Editorial: Job Creation Remains Top Priority

By Lieutenant Governor Kay Ivey
It didn't take long traveling the state once elected Lieutenant Governor to discover the main concern of Alabamians was improving the job climate. I pledged to do my part to create an environment in which the red tape that entangles businesses would be removed, people could move up the job ladder, new jobs could be created and Alabama's economy would once again prosper.
Along with Governor Robert Bentley, the new majority in the House and Senate met the challenges of a stalled economy head on. Beginning over two years ago in the organizational session, we addressed the people's priorities. In the session just ending in May, several pro-business bills were passed. Senate Bill 459, Senate Bill 400 and House Bill 140 are three measures which will help a wide range of businesses in Alabama. SB459, sponsored by Senator Slade Blackwell, allows businesses to file tax returns just once through a free electronic system, rather than filing in every municipality and county where it does business. This system will be optional for businesses to use. SB400, sponsored by Senator Greg Reed, allows businesses destroyed by tornadoes last April to keep their tax breaks if they have to move to a new location to reopen. HB140, sponsored by Representative Micky Hammon and Senator Arthur Orr, would allow new and expanding businesses that spend at least $100 million on capital improvements and hire at least 100 people to delay the tax credit for up to four years.
Bills such as HB243, HB144, HB154, and HB599 were passed in order to attract new industries to Alabama. HB243, sponsored by Representative Terri Collins and Senator Gerald Dial, increased incentives to the film industry in order to bring more productions to Alabama. HB144, sponsored by Representative Bill Roberts and Senator Greg Reed and, allows economic incentives to be used to create new jobs in the coal industry.  HB154, sponsored by Representative Dan Williams and Senator Slade Blackwell, provides tax breaks to data processing centers locating in Alabama. HB599, sponsored by Representative Rod Scott and Senator Clay Scofield, establishes tax incentives and capital credits for certain tourism attractions.
Other bills, such as SB143, SB139, HB39 and HB328 were passed to encourage and maintain industries that already have a strong presence in Alabama. SB143, sponsored by Senator Jabo Waggoner, provides $2.3 million to the State Department of Education to make sure all of Alabama's 1,848 teachers and principals who are certified by the National Board of Professional Teaching Standards get the $5,000 salary supplements they were promised in years past. SB139, sponsored by Senator Clay Scofield, creates a friendly business climate for companies involved in building our state's road infrastructure. It limits the civil liability of a contractor or subcontractor who has worked on a state or local road project, once the work is completed and accepted by the Alabama Department of Transportation. HB39, sponsored by Representative Paul Lee and Senator Ben Brooks, is designed to promote the aircraft industry by making parts and components, used to build military or transport aircraft, sales tax exempt. HB328, sponsored by Representative Donnie Chesteen and Senator Clay Scofield, creates tax incentives for the purchase and installation of irrigation system to help improve agricultural production
As a result of the Legislature's commitment to bringing jobs to Alabama, our unemployment rate is down to 7.2 percent, the lowest it has been since April 2008. These numbers speak volumes of your state's leadership, including Governor Robert Bentley, President Pro Tem Del Marsh and Speaker Mike Hubbard. They have and will continue to make economic growth job one.
As presiding officer of the Alabama Senate, I can assure you our chamber is firmly committed to working on your behalf. Our business is your business, and your input and concerns are always welcomed. Please feel free to contact my office at 334-242-7900.
I am honored to serve as your Lieutenant Governor of the great State of Alabama.
Opinion | FEMA's Hurricane Sally response
So, how has FEMA performed in responding to Hurricane Sally? So far, pretty darn well.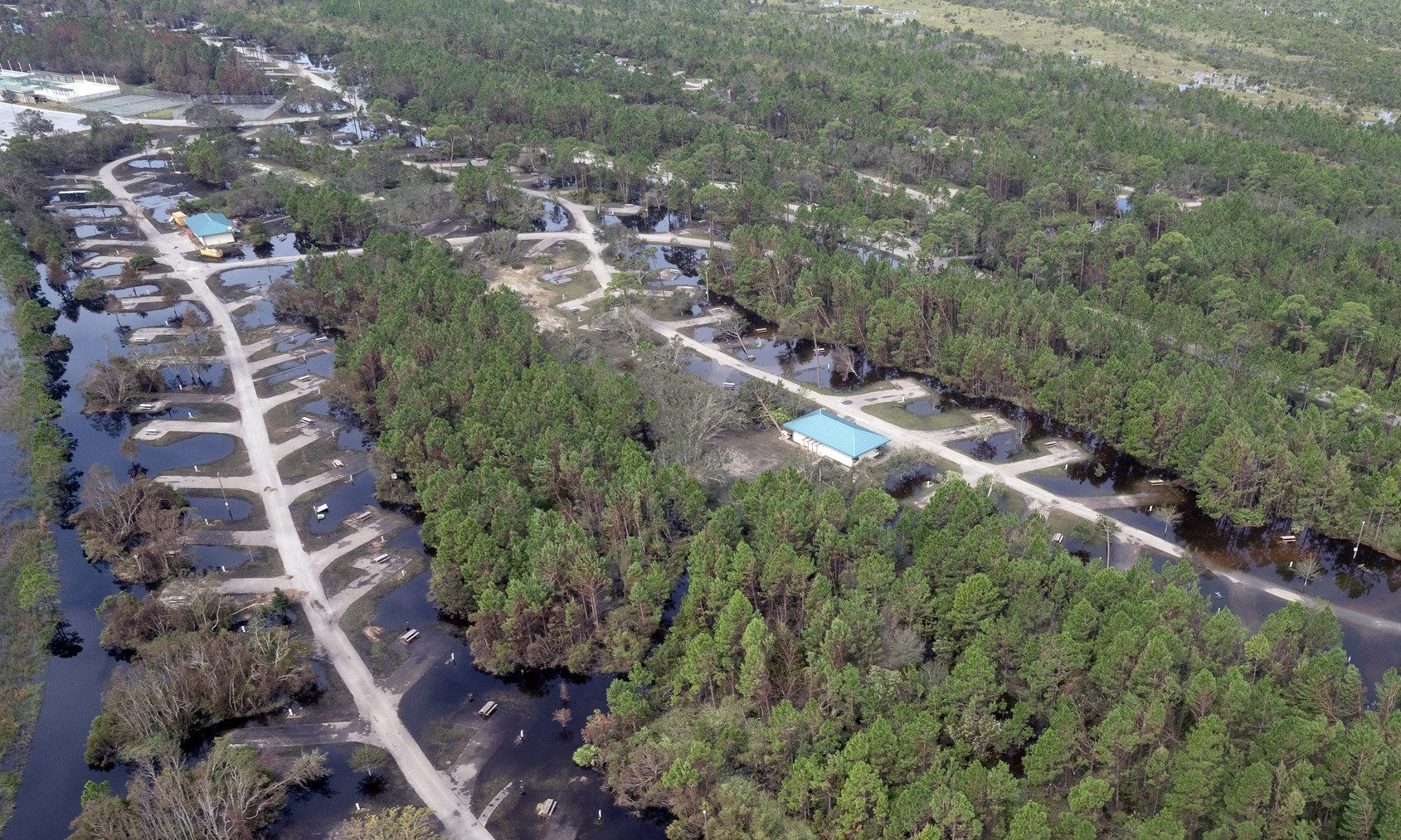 Most people in Alabama have heard of FEMA, the Federal Emergency Management Administration. Its name is a little misleading because emergencies by their nature aren't so much managed as responded to, often after the fact. You can't manage a tornado or an earthquake, for example, but you can and should respond to it.
Hurricanes are facts of life down here and nearly every part of our state, not just the coast, have been affected in some way by at least one. We can prepare for hurricanes and guard against the worst consequences and that starts with each of us as individuals, family members and citizens doing our part to be prepared to protect and take care of ourselves, family members and neighbors. Alabamians are actually pretty good at doing that.
But, there is also a role for governments at all levels. Local governments actually play the most important public role because they are closest to the people of their areas and have the first responders already employed and trained to take care of the needs of local residents during the period running up to, during, and in the immediate aftermath of the storm. State governments manage the preparations before the storm and provide the support local governments need afterward to do their jobs. The federal government supports the state and local efforts, which typically means providing the lion's share of the money needed, anywhere from 75 percent to 90 percent of the costs. So there's not one emergency management agency involved in responding to hurricanes but three, corresponding to each level of government.
The day before Hurricane Sally hit, I was individually briefed by the Director of the National Hurricane Center Ken Graham, FEMA Administrator Pete Gaynor and Coast Guard officials. That same day I went to the White House and made sure we had a good line of communication in case we needed help, which looked likely at the time. I have to say, the White House was immediately responsive and has continued to be so.
How has FEMA handled the federal response to Hurricane Sally? When the state of Alabama requested a pre-storm disaster declaration, which triggers federal financial support for preparations and response during the storm, FEMA and the White House gave the okay in just a few hours. On that day before when I spoke with the White House, I asked them to send FEMA Administrator Gaynor to my district as soon as possible once the storm cleared to see the damage and meet with local officials. He came three days after the storm and spent several hours touring the damage with me and meeting with local leaders. When the state of Alabama requested a post-storm declaration, triggering federal financial support for public and individual assistance, FEMA and the White House responded affirmatively in less than 48 hours – record time.
Public assistance is federal financial support for the costs to state and local governments as a result of a storm. This includes water bottles and meals ready to eat for locally requested points of distribution, debris removal and cleanup costs (think of the large tandem trucks picking up debris piled up on the right of way), as well as the costs to repair damage to public buildings and infrastructure like roads and bridges, and in the case of Sally damage to the Port of Mobile.
Individual assistance, as the label states, goes to individuals affected by the storm. Private assistance won't pay something you have insurance for, but it does pay for a variety of losses, particularly having to do with an individual's home. So far 60,000 Alabamans have applied for individual assistance and already FEMA has approved $42 million. If you haven't applied for individual assistance there's still time for you to do so online at DisasterAssistance.gov, or if you need help in applying call FEMA's Helpline at 1-800-621-3362. If you have applied for individual assistance and have been denied, appeal the decision because frequently the denial is simply because the applicant didn't include all the needed information.
Many people were flooded by Sally and over 3,000 of them have made claims to the National Flood Insurance Program. Over $16 million has already been paid out on those claims. The Small Business Administration has approved over a thousand home loans to people with storm losses, totaling over $40 million, and many more loan applications are still pending.
So, how has FEMA performed in responding to Hurricane Sally? So far, pretty darn well. I want to thank FEMA Administrator Gaynor for coming down here so quickly after the storm and for FEMA's quick and positive responses to all our requests. And I want to thank President Trump for his concern and quick response to Alabama's requests for disaster declarations. Hurricane Sally was a brutal experience for us in Alabama, but FEMA's response shows that government can do good things, helping people and communities when they really need it.