Group Says Alabama Needs to Grow its Skilled Workforce
By Brandon Moseley
Alabama Political Reporter
Montgomery, Alabama — Expanding our skilled workforce is key to creating new jobs in Alabama according to JobKeeper Alliance, a job-focused nonprofit organization. The group also says that overcoming commonly held misconceptions about manufacturing and skilled trade jobs is an obstacle that must be overcome.
The skilled workforce is aging in Alabama and we do not have enough young people entering vocations in the skilled trades.  As more baby boomers leave the work force, this shortage will only worsen.  In their written statement, the JobKeeper Alliance said, "If we can reverse this trend and expand our skilled workforce, Alabama will have a competitive advantage that will help attract new industry to our state."
To accomplish this goal the JobKeeper Alliance is working to encourage more middle and high school students to consider a skilled trade career path. Their plan is to expose students to the many opportunities that are available for skilled workers today in high tech industrial and manufacturing operations.
Their plan also includes educating parents, teachers, and counselors on the many benefits of pursuing a skilled trade career.  These careers have both higher than average wages and opportunities for advancement.
The President of Manufacture Alabama and a member of the JobKeeper Board, George Clark said, "One of the biggest challenges we face is overcoming the myths and misconceptions about manufacturing and skilled trade jobs."
JobKeeper has formed a strategic partnership with the Alabama Department of Education's Career and Technical Education (CTE) Section to better connect the AL Department of Education with manufacturers and organizations that represent skilled workers. JobKeeper says that they are also planning to actively support the CTE programs like SkillsUSA.  JobKeeper and Manufacture Alabama are also hosting a workshop for 4,000 high school students at the 2012 Joint Leadership Development Conference.
The education system has focused on preparing students for college, but in this almost stagnant economy that may not be the best strategy for career success. According to a study by Northeastern University, Drexel University, and the Economic Policy Institute about 1.5 million, or 53.6 percent, of bachelor's degree-holders under the age of 25 last year were jobless or underemployed, the highest share in at least 11 years.  Almost half of that number were unemployed.  Recent college grads actually have a higher unemployment rate than their age group as a whole.
The Chairman of the Board of Jobkeeper Stewart Burkhalter said, "Our goal is to work hand-in-hand with educators and organizations like Go Build Alabama that share our goal of expanding our state's skilled workforce. I am encouraged by the cooperative spirit that exists between the various groups working on this issue."
According to their website, "JobKeeper's Mission is to create, protect, and support high-paying middle class jobs in Alabama.  JobKeeper is an alliance formed between the business community and labor community. This partnership is cemented by the two group's mutual interest in protecting jobs and working to create new jobs."  JobKeeper Alliance is a 501(c)(4) nonprofit organization.
For more information about the JobKeeper Alliance visit their website:
Two top officials at Taylor Hardin resign as continued staff shortages result in assaults
The facility's director and director of nursing both abruptly resigned around July 24, and although there have been rumors as to why among staff, there's no clear indication why the two top facility officials left.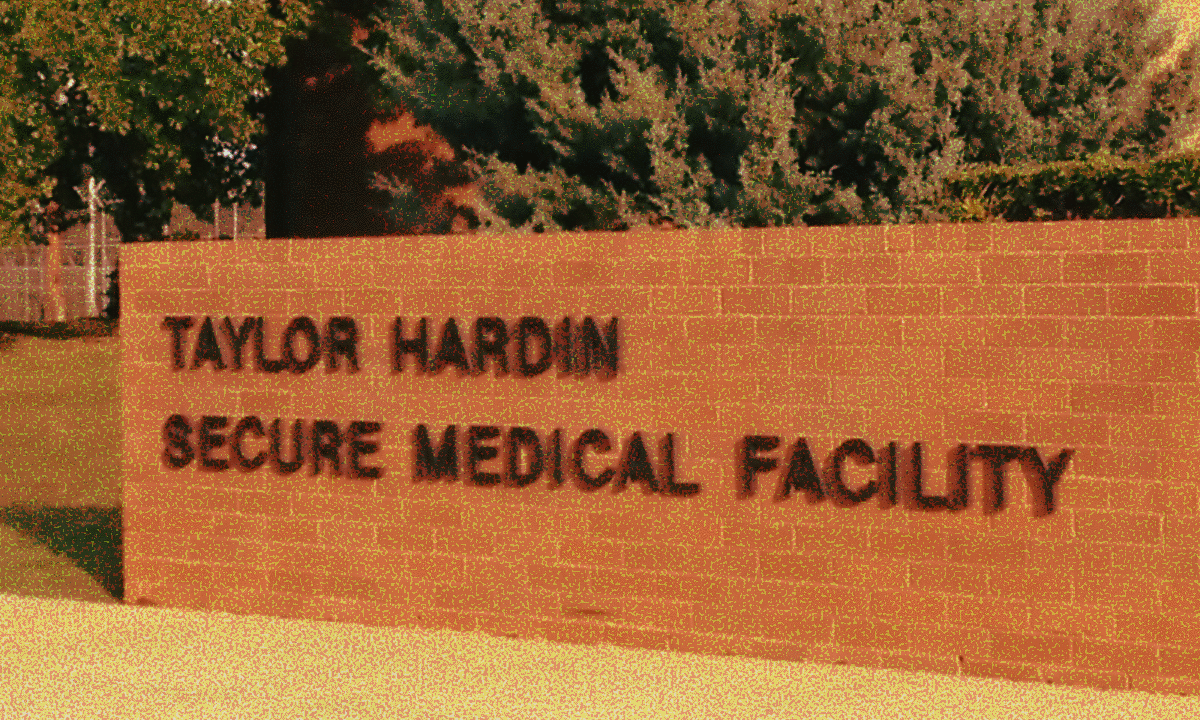 Staffing shortages at the Taylor Hardin Secure Medical Facility were resulting in dangerous conditions for patients and staff even before the COVID-19 pandemic, but the deadly disease is only exacerbating the problem, a worker at the facility told APR.
One of two workers there who were assaulted recently was hospitalized, and the facility's director and top nurse both mysteriously resigned abruptly in late July, said a Taylor Hardin employee, who asked not to be identified for fear of being fired for speaking about the incidents.
Taylor Hardin, the state's all-male secure 140-bed psychiatric facility, houses inmates who are awaiting pre-trial competency evaluations and others with serious mental illnesses.
The facility's director and director of nursing both abruptly resigned around July 24, and although there have been rumors as to why among staff, there's no clear indication why the two top facility officials left, the worker told APR.
"We had someone come in from Montgomery come in and basically just say that they just wanted to resign, which just didn't seem accurate," the worker said.
Attempts to find contact information for the former director and director of nursing were unsuccessful, but Kimberly McAlpine is acting director, according to the department's website.
APR was unable to confirm a rumor about what may have resulted in the resignations, and the Alabama Department of Mental Health (ADMH) through a spokeswoman declined to say when the two employees quit or why.
"We cannot comment on personnel matters at our facilities," an ADMH spokeswoman said in a message Tuesday.
There are two staff members hospitalized with COVID-19, the worker said, and two patients have died after testing positive for coronavirus.
An ADMH spokeswoman in a response to APR on Tuesday said that there have been 28 confirmed COVID-19 cases among residents at the facility. As of Wednesday, the department hadn't responded to a question about how many staff have become infected with the disease, but the worker said there have been several.
The employee said there needs to be as many as 10 forensic technicians – the people who monitor residents by the hour and do much of the daily tasks directly with them – per unit, but that currently there are approximately two for each unit.
"They do a lot. On top of taking care of these guys, they've got to clean up after them. Running meals. They're running up and down the halls to laundry. They're getting hit all the time, and they're starting pay is $10 bucks an hour," the worker, who is not a forensic technician, said. "And then they get mandated and then they're working 16-hour shifts."
Every patient must be checked every 15 minutes, but many require one-to-one supervision at all times, the worker said.
"We're supposed to have a bathroom monitor at all times. We haven't been able to have bathroom monitors," the employee said. "The bathroom is the one place where there's not a camera, so it can be really dangerous."
A lieutenant at Taylor Hardin was assaulted by a resident on July 30 and had to be taken by ambulance to a local hospital for treatment, but was expected to be able to return to work after a couple of weeks, the employee said.
Staffing shortages are making the facility more dangerous for the residents and staff alike, the person said, and the injuries continue to mount.
"There was another officer assaulted a few weeks ago, and they called a code and no one was able to respond to it," the worker said. "Finally it was called that an officer was down and staff were having to leave patients unattended to get down there."
ADMH also declined to answer APR's questions about the incident involving the officer or update a reporter on his condition.
"We cannot comment on personnel matters at our facilities, or issues that would fall under HIPAA protections," an ADPH spokeswoman wrote in a message to APR on Tuesday.
The worker said "we are having to reuse our PPE," which includes masks and gowns, and said that workers have begun wearing surgical masks over their department-issued N95 mask.
"The N95 is the main thing that we just don't have enough of, so we've been rationing our masks," the employee said.
"We have a full amount of PPE for staff at our hospitals," an ADMH spokeswoman said in response.
The worker's recent concerns about understaffing and an unsafe working environment at Taylor Hardin follow similar concerns of other staff detailed in a 2018 survey in which employees said they were overworked in an unsafe environment with inoperable video cameras, contraband, racial and gender discrimination and unreported incidents.
"We are very short-staffed, which is not safe for the patients or staff…," said one employee in the survey.
"Too much is swept under the rug – particularly regarding patient safety," said another.