Group Says Alabama Needs to Grow its Skilled Workforce
By Brandon Moseley
Alabama Political Reporter
Montgomery, Alabama — Expanding our skilled workforce is key to creating new jobs in Alabama according to JobKeeper Alliance, a job-focused nonprofit organization. The group also says that overcoming commonly held misconceptions about manufacturing and skilled trade jobs is an obstacle that must be overcome.
The skilled workforce is aging in Alabama and we do not have enough young people entering vocations in the skilled trades.  As more baby boomers leave the work force, this shortage will only worsen.  In their written statement, the JobKeeper Alliance said, "If we can reverse this trend and expand our skilled workforce, Alabama will have a competitive advantage that will help attract new industry to our state."
To accomplish this goal the JobKeeper Alliance is working to encourage more middle and high school students to consider a skilled trade career path. Their plan is to expose students to the many opportunities that are available for skilled workers today in high tech industrial and manufacturing operations.
Their plan also includes educating parents, teachers, and counselors on the many benefits of pursuing a skilled trade career.  These careers have both higher than average wages and opportunities for advancement.
The President of Manufacture Alabama and a member of the JobKeeper Board, George Clark said, "One of the biggest challenges we face is overcoming the myths and misconceptions about manufacturing and skilled trade jobs."
JobKeeper has formed a strategic partnership with the Alabama Department of Education's Career and Technical Education (CTE) Section to better connect the AL Department of Education with manufacturers and organizations that represent skilled workers. JobKeeper says that they are also planning to actively support the CTE programs like SkillsUSA.  JobKeeper and Manufacture Alabama are also hosting a workshop for 4,000 high school students at the 2012 Joint Leadership Development Conference.
The education system has focused on preparing students for college, but in this almost stagnant economy that may not be the best strategy for career success. According to a study by Northeastern University, Drexel University, and the Economic Policy Institute about 1.5 million, or 53.6 percent, of bachelor's degree-holders under the age of 25 last year were jobless or underemployed, the highest share in at least 11 years.  Almost half of that number were unemployed.  Recent college grads actually have a higher unemployment rate than their age group as a whole.
The Chairman of the Board of Jobkeeper Stewart Burkhalter said, "Our goal is to work hand-in-hand with educators and organizations like Go Build Alabama that share our goal of expanding our state's skilled workforce. I am encouraged by the cooperative spirit that exists between the various groups working on this issue."
According to their website, "JobKeeper's Mission is to create, protect, and support high-paying middle class jobs in Alabama.  JobKeeper is an alliance formed between the business community and labor community. This partnership is cemented by the two group's mutual interest in protecting jobs and working to create new jobs."  JobKeeper Alliance is a 501(c)(4) nonprofit organization.
For more information about the JobKeeper Alliance visit their website:
Alabama sees record number of COVID-19 hospitalizations Monday
"What we can still control is Christmas," Dr. Don Williamson said. "We can still control what hospital beds are going to look like in January."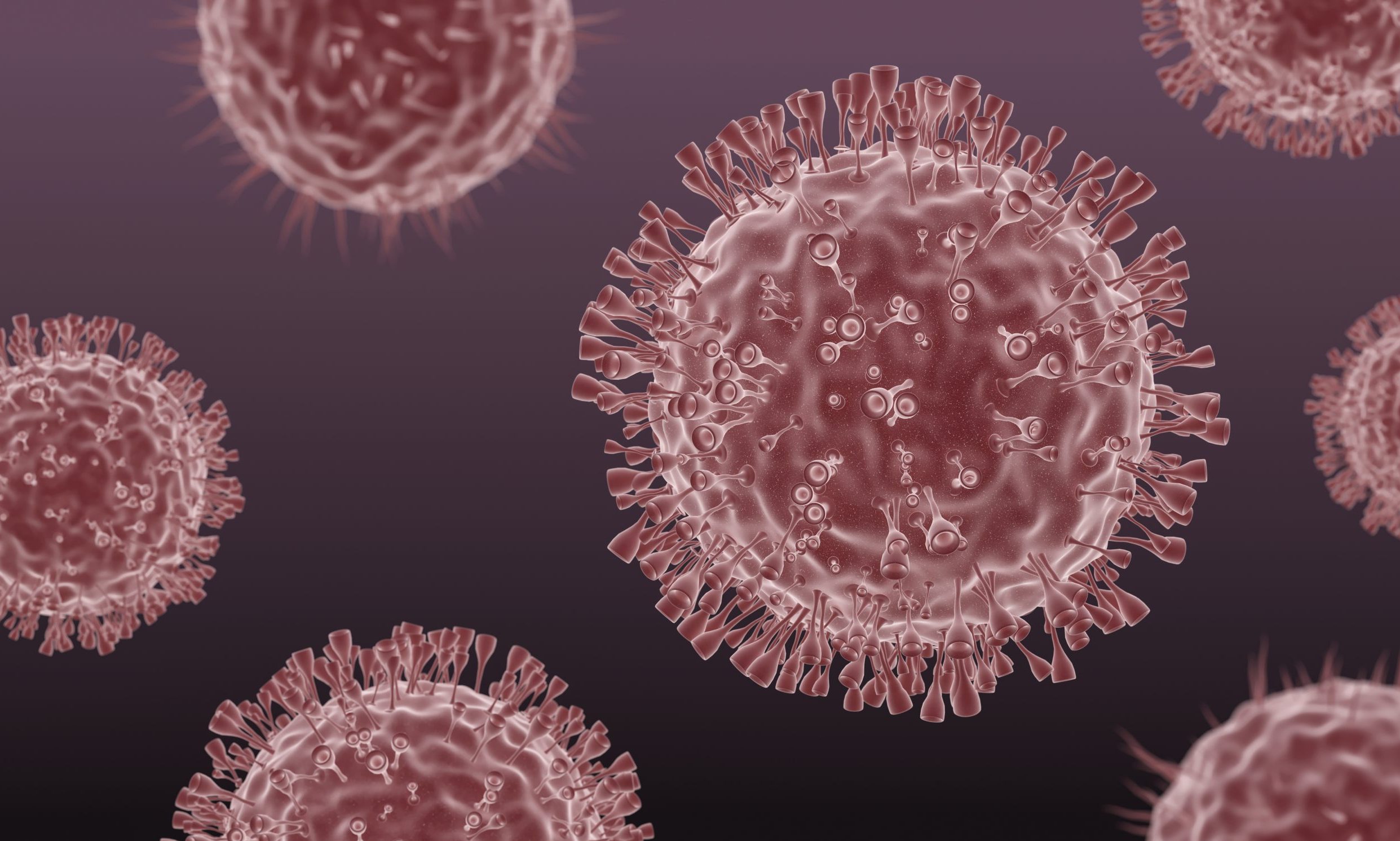 Alabama on Monday saw a new record with more people in hospitals with COVID-19 than ever before and a new record number of COVID-19 patients in intensive care units as public health experts worry about what is to come after Thanksgiving gatherings.
The Alabama Department of Public Health on Monday reported 1,717 hospitalizations statewide, breaking the previous record of 1,613 set on Aug. 6. The state's seven-day average of hospitalizations has increased each day for the last 41.
UAB Hospital on Monday had a record high 125 COVID-19 patients, breaking the previous record of 124 on Aug. 3. Huntsville Hospital had a record 264 COVID-19 patients Monday. Hospitals in Montgomery and Mobile are also seeing similar rising numbers but didn't break records Monday.
Approximately one in five adults in general medicine beds in Alabama hospitals Monday were COVID-19 patients, said Dr. Don Williamson, president of the Alabama Hospital Association and former Alabama state health officer.
The state had a record high 491 COVID-19 patients in intensive care units Monday, and 244 coronavirus patients were admitted to hospitals Sunday, which was the highest number in several months, he said.
Williamson said that 11 percent of the state's intensive care beds were available. It was the first time since Aug. 16 that fewer than 200 ICU beds were free, he said.
"It's not the ICU beds I'm worried about," Williamson said. "The overall trend is worse than I imagined it would be, with no impact [yet] from Thanksgiving."
Williamson noted that Alabama's seven-day average of hospitalizations increased by 217 from a week ago.
"That's what I'm worried about," Williamson said, adding that hospitals across the state Monday were either at their record highs in hospitalizations or very close to them. He also expressed concern over Alabama's continued rise in new cases, a sign of unabated community spread and a harbinger of even more hospitalizations and deaths to come.
The state added 2,295 new cases Monday and has averaged 2,206 new cases each day for the last week, which is a 67 percent increase from a month ago.
The increasing case counts aren't attributed to more testing. Alabama reported an increase of just 4,634 tests Monday, and the seven-day average of tests reported per day is up only 4 percent over the last month. This comes as the positivity rate over the last week was a record-high of 30 percent. Public health experts say that rate needs to be at or below 5 percent or there isn't enough testing and cases are going undetected.
Williamson said staffing problems continue to be a major concern at hospitals statewide. Medical staff are contracting COVID-19 largely from their own communities and not while at work, Williamson has said recently, which is reducing the number of available workers. Fatigue is also impacting staffing levels.
"We are beginning that conversation about what do things have to look like going forward on staffing with an increase of say another 20 percent in hospitalization. What is it you're doing now that you don't do? How do you free up additional staff?" Williamson said.
There will also be conversations about looking for help from the federal government, Williamson said, noting that the U.S. Department of Defense sent medical personnel to El Paso, Texas, to help with overburdened hospitals there.
But Alabama's growing COVID-19 crisis isn't just an Alabama problem, Williamson said. The problem is nationwide, and Alabama will have to wait in line along with other states in requesting federal resources.
There has been discussion of opening up medical facilities outside of hospitals, such as the tent hospitals that have popped up in places hard-hit by coronavirus, but the staffing problem is paramount, Williamson said. Without people to work them, more beds are useless, and hospitals can and have found ways to increase bed space for coronavirus patients, he said.
There's nothing that can be done to reverse whatever bad outcomes may result from Thanksgiving gatherings, Williamson said, and he expects that by the end of this week, the state's case count will begin increasing even more, and by mid-December, the state should begin to see the impact of Thanksgiving on hospitalizations.
"What we can still control is Christmas," Williamson said. "We can still control what hospital beds are going to look like in January."