Dr. Richard Land to Speak at Southeast Summit on Immigration
By Brandon Moseley
Alabama Political Reporter
Dr. Richard Land, President of the Southern Baptist Convention's Ethics and Religious Liberty Commission, will be a participant in a panel on Faith and Culture in the Southeast as part of the Southeast Summit on immigration Monday in Atlanta.
Dr. Richard D. Land is the President of The Ethics & Religious Liberty Commission, of the Southern Baptist Convention in the United States, a post he has held since 1988.  Dr. Lard said, "While the government focuses on enforcing the law, Christians are mandated to forgive and to act redemptively within their communities toward all people, including illegal immigrants. As citizens of the Lord's heavenly Kingdom, we have a divine mandate to respond compassionately toward those who are in need."
Dr. Lard recently was accused of plagiarising a Washington Times Article and of racial insensitivity in a radio segment where he claimed civil rights leaders and President Obama used the Trayvon Martin case to stir racial tensions.  On June 1st a the board of trustees of the Southern Baptist Convention's Ethics & Religious Liberty Commission announced that Dr. Lard will lose his weekly call-in program, "Richard Land Live!," but will keep his job as Commission President.
Dr. Land said in 2007 that he supports immigration reform, which insures that the federal government controls and secures our borders, enforces immigration laws, deals judiciously and "realistically" with those in the country illegally, and allows the people of God to act "redemptively," reaching out to meet the physical, emotional, and spiritual needs of all immigrants as they work toward an earned pathway of "legal status and/or citizenship."
According to the written statement, "At the summit, prominent figures from Alabama, Florida, Georgia, North Carolina, South Carolina and Tennessee will convene to discuss the importance of immigrants and immigration to the region's economic and cultural vitality. As the Supreme Court prepares to rule on Arizona's immigration law and as more states in the Southeast debate passing their own immigration laws, these key stakeholders will begin to develop a common understanding of the value of immigrants and immigration to the Southeast and to the country as a whole, and to renew calls for federal action."
Speakers at the event also include Larry Wooten, President of the North Carolina Farm Bureau; Archbishop Thomas Wenski of Miami; Paul Bridges, Mayor, Uvalda, Ga.; and Julie L. Hotchkiss, Ph.D., Research Economist and Policy Advisor, Federal Reserve Bank of Atlanta; and Ali Noorani, the Executive Director of the National Immigration Forum.  The keynote speaker will be former U.S. Attorney General Alberto Gonzales.
The Discussions will focus on three topics: Economy: the role of immigrants and immigration in the regional economy, Faith and culture: How churches and communities are being shaped by the arrival immigrants in the southeast, and Public Safety: The relationship between immigrants and law enforcement agencies and how that affects public safety in the Southeast.
The Southeast Immigration Summit will be Monday, June 11, from 9 a.m. to 3 p.m. at West Downtown Hotel, 45 Ivan Allen Junior Boulevard, in Atlanta, Ga.
Slow absentee voting in Tuscaloosa sparks outrage, possible legal action
Among the issues were incredibly long lines that left some voters waiting more than five hours and an inefficient process that managed to take in fewer than 100 absentee ballots in six hours.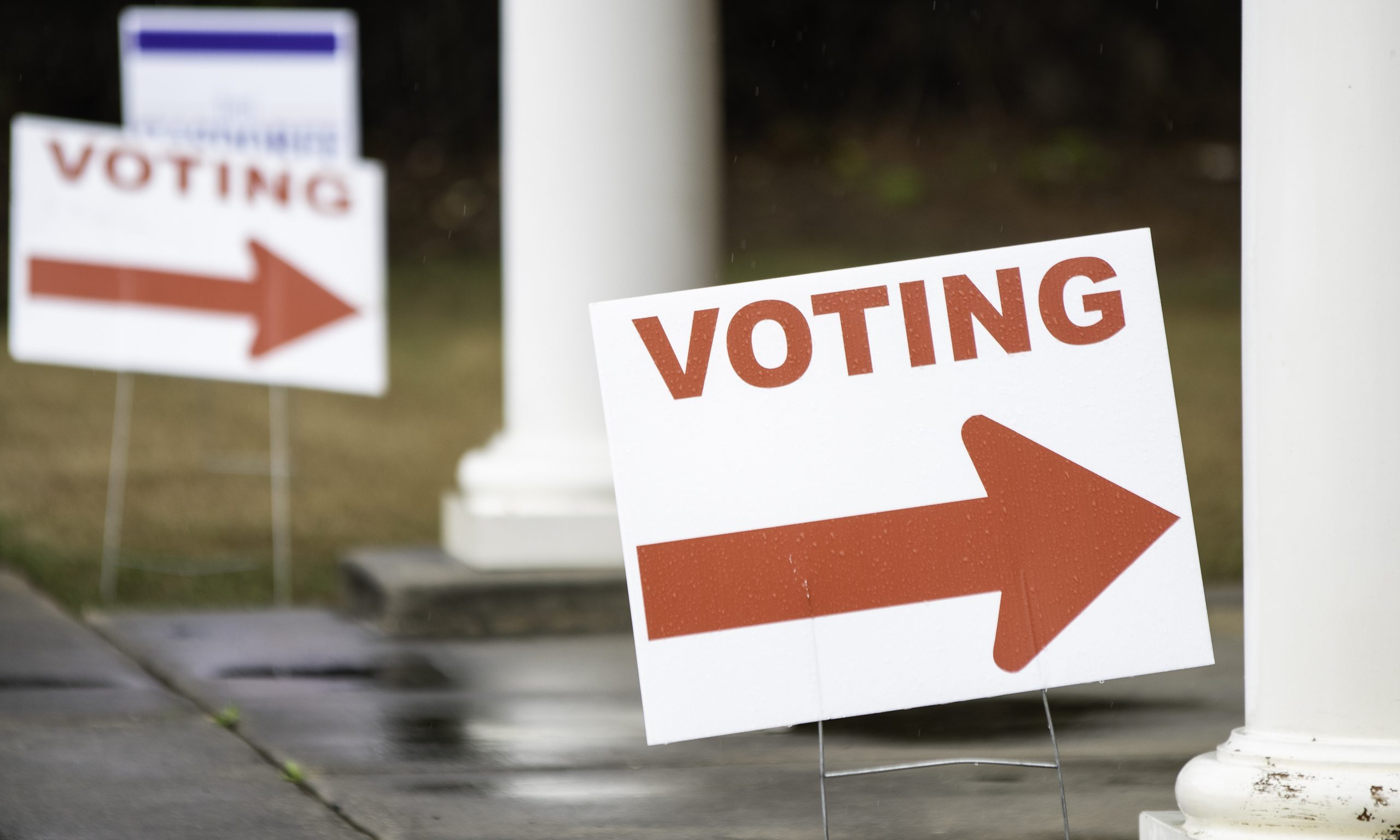 Long lines and slow absentee ballot processing in Tuscaloosa County have left voters outraged and incumbent Sen. Doug Jones's campaign threatening legal action. 
On Wednesday, Jones's campaign attorney, Adam Plant, sent a letter to Tuscaloosa County Circuit Clerk Magaria Bobo, outlining a number of issues with ongoing absentee voting and promising to take legal action if Bobo doesn't improve the process on the final day, Friday. Among the issues documented by Plant were incredibly long lines that left some voters waiting more than five hours and an inefficient process that managed to take in fewer than 100 absentee ballots in six hours. 
Additionally, Plant noted that Bobo has hired her family members to help process absentee ballots and at least one family member had made disparaging remarks on social media about voters. 
"You and those acting on your behalf are suppressing the vote of qualified Alabama voters," Plant wrote in the letter. "If you are unable or unwilling to execute your duties competently, and allow Tuscaloosa voters to exercise their voting rights without undue burdens, we will take further action."
In an interview with the Montgomery Advertiser on Wednesday, Bobo noted that her office had received more than 13,000 requests for absentee ballots — a remarkable uptick from the 3,000 or so her office usually receives — and there had been problems in managing that number of ballots while also adhering to social distancing guidelines within the office. 
However, as Plant's letter notes, the massive increase in absentee ballots for this election shouldn't have been a surprise. Also, Secretary of State John Merrill had made additional funds available to absentee managers to facilitate hiring extra staff, purchasing additional computers and staying open for longer hours to accommodate the anticipated increase. 
In a press release on Wednesday, the Alabama Democratic Party criticized Bobo and her family members, and the release included screenshots of Facebook posts from Bobo's daughter lashing out at voters who complained about the long wait times. 
"No voter should have to wait in line for hours to exercise their rights," said ADP executive director Wade Perry. "We should leverage every tool we have to make voting easier, not harder. Also, it should go without saying that election workers should not insult the very people they are employed to serve. If Ms. Bobo is incapable of processing voters quickly, someone else needs to do the job."