Wren sits watch over the Affordable Care Act, but worries what is happening at home
By Bill Britt
Alabama Political Reporter
WASHINGTON, DC–Any day now, the United States Supreme Court is set to rule on the Constitutionality of the Affordable Care Act (ACA). Alabama State Representative Greg Wren (R-Montgomery) is in DC, with the National Conference of State Legislatures, (NCSL).
Wren is the National Chairman of NCSL's Healthcare Reform Committee they are in DC preparing for what comes next after the high court's ruling. When working with the committee, Wren's travel and activity with the group is paid out of his own pocket, he points out.
"It is a bipartisan group with a focus on protecting the individual states, with state specific plans with regards to the Affordable Care Act," said Wren.
Wren who is consider by many to be Alabama's foremost authority on ACA and its mechanisms is concerned about the what is happening in Washington as well as what is taking place at home.
"This latest revelation that the state has partnered with several other states and the federal government to create an exchange, is troubling," said Wren. "Just look at who those states are. People across Alabama and here in DC are scratching their heads wondering what is going on. We deride California on a thousand different things and yet we may be partnering with them to build a healthcare exchange for Alabamians."
Wren has worked since the passage of what some call Obamacare to shield Alabama from the most dreaded effects of the bill. In the 2012 Legislative Session, Wren authored legislation that would have formed a governing body for Alabama's healthcare exchange with a proviso that the bill would become null and void if ACA was found unconstitutional.
"The key features of the bill we had in the legislature was to protect Alabama if portions of the ACA will be or are upheld by the supreme court," said Wren. "But the governor fought us at every turn." The bill that Wren sponsored was defeated in the Senate with a "poison pill," amendment.
"What harm would there have been to establish a statute, a shell model, but there has been a 'no way but my way,' attitude by the Governor. He has wanted total control of this process," Wren said.
According to Wren, about two weeks ago CMS [which is the Federal Coordinated Health Care Office at the Centers for Medicare & Medicaid Services (CMS)], officials announced the final blueprint for timelines for ACA the deadline now is November 16, 2012.
"This is the date by which state must make a determination if they will establish a state-based exchange , a state/federal exchange or a federal-facilitated exchange," said Wren. "These are the only three options available."
According to Wren, all this means it that a state must tell the Federal Government what type of exchange it will offer and submit it to them by November 16, 2012.
"This does not mean that any portion of the program has to be ready for implementation, at that time," said Wren. "But obviously, there is a disconnect with the Governor's Administration."
Wren said that the governor's office has been moving aggressively with creating a healthcare exchange for Alabama.
While Wren says that the Federal Government would like to see progress it is in no way a mandate.
Wren says that Governor Bentley has been using "these Federal block grants to staff-up his operations inside the Department of insurance."
Wren points out that the federal millions being spent on the project are federal taxpayer dollars and therefore not subject to appropriations by the Alabama Legislature. The millions received Wren believes are being "warehoused at the Department of Insurance." He says, "However, all the money that is being spent by the Alabama Health Insurance Exchange must be reported to the CMS and the OIG (Office of Inspector General).
Insiders within the administration have said privately that money has been used out of Medicaid and was to be paid back once federal block grants were received. The insider said, that because the governor's people did not understand block grants that this was a problem for awhile.
Wren says, "There have been a lot of question raised about these expenditures." Wren said he would be making inquires into the matter of Medicaid or other state dollar.
For the record, Richard Fiore, the Director of the Alabama Healthcare Insurance Exchange nor Kathleen Healey an executive within the exchange have not returned repeated calls for information by the "Alabama Political Reporter."
"I have been working on ACA for the legislature since the beginning and I don't even know who Richard Fiore is," said Wren.
"An interesting fact is that many governors who opposed the Affordable Care Act actually sent the Federal money back, refusing to accept it, " said Wren.
"But here in Alabama our governor says, 'I don't want it, we are not going to have it, we are going to wait and see if we have to have to build it but in the meantime I'm going to spend all the money,' But take's the governor and his staff's call."
Wren said that he asked the administration many times to work with the legislature, "But their position was that the governor would create the exchange through Executive Order."
An Executive Order by definition does not have the authority to appropriate funds. Wren says, "They have recently made some overture that they realize they will have to cooperate with the legislature. They seem to now realize that we appropriating body not the governor."
Wren continues, "I have called for meeting with the administration for 16 months, I have been riding point on this from the beginning. They have told me they didn't need legislative input."
Wren says if somehow the Affordable Healthcare Act survives or parts of it do, "What do you think will happen when the Governor comes to the legislature and says, 'Hurry up we need to have legislation passed to make this happen?'"
Wren seems to believe that the Governor will face a less than friendly reception at the Statehouse.
Slow absentee voting in Tuscaloosa sparks outrage, possible legal action
Among the issues were incredibly long lines that left some voters waiting more than five hours and an inefficient process that managed to take in fewer than 100 absentee ballots in six hours.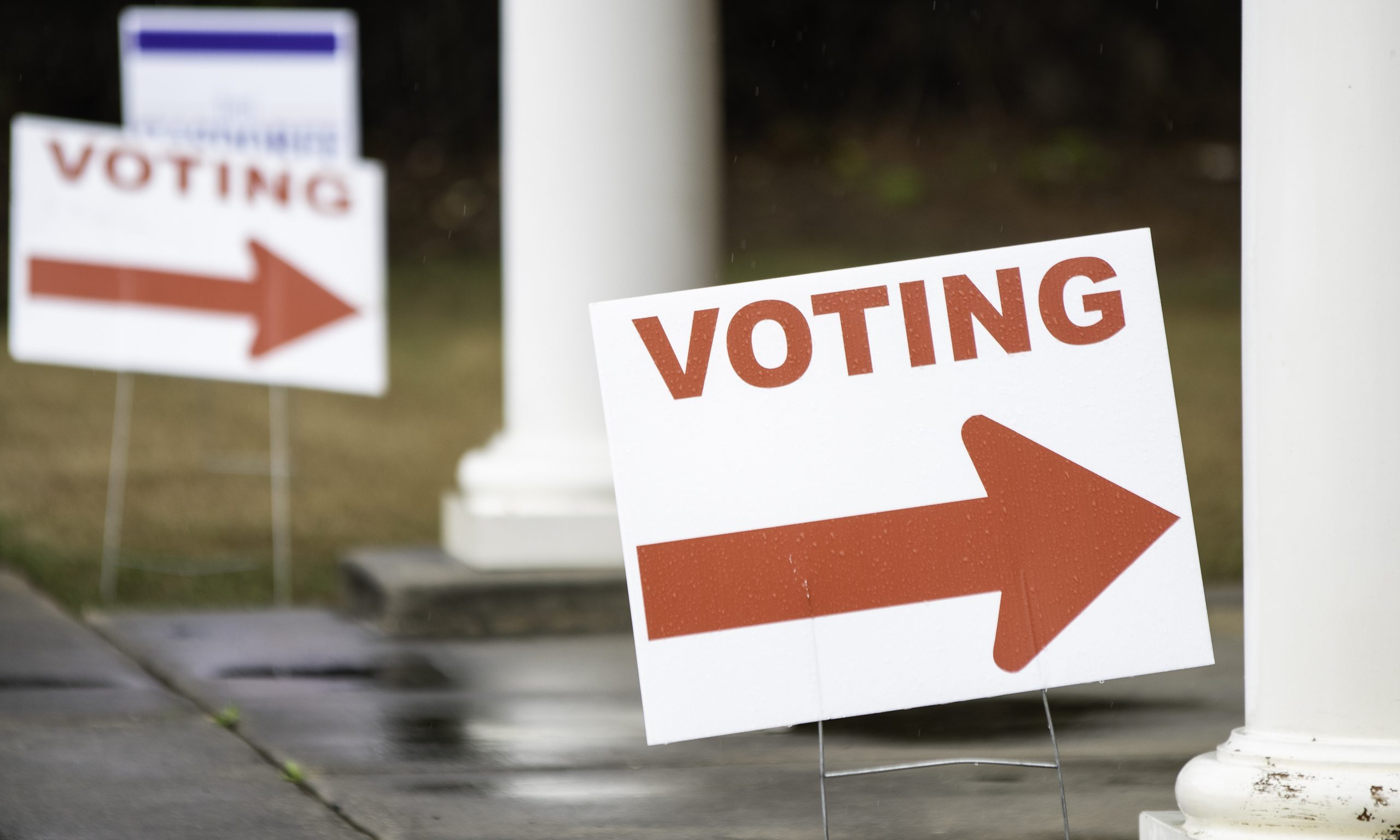 Long lines and slow absentee ballot processing in Tuscaloosa County have left voters outraged and incumbent Sen. Doug Jones's campaign threatening legal action. 
On Wednesday, Jones's campaign attorney, Adam Plant, sent a letter to Tuscaloosa County Circuit Clerk Magaria Bobo, outlining a number of issues with ongoing absentee voting and promising to take legal action if Bobo doesn't improve the process on the final day, Friday. Among the issues documented by Plant were incredibly long lines that left some voters waiting more than five hours and an inefficient process that managed to take in fewer than 100 absentee ballots in six hours. 
Additionally, Plant noted that Bobo has hired her family members to help process absentee ballots and at least one family member had made disparaging remarks on social media about voters. 
"You and those acting on your behalf are suppressing the vote of qualified Alabama voters," Plant wrote in the letter. "If you are unable or unwilling to execute your duties competently, and allow Tuscaloosa voters to exercise their voting rights without undue burdens, we will take further action."
In an interview with the Montgomery Advertiser on Wednesday, Bobo noted that her office had received more than 13,000 requests for absentee ballots — a remarkable uptick from the 3,000 or so her office usually receives — and there had been problems in managing that number of ballots while also adhering to social distancing guidelines within the office. 
However, as Plant's letter notes, the massive increase in absentee ballots for this election shouldn't have been a surprise. Also, Secretary of State John Merrill had made additional funds available to absentee managers to facilitate hiring extra staff, purchasing additional computers and staying open for longer hours to accommodate the anticipated increase. 
In a press release on Wednesday, the Alabama Democratic Party criticized Bobo and her family members, and the release included screenshots of Facebook posts from Bobo's daughter lashing out at voters who complained about the long wait times. 
"No voter should have to wait in line for hours to exercise their rights," said ADP executive director Wade Perry. "We should leverage every tool we have to make voting easier, not harder. Also, it should go without saying that election workers should not insult the very people they are employed to serve. If Ms. Bobo is incapable of processing voters quickly, someone else needs to do the job."