Staff Report
James Allen Gray, 66, of Montgomery, died unexpectedly June 20th at a local hospital.
Born May 21, 1946 in Chicago, IL, Jim married his high school sweetheart, Judy Lynn Mathews, on October 8, 1966.
A 1964 graduate of McClain High School in Tulsa, OK, Jim attended The University of Oklahoma. After college, he enlisted in the United States Navy, where he was stationed in Oxnard, CA for 2 years before returning to Tulsa.  Upon completion of his Navy service, he worked for the US Jaycees before accepting a position as Vice President of the Missouri Association of Realtors. He moved to Alabama as Executive Director of the Alabama Road Builders Association, where he worked for 20 years.
In 1998 he accepted a position as Senior Vice President of Governmental Affairs for the Business Council of Alabama, where he later served as interim President before leaving to join the Governmental Affairs team for SouthTrust Bank, which later became Wachovia Bank. In 2006 he left Wachovia to start his own Governmental/Public Affairs consulting firm.
Jim is survived by: his wife, Judy Lynn Matthews Gray; a son, Phillip S. Gray; a daughter, Jennifer L. Gray; a grandson, Grayson Dabbs; a sister, Joanna Croll (Terry); and his beloved companion, Tucker Allen. He was preceded in death by his parents, Thomas Purcell and Margaret Ann Carr Purcell.
Jim Gray loved his family deeply. He loved his friends. He often said "I love you" to those he cared about. Jim loved to laugh and that laugh was contagious. He also loved a good practical joke. He loved playing golf on the weekends with his regular group, and was an avid Oklahoma Sooners football fan. He loved attending karate tournaments to watch his grandson compete. Jim loved his two dachshunds, Tucker Allen and the late Mollie Elizabeth.
He was old school – about his music, his manners and his loyalty. Jim gave loyalty and in turn inspired loyalty in others. He loved politics, hunting and the people he worked with. He had many friends and was surrounded by love and laughter all of his life. He will be dearly missed by those who knew him. 
In lieu of flowers, the family requests donations to the American Heart Association.
Governor declares state of emergency ahead of Tropical Storm Zeta
Zeta is currently a tropical storm over the Gulf of Mexico, but it is predicted to make landfall as a category one hurricane.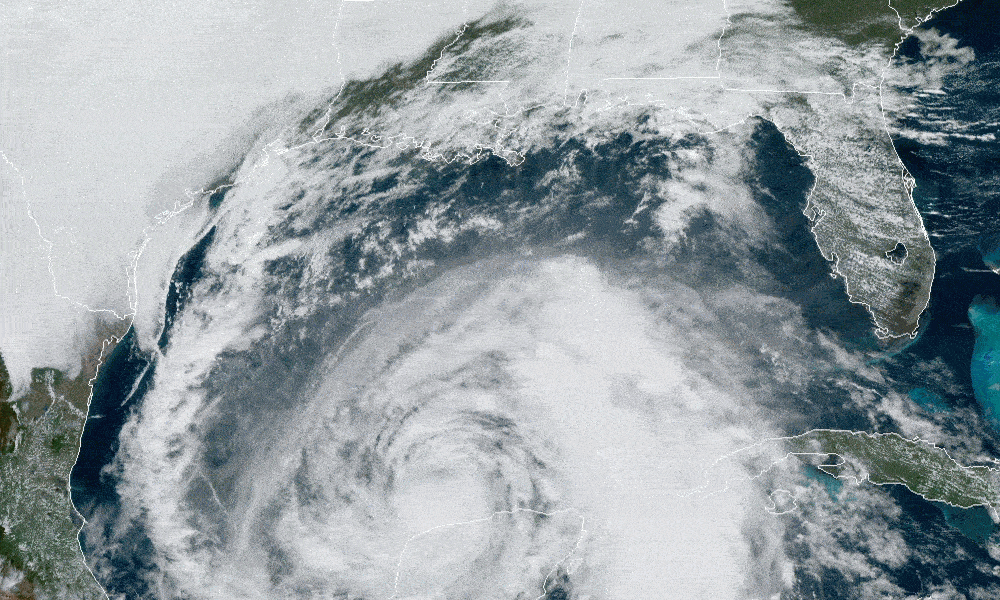 Alabama Gov. Kay Ivey on Tuesday issued a state of emergency as Tropical Storm Zeta approaches the Gulf Coast.
"Ahead of Tropical Storm Zeta's anticipated landfall Wednesday evening as a Category 1 hurricane, I am issuing a state of emergency effective today at 4:00 p.m.," Ivey said. "While this storm is not expected to have an impact as large as storms we've seen move through the Gulf earlier this year, we want to be in the best place possible to respond to anticipated rain, storm surge and mass power outage. I encourage everyone to remain weather aware and tuned in to their trusted news source as this storm could shift direction or change intensity. We continue to track the path of this storm and will stay in touch with the people of Alabama with any updates."
Zeta is currently a tropical storm over the Gulf of Mexico, but it is predicted to make landfall as a category one hurricane. The National Hurricane Center is predicting Zeta to make landfall in Mississippi on Wednesday and then proceed toward Alabama, but these storms can and do move.
A more easterly track could prove devastating to the Alabama Gulf Coast as was the case with Hurricane Sally, which shifted course in September, hitting Alabama, though Zeta is expected to be weaker than Sally at landfall.
The storm surge from the Mississippi-Alabama border to Dauphin Island is forecast to be 5 to 8 feet. Mobile Bay to the Alabama-Florida border is expected to have 3 to 5 feet of storm surge and from the border to Navarre, Florida, could experience 2 to 4 feet of storm surge.
Hurricane force winds are a possibility with this storm. Tropical force winds are expected to be an issue for Southern Mississippi and Alabama well inland. There is expected to be heavy rainfall across the state Wednesday night into Thursday morning.
The Baldwin County Emergency Management Agency announced that sandbags are available inside the county commission office at Robertsdale Central Annex (22251 Palmer Street) until 4:30 p.m. Tuesday and from 8 a.m. until 4:30 p.m. Wednesday or while they last.
Bring any help and shovels you will need. There is a limit of just 25 bags per person. Alabama's coastal counties are currently under a Tropical Storm Warning, a Storm Surge Warning for Mobile County and a High Rip Current and High Surf Warning.
Congressman Bradley Byrne said, "I just finished up briefings from Alabama EMA, FEMA, and the National Hurricane Center regarding #Zeta. We should not take this storm lightly and should start making preparations right away. After sundown Wednesday, I'd encourage everyone in Southwest Alabama to stay home and off the roads until sunrise Thursday. This storm will have impacts as far north as Montgomery, so those in Washington, Clarke, and Monroe counties will see tropical storm force winds and heavy rain. I'd encourage everyone to charge their phones and other necessary electronics. If you have an emergency during the storm, call 911 and do not try to drive."
Coastal Alabama is still in the process of recovering from Hurricane Sally which hit the state on Sept. 15.