UN Rio+20 Summit Declared a Failure by International Environmentalist Groups
By Brandon Moseley
Alabama Political Reporter
The United Nations Rio+20 Summit in Rio De Janeiro, Brazil was billed as the big conference that would create a United Nations EPA, implement Agenda 21 on a global scale, end global warming, end global poverty, redistribute wealth from rich nations to poor nations, and would be a step towards global government.  None of that got accomplished in a world that is mired in economic malaise following the 2008-2009 Recession.  The Eurozone Crisis and job creation have trumped environmental issues in the minds of most world leaders and the environmentalists are not pleased.
Greenpeace Executive Director Kumi Naidoo said, "Rio+20 has been a failure of epic proportions."
Iara Pietricovsky, a Brazilian environmental activist, said "We would have liked Ban (the U.N General Secretary) to be more ambitious and to open more forums of dialogue and participation to change this document radically because it does not express what the peoples of the planet want. Rio+20 ends, but our struggle does not depend on Rio+20. It goes beyond that. Unfortunately Rio+20 was a frustrating experience."
British economist Lord Nicholas Stern (who authored a study on the economics of global warming) said, "The two defining challenges we face today are eradicating global poverty and managing the risks of climate change.  But the conference has failed to acknowledge the compelling evidence about the scale and urgency of action required."
Friends of the Earth official, Asad Rehman said, "The only people dancing in Rio tonight will be those who continue to benefit from a broken economic model that puts profit ahead of people and planet," said Asad Rehman of Friends of the Earth.
The conference did issue a 53 page document titled "The Future We Want."  The document warned about climate change, desertification, fisheries depletion, pollution, species extinctions, and deforestation. Critics however say that the report is long on rhetoric but short on specifics.
Kumi Naidoo said that the summit draft document was "abstract and disconnected with reality."
Chairman of Friends of the Earth International Nnimmo Bassey said, "Once again corporate polluters have held UN decision-making hostage to furthering their economic interests, at the expense of peoples wellbeing and the planet. But real solutions to the crises exist and were presented by the alternative Peoples Summit. They include economic justice, climate justice, and food sovereignty."
Chairman Bassey said, "In 1992 they wanted certain principles to be adopted by the whole world – principles so important they were given the name of the city in which they were born: the Rio principles. But now industrialised governments no longer want to mention the principles explicitly." "The gains of 1992 are slipping through our fingers. This is the danger of Rio+20. We don't see any progress. Twenty years have passed and we're standing still."
Secretary of State Hillary Clinton (who headed the U.S. Delegation at the Summit) was more upbeat, "A more prosperous future is within our reach, a future where all people benefit from sustainable development no matter who they are or where they live. But let's be honest. We know what is possible.  We know what we could do. But we also know that future is not guaranteed, because the resources that we all depend upon – fresh water, thriving oceans, arable land, a stable climate – are under increasing pressure.  And that is why, in the 21st century, the only viable development is sustainable development. The only way to deliver lasting progress for everyone is by preserving our resources and protecting our common environment.  So we have come together, here in Rio, to identify practical ways we can all promote sustainable development. And while our views may differ sometimes, I believe we agree on some fundamental principles."
U.N. General Secretary Ban Ki-Moon said, "The speeches are over. Now the work begins.  "Rio+20 has affirmed fundamental principles – renewed essential commitments – and given us new direction.  From governments to the world's biggest companies, from philanthropic organizations to youth volunteers, they are part of a growing global movement for change."
Faith in Action Alabama calls on law enforcement to protect voters from harassment
"In these harrowing days it is incumbent upon all of us as citizens and you and your colleagues as law enforcement professionals to do all we can to maintain this right secured by so much courage and sacrifice."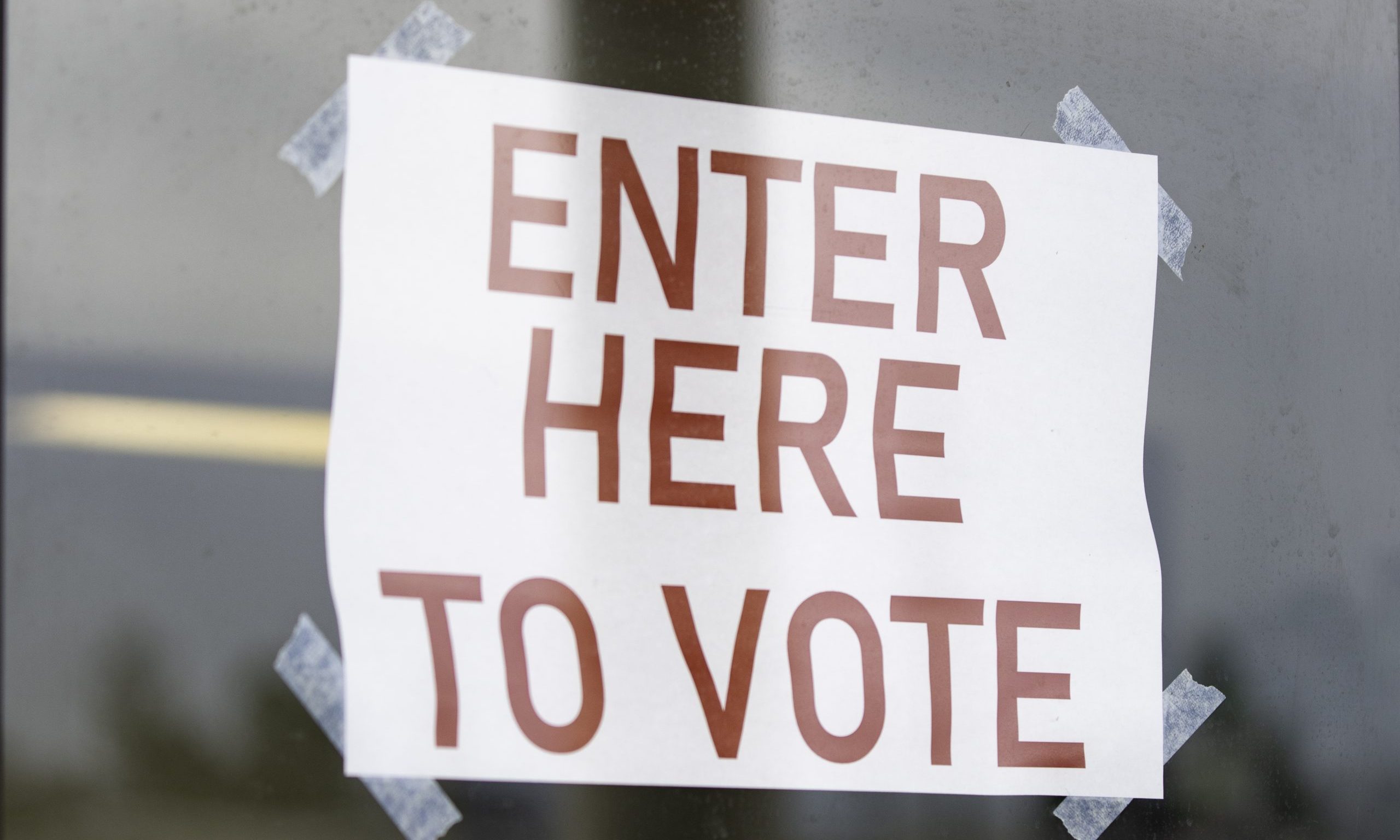 Nine clergy members from across the state have signed an open letter calling on local and state law enforcement to protect voters against intimidation and harassment at the polls.
The clergy are leaders in Faith in Action Alabama, a regional association of Christian congregations affiliated with the national group Faith in Action, the largest grassroots, faith-based organizing network in the country. It seeks to address a range of issues like gun violence, health care, immigration and voting rights.
This is their letter:
Across our country and here in Alabama, it is being seen that citizens are turning out in record numbers to vote early and by absentee ballots. It is very heartening to see so many of our fellow citizens energized and committed to exercising that most fundamental and critical duty of citizenship, the use of their franchise.  As servant leaders of an ecumenical association of nearly 2,000 faith communities across our state we are certainly encouraging our congregants to fulfill this duty either through early, absentee or day of election voting. For us this is not only part of our civic duty, but as people of faith obligation as well.

Unfortunately, it it also largely known that there are forces in our country that are actively, publicly and fervently at work to suppress the votes of some of our fellow citizens. We write to implore you to use the full authority of your office and department to ensure that those who seek to vote, especially on November 3, 2020 are not assailed or intimidated by illegal harassment in their polling places. We believe these threats are pervasive enough and real enough that proactive measures should be in place as citizens come to vote throughout that day. The strong, visible presence of uniformed legitimate law officers will hopefully prevent any attempts at confrontation or intimidation and violence.

The history of our state is marked by the efforts of tens of thousands of Alabamians who marched, protested, brought legal actions, shed their blood and some even gave their lives that every citizen of this state might have full and free access to the ballot box. In these harrowing days it is incumbent upon all of us as citizens and you and your colleagues as law enforcement professionals to do all we can to maintain this right secured by so much courage and sacrifice.

Please be assured of our prayers for you and the men and women of your department who have the awesome responsibility of providing public safety and equal protection under the law for every Alabamian. If we, the members of Faith in Action Alabama's Clergy Leadership Team, can be of assistance please do not hesitate to call upon us.

Sincerely,

Rev. Jeremiah Chester, St. Mark Baptist Church, Huntsville

Rev. David Frazier, Sr., Revelation Missionary Baptist Church, Mobile, and Moderator, Mobile Baptist Sunlight Association

Bishop Teresa Jefferson-Snorton, Fifth Episcopal District of the Christian Methodist Episcopal Church

Bishop Russell Kendrick, Episcopal Diocese of the Central Gulf Coast

Bishop Seth O. Lartey, Alabama-Florida Episcopal District of the African Methodist Episcopal Zion Church

President Melvin Owens, Alabama State Missionary Baptist Convention

Bishop Harry L. Seawright, Ninth Episcopal District of the African Methodist Episcopal Church

Dr. A.B. Sutton, Jr., Living Stones Temple, Fultondale

Father Manuel Williams, C.R., Resurrection Catholic Missions of the South, Montgomery