Governor Bentley Announces Airbus Alabama Manufacturing Facility
By Brandon Moseley
Alabama Political Reporter
On Monday Alabama Governor Bentley (R) announced officially that Airbus was indeed coming to Alabama.   The France aerospace company will construct a $600 million passenger plane production facility employing about 1,000 workers in Mobile. The facility at the Brookley Aeroplex in Mobile will assemble the A319, A320, and A321 model airliners which are used by airlines all over the world.  The construction phase of the project will create almost 3,200 construction-related jobs over three years.
Airbus CEO Fabrice Bregier said, "We are going to create jobs we are going to bring investments and we are going to create economic development right here in Mobile, AL."  "We are very proud to be in an American town that we call home."
Congressman Jo Bonner (R) from Mobile said, "Today, we lift the veil off plans for an industry altering world class aircraft assembly plant as well as the blueprint for South Alabama's economic future.  For the better part of a decade EADS/Airbus has not only forged a partnership, but also a deep bond of friendship with Mobile and the Gulf Coast, standing with us during Katrina with more than 20 tons of relief supplies and working alongside us at their engineering facility at Brookley Aeroplex.  We weathered and overcame storms that challenged our resolve, yet we never lost confidence that we would one day join hands to make history."
Alabama Public Service Commissioner Twinkle Andress Cavanaugh (R) said, "This decision by Airbus shows that Alabama continues to remain competitive with other states in the nation when it comes to recruiting highly sought after industrial prospects and mega-projects.  The quality of our world-class workforce and the work ethic of Alabamians give us a considerable advantage, and I believe the affordable utility rates and dependable energy we can provide puts us over the top when compared to other states."
Alabama Governor Robert Bentley said, "When Airbus aircraft take to the skies, Alabama's pride and workmanship will soar along with them.  We have worked a long time and have put in many hours to make this announcement a reality.  This project will create thousands of well-paying jobs that the people of this area need and deserve.  Alabama has the best workforce you'll find anywhere in the country.  Airbus has recognized all that this state can offer expanding industries, and the company is making a significant new investment in Alabama."
U.S. Senator Jeff Sessions (R) from Alabama said, "Mobile is advancing toward a historic period of growth and prosperity."
Airbus Head of Strategy Christian Sherer said that the Mobile plant would be built just like the company's Hamburg and Toulouse plants.  The plant is expected to be up and in full production by 2015.  By 2017 the plant will be producing 40 to 50 airplanes a year.
PSC Commissioner Cavanaugh said, "  I am convinced our ability to provide affordable energy to these large industrial utility consumers has helped Alabama land companies like Airbus, Hyundai, Mercedes, Honda, Toyota and so many others across the state."  Twinkle Cavanaugh warned that new EPA regulations could close many of Alabama's coal powered electricity plants and make it harder for Alabama to attract new jobs like Airbus in the future.
Gov. Bentley said, "I want to thank everyone involved – from Airbus to our Alabama Department of Commerce to leaders of the City of Mobile and Mobile County.  They, along with local economic developers and federal partners, helped bring this project home.  "We all worked together for a common goal, and success is the result.  Airbus and its parent company, EADS, have been great citizens of Alabama for years, and we are excited to build on our wonderful relationship."
Airbus already has an engineering center in Mobile that employs 200 workers.  This will be the first Airbus assembly plant built in the United States.
Secretary of state says office will assist voters in complaints if local authorities punish voters without masks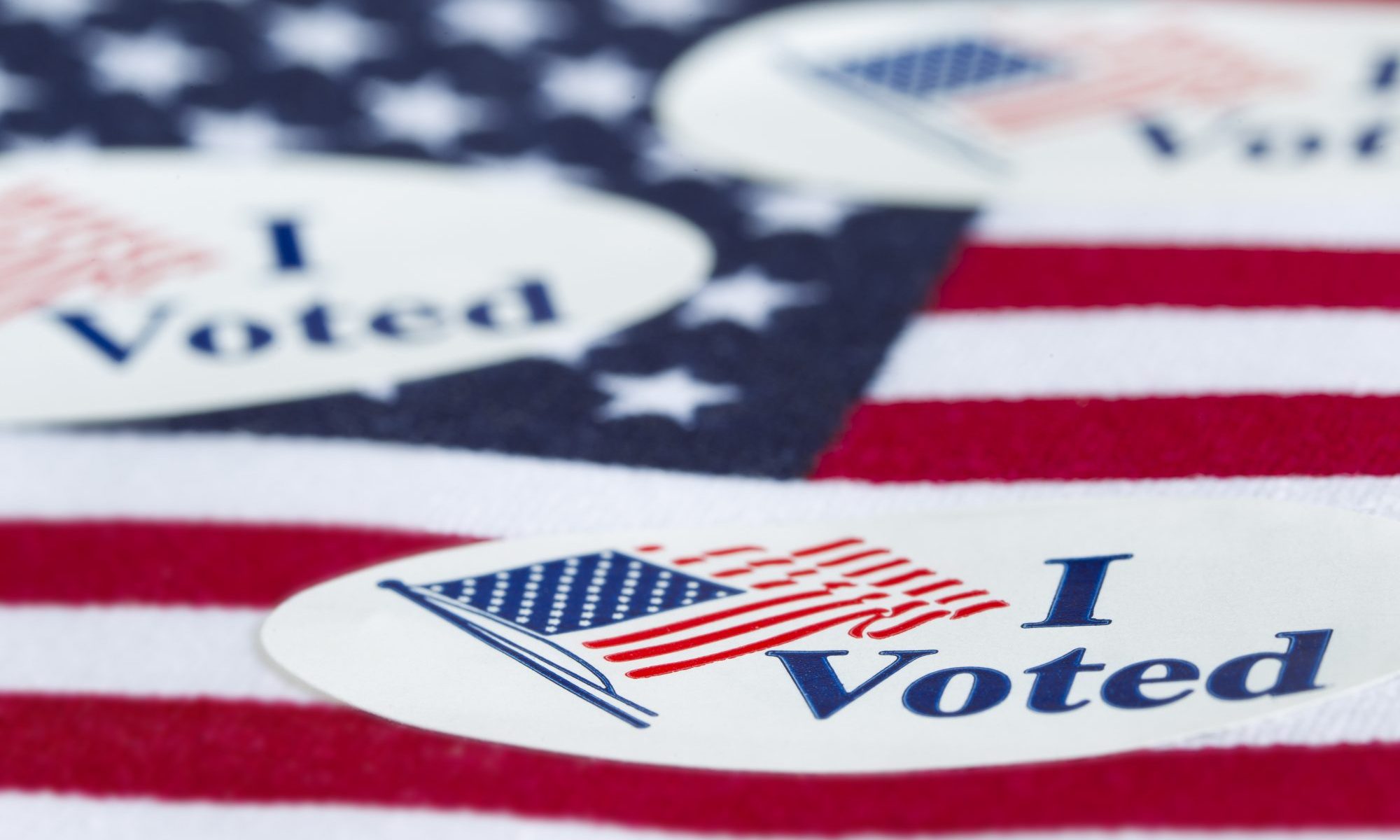 Alabama Secretary of State John Merrill told the Alabama Political Reporter that all 1,980 polling places will be open on Tuesday for in-person voting if a voter chooses to cast their ballot in person.
COVID-19 has been a paramount concern for people across the state and citizens have to deal with a number of business, Church and government office closures since March, but Merrill insisted that voters will be able to vote in either the Republican or Democratic Party runoffs on Tuesday at the polling place they are assigned.
A number of cities and counties are requiring masks whenever anyone goes out in any public place and government offices and businesses are refusing service to persons who do not have a mask or who refuse to wear one.
Merrill told APR that the Centers for Disease Control, Dr. Anthony Fauci, Dr. Scott Harris and other public health authorities are suggesting that you should wear a mask when you go out. Many polling places will provide them to voters that need them, but wearing a mask is not required to vote.
"There are only five requirements to vote in Alabama: You have to be 18 years of age. You have to be a citizen, You have to be a resident of Alabama, You must not have been convicted of an act of moral turpitude that has taken away your voting rights, and you must have a valid photo ID," Merrill told APR. "When you meet those requirements you can vote in the state of Alabama."
When asked whether voters in those jurisdictions with face mask requirements have to wear masks when at the polls, Merrill said, "I don't think anybody at the local level is trying to prevent people from voting.
Merrill said if localities place police or other law enforcement outside polls and attempt to ticket those who try to enter or exit without the required mask his office would get involved.
"If they want to try to do that, we will assist the voter in filing a lawsuit on infringement of their civil rights," Merrill said.
Public health authorities are urging that everyone wear masks or cloth face coverings to protect themselves from becoming infected with the coronavirus and to avoid spreading the virus to others. Dr. Anthony Fauci told the Alabama press corps Tuesday that 20 to 40 percent of people infected with the virus have no symptoms and don't event know that they are infected.
Thursday is the last day to apply for an absentee ballot to participate in the Tuesday, July 14 party primary runoff election. The close of business Thursday is the last day to apply for an absentee ballot. The last day to return those completed absentee ballots is the close of business on Monday.
Voters with a health concern due to the possibility of getting or transmitting the coronavirus may obtain an absentee ballot. The voter will still have to check a reason for asking for the absentee ballot. If the reason is fear of the coronavirus, mark that there is a health reason for the application. You will be allowed to vote absentee. Remember to fill out all the paperwork completely and to mail or return the ballot on time.
In the Republican primary runoff, former Auburn University football coach Tommy Tuberville and former U.S. Sen. Jeff Sessions are running for the GOP nomination for the U.S. Senate. Judge Beth Kellum faces challenger Will Smith for the Alabama Court of Criminal Appeals.
There is no statewide Democratic primary runoff races, but in the 1st Congressional District, James Averhart and Kiani Gardner are running for the Democratic nomination for Congress.
On the Republican side, former State Sen. Bill Hightower, R-Mobile, and Mobile County Commissioner Jerry Carl are running for the Republican nomination for Congress.
In Alabama's 2nd Congressional District, former State Rep. Barry Moore, R-Enterprise, faces Dothan businessman Jeff Coleman. There are also a number of local races being decided in primary runoffs on Tuesday.
Notably in Etowah County, the revenue commissioner's race is a runoff between State Rep. Becky Nordgren, R-Gadsden, and Jeff Overstreet for the Republican nomination.
In Jefferson County, State Rep. Rod Scott, D-Fairfield, faces Eyrika Parker in the Democratic primary runoff for county treasurer.
If either Nordgren or Scott win the local offices they seek, that will lead to a special election for what would become open seats in the Alabama House of Representatives.
The polls open at 7 a.m. on Tuesday and close at 7 p.m. A valid photo ID is required to participate in any Alabama election.
Absentee ballot applications are available online.
On Wednesday, the Alabama Department of Public Health reported that 25 more Alabamians have died from COVID-19, raising the state death toll from the global pandemic to 1,032. Also, on Wednesday, another 1,162 Alabamians learned that they were infected with the novel strain of the coronavirus, raising the number of cases in the state to 46,424.
Only about 9 percent of the state has been tested at this point in time.