Shelby and Bentley Praise Passage of RESTORE Act
By Brandon Moseley
Alabama Political Reporter
U.S. Senator Richard Shelby (R) from Alabama applauded the final Senate approval of a bicameral legislative package that includes the RESTORE Act. The RESTORE Act a Senate bill that was attached to the transportation bill which will help Gulf States continue the long-term recovery from the effects of the 2010 Deepwater Horizon disaster that spilled millions of barrels of oil into the Gulf of Mexico.
Sen. Shelby and Senator Mary Landrieu (D) from Louisiana co-authored the bill.  BP and the other parties responsible for the disaster are going to be penalized with $billions in Cleanwater Act fines for its role in the Deepwater Horizon oil spill in 2010 the RESTORE Act moves that money to restore the Gulf Coast communities impacted by the spill instead of sending it to the U.S. Treasury.
Sen. Shelby said, "Once considered a legislative long shot, today's victory for Alabama Gulf Coast communities, businesses and families was more than two years in the making.  While national attention to the oil spill may have abated, my commitment to helping restore Alabama's Gulf Coast has not.  Central to this legislation is that impacted communities will not only receive this money directly, but also control how it is spent through local, accountable officials and a transparent process.  I believe that those on the front lines of the oil spill know best how to allocate this money to meet their needs.  It is my hope that strong civic participation will lead to a robust process that will revive the Alabama Gulf Coast for decades to come.  I thank my co-author, Senator Mary Landrieu, as well as the rest of my Gulf Coast colleagues, including Senator Jeff Sessions, who strongly advocated for passage of the RESTORE Act."
Alabama Governor Robert Bentley (R) said, "We are excited to see that Congress has passed this measure.  This will enable funding from the Clean Water Act fines and penalties to be distributed and spent in the Gulf states most directly impacted by the devastating oil spill.  This will be a major help in seeking to revitalize an area that's been impacted environmentally and economically.  I want to thank Alabama's Congressional delegation for support of this measure.  We greatly appreciate their work in a cooperative manner to help the people of this state.  The efforts of our delegation, and other delegations from coastal states, were vital to successful passage of the RESTORE Act."
The legislation now awaits the president's signature to become law.
A House Senate Conference Committee passed the Shelby-Landrieu Senate version of the RESTORE Act instead of the House version along with the highway and transit Reauthorization bill and reauthorization for the National Flood Insurance Program.  The bill also included provisions that would keep student loan interest rates from increasing. The House and Senate both passed the Conference Committee's version on Friday before adjourning for the Independence Day holiday.  The legislation now awaits President Barack H Obama's signature to become law.
The RESTORE Act directs 80% of the Clean Water Act penalties resulting from the Gulf oil spill to the coastal areas impacted by the spill.  These funds are limited to being used only for the affected areas' ecological and economic recovery. Of that 80%, 65% of the funds will be spent by state and local task forces, 30% of the funds will be spend by a federal-state task force, and 5% of the funds will be for Gulf fisheries and ecosystem research and monitoring.  The remaining 20% of the Clean Water Act penalties will be dedicated to the Oil Spill Liability Trust Fund.  Alabama's funds will be spent by a panel chaired by Governor Bentley.
Madison County mask order goes into effect Tuesday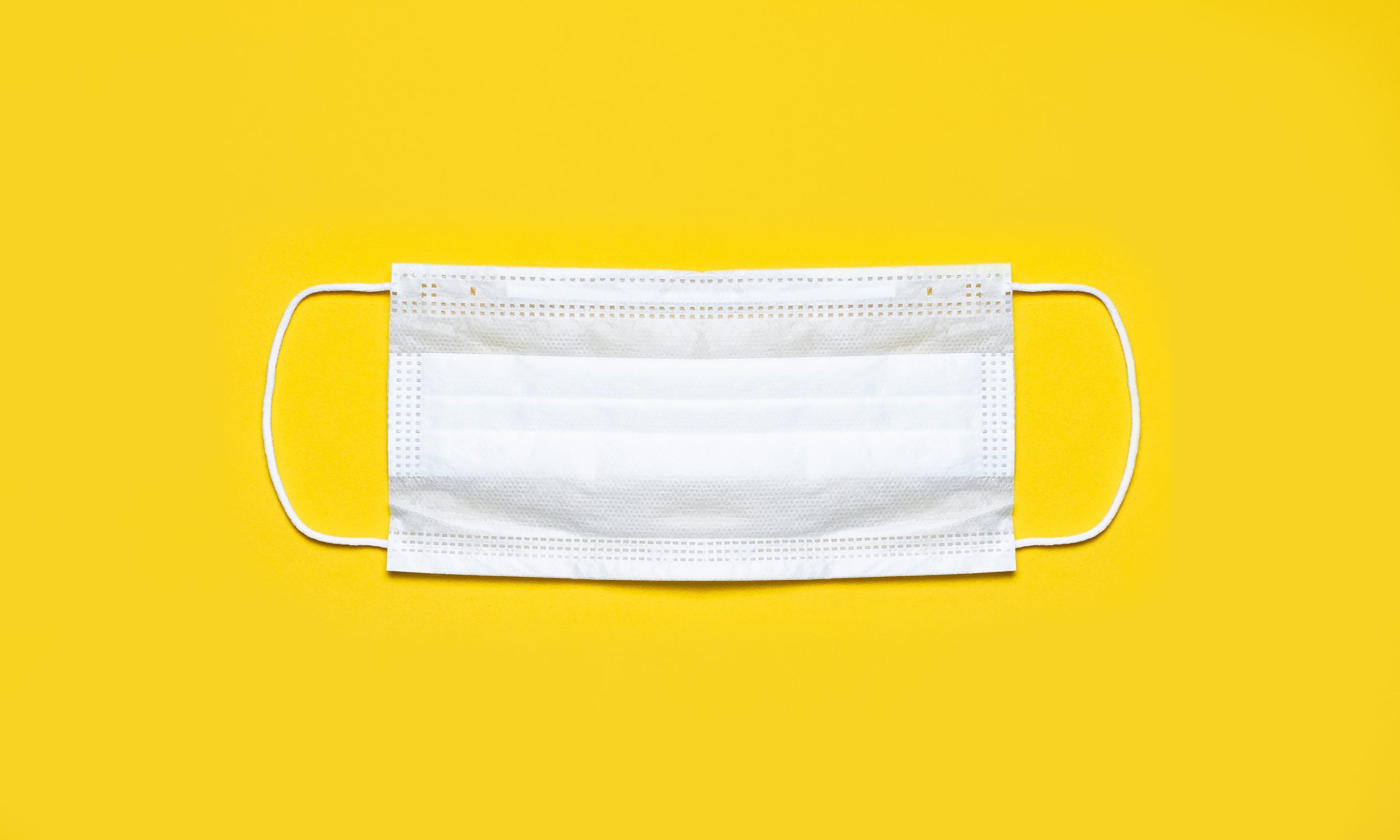 Madison County's health officer issued a face mask order to slow the spread of COVID-19, which goes into effect Tuesday at 5 p.m. 
Madison County Health Officer Dr. Karen Landers, who also serves as the assistant state health officer, issued the order, which requires those over the age of 2 to wear masks in businesses or venues open to the public, while on public transportation, in outdoor areas open to the public where 10 or more people are gathered and where maintaining 6 feet of distance from others is not possible. 
"We need to do all we can to limit the spread of COVID-19," State Health Officer Dr. Scott Harris said in a statement. "Until we have a vaccine or treatment for COVID-19, wearing a face covering in public is a key measure we have available to prevent transmission of the virus."
Huntsville Mayor Tommy Battle in a statement expressed support for the mask order. Madison County now joins Jefferson County, Montgomery, Mobile and Selma in requiring masks while in public. 
"This is a simple math problem. Since June 16, the number of positive cases in Madison County has tripled, and the number of hospitalizations has increased 660 percent," Battle said in the statement. "We need to take precautionary measures, such as wearing face covers, distancing 6 feet, and handwashing to provide a safe environment for our citizens." ​​
Madison Mayor Paul Finley also noted the surging cases and said he supports the order. 
"Since day one, we as elected officials have said we would work to find the balance of personal versus economic health. While personal responsibility is still paramount, our dramatic rising numbers dictate this step be taken to continue to support all citizens' safety," Finley said in a statement. 
Medical experts believe COVID-19 is most often spread when an infected person, with or without symptoms, talks, coughs or sneezes. Studies have shown that wearing masks reduces transmission of coronavirus.
Other exceptions to Madison County's mask order include:
Persons while eating or drinking.

Patients in examination rooms of medical offices, dental offices, clinics or hospitals where their examination of the mouth or nasal area is necessary.

Customers receiving haircare services, temporary removal of face coverings when needed to provide haircare.

Occasions when wearing a face covering poses a significant mental or physical health, safety or security risk. These include worksite risks.

Indoor athletic facilities. Patrons are not required to wear face coverings while actively participating in permitted athletic activities, but employees in regular interaction with patrons are required to wear face coverings or masks.

Private clubs and gatherings not open to the public and where a consistent 6-foot distance between persons from different households is maintained.
"Although not mandated, face coverings are strongly recommended for congregants at worship services and for situations where people from different households are unable to or unlikely to maintain a distance of 6 feet from each other," the department said in a statement on the order.

This is a simple math problem. Since June 16, the number of positive cases in Madison County has tripled, and the number of hospitalizations has increased 660 percent."
Parents must ensure children over 2 years old wear masks in public, and childcare establishments and schools are to develop their face covering policies and procedures, according to the department.

The order also mandates that businesses and venues open to the public provide a notice stating that face coverings are required inside, and signage is required at all public entrances. 
"Wearing a face covering can help keep family, co-workers, and community safe," Harris said. "This is the simplest act of kindness you can take for yourself, your family and your community, especially for those who are at high risk of contracting the virus."
The Alabama Department of Public Health advises these actions to prevent the spread of COVID-19:
Wash your hands frequently with soap and water for 20 seconds

Social distance by staying 6 feet away from others

Avoid people who are sick

Stay home if you can; work remotely if possible

Cover your mouth and nose with a face covering when around others

Cover coughs and sneezes

Clean and disinfect frequently touched surfaces

Monitor your health