U.S. Chamber Cheers Bentley's Airbus Announcement
By Brandon Moseley
Alabama Political Reporter
The U.S. Chamber of Commerce applauded the decision by aircraft manufacturer Airbus to build their first North American manufacturing facility in Mobile, Alabama. This airliner assembly plant will create 1,000 new manufacturing jobs in Alabama.
The President and CEO of the U.S. Chamber of Commerce Thomas J. Donahoe said, "Today's announcement is a clear signal to companies around the world that the U.S. remains a major manufacturing hub that welcomes investment. A leader in the global aerospace industry, Airbus' decision shows enormous confidence not only in U.S. markets but also in U.S. workers. This is another step forward in our country's broader economic recovery, but we must continue to foster a business friendly environment. Global capital and investment will only go where it is safe and welcome."
Following the Monday announcement Alabama Gov. Robert Bentley and Alabama Department of Commerce Head Greg Canfield traveled with a delegation to Europe to prepare a plan to begin training the Alabama workforce for the highly skilled aircraft manufacturing jobs.
Greg Canfield said on Facebook, "We visited the Hamburg, Germany Airbus Final Assembly Line facility for the A320 today to learn what will be required in Mobile and to get a firsthand look at the job operations for recruitment and training purposes."
The delegation is expected to head on to Paris for more meetings with Airbus executives. Last year's recruiting trip to meet with Airbus at the Paris Air Show was the first time that Governor Bentley had been to Europe.
Governor Bentley told the 'Mobile Press Register' last June before the Paris trip: "We're still talking. I believe they still want a U.S. presence, but they've got some internal struggles to work through. The important thing we want to show them is that we still want them and are ready to support them. I'll do everything I can to convince them to come."
Bentley said at the time that he was holding a package of cash and other tax incentives for EADS in Mobile who had lost a contract to build tankers for the U.S. Air Force in Mobile to their global rival, Boeing. "I've left those incentives on the table to give them the opportunity to examine their options." "As long as there's a possibility to get them here, we'll keep everything in place." Bentley said that Brookley Field, a former Air Force base with access to highways, rail lines and the Port of Mobile was Alabama's best asset. "It is probably the best industrial site in the Southeast, and maybe the whole country," Gov. Bentley said. "EADS knows that as well than anyone. But it isn't just the site. They love Mobile and the people there, and we love them back."
The new plant is expected to be at full production by 2017 and will build 40 to 50 aircraft per year worth approximately $84 million each.
The U.S. Chamber of Commerce is the world's largest business federation and represents the interests of more than 3 million businesses of all sizes, sectors, and regions, as well as state and local chambers and industry associations.
Alabama's COVID-19 cases continue to rise
Alabama's ongoing increase in new cases and COVID-19 hospitalizations is especially worrisome for public health experts as flu season arrives and several holidays are just around the corner.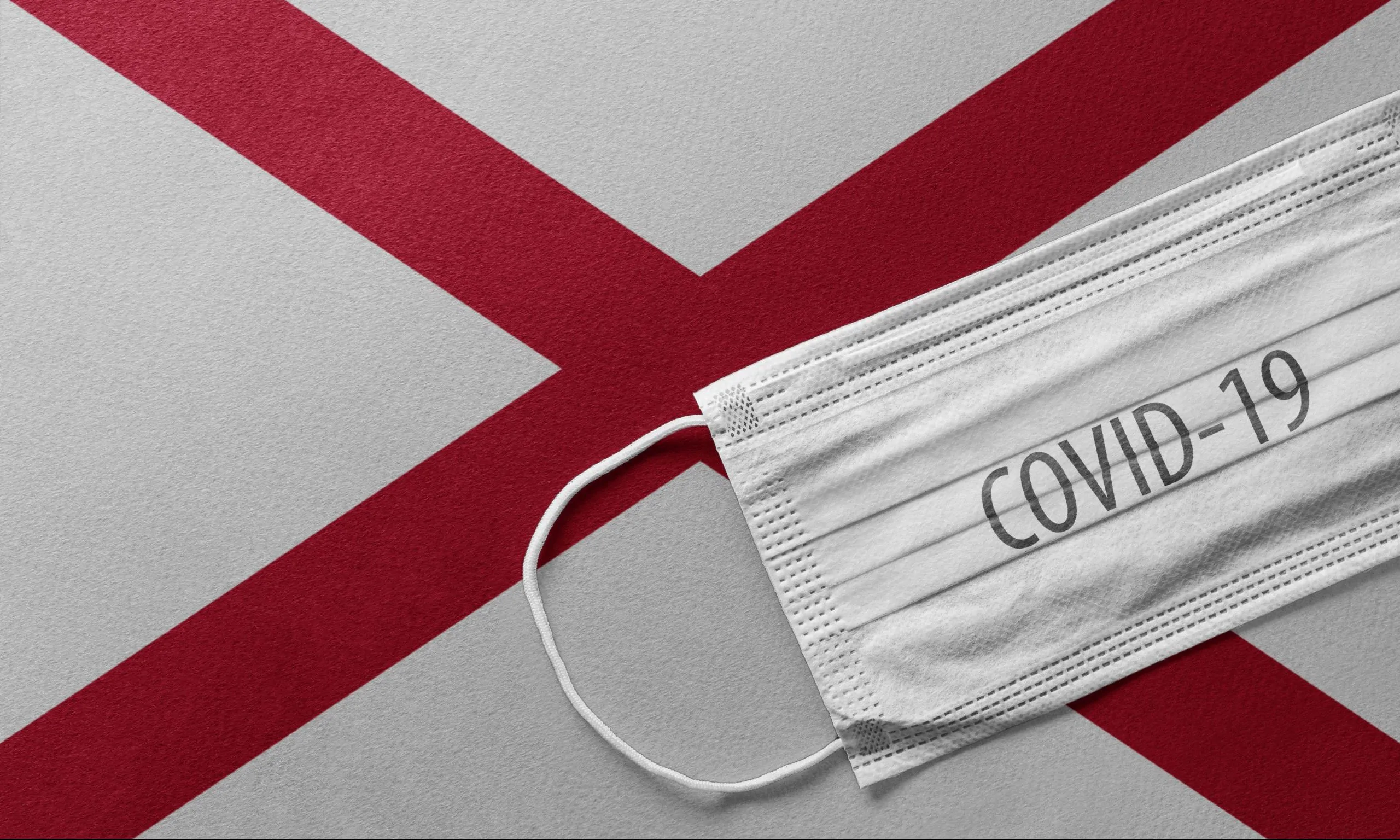 The number of new confirmed COVID-19 cases in Alabama continues to rise, with 1,789 new cases reported Saturday, despite fewer tests being conducted, and cases are up 55 percent from two weeks ago, based on a 14-day average of daily case increases.
Alabama's ongoing increase in new cases and COVID-19 hospitalizations is especially worrisome for public health experts as flu season arrives and several holidays are just around the corner.
Coronavirus cases in the U.S. surpassed 9 million on Thursday, and numerous states were seeing surges in cases and hospitalizations. Nearly 1,000 Americans died from COVID-19 on Wednesday, and the country has reported several days of record-high new cases.
"There's going to be a whole lot of pain in this country with regard to additional cases, hospitalizations and deaths," said Dr. Anthony Fauci, White House coronavirus task force adviser and director of the National Institute of Allergy and Infectious Diseases, in a CNBC interview Wednesday. "We are on a very difficult trajectory. We are going in the wrong direction."
There were 960 hospitalized COVID-19 patients in Alabama on Friday, and the seven-day average of daily hospitalizations hit 976 on Friday, the highest it's been since Sept. 2 and 29 percent higher than a month ago.
More than 1,000 hospitalizations were reported in Alabama on Tuesday for the first time since August. Huntsville Hospital was caring for 163 coronavirus patients Friday, the largest number since Aug. 19. UAB on Friday had 58 COVID-19 patients and has been hovering between 60 and 70 patients for the last several weeks.
While the number of new cases is rising, the number of tests being performed has been declining. Over the last two weeks, Alabama reported, on average, 6,961 cases per day, 9 percent fewer cases than a month ago.
The rising cases and declining tests are also reflected in the percentage of tests that are positive, which on Saturday was well above public health experts' target of 5 percent or below. 
The state's positivity rate on Saturday was 21 percent, according to APR's tracking of new cases and reported tests over the past two weeks. Many other COVID-19 tracking projects calculate the state's percent positivity by dividing the 7- and 14-day averages of daily case increases by the 7- and 14-day averages of daily test increases.
The Alabama Department of Public Health calculates the positivity rate differently, instead dividing the number of daily cases by the number of individuals who have been tested, rather than the total number of tests done, as some people may have more than one test performed.
There are no federal standards on how states are to report COVID-19 testing data, and a myriad of state health departments calculate positivity rates differently. 
Even so, ADPH's own calculations show Alabama's percent positivity is nearly double where public health experts say it needs to be, or else cases are going undetected. According to ADPH's calculations, the percent positivity on Oct. 24 was 9.6 percent, up 33 percent from the 7.2 percent positivity on Sept. 26. 
As of Saturday, there have been 2,967 confirmed and probable COVID-19 deaths reported in Alabama, with 427 reported this month, 19 percent more deaths than were reported in September.
On Saturday, ADPH reported 35 confirmed and probable deaths.