Bachus Says That June Jobs Report Shows that Obama "Administration's Policies Have Failed"
By Brandon Moseley
Alabama Political Reporter
Congressman Spencer Bachus (R) from Vestavia AL-6) released a written statement about the June jobs report that was released on Friday morning.  Representative Bachus is the Chairman of the House Financial Services Committee.
The report that was released today showed that the economy appeared to stall.  The entire nation combined only produced 80,000 new jobs and the unemployment rate was stuck at 8.2% for the third month in a row.  Economists say that the anemic job growth is not nearly enough to satisfy the needs of new High School and College graduates, much less address the needs of the chronically unemployed or the millions more that are underemployed.
Chairman Bachus said, ""This latest lackluster report is further proof that the Administration's policies have failed.  The blizzard of red tape emanating from Washington packs a wallop that is only making the economy worse.  Whether it's the President's health care law, EPA mandates or the thousands of pages of red tape found in the Dodd-Frank Act, there seems to be no end to the growth of complex rules and regulations that throttle economic growth and kill jobs."
Rep. Bachus said,"July marks the second anniversary of the Dodd-Frank Act being signed into law.  Throughout the month, the Financial Services Committee will hold hearings to examine the law's aftermath and the effect its more than 400 new red tape mandates will have on the economy, jobs and consumers.  When the President signed Dodd-Frank into law, he promised it would provide 'certainty to everyone from bankers to farmers to business owners to consumers.'  That's obviously not been the case at all.  The layers of red tape Dodd-Frank piles on our economy cause more uncertainty for American businesses and hinder their ability to grow and create jobs."
Alabama Republican Party Chairman Bill Armistead said, "It's important to remember that 8.2% is not merely a number. It represents millions of Americans who continue to face joblessness in the midst of a deep recession. When he took office, President Obama promised he would fix the economy in three years or risk joining the ranks of the unemployed in the next election."
Republican Presidential nominee-elect Mitt Romney said, "American families are struggling. There is a lot of misery in America today, and these numbers understate what people are feeling and the amount of pain which is occurring in middle-class America. Not only is the 8.2 percent number unacceptably high and one that's been in place now for over 41 months, but in addition, if you look at the broader analysis of people who are out of work or have dropped out of the workforce or that are underemployed in part-time jobs needing full-time work, it's almost 15 percent of the American public. And then there are those that are working, but are working in jobs well beneath their skill level or working in multiple part-time jobs; kids that are coming out of college not being able to find work; veterans coming home not being able to do anything but stand in an unemployment line. These are very difficult times for the American people."
Chairman Armistead said, "The truth is that President Obama's economic policies are not working and that legislation such as the Obamacare Tax depress the likelihood of a business to hire more workers. Every few months Obama has made a speech about the need to focus on the economy and now he's on a bus tour singing the same old song. Fortunately, voters across the nation realize that more of the same failed policies will produce more of the same failed results. We simply cannot endure four more years of painfully high joblessness."
Former Governor Mitt Romney said, "I have a plan. My plan calls for action that will get America working again and create good jobs, both near-term and long-term. It includes finally taking advantage of our energy resources, building the Keystone pipeline, making sure we create energy jobs, and we convince manufacturers that energy will be available and low cost in America. It means opening up new markets for American trade, particularly in Latin America where the opportunities are extraordinary. It means cracking down on China when they cheat and making sure they don't steal our jobs unfairly. It means bringing our tax rates down—our marginal tax rates down—and cutting out the exemptions and deductions and loopholes that are unfair in many cases. In other cases, we're going to limit those deductions and exemptions, so that we maintain our revenue through growth and through limiting of these special deals, but bring our tax rates down so they're competitive and attractive for jobs to come back to America. It means having a government that sees its role as encouraging enterprise rather than crushing it with the burden of new and unnecessary regulation and with outmoded regulations that haven't been cleaned up in years and years. And finally it means having a healthcare plan that focuses on bringing down the cost of healthcare for American families, not just adding new expenses and new taxes to the American people."
Chairman Armistead said, "It's time to hold Obama accountable for not keeping his promise. America needs a change in leadership in the White House. Governor Romney's proven business record has been recognized by even the likes of former President and Obama surrogate, Bill Clinton. Romney is uniquely qualified to provide the leadership our economy needs and finally get America working again."
Congressman Spencer Bachus represents Alabama's Sixth Congressional District.  His November 6th General Election opponent is retired USAF Colonel Penny Huggins Bailey (D) from Leeds.
Alabama's COVID-19 cases continue to rise
Alabama's ongoing increase in new cases and COVID-19 hospitalizations is especially worrisome for public health experts as flu season arrives and several holidays are just around the corner.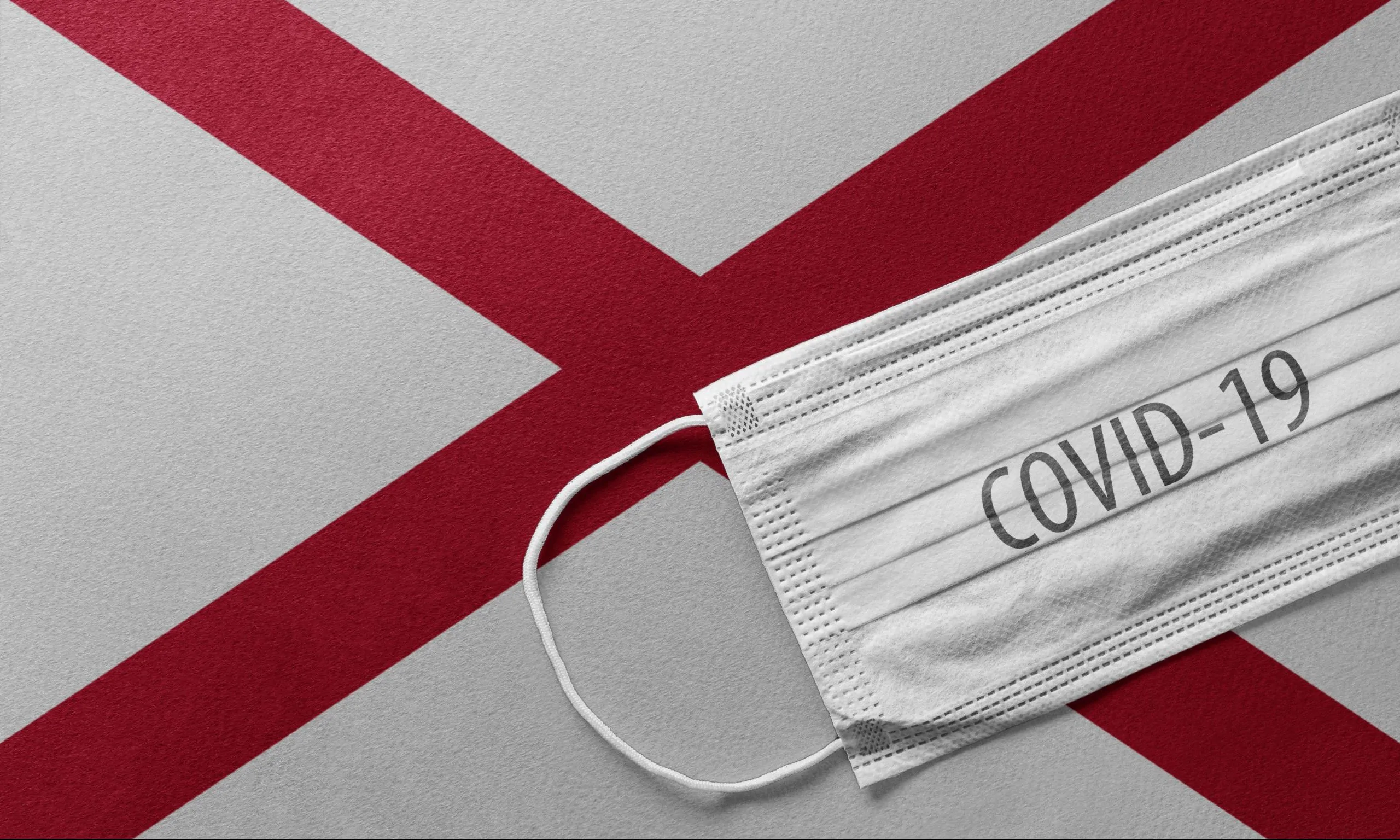 The number of new confirmed COVID-19 cases in Alabama continues to rise, with 1,789 new cases reported Saturday, despite fewer tests being conducted, and cases are up 55 percent from two weeks ago, based on a 14-day average of daily case increases.
Alabama's ongoing increase in new cases and COVID-19 hospitalizations is especially worrisome for public health experts as flu season arrives and several holidays are just around the corner.
Coronavirus cases in the U.S. surpassed 9 million on Thursday, and numerous states were seeing surges in cases and hospitalizations. Nearly 1,000 Americans died from COVID-19 on Wednesday, and the country has reported several days of record-high new cases.
"There's going to be a whole lot of pain in this country with regard to additional cases, hospitalizations and deaths," said Dr. Anthony Fauci, White House coronavirus task force adviser and director of the National Institute of Allergy and Infectious Diseases, in a CNBC interview Wednesday. "We are on a very difficult trajectory. We are going in the wrong direction."
There were 960 hospitalized COVID-19 patients in Alabama on Friday, and the seven-day average of daily hospitalizations hit 976 on Friday, the highest it's been since Sept. 2 and 29 percent higher than a month ago.
More than 1,000 hospitalizations were reported in Alabama on Tuesday for the first time since August. Huntsville Hospital was caring for 163 coronavirus patients Friday, the largest number since Aug. 19. UAB on Friday had 58 COVID-19 patients and has been hovering between 60 and 70 patients for the last several weeks.
While the number of new cases is rising, the number of tests being performed has been declining. Over the last two weeks, Alabama reported, on average, 6,961 cases per day, 9 percent fewer cases than a month ago.
The rising cases and declining tests are also reflected in the percentage of tests that are positive, which on Saturday was well above public health experts' target of 5 percent or below. 
The state's positivity rate on Saturday was 21 percent, according to APR's tracking of new cases and reported tests over the past two weeks. Many other COVID-19 tracking projects calculate the state's percent positivity by dividing the 7- and 14-day averages of daily case increases by the 7- and 14-day averages of daily test increases.
The Alabama Department of Public Health calculates the positivity rate differently, instead dividing the number of daily cases by the number of individuals who have been tested, rather than the total number of tests done, as some people may have more than one test performed.
There are no federal standards on how states are to report COVID-19 testing data, and a myriad of state health departments calculate positivity rates differently. 
Even so, ADPH's own calculations show Alabama's percent positivity is nearly double where public health experts say it needs to be, or else cases are going undetected. According to ADPH's calculations, the percent positivity on Oct. 24 was 9.6 percent, up 33 percent from the 7.2 percent positivity on Sept. 26. 
As of Saturday, there have been 2,967 confirmed and probable COVID-19 deaths reported in Alabama, with 427 reported this month, 19 percent more deaths than were reported in September.
On Saturday, ADPH reported 35 confirmed and probable deaths.