Alabama Gets Grant to Upgrade Security at the Alabama State House
By Brandon Moseley
Alabama Political Reporter
The Alabama Department Of Homeland Security announced Friday that the Alabama State House has been awarded a $72,836 grant to upgrade the video surveillance system in both the House and Senate committee rooms and hallways.
The Director of the Alabama Department of Homeland Security, Spencer Colllier said, "The protection of critical infrastructure in Alabama is one of the key missions of the Alabama Department of Homeland Security.  I'm excited that we are able to make this investment to protect the legislators and staff who work in the Alabama State House and the citizens who visit."
$35,000 of the grant will be awarded to improve the security of the Alabama Senate facilities.  The other $37,836 in grant money is to be awarded to upgrade the video surveillance system of the Alabama House of Representatives.
U.S. Department of Homeland Secretary Janet Napolitano announced the award of over $1.3 billion in homeland security grants including $294 million for the State Homeland Security Program (SHSP).  The SHSP supports state homeland security strategies to build and improve preparedness capabilities.
In other Alabama Homeland Security news, Director Spencer Collier was attending a forum in Leesburg, VA last week.  The "Preparing for Public Safety Broadband" Forum helps states implement the nationwide broadband network that is dedicated to public safety communications.  The National Governors Association (NGA) hosted the event.  Both Director Collier and Chuck Murph, the ALDHS Assistant Director of Interoperable Communications, attended the Conference.
Legislation was passed that reallocates a portion of the spectrum (D block) to create the nationwide first responders broadband network.  The First Responder Network Authority (FirstNet) will construct and operate the network and will coordinate directly with the governors.
Director Collier said, "We are excited about the future possibilities for Alabama's First Responders from the allocation of the D Block to Public Safety. This spectrum will usher in new innovations in how our First Responders manage incidents and disasters. The creation of the FirstNet board will put the needs of Public Safety at the forefront of the nationwide system design and implementation. Alabama stands ready to work with the FirstNet board to ensure our First Responder's needs and requirements are met."
In a report issued today the NGA said, "governors need to ensure that the interests of law enforcement, fire and EMS officials are adequately represented in governance and ongoing decision making. As noted above, governance issues will not be fully resolved until after FirstNet issues its guidelines. However, for the network to be successful, states will need to include the public safety and first responder community in governance and decision making processes.
Governor declares state of emergency ahead of Tropical Storm Zeta
Zeta is currently a tropical storm over the Gulf of Mexico, but it is predicted to make landfall as a category one hurricane.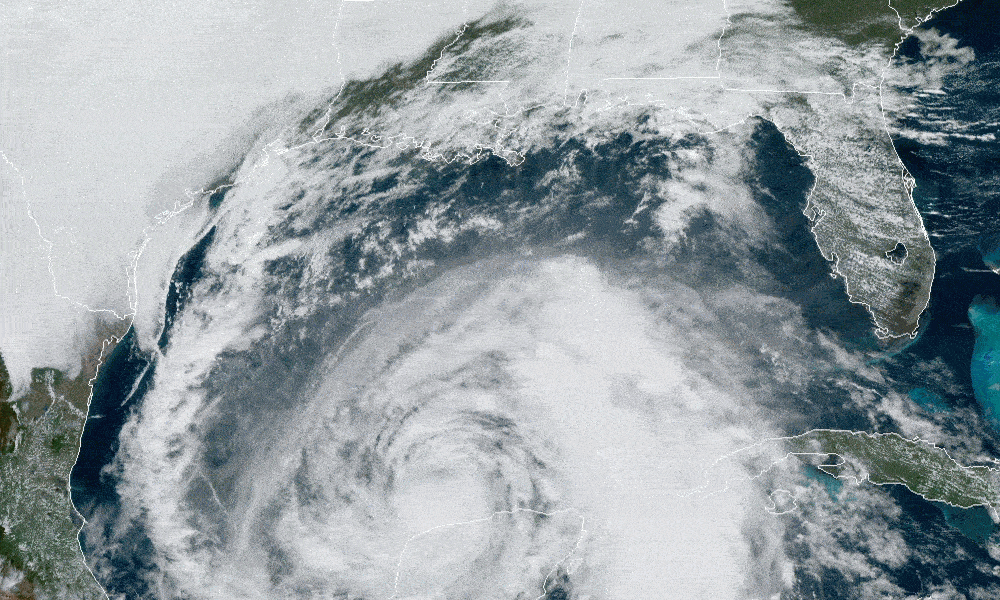 Alabama Gov. Kay Ivey on Tuesday issued a state of emergency as Tropical Storm Zeta approaches the Gulf Coast.
"Ahead of Tropical Storm Zeta's anticipated landfall Wednesday evening as a Category 1 hurricane, I am issuing a state of emergency effective today at 4:00 p.m.," Ivey said. "While this storm is not expected to have an impact as large as storms we've seen move through the Gulf earlier this year, we want to be in the best place possible to respond to anticipated rain, storm surge and mass power outage. I encourage everyone to remain weather aware and tuned in to their trusted news source as this storm could shift direction or change intensity. We continue to track the path of this storm and will stay in touch with the people of Alabama with any updates."
Zeta is currently a tropical storm over the Gulf of Mexico, but it is predicted to make landfall as a category one hurricane. The National Hurricane Center is predicting Zeta to make landfall in Mississippi on Wednesday and then proceed toward Alabama, but these storms can and do move.
A more easterly track could prove devastating to the Alabama Gulf Coast as was the case with Hurricane Sally, which shifted course in September, hitting Alabama, though Zeta is expected to be weaker than Sally at landfall.
The storm surge from the Mississippi-Alabama border to Dauphin Island is forecast to be 5 to 8 feet. Mobile Bay to the Alabama-Florida border is expected to have 3 to 5 feet of storm surge and from the border to Navarre, Florida, could experience 2 to 4 feet of storm surge.
Hurricane force winds are a possibility with this storm. Tropical force winds are expected to be an issue for Southern Mississippi and Alabama well inland. There is expected to be heavy rainfall across the state Wednesday night into Thursday morning.
The Baldwin County Emergency Management Agency announced that sandbags are available inside the county commission office at Robertsdale Central Annex (22251 Palmer Street) until 4:30 p.m. Tuesday and from 8 a.m. until 4:30 p.m. Wednesday or while they last.
Bring any help and shovels you will need. There is a limit of just 25 bags per person. Alabama's coastal counties are currently under a Tropical Storm Warning, a Storm Surge Warning for Mobile County and a High Rip Current and High Surf Warning.
Congressman Bradley Byrne said, "I just finished up briefings from Alabama EMA, FEMA, and the National Hurricane Center regarding #Zeta. We should not take this storm lightly and should start making preparations right away. After sundown Wednesday, I'd encourage everyone in Southwest Alabama to stay home and off the roads until sunrise Thursday. This storm will have impacts as far north as Montgomery, so those in Washington, Clarke, and Monroe counties will see tropical storm force winds and heavy rain. I'd encourage everyone to charge their phones and other necessary electronics. If you have an emergency during the storm, call 911 and do not try to drive."
Coastal Alabama is still in the process of recovering from Hurricane Sally which hit the state on Sept. 15.