Bonner is in London Supporting Airbus and Recruiting Jobs to South Alabama
By Brandon Moseley
Alabama Political Reporter
Congressman Jo Bonner, (R) from Mobile announced in a written statement that he is part of a delegation of Alabama and Gulf Coast leaders in London seeking "thousands of anticipated aviation supplier jobs that are expected to follow Airbus to our region over the next three years."
Rep. Bonner said, "I am in London to personally deliver the message to every company that makes parts for Airbus that locating manufacturing facilities in South Alabama is a winning proposition for their business.  No matter what they are hired to manufacture – aircraft engines to upholstery – Alabama workers are the best in the nation and we have a sterling track record to prove it."
Congressman Josiah "Jo" Bonner said, "Airbus follows a growing list of major international businesses which have chosen Alabama because we go the extra mile to make them feel welcome.  Airbus coming to Mobile has caught the attention of the world and the proof is fully evident in the attention our delegation has received from manufacturers this week in London.  We are making a full court press to roll out the red carpet for Airbus suppliers.  This is our one chance to make a positive impression and I believe this trip will be successful."
Rep. Bonner joins Alabama Governor Robert Bentley (R), U.S. Senator Richard Shelby (R), Alabama Department of Commerce Secretary Greg Canfield (R) and other state and local officials and business leaders in meetings with Airbus suppliers who are in London, England this week for the Farnborough International Airshow.
Rep. Bonner said, "From the moment we first received word that Airbus was coming to Mobile, there has been a combined regional effort to reach out to the many aviation suppliers who will play a role in building these planes."
Governor Bentley told Mobile Channel 15, "We'll meet with a lot of people who will be related to our new [Airbus] project in Mobile."
Alabama Department of Commerce Secretary Greg Canfield said on Twitter, "Gov. Bentley & I met with execs from PPG Aerospace Coatings and Transparencies. One of 24 meetings in the past 2 days."
Congressman Bonner said that he joined other state leaders in the meeting with Airbus CEO Fabrice Bregier.  The groups also met "with more than a dozen aircraft industries angling to be selected as Airbus suppliers."
Airbus is the European Aerospace giant that competes directly with The Boeing Company for large passenger and cargo aircraft.  On July 2, 2012, Airbus announced plans to build it's first North American aircraft assembly plant at Mobile's Brookley Field.  The new $600 million factory will assemble Airbus's  new A320 aircraft.  The A320 competes directly with the Boeing 737.  1000 workers will be hired at the new factory.  2,500 construction jobs will be generated by the plant's construction.
Rep. Bonner and Gov. Bentley are seeking some of the thousands of jobs that are predicted to follow Airbus to the United States as suppliers ramp up their own production to service the new Airbus plant.  Rep. Bonner and other Alabama officials are promoting South Alabama as the logical location for these new jobs.
Trump Truck and boat parades this weekend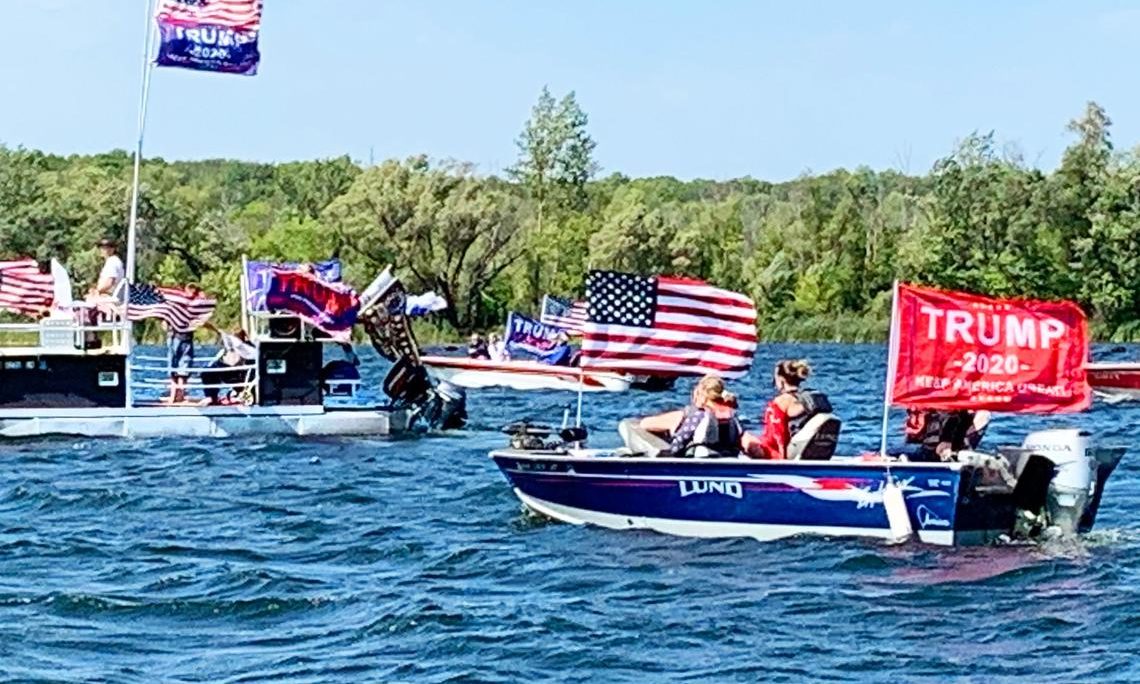 As Election Day draws near, Alabama Republicans are excited about promoting the re-election of Donald J. Trump as President and the election of Tommy Tuberville for U.S. Senate. This weekend two pro-President Trump events are happening in the state. There will be a truck parade from Ashland to Phenix City on Saturday sponsored by the Clay County Republican Party, while there will also be a boat parade on Wilson Lake in the Shoals sponsored by the Colbert County Republican Party on Sunday.
The pickup trucks will assemble at the Ashland Industrial Park in Clay County, 8240 Hwy 9, Ashland. There is a pre-departure rally at 10:00 a.m. central standard time. The trucks will depart at 11:00 a.m. and then proceed on a parade route that will take them into the bitterly contested swing state of Georgia. The Trump Pickup Parade will wind through east Alabama and West Georgia traveling through LaGrange and Columbus before concluding near the Alabama/Georgia line in Phenix City, 332 Woodland Drive, Phenix City at approximately 2:00 p.m. central time. Speakers will begin at 3:00. Trump flags will be on sale at the event.
The Phenix Motorsports Park will be hosting what sponsor hope could possibly the world's largest Pickup Tuck parade in U.S. history that is routing over 50 mile through Georgia in effort to "pickup" President Trump's numbers in GA.
A number dignitaries have been invited to address the Phenix City rally, including Coach Tuberville. Former State Sen. Shadrack McGill, Trump Victory Finance Committee member former State Rep. Perry O. Hooper Jr., and Paul Wellborn, the President and CEO of the largest Family owned Kitchen Cabinet manufacture in the USA are among the featured speakers who have committed to speak at the event.
Entertainment will be provided by: Charity Bowden, an up and coming country music singer who was the runner up on "The Voice". Charity will sing 'I am Proud to be an American' as well as songs from her Voice performances. The McGill Girls will also perform. The three beautiful and talented sisters will be singing patriotic songs in three part harmony. Geoff Carlisle, a professional DJ will be keeping the crowd pumped with music and entertainment.
Following the speakers and the entertainment there will Trump truck-vs- Joe Bidden truck races down the drag strip for the finale.
The Northwest Alabama boat parade will be on Sunday. The boats will gather at 2:00 p.m. near Turtle Point and then the flotilla will parade around the open waters of Wilson Lake til 3_00 p.m.. There will be a contest for best decorated Trump boats.
Trump supporters have held a number of large boat parades across the state to show their support for the re-election of Pres. Trump.
Boat parade sponsors say that this parade will be: pro-American, pro-law enforcement, pro-military.