Texas Governor Rick Perry Says Texas Will Not Expand Medicaid and Will Not Set Up State Run Health Insurance Exchange
By Brandon Moseley
Alabama Political Reporter
While the recent Supreme Court ruling that upheld the constitutionality of the Patient Protection And Affordable Care Act (PPACA) has been widely acclaimed as a victory for President Obama and his controversial takeover of the health care industry, there was one caveat to that ruling.  The Court ruled that Alabama, Florida, Texas, and the other state government plaintiffs can not be forced to participate in the program.  The President's bill would have stripped states that refused to cooperate of federal Medicaid funds for children, expectant mothers, poor families, and indigent elderly.
Texas Governor Rick Perry became the 6th Governor to use that ruling to opt their state out of President Obama's plans.  In a letter to Health and Human Services (HHS) Secretary Kathleen Sebelius, the gun toting Texas Governor wrote:
"In the ObamaCare plan, the federal government sought to force the states to expand their Medicaid programs by * in the words of the Supreme Court – putting a gun to their heads. Now that the "gun to the head" has been removed, please relay this message to the President: I oppose both the expansion of Medicaid as provided in the Patient Protection and Affordable Care Act and the creation of a so-called "state" insurance exchange, because both represent brazen intrusions into the sovereignty of our state.
"I stand proudly with the growing chorus of governors who reject the PPACA power grab. Thank God and our nation's founders that we have the right to do so."
"Neither a "state" exchange nor the expansion of Medicaid under the Orwellian-named PPACA would result in better "patient protection" or in more "affordable care." What they would do is make Texas a mere appendage of the federal government when it comes to health care."
"The PPACA does not truly allow states to create and operate their own exchanges. Instead, it gives the federal government the final say as to which insurance plans can operate in a so-called "state" exchange, what benefits those plans must provide, and what price controls and cost limits will apply. It leaves many questions to be answered later through federal "future rulemaking.""
"In short, it essentially treats the states like subcontractors through which the federal government can control the insurance markets and pursue federal priorities rather than those of the individual states. Through its proposed expansion of Medicaid, the PPACA would simply enlarge a broken system that is already financially unsustainable. Medicaid is a system of inflexible mandates, one-size fits-all requirements, and wasteful, bureaucratic inefficiencies. Expanding it as the PPACA provides would only exacerbate the failure of the current system, and would threaten even Texas with financial ruin."
"I look forward to implementing health care solutions that are right for the people of Texas.  I urge you to support me in that effort. In the meantime, the PPACA's unsound encroachments will find no foothold here."
Texas follows Florida, Wisconsin, South Carolina, Louisiana, and Mississippi in rejecting both the state exchanges and the Medicaid Expansion.  Expanding Medicaid would cost Alabama taxpayers over $500 million a year.  The current Medicaid system is costing the taxpayers $604 million a year.  Alabama voters will go to the polls on September 18th to decide if we should prop up Alabama Medicaid's rising costs by raiding the Alabama Trust Fund of $250 million a year for the next three years.  Alabama Governor Robert Bentley is hopeful that the state will be able to fund the current Medicaid program with new sales taxes collected on internet purchases by then if the controversial diversion of trust fund principal dollars passes in September.  There is no current dedicated long term funding source for either a state of Alabama run insurance exchange or for the massive $5 billion expansion of the Alabama Medicaid program proposed by President Obama.
There is no word yet from Governor Bentley if the state will follow the path of other conservative governors and refuse to implement Obamacare in their states or not.
Print this piece
Pardons and Paroles: Restarting parole hearings "under review" amid COVID-19 crisis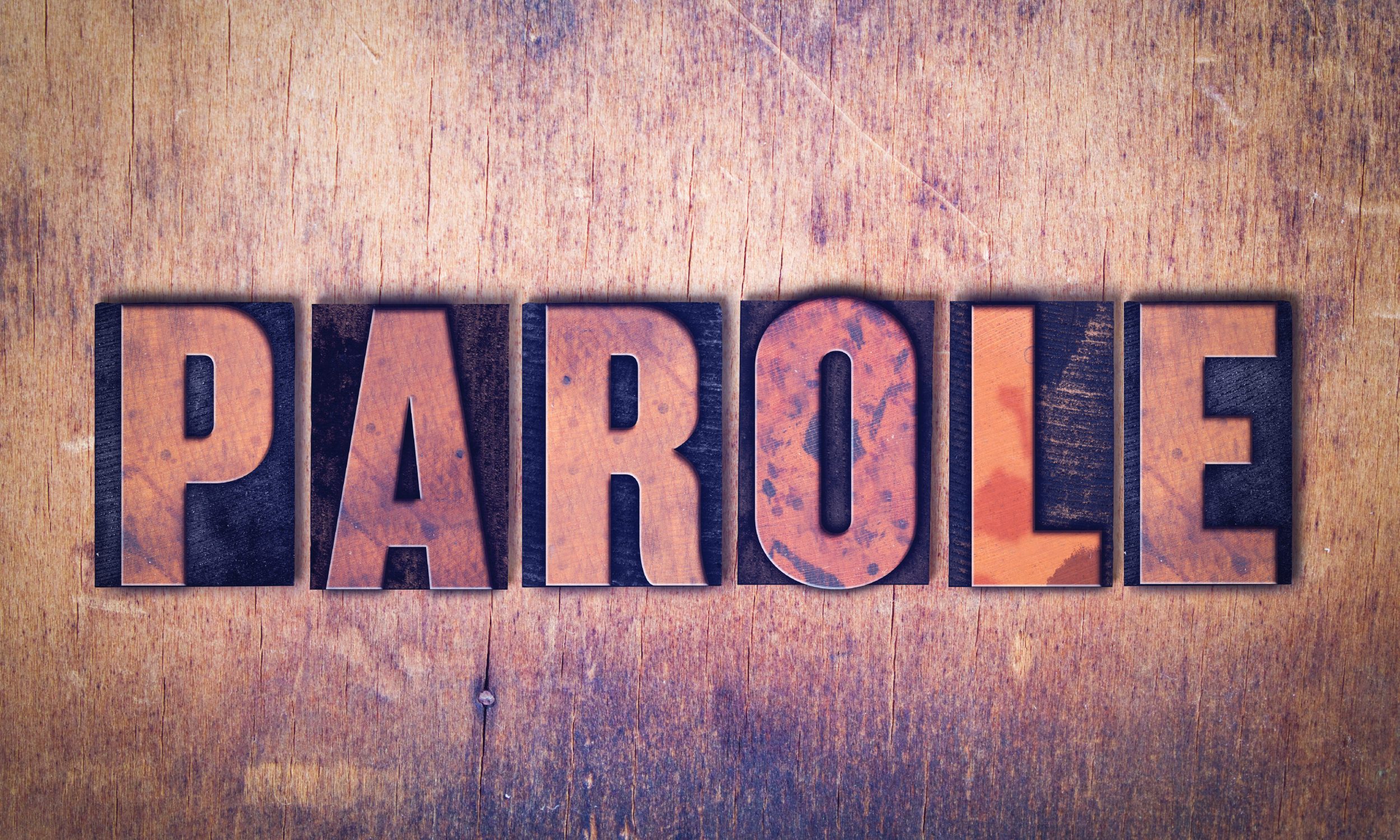 The Alabama Bureau of Pardons and Paroles is reviewing the possibility of restarting parole hearings through virtual means during the COVID-19 crisis, a bureau spokesman said Thursday. 
Terry Abbott, spokesman for the Bureau of Pardons and Paroles, in a message to APR said that both a Wednesday report by the ACLU of Alabama on a decline in parole hearings and the possibility of resuming hearings via teleconferencing are under review. He declined further comment. 
The ACLU of Alabama's Campaign for Smart Justice's report shows that almost 4,000 people were eligible for parole hearings before April 1, 2020, but since November, the bureau has scheduled an average of 173 parole hearings per month, which is "less than half the average number of monthly hearings in FY 2019, and only a third of the average number of hearings held in FY 2018." 
In September 2019, Gov. Kay Ivey appointed former Attorney General Charlie Graddick as executive director of ABPP, and former Jefferson County prosecutor and Assistant Attorney General Leigh Gwathney as chair of the parole board. 
The report notes that Graddick suspended all hearings in September and October, and when hearings resumed in November, the number of persons receiving a hearing declined sharply. 
"Additionally, the current board has denied release in 85 percent of cases considered. Only 133 people were granted parole out of the 866 cases considered in the last five months, a grant rate of just 15 percent," the report states. 
During fiscal year 2019, the board's parole grant rate was 31 percent, and in FY 2018, was 54 percent, according to the report. 
"Unless there is a dramatic increase in the number of parole hearings and parole grants, Alabama's prison population will continue to skyrocket," ACLU's report states. 
Aabama's prisons were at 170 percent capacity in January, according to an Alabama Department of Corrections (ADOC) report. 
As of Tuesday, the last day ADOC had updated testing figures, 30 inmates had been tested, but no inmate was positive for COVID-19. There were seven pending test results for inmates, however. 
Two ADOC employees have tested positive for the virus. An employee at Staton Correctional Facility in Elmore County and at the St. Clair Correctional Facility both tested positive for COVID-19. 
Rep. Chris England, D-Tuscaloosa, in numerous tweets this week has called on the bureau to restart parole hearings by using an order by Ivey that allows board meetings to safely take place during the COVID-19 crisis.  
Ivey's March 18 order allows state government bodies to "establish a quorum, deliberate, and take action- by means of telephone conference, video conference or other similar communications equipment" in light of the COVID-19 pandemic. 
England on Thursday cited an Al.com article that quotes Ivey's press secretary, Gina Maiola, as saying Ivey recognized the importance of keeping Alabama's criminal justice system functioning and included the option of holding virtual meetings in her order. 
"@ALBPP seems that @GovernorKayIvey expected the Board to use the March 18th order to figure out a way to hold hearings and not cancel them. It has become clear that the Bureau's mission is basically not to parole anyone, crisis or not." England said in a Thursday mornring tweet. 
England in one tweet also noted that the Georgia Board of Pardons and Paroles is considering releasing some inmates serving for non-violent crimes to community corrections programs to serve the remainder of their sentences outside of prison, as reported by WTVM. 
England told APR by phone Thursday that it doesn't make sense that when all aspects of the state government are scrambling to address the crisis, a major component isn't acting to help. 
"It would seem that the default position of the bureau has become, in times of challenge or controversy, just to stop holding hearings," England said. 
England also said the bureau should be reviewing and releasing inmates who have serious medical problems, who are much more likely to suffer serious complications or death from COVID-19.  
"If COVID-19 ever invaded our prison system we would basically be giving them a death sentence," England said.
Print this piece