Texas Governor Rick Perry Says Texas Will Not Expand Medicaid and Will Not Set Up State Run Health Insurance Exchange
By Brandon Moseley
Alabama Political Reporter
While the recent Supreme Court ruling that upheld the constitutionality of the Patient Protection And Affordable Care Act (PPACA) has been widely acclaimed as a victory for President Obama and his controversial takeover of the health care industry, there was one caveat to that ruling.  The Court ruled that Alabama, Florida, Texas, and the other state government plaintiffs can not be forced to participate in the program.  The President's bill would have stripped states that refused to cooperate of federal Medicaid funds for children, expectant mothers, poor families, and indigent elderly.
Texas Governor Rick Perry became the 6th Governor to use that ruling to opt their state out of President Obama's plans.  In a letter to Health and Human Services (HHS) Secretary Kathleen Sebelius, the gun toting Texas Governor wrote:
"In the ObamaCare plan, the federal government sought to force the states to expand their Medicaid programs by * in the words of the Supreme Court – putting a gun to their heads. Now that the "gun to the head" has been removed, please relay this message to the President: I oppose both the expansion of Medicaid as provided in the Patient Protection and Affordable Care Act and the creation of a so-called "state" insurance exchange, because both represent brazen intrusions into the sovereignty of our state.
"I stand proudly with the growing chorus of governors who reject the PPACA power grab. Thank God and our nation's founders that we have the right to do so."
"Neither a "state" exchange nor the expansion of Medicaid under the Orwellian-named PPACA would result in better "patient protection" or in more "affordable care." What they would do is make Texas a mere appendage of the federal government when it comes to health care."
"The PPACA does not truly allow states to create and operate their own exchanges. Instead, it gives the federal government the final say as to which insurance plans can operate in a so-called "state" exchange, what benefits those plans must provide, and what price controls and cost limits will apply. It leaves many questions to be answered later through federal "future rulemaking.""
"In short, it essentially treats the states like subcontractors through which the federal government can control the insurance markets and pursue federal priorities rather than those of the individual states. Through its proposed expansion of Medicaid, the PPACA would simply enlarge a broken system that is already financially unsustainable. Medicaid is a system of inflexible mandates, one-size fits-all requirements, and wasteful, bureaucratic inefficiencies. Expanding it as the PPACA provides would only exacerbate the failure of the current system, and would threaten even Texas with financial ruin."
"I look forward to implementing health care solutions that are right for the people of Texas.  I urge you to support me in that effort. In the meantime, the PPACA's unsound encroachments will find no foothold here."
Texas follows Florida, Wisconsin, South Carolina, Louisiana, and Mississippi in rejecting both the state exchanges and the Medicaid Expansion.  Expanding Medicaid would cost Alabama taxpayers over $500 million a year.  The current Medicaid system is costing the taxpayers $604 million a year.  Alabama voters will go to the polls on September 18th to decide if we should prop up Alabama Medicaid's rising costs by raiding the Alabama Trust Fund of $250 million a year for the next three years.  Alabama Governor Robert Bentley is hopeful that the state will be able to fund the current Medicaid program with new sales taxes collected on internet purchases by then if the controversial diversion of trust fund principal dollars passes in September.  There is no current dedicated long term funding source for either a state of Alabama run insurance exchange or for the massive $5 billion expansion of the Alabama Medicaid program proposed by President Obama.
There is no word yet from Governor Bentley if the state will follow the path of other conservative governors and refuse to implement Obamacare in their states or not.
Governor declares state of emergency ahead of Tropical Storm Zeta
Zeta is currently a tropical storm over the Gulf of Mexico, but it is predicted to make landfall as a category one hurricane.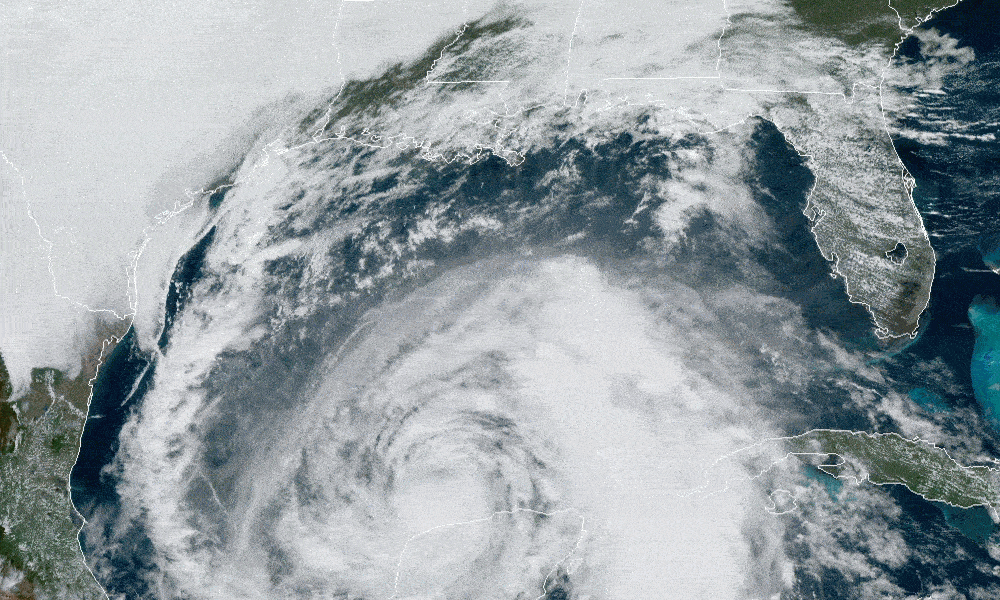 Alabama Gov. Kay Ivey on Tuesday issued a state of emergency as Tropical Storm Zeta approaches the Gulf Coast.
"Ahead of Tropical Storm Zeta's anticipated landfall Wednesday evening as a Category 1 hurricane, I am issuing a state of emergency effective today at 4:00 p.m.," Ivey said. "While this storm is not expected to have an impact as large as storms we've seen move through the Gulf earlier this year, we want to be in the best place possible to respond to anticipated rain, storm surge and mass power outage. I encourage everyone to remain weather aware and tuned in to their trusted news source as this storm could shift direction or change intensity. We continue to track the path of this storm and will stay in touch with the people of Alabama with any updates."
Zeta is currently a tropical storm over the Gulf of Mexico, but it is predicted to make landfall as a category one hurricane. The National Hurricane Center is predicting Zeta to make landfall in Mississippi on Wednesday and then proceed toward Alabama, but these storms can and do move.
A more easterly track could prove devastating to the Alabama Gulf Coast as was the case with Hurricane Sally, which shifted course in September, hitting Alabama, though Zeta is expected to be weaker than Sally at landfall.
The storm surge from the Mississippi-Alabama border to Dauphin Island is forecast to be 5 to 8 feet. Mobile Bay to the Alabama-Florida border is expected to have 3 to 5 feet of storm surge and from the border to Navarre, Florida, could experience 2 to 4 feet of storm surge.
Hurricane force winds are a possibility with this storm. Tropical force winds are expected to be an issue for Southern Mississippi and Alabama well inland. There is expected to be heavy rainfall across the state Wednesday night into Thursday morning.
The Baldwin County Emergency Management Agency announced that sandbags are available inside the county commission office at Robertsdale Central Annex (22251 Palmer Street) until 4:30 p.m. Tuesday and from 8 a.m. until 4:30 p.m. Wednesday or while they last.
Bring any help and shovels you will need. There is a limit of just 25 bags per person. Alabama's coastal counties are currently under a Tropical Storm Warning, a Storm Surge Warning for Mobile County and a High Rip Current and High Surf Warning.
Congressman Bradley Byrne said, "I just finished up briefings from Alabama EMA, FEMA, and the National Hurricane Center regarding #Zeta. We should not take this storm lightly and should start making preparations right away. After sundown Wednesday, I'd encourage everyone in Southwest Alabama to stay home and off the roads until sunrise Thursday. This storm will have impacts as far north as Montgomery, so those in Washington, Clarke, and Monroe counties will see tropical storm force winds and heavy rain. I'd encourage everyone to charge their phones and other necessary electronics. If you have an emergency during the storm, call 911 and do not try to drive."
Coastal Alabama is still in the process of recovering from Hurricane Sally which hit the state on Sept. 15.