Ford Calls Out Bentley on Billion Plan to Downsize State Government
By Brandon Moseley
Alabama Political Reporter
On Monday State Representative Craig Ford (D) from Gadsden said, "You can't cut a billion dollars from the budget without it hurting Alabama's working families. Our schools, law enforcement, and firefighters can't afford any more cuts in their budgets. How are we going to keep and recruit quality teachers, firefighters, or law enforcement officers if we keep cutting their pay and benefits? The Republicans have cut so much from Medicaid that the program may collapse. This would have a devastating affect on hospitals and nursing homes and cut access to healthcare for everyone," said Rep. Ford responding to Gov. Bentley's Announcement that Republicans plan to cut $1 Billion from the state budget.
Alabama Governor Robert Bentley (R) said on Thursday, "The bottom line is this: We made a promise to the voters to right-size Alabama government, and we're living up to that promise.  During challenging financial times, taxpayers re-evaluate their own spending and make adjustments.  State government must do the same.  That's the idea behind enacting these savings.  Through the efforts of my office and the support of our legislative leadership, I'm proud to announce we can achieve a billion dollars in annual savings for the taxpayers of Alabama."
According to notes prepared by the Alabama Department of Finance, Governor Bentley and the Republican legislature have already taken actions which already have or will generate $675 million in current and projected savings.  This number includes savings from: the 2011 Pension Reform Measures which save taxpayers $181.5 million a year; the 2012 Pension Reform Measures which will save the people of Alabama $164.1 million a year; right-sizing the state workforce which saved the state $181.3 million annually; SEIB/PEEHIP reform which generated $61.3 million a year in savings; repealing the costly DROP program which saved $58.5 million a year; cutting the money spent defending indigent felons saved $19.4 million a year; and various bond refinancings which will save almost $93 million over the life of the bonds.  The Republicans estimate that they have already saved the state $674.4 million and have announced that they plan to carve another $325.6 million out of future state budgets.
Alabama Speaker of the House (R) from Auburn said, "It is our constant duty to ensure state government is operating as efficiently as possible and that taxpayers are getting their money's worth.  We must examine every dime of state spending, set priorities and, like every Alabama business and family, make the government live within its means.  I wish our mindset was shared by Washington.  We're tightening our belts while President Obama and tax-and-spend liberals have piled on trillions in debt.  Alabamians can be proud of the conservative state leaders they've elected and the fiscally responsible course we are charting for this state."
Republican Party Chairman Bill Armistead said, "One billion dollars is a very aggressive goal. But Governor Bentley further revealed that due to their efforts to trim budgets and cut spending over the past year and a half, they have already implemented cost cutting measures that saved $674 million. That means they are already over 60% of their way to the goal! That is impressive and Governor Bentley and our Republican legislators are to be commended for their commitment to efficiency and right-sizing government."
Rep. Ford remains unconvinced, "If you are born with money, then maybe you won't feel the pain of these cuts. But most people have to work for a living, and cutting funding for our schools, fire protection, law enforcement, and Medicaid will only put our safety, health and economic future in peril. We have cut the state budgets to the bone. Any more cuts would be dangerous and irresponsible."
Representative Ford is the Democratic Party Minority Leader of the Alabama State House of Representatives.
Inmate assault injures two St. Clair prison correctional officers
The assaults happened at approximately 7:30 p.m. and both officers were taken to a local hospital and treated for those non-life-threatening injuries.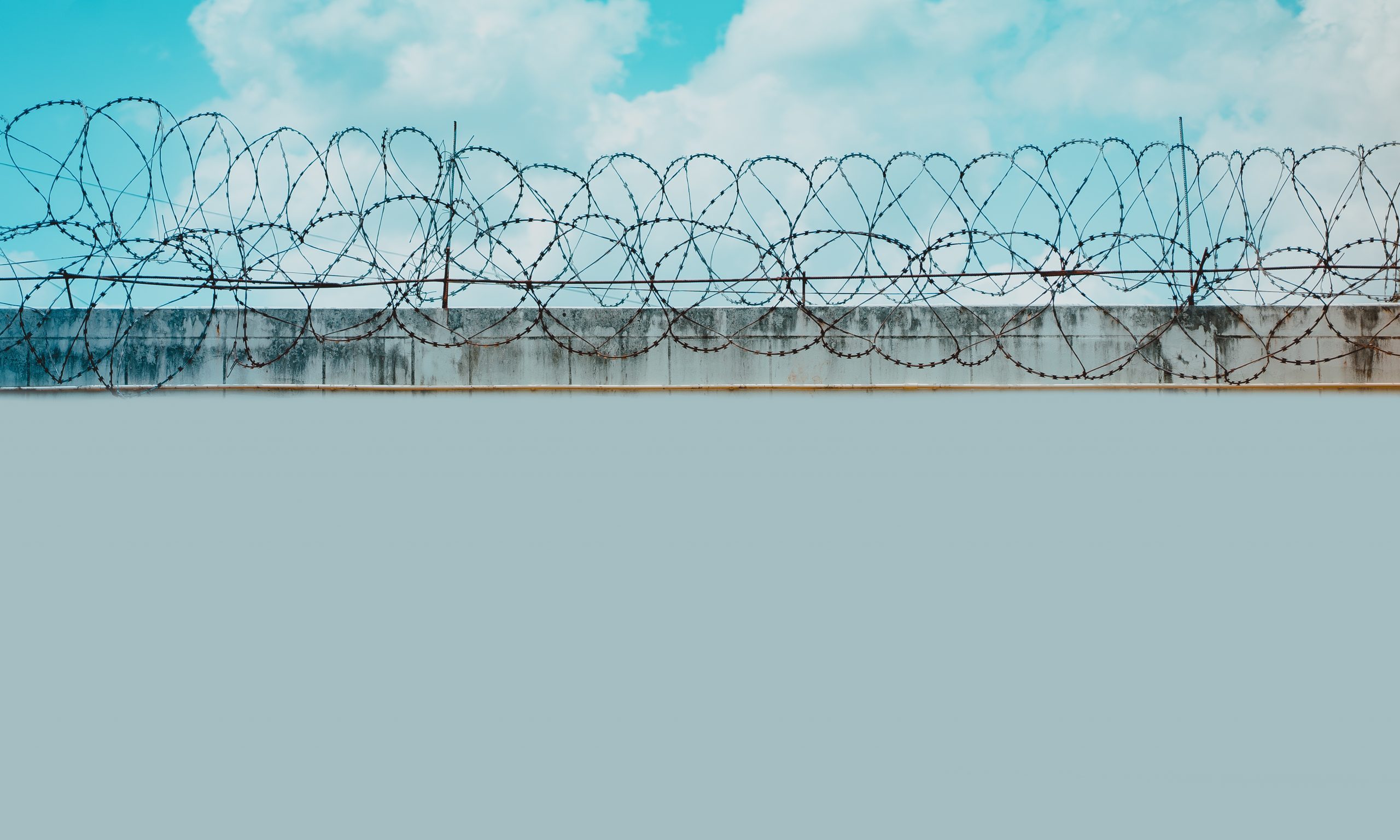 Two correctional officers at St. Clair Correctional Facility were injured in an inmate-on-officer assault on Monday, the Alabama Department of Corrections confirmed to APR.
Among the two officers who sustained non-life-threatening injuries was a basic correctional officer (BCO), a position created in May 2019, who are not Alabama Peace Officers Standards and Training Commission (APOST) certified and who have some limitations on working directly with inmates without correctional officers present.
The other officer injured was a full correctional officer, Alabama Department of Corrections spokeswoman Samantha Rose told APR in a message Friday. The assaults happened at approximately 7:30 p.m. and both officers were taken to a local hospital and treated for those non-life-threatening injuries and subsequently released, according to Rose.
"The ADOC condemns all violence in its facilities, and the actions taken by the inmate against ADOC staff are being thoroughly investigated," Rose said. "As the investigation into this incident is ongoing, we cannot provide additional detail at this time. More information will be available upon the conclusion of our investigation."
The ADOC created the new basic correctional officer position to bolster the state's woefully understaffed prisons. The creation of the position was also at the suggestion of experts ordered by a federal court to study the department's staffing problems, ADOC attorneys wrote to the court in a filing in 2019.
The ongoing lawsuit is over the state's handling of mental health in prisons.
The Southern Poverty Law Center and the Alabama Disability Advocacy Program filed the 2014 suit arguing the state was indifferent to the health of inmates dying by suicide in greater and greater numbers.
Attorneys for the plaintiffs in June argued that ADOC was far behind on the court-ordered hiring new additional officers. It has been more than two years since U.S. District Judge Myron Thompson ordered the Alabama Department of Corrections to hire an additional 2,000 correctional officers by 2022.
U.S. District Judge Myron Thompson in a previous opinion wrote that prison understaffing "has been a persistent, systemic problem that leaves many ADOC facilities incredibly dangerous and out of control."
"Taken together, ADOC's low correctional-staffing level, in the context of its severely overcrowded prisons, creates a substantial risk of serious harm to mentally ill prisoners, including continued pain and suffering, decompensation, self-injury, and suicide," Thompson's previous opinion continued.
The SPLC in court filings late last year expressed concern over the use of basic correctional officers in Alabama's overcrowded and understaffed prisons. ADOC attorneys have argued to the court, however, that BCO's are adequately trained to do their jobs and are needed for the department to hire the necessary number of officers per the court's timeline.
In a court filing on Thursday, attorneys for the plaintiffs asked the court not to again delay site visits to Alabama prisons by two experts who are tasked by the court to determine which positions should be filled by correctional officers and which by BCO's and which by another new position, called cubical correctional officers, who are to have no direct interaction with inmates.
Those visits were to begin in May, but both parties in the suit agree to wait due to the COVID-19 pandemic and the threat it posed to the experts, who are particularly vulnerable to the disease due to "age and other factors," according to court records.
Both parties again agreed to postpone those visits in June for those same reasons, those records show. ADOC seeks a third extension but attorneys for the plaintiffs argue that the experts can visit the prisons while keeping themselves, prison staff and inmates safe from harm of COVID-19 and that thousands of employees and contractors enter Alabama prisons daily.
The plaintiff's attorneys argue in the court filing that the expert guidance is needed because ADOC wishes to use BCO's and cubical correctional officers to comply with the court-ordered hiring of additional staff by Feb. 20, 2022.
"Ensuring adequate staffing is of upmost importance to address the constitutional violations underlying mental health care within ADOC," the plaintiffs' attorneys wrote to the court Thursday.
ADOC in May was employing 494 BCO's, a 57 percent increase in the number of BCO's employed in Oct. 2019, according to ADOC's staffing numbers. The number of correctional officers working in Alabama prisons fell by two percent during that time, dropping from 1,319 to 1,287.