Rep. Thomas Jackson Accuses Bentley of "Pushing Aside" Democrats and African Americans
By Brandon Moseley
Alabama Political Reporter
Alabama State House of Representatives member Thomas Jackson (D) from Thomasville released a written statement following revelations of a secret Monday meeting between Governor Robert Bentley (R) and leaders of the state legislature about proposed plans to implement a state Healthcare Exchange in Alabama.   The state healthcare exchanges are authorized under President Obama's controversial Patient Protection and Affordable Care Act (better known as Obamacare).
Rep. Jackson said, "Running government from secret places is not democracy. It is hypocritical for the governor to be planning these exchanges in secret while telling the public that he is waiting until after the election to set them up. It is also hypocritical that he would have these meetings and not invite any Democrats or African Americans to participate.  He has no problem asking us to help him pass his constitutional amendment on September 18th, but he doesn't want to include us in the discussions about the healthcare exchanges. We are being pushed aside, and it is very hypocritical."
Representative Jackson said, "We have to bring everybody to the table if we are going to move forward. The Republicans need to cross the aisle and work with Democrats if they want to move forward with the healthcare exchange. And they need to cut out this hypocritical rhetoric and stop saying they are opposed to Obamacare while they are working in secret to implement it."
Governor Bentley is a Republican.  The Republicans control both the Alabama House of Representatives and the Alabama Senate and (if united) can ram any agenda through the legislature without any Democrat votes.
Senators Sessions (R) and Shelby (R) are among a group of 12 U.S. Senators and 61 Congressmen who signed a letter encouraging the nation's Governors to reject all calls to establish healthcare insurance exchanges.  The group of conservative lawmakers wrote, "We encourage you to oppose any creation of a state health care exchange mandated under the President's discredited health care law.  These expensive, complex, and intrusive exchanges impose a threat to the financial stability of our already-fragile state economies with no certainty of a limit to total enrollment numbers."
If the state of Alabama does not set up a healthcare exchange to help uninsured citizens find health insurance the federal government will set one up for Alabama and it will not cost the state of Alabama anything to create or operate.  Advocates of a state healthcare exchange argue that the state of Alabama can set up a better healthcare exchange plan than the federal government can.  Critics say that is doubtful since the state of Alabama would still have to comply with all of the numerous federal rules and regulations set up by President Obama and Washington bureaucrats.
Governor Robert Bentley has said that he will wait until after the presidential election on November 6th to make a decision on establishing a state healthcare exchange of not.  Gov. Bentley also has not yet made a decision whether on whether or not to expand Alabama Medicaid.  At least 8 other Governors have announced that they will not set up a state healthcare exchange and they will not expand their Medicaid programs.
Rep. Thomas Jackson is an Associate Pastor for the Church of God in Christ.  He has represented Alabama House District 68 since 1994.
Governor declares state of emergency ahead of Tropical Storm Zeta
Zeta is currently a tropical storm over the Gulf of Mexico, but it is predicted to make landfall as a category one hurricane.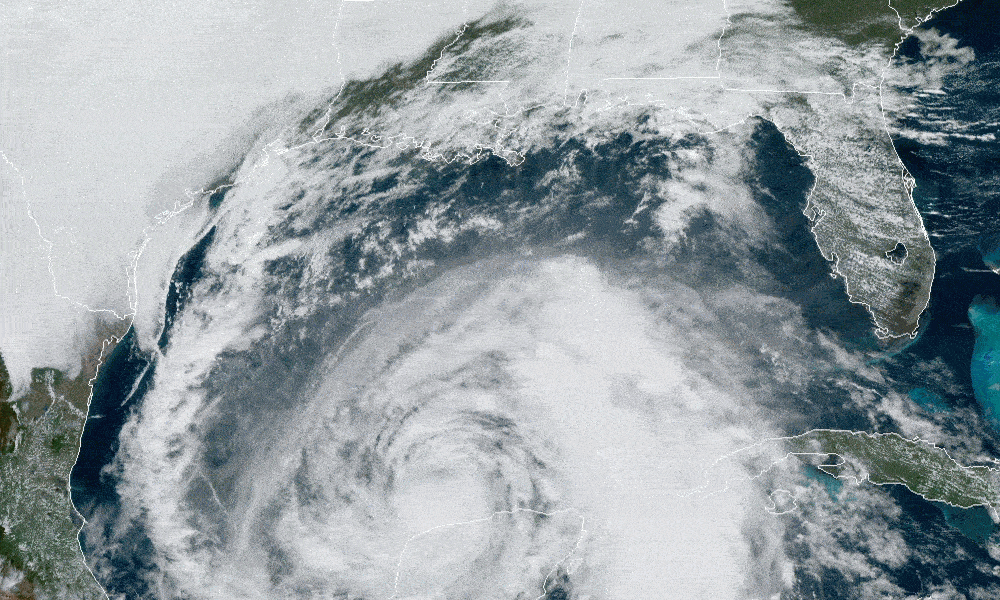 Alabama Gov. Kay Ivey on Tuesday issued a state of emergency as Tropical Storm Zeta approaches the Gulf Coast.
"Ahead of Tropical Storm Zeta's anticipated landfall Wednesday evening as a Category 1 hurricane, I am issuing a state of emergency effective today at 4:00 p.m.," Ivey said. "While this storm is not expected to have an impact as large as storms we've seen move through the Gulf earlier this year, we want to be in the best place possible to respond to anticipated rain, storm surge and mass power outage. I encourage everyone to remain weather aware and tuned in to their trusted news source as this storm could shift direction or change intensity. We continue to track the path of this storm and will stay in touch with the people of Alabama with any updates."
Zeta is currently a tropical storm over the Gulf of Mexico, but it is predicted to make landfall as a category one hurricane. The National Hurricane Center is predicting Zeta to make landfall in Mississippi on Wednesday and then proceed toward Alabama, but these storms can and do move.
A more easterly track could prove devastating to the Alabama Gulf Coast as was the case with Hurricane Sally, which shifted course in September, hitting Alabama, though Zeta is expected to be weaker than Sally at landfall.
The storm surge from the Mississippi-Alabama border to Dauphin Island is forecast to be 5 to 8 feet. Mobile Bay to the Alabama-Florida border is expected to have 3 to 5 feet of storm surge and from the border to Navarre, Florida, could experience 2 to 4 feet of storm surge.
Hurricane force winds are a possibility with this storm. Tropical force winds are expected to be an issue for Southern Mississippi and Alabama well inland. There is expected to be heavy rainfall across the state Wednesday night into Thursday morning.
The Baldwin County Emergency Management Agency announced that sandbags are available inside the county commission office at Robertsdale Central Annex (22251 Palmer Street) until 4:30 p.m. Tuesday and from 8 a.m. until 4:30 p.m. Wednesday or while they last.
Bring any help and shovels you will need. There is a limit of just 25 bags per person. Alabama's coastal counties are currently under a Tropical Storm Warning, a Storm Surge Warning for Mobile County and a High Rip Current and High Surf Warning.
Congressman Bradley Byrne said, "I just finished up briefings from Alabama EMA, FEMA, and the National Hurricane Center regarding #Zeta. We should not take this storm lightly and should start making preparations right away. After sundown Wednesday, I'd encourage everyone in Southwest Alabama to stay home and off the roads until sunrise Thursday. This storm will have impacts as far north as Montgomery, so those in Washington, Clarke, and Monroe counties will see tropical storm force winds and heavy rain. I'd encourage everyone to charge their phones and other necessary electronics. If you have an emergency during the storm, call 911 and do not try to drive."
Coastal Alabama is still in the process of recovering from Hurricane Sally which hit the state on Sept. 15.