Sessions Critical of President's Campaign Ads on the Budget
By Brandon Moseley
Alabama Political Reporter
U.S. Sen. Jeff Sessions (R) from Alabama issued a written statement critical of recent statements by President Barack H. Obama about the budget following release of President Obama's mid-year budget update.  Senator Sessions is the Ranking Republican Member of the Senate Budget Committee.
Sen. Sessions said, "President Obama is currently running a campaign ad saying he has a plan to 'pay down the debt in a balanced way.' He has made this claim in public remarks as well. But his updated budget—submitted two weeks after the legal deadline—reveals just how dramatically false this claim is. These ads ought to be pulled down."
Senator Sessions written statement said that President Obama's updated budget proposed a $10.6 trillion increase in gross debt through 2022, with debt remaining permanently above 100 percent of the total Gross Domestic Product (GDP).  Sen. Sessions said, "The picture in the out-years looks even bleaker. No change is proposed to our dangerously unsustainable debt course."
Sen. Sessions continued, "The President's claim his tax hikes are for deficit reduction is shown to be false as well. His budget proposes to spend $46.2 trillion over ten years—an increase of nearly one-and-half trillion dollars above the current law baseline and a 57 percent increase above today's spending levels. The President's $1.8 trillion tax increase is not used to reduce the deficit but to fund this massive increase above what we are currently planning to spend."
Sen. Sessions said, "Meanwhile, the President's party in the Senate has refused to even produce a budget plan at all for three straight years.  America can have robust economic growth—and avert a catastrophic debt crisis—but it requires a credible fiscal plan and the leadership necessary to achieve it."
President Obama has been campaigning on the message, "I believe the only way to build an economy to last is to strengthen the middle class, asking the wealthy to pay a little more to pay down the national debt in a balanced way."
If the tax increase that President Obama is asking for on the entrepreneurs and small business owners in the country does pass, according to the White House's own projections it won't pay down any of the national debt.  Currently the U.S. owes $15.9 trillion.  The budget deficit is $1.3 trillion.  According to the President's own numbers raising taxes on the job creators will not even balance the budget….in fact if the government double ALL personal income tax collections the debt would still be increasing by almost $200 billion a year.  The President's election year tax increase on Americans making $250,000 or more a year would do little for the deficit and would do nothing to pay down the debt.
Governor declares state of emergency ahead of Tropical Storm Zeta
Zeta is currently a tropical storm over the Gulf of Mexico, but it is predicted to make landfall as a category one hurricane.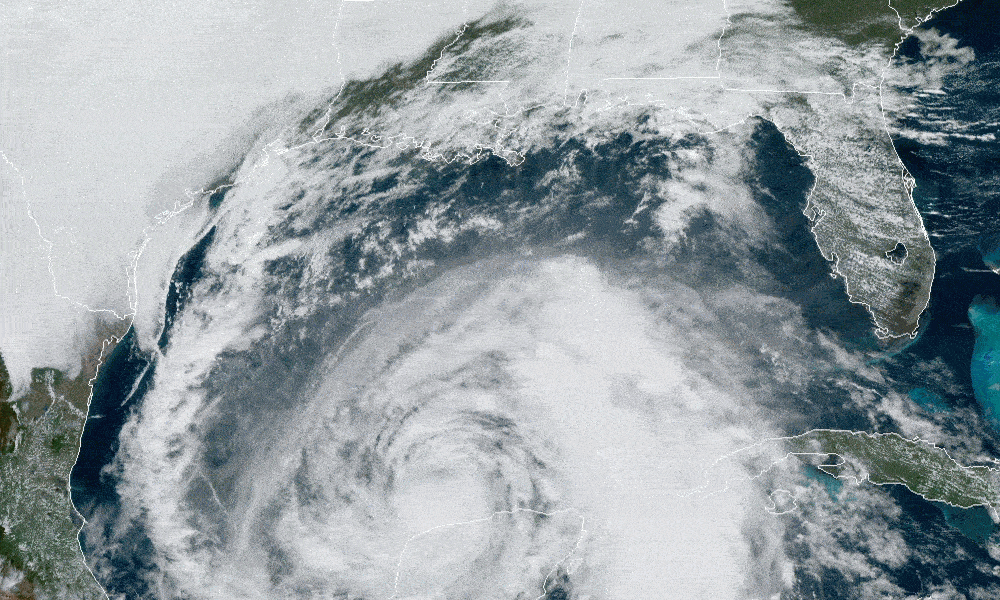 Alabama Gov. Kay Ivey on Tuesday issued a state of emergency as Tropical Storm Zeta approaches the Gulf Coast.
"Ahead of Tropical Storm Zeta's anticipated landfall Wednesday evening as a Category 1 hurricane, I am issuing a state of emergency effective today at 4:00 p.m.," Ivey said. "While this storm is not expected to have an impact as large as storms we've seen move through the Gulf earlier this year, we want to be in the best place possible to respond to anticipated rain, storm surge and mass power outage. I encourage everyone to remain weather aware and tuned in to their trusted news source as this storm could shift direction or change intensity. We continue to track the path of this storm and will stay in touch with the people of Alabama with any updates."
Zeta is currently a tropical storm over the Gulf of Mexico, but it is predicted to make landfall as a category one hurricane. The National Hurricane Center is predicting Zeta to make landfall in Mississippi on Wednesday and then proceed toward Alabama, but these storms can and do move.
A more easterly track could prove devastating to the Alabama Gulf Coast as was the case with Hurricane Sally, which shifted course in September, hitting Alabama, though Zeta is expected to be weaker than Sally at landfall.
The storm surge from the Mississippi-Alabama border to Dauphin Island is forecast to be 5 to 8 feet. Mobile Bay to the Alabama-Florida border is expected to have 3 to 5 feet of storm surge and from the border to Navarre, Florida, could experience 2 to 4 feet of storm surge.
Hurricane force winds are a possibility with this storm. Tropical force winds are expected to be an issue for Southern Mississippi and Alabama well inland. There is expected to be heavy rainfall across the state Wednesday night into Thursday morning.
The Baldwin County Emergency Management Agency announced that sandbags are available inside the county commission office at Robertsdale Central Annex (22251 Palmer Street) until 4:30 p.m. Tuesday and from 8 a.m. until 4:30 p.m. Wednesday or while they last.
Bring any help and shovels you will need. There is a limit of just 25 bags per person. Alabama's coastal counties are currently under a Tropical Storm Warning, a Storm Surge Warning for Mobile County and a High Rip Current and High Surf Warning.
Congressman Bradley Byrne said, "I just finished up briefings from Alabama EMA, FEMA, and the National Hurricane Center regarding #Zeta. We should not take this storm lightly and should start making preparations right away. After sundown Wednesday, I'd encourage everyone in Southwest Alabama to stay home and off the roads until sunrise Thursday. This storm will have impacts as far north as Montgomery, so those in Washington, Clarke, and Monroe counties will see tropical storm force winds and heavy rain. I'd encourage everyone to charge their phones and other necessary electronics. If you have an emergency during the storm, call 911 and do not try to drive."
Coastal Alabama is still in the process of recovering from Hurricane Sally which hit the state on Sept. 15.