Today is Chick-Fil-A Appreciation Day
By Brandon Moseley
Alabama Political Reporter
Conservative groups throughout the country have called on their supporters to purchase meals today at embattled chicken sandwich chain Chick-fil-A.  The fast food company has come under fire because one of its executives dared to express non-politically correct views about gay marriage.  After homosexual militants called on a boycott of the restaurant and the liberal Mayors of Chicago and Boston said they wouldn't allow the company to do business in their towns former Arkansas Governor Mike Huckabee (R) responded by declaring August 1, "Chick-fil-A Appreciation Day."
Gov. Huckabee wrote on Facebook, "I have been incensed at the vitriolic assaults on the Chick Fil-A company because the CEO, Dan Cathy, made comments recently in which he affirmed his view that the Biblical view of marriage should be upheld. The Cathy family, led by Chick Fil-A founder Truett Cathy, are a wonderful Christian family who are committed to operating the company with Biblical principles and whose story is the true American success story. Starting at age 46 Truett Cathy built Chick Fil-A into a $4 billion a year enterprise with …over 1600 stores. At 91, he is still active in the company, but his son Dan runs it day to day as CEO.  It's a great American story that is being smeared by vicious hate speech and intolerant bigotry from the left."
Gov. Huckabee said, "I ask you to join me in speaking out on Wednesday, August 1 "Chick Fil-A Appreciation Day." No one is being asked to make signs, speeches, or openly demonstrate. The goal is simple: Let's affirm a business that operates on Christian principles and whose executives are willing to take a stand for the Godly values we espouse by simply showing up and eating at Chick Fil-A on Wednesday, August 1."
Alabama conservatives on the whole seem to be supporting this message.
Senator Arthur Orr (R) told his Facebook friends, "Don't forget to visit your local Chick Filet franchise tomorrow and show a little support for free speech."
Former Alabama Chief Justice Roy Moore said in a written statement that, "Marriage between one man and one woman is an institution ordained by God and is the foundation of the family, upon which the future of our nation rests.  Like the great majority of the country, Alabama has recognized in its law that marriage, to be valid, can only occur between one man and one woman."
Chief Justice Moore said, "At a time when moral values are under attack by a philosophy which contradicts everything upon which our Country began, it is encouraging to see Chick-fil-A boldly stand for truth and virtue in our society."
Alabama Speaker of the House Mike Hubbard (R) from Auburn said, "Treated my staff to breakfast from Chick-fil-a this morning to support free speech and family values. Also, chicken biscuits are delicious," and posted pictures of he and his staff all eating Chick-fil-A sandwiches.  Speaker Hubbard will be on CNN today expressing his support for Chick-fil-A.
Republican Party Communications Director Shana Kluck defended the character of the Cathy family. "All those entrepreneurs they've empowered to start franchises, creating jobs and generating taxes for the community. All those children they've helped at their summer camps. All those scholarships they've provided to college students. All those safe homes provided to parentless children. All those marriages saved and strengthened at their retreats. All those people they've helped in third world nations."
Prominent North Carolina evangelist Billy Graham said, "I want to express my support for my good friends Truett Cathy and his son Dan Cathy, and for their strong stand for the Christian faith. I've known their family for many years and have watched them grow Chick-fil-A into one of the best businesses in America while never compromising their values. Chick-fil-A serves each of its customers with excellence, and treats everyone like a neighbor. It's easy to see why Chick-fil-A has become so popular across America.  Each generation faces different issues and challenges, but our standard must always be measured by God's word. I appreciate the Cathy family's public support for God's definition of marriage.  I also appreciate Governor Mike Huckabee's leadership and for encouraging Americans to support Chick-fil-A on August 1. As the son of a dairy farmer who milked many a cow, I plan to "Eat Mor Chikin" and show my support by visiting Chick-fil-A next Wednesday."
Alabama's hospitalized COVID-19 patients Sunday at highest number since Sept. 2.
It's a trend that has public health officials and hospital staff concerned that the state may be headed for another surge.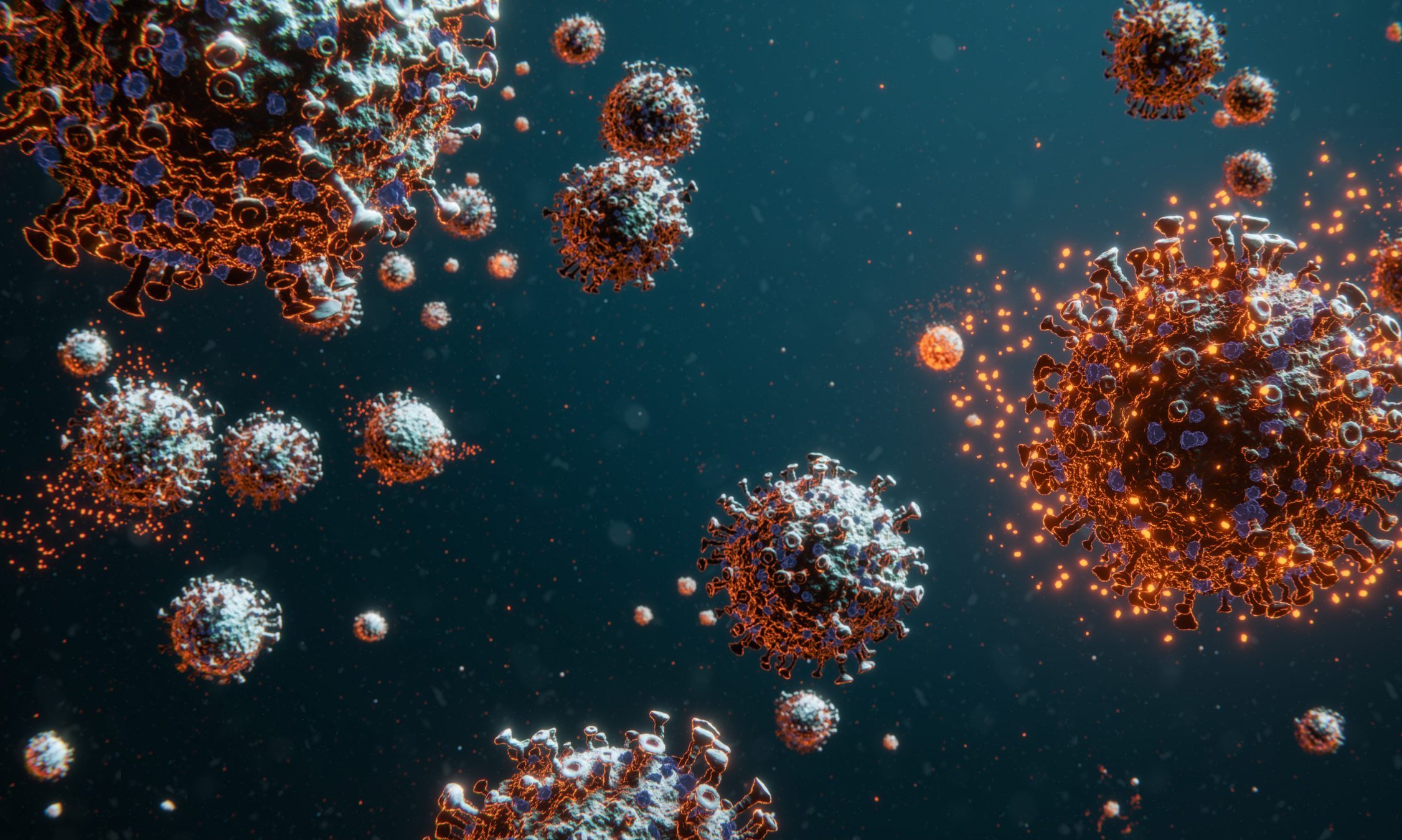 Alabama hospitals on Sunday were caring for 920 COVID-19 inpatients, the highest number of patients since Sept. 2 and a 23 percent increase from a month ago. 
It's a trend that has public health officials and hospital staff concerned that the state may be headed for another  surge just as the regular flu season begins to fill up hospital beds. 
Alabama state health officer Dr. Scott Harris by phone Friday called the rising new cases and hospitalizations "worrisome."
Alabama's seven-day average of daily hospitalized COVID-19 patients was 864 on Sunday, the highest it's been since Sept. 8. State hospitals saw a peak of COVID-19 inpatients on Aug. 6, when 1,613 patients were being cared for. 
The state added 1,079 new confirmed and probable cases on Sunday, and Alabama's 14-day average of new daily cases hit 1,358 Sunday, the highest it's been since Aug. 13. Two "data dumps" to the Alabama Department of Public Health of older confirmed cases Thursday and Friday elevated the daily counts on those days, but after weeks of daily cases hovering around 700 and 800, the state now regularly sees more than 1,000 cases a day. 
The older test results skew the state's percent positivity, but Alabama's 14-day average of percent positivity on Sunday was 20 percent. Just prior to the addition of those older cases, the 14-day average was 15 percent. Public health officials say it should be at or below five percent or cases are going undetected.
As cases continue to rise, the number of tests being performed statewide continue to decline, which is increasing Alabama's percent positivity rate. The 14-day average of daily tests was 6,619 on Sunday — a 5 percent decrease from two weeks ago. 
There have been 2,866 confirmed and probable COVID-19 deaths statewide. The state's 14-day average of daily confirmed deaths was 14 on Sunday, up from 12 two weeks ago. 
The United States on Saturday recorded its second highest day of new cases since the start of the pandemic, with 83,718 new cases, according to Johns Hopkins University. Saturday's peak was just 39 cases fewer than the country's all-time daily high, set on Friday. As of Sunday, 225,061 people have died from COVID-19 in the U.S.