Clarification wanted on murky law surrounding bribes and campaign contributions
By Bill Britt
Alabama Political Reporter
MONTGOMERY—U.S. District Judge Myron Thompson who presided over Alabama's two gambling corruption trials issued an opinion saying that even though the trials ended with total acquittals for the eight defendants, he wanted to "highlight a murky field of federal law."
He wrote that there is "considerable confusion" about how federal corruption laws apply to campaign contributions, saying a precise definition of bribery would help. Thompson expressed a wish that the US Supreme Court would offer some clarity on political corruption and bribery.
Judge Thompson is not the only one wishing the SCOTUS would shed some light on what constitutes a political bribery.
Former Alabama Governor Don Siegelman, who will began serving 78 months in prison for accepting a political contribution that was later found to be a bribe would certainly welcome some clarification.
Unfortunately for Siegelman and politicians everywhere the SCOTUS has taken a pass for now.
In Thompson's opinion he said that in one case, the U.S. Supreme Court said the contribution must be "made in return for an explicit promise or undertaking" to be considered a bribe. But he noted that the court did not explain what those terms include.
He also said the Eleventh U.S. Circuit Court of Appeals tried to clarify the issue in former Gov. Don Siegelman's bribery case involving contributions to his lottery campaign saying "explicit" does not mean that the promise has to be in writing or that it must be overheard by a third party.
Eleventh U.S. Circuit Court of Appeals has come under considerable criticism for a ruling that left confusion on the issues, "explicit," "express," and everything in between.
In Thompson's opinion he was referring to the Eleventh Circuit's analysis in Siegelman case which focuses on the difference between "explicit" and "express."
The Eleventh Circuit used two supreme court cases, McCormick and Evans, in their decision in Siegelman.
McCormick v. United States, 500 U.S. 257 (1991) the Supreme Court held that the Hobbs Act (18 U.S.C. § 1951) did not apply to a series of campaign contributions that were made with a general intent to curry favor with a state senator and to thank him for his support. Noting that campaign contributions are a necessary part of the American political process, the Court held that when an allegedly corrupt payment represents a bona fide campaign contribution, the prosecution must prove the existence of a quid pro quo. This principle was thereafter affirmed shortly thereafter in Evans v. United States, 504 U.S. 255 (1992).
According to Joel M. Androphy and Lawrence D. Finder, in Crimes and Campaign Contributions
McCormick, which clarified the law on quid pro quo, some believed it, "left unresolved whether the public official had to engage in an affirmative act of inducement, such as a demand to fall within the "under color official right" language of the Hobbs Act. In Evans v. United States,14 the Supreme Court answered that question in negative.
Supreme Court held "that the Government need only show that a public official has obtained a payment to which he was not entitled, knowing that the payment was made in return for official acts." The corrupt public official does not have to take an affirmative step to induce the offering of the benefit, because passive acceptance of a benefit is sufficient to form the basis of the extortion if the official knows that he is being offered the payment in exchange for a specific requested exercise of his official power. As for the quid pro quo requirement of McCormick, "the offense is completed at the time when the public official receives a payment in return for his agreement to perform specific official acts; fulfillment of the quid pro quo is not an element of the offense.'"
Ilissa B. Gold in a examination of the Siegelman cases explains that, "While the proper relationship between McCormick and Evans for the campaign contribution context is not entirely clear, the Eleventh Circuit's reasoning in Siegelman seems highly questionable. The Eleventh Circuit inserted its own language into Evans with the Siegelman decision, forcing a false reconciliation between McCormick and Evans. The court both reads too far into the connection between McCormick and Evans for campaign contribution cases and places too much emphasis on the difference between ―explicit and ―express for determining how to define the McCormick standard."
The The Eleventh Circuit found that, "The quid pro quo need only be explicit, not express, and an explicit agreement ―may be implied from [the official's] words and actions."
The court said that "even if there was no direct evidence of an explicit agreement, the court found that the jury could still infer an agreement for a specific action in return for a campaign donation."
Gold says, "The Eleventh Circuit thus became the only circuit since the early 1990s to find that McCormick and Evans do not establish separate standards."
On appeal, Siegelman argued that under McCormick the government was required to prove the existence of an explicit quid pro quo between himself and the contributor for a campaign contribution case.
As a circuit court judge, Sonia Sotomayor (now, Supreme Court Justice) held that to establish bribery involving political contributions requires proof of an "explicit" quid pro quo, meaning "an express promise."
However other courts have held a far less rigorous standard saying that "explicit quid pro quo" can mean only a "state of mind inferred from perhaps suspicious circumstances."
Some worry that these broad interpretations could leave an open door for overzealous prosecution by political adversaries, as alleged by Siegelman.
Bribery is defined by "Black's Law Dictionary" as the offering, giving, receiving, or soliciting of any item of value to influence the actions of an official or other person in charge of a public or legal duty.
Thompson wishes that the SCOTUS would better define bribery should be of interest to all who hold political office.
There various renderings of what constitutes a bribe and what is a campaign contribution, should send a chill through the political establishment, because there seems to be an area where one man's bribe is another man's campaign contribution.
Alabama's COVID-19 hospitalizations, cases continue rise
Average daily hospitalizations continue an ongoing increase as cases nationwide surge.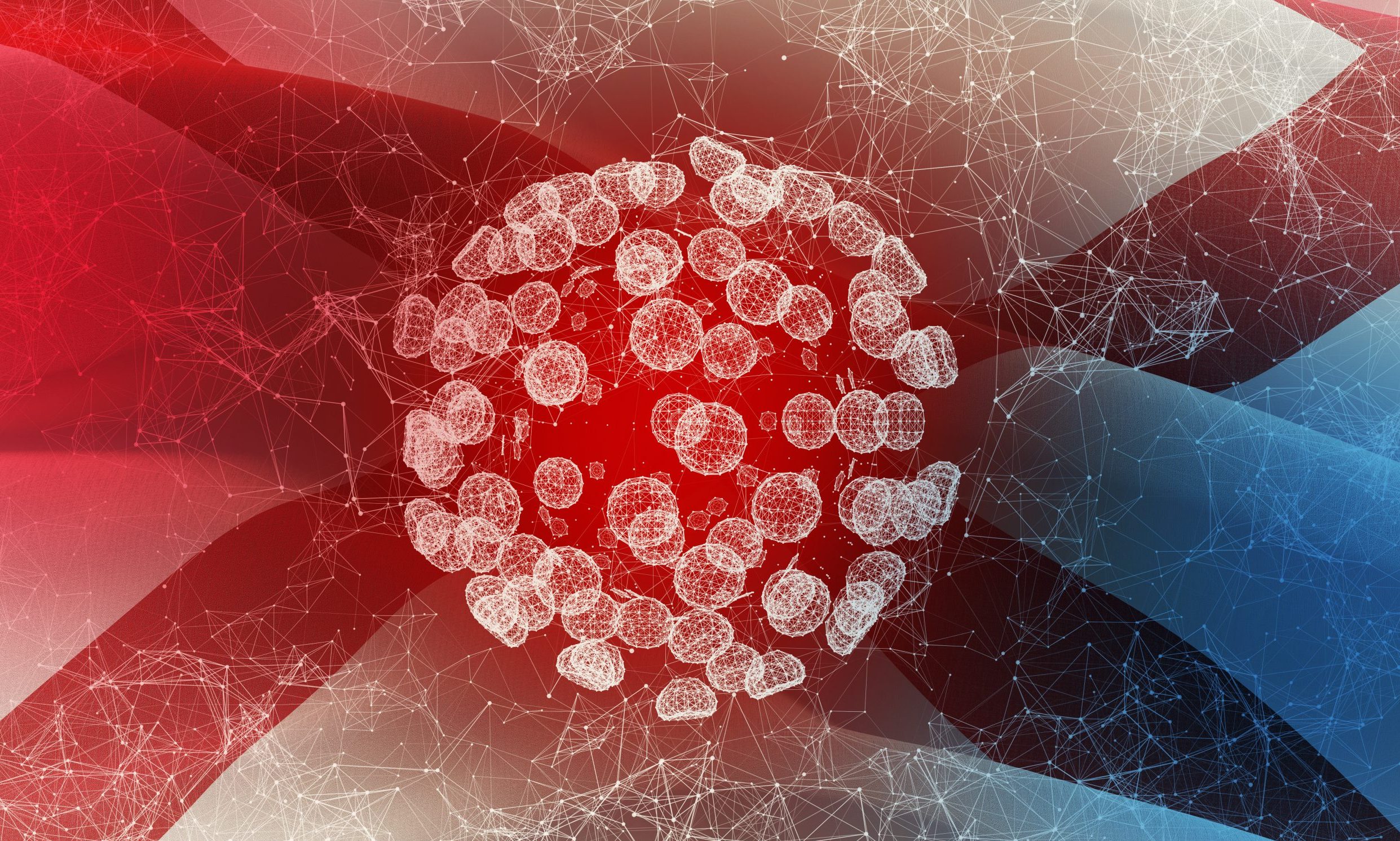 The number of COVID-19 patients hospitalized in Alabama hit 863 on Wednesday, the highest daily count since Sept 4, as average daily hospitalizations continue a steady increase and cases nationwide surge.

UAB Hospital in Birmingham on Wednesday was caring for 72 COVID-19 inpatients — the highest number the hospital has cared for since Aug. 21. 
In the last two weeks, Alabama has reported an increase of 15,089 new COVID-19 cases, according to the Alabama Department of Public Health and APR's calculations.
That number is the largest increase over a 14-day period since the two weeks ending Sept. 9. On average, the state has reported 1,078 new cases per day over the last two weeks, the highest 14-day average since Sept. 9.
The state reported 1,390 new confirmed and probable cases Thursday. Over the last week, the state has reported 7,902 cases, the most in a seven-day period since the week ending Sept. 5. That's an average of 1,129 cases per day over the last seven days.

Alabama's positivity rate, based on 14-day case and test increases, was nearly 16 percent Thursday, the highest that rate has been since mid-September.
Public health experts say the positivity rate, which measures the number of positive cases as a percentage of total tests, needs to be at or below 5 percent. Any higher, and experts say there's not enough testing and cases are likely to be going undetected. 
"I really won't feel comfortable until we're down to about 3 percent," said Dr. Karen Landers, the state's assistant health officer, speaking to APR last week. 
While new daily cases are beginning an upward trajectory, the number of tests administered statewide is not, contributing to the increasing positivity rate. The 14-day average of tests per day on Thursday was 6,856 — a nearly 10 percent decrease from two weeks prior. 
Over the last two weeks, ADPH reported 206 new COVID-19 deaths statewide, amounting to an average of 15 deaths per day over the last 14 days.

So far during the month of October, ADPH has reported 303 confirmed and probable COVID-19 deaths. In September, the total was 373. Since March, at least 2,843 people have died from the coronavirus.

The number of new cases nationwide appear to be headed toward a new high, according to data gathered by the COVID Tracking Project. The United States is now reporting nearly 60,000 cases per day based on a seven-day average. At least 213,672 Americans have died, according to the COVID Tracking Project.