Unemployment in Alabama Rises to 7.8%: Mike Rogers Blames Democrats
By Brandon Moseley
Alabama Political Reporter
U.S. Representative Mike Rogers (R) from Saks released a written statement applauding efforts by the Republican controlled House to improve the economy.  Rep. Rogers expressed dissatisfaction with the President's plan that was passed by the Democrat controlled U.S. Senate.  Alabama's unemployment rose to 7.8% in June paralleling the national trend where U.S. Unemployment rose to 8.3% in the month of July.
Rep. Rogers said, "Unemployment in the state of Alabama for June ticked up to 7.8 percent from May's 7.4 percent. Too many folks across East Alabama are still out of work. More tough economic news looms each week. With a bad economy holding down job creation, I just don't believe Congress should raise taxes on anyone."
Representative Rogers continued, "Just this week, Congress passed H.R. 8, the Job Protection and Recession Prevention Act of 2012, with my support. This legislation would extend the current tax rates through 2013. It's true we've had this debate before, but what's different this time is some in Congress are now willing to let all tax rates increase at the end of the year. Aren't Americans taxed enough already? After all, most folks I talk with believe Congress has a spending problem and not a revenue problem."
Rep. Rogers said that the chairman of the House Budget Committee, Congressman Paul Ryan (R) from Wisconsin, has tried to get federal spending back on a track that would eventually lead to a balanced budget and for two years, the House has passed his budget, but the Democrat controlled Senate hasn't even passed a budget in the last 3 years.
Rep Rogers said that the Ryan budget is, "Far from perfect, but at least the Ryan budget attempts to address the spending addiction that Washington has been on for decades.  It's a bipartisan spending addiction and one that requires a bipartisan long term solution."
Rep. Rogers said that he strongly supports a Balanced Budget Amendment, but, "For now the debate seems to be about taxes and their impact on our economy. For over 40 months in a row, our national unemployment rate has been at 8 percent or higher. During these tough economic times, it just doesn't make sense to me that anyone would want to raise the current tax rates on any hard working family – no matter their income level. "
Rep. Rogers called the Democratic tax plan endorsed by President Obama, "An unacceptable alternative."  Rep. Rogers said that accord to a summary compiled by Ernst and Young the Democrat plan would raise taxes on nearly one million small business owners and could result in a loss of over 700,000 jobs in the long run.  "Why would we do that? Folks still need relief in this economy and raising taxes right now is not the right move."
The Mitt Romney (R) campaign for President was quick to jump on the poor economic numbers to back their case that the country needs a change for President Obama's economic policies.  Gov. Romney said, "Today's increase in the unemployment rate is a hammer blow to struggling middle-class families. Yesterday I launched my Plan for a Stronger Middle Class that will bring more jobs and more take home pay. My plan will turn things around and bring the economy roaring back, with twelve million new jobs created by the end of my first term. President Obama doesn't have a plan and believes that the private sector is 'doing fine.' Obviously, that is not the case. We've now gone 42 consecutive months with the unemployment rate above eight percent. Middle class Americans deserve better, and I believe America can do better."
The New York Times' Catherine Campbell wrote, "The Pace At Which The Economy Has Been Adding Jobs Last Few Months Is Just Barely Fast Enough To Absorb The Growth In The Labor Force." "And the pace at which the economy has been adding jobs last few months is just barely fast enough to absorb the growth in the labor force. As a result, the unemployment rate ticked up, to 8.3 percent, from 8.2 percent."
Congressman Mike Rogers represents Alabama's Third Congressional District.  Rep. Rogers is seeking a sixth term in the United States Congress.  His opponent in the November 6th General Election is Democrat John Andrew Harris.  Mr. Harris has been a Lee County Commissioner for 16 years and prior to that he was on the Opelika City Council.  Prior to running for the Congressional seat vacated by Bob Riley's run for Governor in 2002, Rep. Rogers was a member of the Alabama legislature.  Prior to that he served as a Calhoun County Commissioner.
Governor announces auto supplier IAC plans Alabama expansion
IAC is committing $34.3 million in new capital investment to expand its new manufacturing facility located in Tuscaloosa County.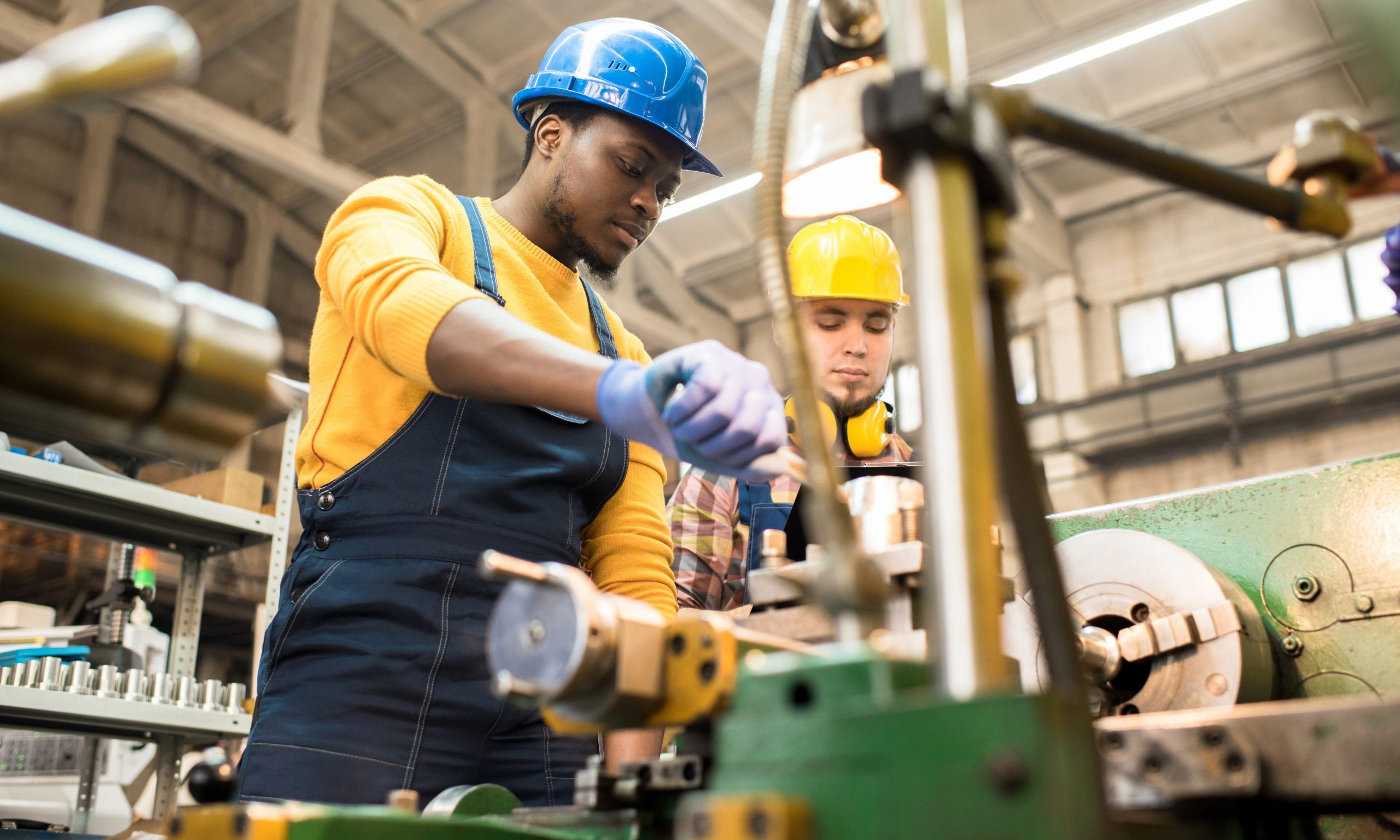 Gov. Kay Ivey announced Monday that International Automotive Components Group North America Inc. plans to invest over $55.9 million in expansion projects that will create 182 jobs at two Alabama facilities.
"International Automotive Components is a leading global auto supplier, and I am pleased that this world-class company is growing significantly in Alabama and creating good jobs in Cottondale and Anniston," Ivey said. "IAC's growth plans show that Alabama's dynamic auto industry continues to expand despite today's challenging environment."
Nick Skwiat is the executive vice president and president of IAC North America.
"Alabama was the logical choice due to its skilled workforce and proximity to the customer," Skwiat said. "We are excited to see the continued growth of the automotive industry in Alabama and we plan to grow right along with it. We thank the Governor and Secretary Canfield for their leadership in this sector."
IAC is committing $34.3 million in new capital investment to expand its new manufacturing facility located in Tuscaloosa County. This facility will produce door panels and overhead systems for original equipment manufacturers. That project will create 119 jobs at the production site in Cottondale.
IAC also plans to invest $21.6 million at its manufacturing facility located in the former Fort McClellan in Anniston. That East Alabama project will create another 63 jobs.
This project builds on a milestone 2014 expansion that doubled the size of the Calhoun County facility. There IAC manufactures automotive interior components and systems. Key components produced at the Anniston plant include door panels, trim systems and instrument panels for original equipment manufacturers.
IAC Group is a leading global supplier of innovative and sustainable instrument panels, consoles, door panels, overhead systems, bumper fascias and exterior ornamentation for original equipment manufacturers.
IAC is headquartered in Luxembourg and has more than 18,000 employees at 67 locations in 17 countries. The company operates manufacturing facilities in eight U.S. states.
"With operations around the globe, IAC is the kind of high-performance company that we want in Alabama's auto supply chain to help fuel sustainable growth," said Alabama Commerce Secretary Greg Canfield. "We look forward to working with IAC and facilitating its future growth in this strategic industrial sector."
Danielle Winningham is the executive director of the Tuscaloosa County Industrial Development Authority.
"International Automotive Components is a valued part of Tuscaloosa County's automotive sector," Winningham said. "We are grateful for IAC's investment in our community and the career opportunities available to our area workforce as a result of their investment."
"The City of Anniston is excited that IAC has made the decision to expand here. I have enjoyed working with the leadership at IAC, the Calhoun County EDC, and the state of Alabama to get this project finalized," said Anniston Mayor Jack Draper. "This is even further evidence that Anniston is indeed open for business."
Only Michigan has more automobile manufacturing jobs than the state of Alabama. Honda, Mercedes, Hyundai, Polaris, Toyota and soon Mazda all have major automobile assembly plants in the state of Alabama.