Lyon Says His Story May Go National
By Brandon Moseley
Alabama Political Reporter
On Friday, a small committee representing the Alabama Democratic Party will meet in Birmingham to decide whether the Alabama Democratic Party s only statewide judicial candidate will be allowed to remain on the November 6th ballot or not. Outspoken Pelham attorney, Harry Lyon has accused the Alabama Democratic Party Chairman, Judge Mark Kennedy of playing "Dirty Politics."
On Wednesday Lyon said via Facebook, "I just received a phone call from the New York Times and spent two hours discussing Alabama Dirty Politics….The reporter said the story is going NATIONAL and he heard CNN will be contacting me soon. I'm extremely happy being God's chosen one to tell the truth about the story of "GRADDICK/BAXLEY" Part Two after this Friday's Kangaroo Tribunal. I truly feel sorry for all the democratic candidates who will be taken out just like in 1986 as forecast by the Birmingham News and several radio talk show hosts. AMEN………REMEMBER, "PRIDE" IS THE ORIGIN OF ALL SIN and our Chairman's PRIDE will be responsible for what happens in Alabama November 6th to the detriment of all democrat candidates."
Lyon says that Kennedy and his critics within the Alabama Democratic Party leadership, "Are grasping at straws" with their efforts to remove his from the ballot.
At issue is free speech and how that should or should not be limited by a political party regarding the political correctness of that political party's candidates. The Associated Press is reporting that the national Democratic Party is writing language in to the platform of the Democratic Party endorsing a position that states (presumably including Alabama) award state marriage licenses to same sex couples.
Mr. Lyon has loudly and vociferously objected to that position. On Facebook he wrote, "I STAND WITH GOD AND JESUS CHRIST IN DENOUNCING SAME SEX MARRIAGE AND GAYS," and "I DON'T BELIEVE IN SAME SEX MARRIAGE BECAUSE IT IS AN ABOMINATION JUST AS OCCURRED IM BIBLICAL TIMES OF SODOM AND GOMMORAH WHERE GOD ELIMINATED THOSE PERVERTED CITIES WITH FIRE AND BRIMSTONE, GET IT?"
Charmin Kennedy argues that that language and language that Lyon used in denouncing his Republican opponent, former Chief Justice Roy Moore from Gallant, and his critics within the party are violations of Alabama Democratic Party by laws specifically:
"Article I of the By Laws of the SDEC and more particularly as follows:
1. "That the people are entitled to honest and ethical government […]"
2. "That it is the inalienable right of every Alabamian to face the future with dignity and without fear."
3. "The Democratic Party stands for … justice under the law."
4. "It is the duty of all public servants to relentlessly support and enforce the highest ethical standards […]"
Lyon has said, "IF OBAMA CAN HAVE A "PERSONAL OPINION" ON SAME SEX SICK MARRIAGES, DON'T I AND LUCY BAXLEY HAVE A RIGHT TO DISAGREE?"
The Chairman of the Alabama Republican Party, Bill Armistead wrote, ""Marriage is between one man and one woman. Period. Alabama voters know this and this is why they continue to reject the Democratic Party and their candidates," Armistead continued. "In 2006, 81% of Alabama voters voted for a constitutional amendment that bans the recognition of gay marriage, and yet the Alabama Democratic Party and their Chairman, Mark Kennedy, have continually expressed their strong support for Obama and his progressive, radical leftist policies on important issues like this. It is impossible for Kennedy to claim to be conservative and represent Alabama values and yet still support a position that was overwhelmingly rejected by Alabama voters. Obama's policies are tearing apart the moral and economic fabric of our nation. They are bad for our country and they are in direct opposition to the conservative values held by Alabamians."
Similarly, Lyon's opponent former Chief Justice Roy Moore said, ""Marriage between one man and one woman is an institution ordained by God and is the foundation of the family, upon which the future of our nation rests. Like the great majority of the Country, Alabama has recognized in its law that marriage, to be valid, can only occur between one man and one woman."
Lyon said on Facebook, "I HAVE HEARD THAT MARK "WALLACE" KENNEDY WANTS TO REPLACE ME WITH SOON TO BE "FORMER JUDGE ROBERT VANCE" BY THE FORCES OF DEMONIC DEMOCRATIC "INSIDERS WHO STAY INSIDE JUST LIKE THEIR HOMOSEXUAL BRETHREN."
More recently Lyon has taken a more apologetic tone, "I had a friend express his opinion to me that I may have hurt someone's feelings in expressing my personal opinion, as President Obama did recently, on the issue same sex marriage. That was never my intention so I publicly apologize to one and all if they were offended by anything on any topic I have made during my entire lifetime."
The hearing to disqualify Lyon has been scheduled for Friday, August 17, 2012 at 1:30 PM at the Harbert Center 2019 4th Avenue North #100Birmingham, AL 352033rd floor – Beeson Hall Room B.
Alabama's COVID-19 hospitalizations, cases continue rise
Average daily hospitalizations continue an ongoing increase as cases nationwide surge.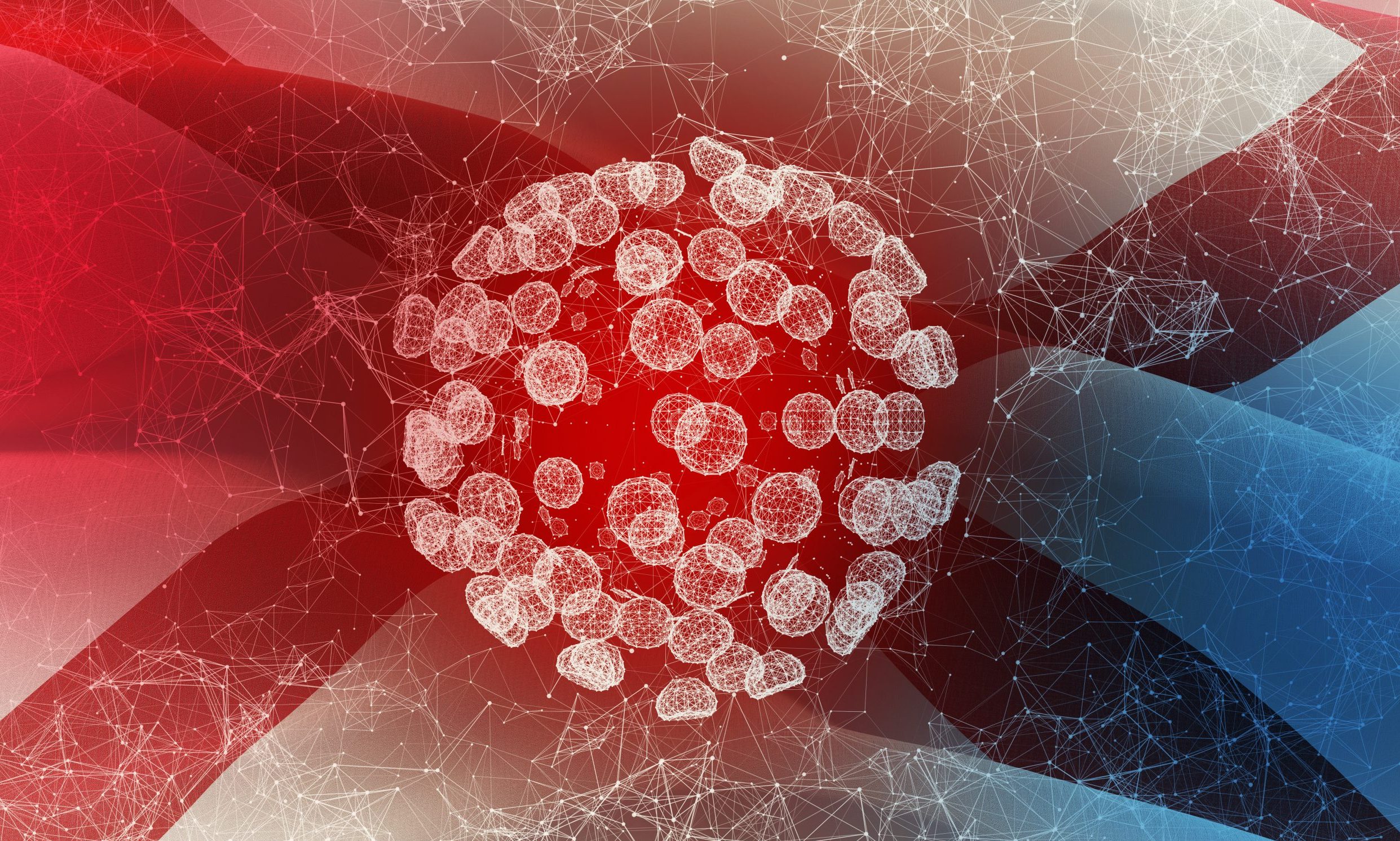 The number of COVID-19 patients hospitalized in Alabama hit 863 on Wednesday, the highest daily count since Sept 4, as average daily hospitalizations continue a steady increase and cases nationwide surge.

UAB Hospital in Birmingham on Wednesday was caring for 72 COVID-19 inpatients — the highest number the hospital has cared for since Aug. 21. 
In the last two weeks, Alabama has reported an increase of 15,089 new COVID-19 cases, according to the Alabama Department of Public Health and APR's calculations.
That number is the largest increase over a 14-day period since the two weeks ending Sept. 9. On average, the state has reported 1,078 new cases per day over the last two weeks, the highest 14-day average since Sept. 9.
The state reported 1,390 new confirmed and probable cases Thursday. Over the last week, the state has reported 7,902 cases, the most in a seven-day period since the week ending Sept. 5. That's an average of 1,129 cases per day over the last seven days.

Alabama's positivity rate, based on 14-day case and test increases, was nearly 16 percent Thursday, the highest that rate has been since mid-September.
Public health experts say the positivity rate, which measures the number of positive cases as a percentage of total tests, needs to be at or below 5 percent. Any higher, and experts say there's not enough testing and cases are likely to be going undetected. 
"I really won't feel comfortable until we're down to about 3 percent," said Dr. Karen Landers, the state's assistant health officer, speaking to APR last week. 
While new daily cases are beginning an upward trajectory, the number of tests administered statewide is not, contributing to the increasing positivity rate. The 14-day average of tests per day on Thursday was 6,856 — a nearly 10 percent decrease from two weeks prior. 
Over the last two weeks, ADPH reported 206 new COVID-19 deaths statewide, amounting to an average of 15 deaths per day over the last 14 days.

So far during the month of October, ADPH has reported 303 confirmed and probable COVID-19 deaths. In September, the total was 373. Since March, at least 2,843 people have died from the coronavirus.

The number of new cases nationwide appear to be headed toward a new high, according to data gathered by the COVID Tracking Project. The United States is now reporting nearly 60,000 cases per day based on a seven-day average. At least 213,672 Americans have died, according to the COVID Tracking Project.