Bachus Says Obama Administration Action on Freddie and Fannie means Taxpayers will Likely Never be Paid Back for Bailout
By Brandon Moseley
Alabama Political Reporter
Congressman Spencer Bachus (R) from Vestavia issued a written statement following the Treasury Department's decision to reduce the dividend rate paid to the Treasury on Senior Preferred Stock of Fannie Mae and Freddie Mac.
Congressman Bachus is the Chairman of the House Financial Services Committee which oversees the banking industry including Freddie Mac and Fannie Mae. Chairman Bachus said, "The Administration took its first step toward GSE reform in nearly four years today. Unfortunately, rather than announcing steps to wind down Fannie Mae and Freddie Mac, the Administration opted to create a permanent, off-budget source of funding for housing that it will control."
 
Representative Bachus continued, "Eliminating the dividend that is owed to taxpayers irresponsibly benefits speculators and pre-conservatorship GSE stockholders at the expense of the American public.  The dividend was designed to guarantee that taxpayers would be fully repaid and that Fannie and Freddie would not be reincorporated after their conservatorship as private companies with public charters and missions.  Today's announcement makes it less likely that taxpayers will ever be paid back for their $200 billion bailout and blunts efforts to reform Fannie and Freddie by fostering the false impression they are healthy institutions that should be restored to their previous status."
 
Rep. Bachus's statement said, "Last year, the House Financial Services Committee passed H.R. 2436 by voice vote to codify the September 2008 agreement between the Treasury Department and the GSEs and to ensure that the taxpayers' investment in Fannie Mae and Freddie Mac will be repaid."
The two government backed mortgage companies were largely responsible for financing the housing boom of the previous decade. The companies bought mortgages from banks and other lenders and then repackaged those investments as derivatives that they sold to investors all over the world. When rising home prices and risky variable rate mortgages began to reset at higher prices, homeowners were unable to pay their mortgage payments. The resulting mortgage crisis sent shock waves through out the global financial system. The federal government, rather than allowing the two Government Sponsored Enterprises (GSEs) to fail, provided $190 billion in aid (itself entirely borrowed from future taxpayers). The Treasury received an 80% stake in the troubled companies and have been required to pay quarterly dividends amounting to a 10% return on the bailout money. To date, Freddie and Fannie have paid the Treasury just $46 billion.
Under the plan the government would receive all the profits rather than the required 10% return some of which has been paid by more bailout money.  The administration claims that the changes in the previous agreement will lead to a quicker wind down of the government's investment in the two mortgage giants.
Congressman Spencer Bachus represents Alabama's Sixth Congressional District.
Three mental health crisis centers coming to Mobile, Montgomery and Huntsville
"Today marks a culture change in Alabama for treatment of individuals with mental illness and substance use disorders," Mental Health Commissioner Lynn Beshear said.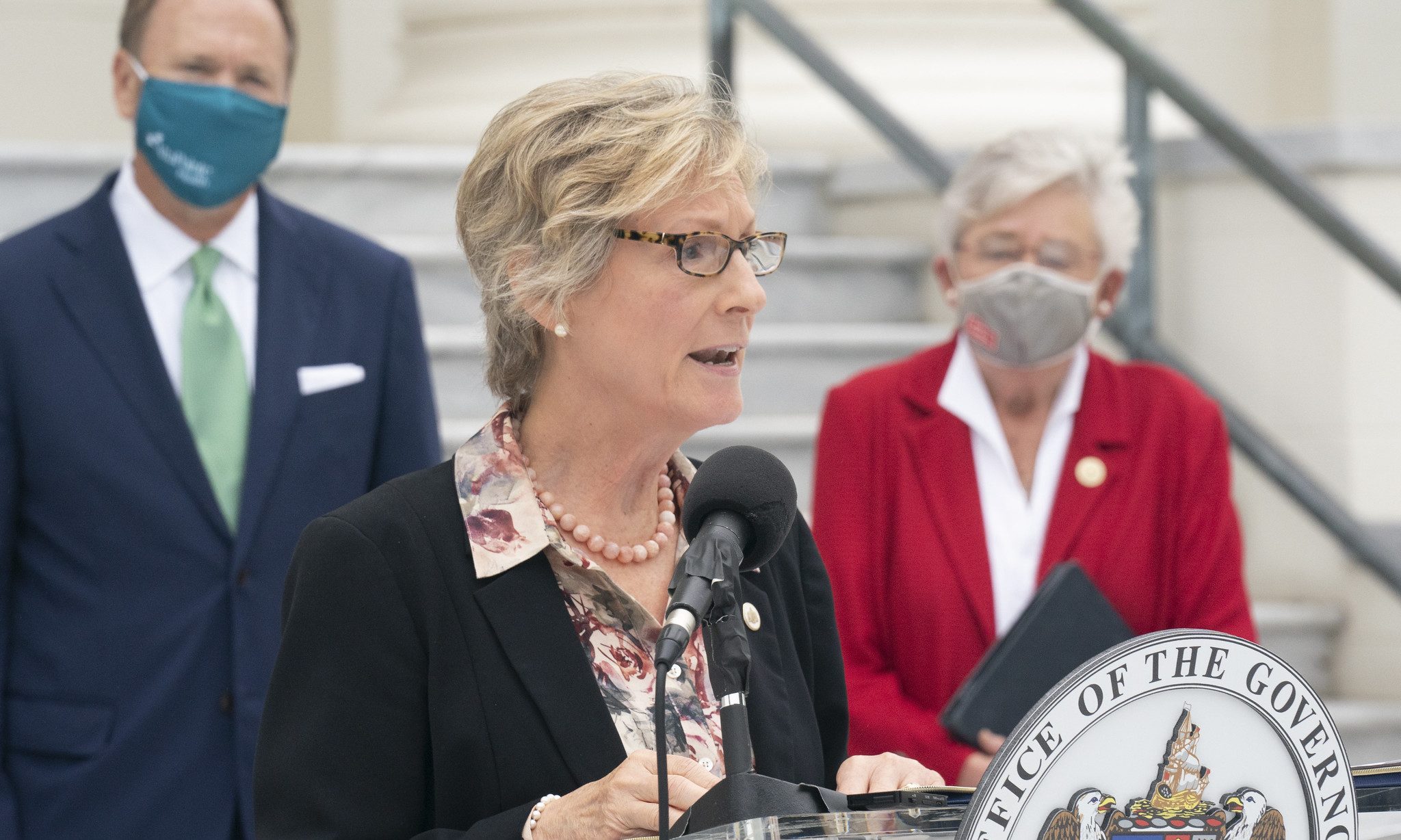 Gov. Kay Ivey on Wednesday announced an $18 million project to create three new mental health crisis centers to be located in Mobile, Montgomery and Huntsville. 
These centers, once in operation, will reduce the number of people suffering from mental health crises who are hospitalized or jailed, Ivey said during a press briefing in front of the Capitol Building in Montgomery. 
"When these facilities are open and fully staffed, these centers will become a safe haven for people facing mental health challenges," Ivey said. 
Lynn Beshear, commissioner of the Alabama Department of Mental Health, said during the briefing that the centers will provide "recovery based" care with "short term stays of a few hours, or up to a few days, to provide treatment, support, and connection to care in the community." 
"Today marks a culture change in Alabama for treatment of individuals with mental illness and substance use disorders," Beshear said. 
Beshear said AltaPointe Health in Mobile will operate one of the three facilities, and once built it is to serve Mobile, Baldwin, Clarke, Conecuh, Escambia, Monroe and Washington counties with 21 new beds, including 15 temporary observation beds. Altapointe will begin with a temporary space while constructing the new facilities, she said. 
Beshear said the Montgomery Area Mental Health Authority is partnering with the East Alabama Mental Health Authority and the Central Alabama Mental Health Authority to serve the 11 counties in Region 3 with 21 new beds, including 10 temporary observation and respite beds. 
"The regional crisis center will be located in Montgomery, and will be open to walk-ins and for drop off by law enforcement, first responders and referrals from emergency rooms," Beshear said. 
Wellstone Behavioral Health in Huntsville was selected to open the third center, and will do so at a temporary site while a new facility is being built, with the help of an additional $2.1 million from local governments, Beshear said. That facility will eventually have 39 beds, including 15 for temporary observation and 24 for extended observation.
"There's not a day that goes by that after-hours care is not an issue in our state," said Jeremy Blair, CEO of Wellstone Behavioral Health, speaking at the press conference. "And so I applaud the Department of Mental Health and the leaders for their efforts in recognizing that and taking it a step further and funding our efforts here." 
Asked by a reporter why a center wasn't located in Jefferson County, one of the most populous counties with a great need for such a center, Ivey said those residents will be served in one of the other regions. 
"Plans are underway to continue this effort. Today's beginning, with these three crisis centers, is just the beginning," Ivey said. 
Ivey added that request for proposals were sent out for these three centers and "it was a strong competition for the location of these three crisis centers." 
Alabama House Majority Leader Nathaniel Ledbetter, R-Rainsville, said during the briefing that more than a year ago, Ivey asked him what the state should be looking at, and that he replied "we're failing miserably in mental health."
Ledbetter said Ivey asked him to take on the challenge of correcting the state's response to mental health, and a team was created to do just that. 
"Working together, today's announcement will not only change Alabamians lives, but will help to save lives," Ledbetter said.