"THE NUMBERS" At Cooper Green
By Rep. Allen Farley
Mercy Hospital was opened in Birmingham in 1972.  In 1975 the name was changed to Cooper Green Mercy Hospital.  It originally opened its doors as a 319-bed general-care hospital.  Today Cooper Green Mercy Hospital is a 141-bed general-care hospital.
Funding for indigent care in Jefferson County was established by the Alabama Legislature in 1965, using revenues collected from county sales and liquor taxes.
The following data was provided in a report to the Jefferson County Commission in April, 2011.  It was the result of a study conducted by FTI Consulting:
Based on FY 2010 records, $75 MM of Jefferson County tax receipts were directly and/or indirectly allocated for healthcare services via Cooper Green Mercy Hospital [$51 MM] and the Department of Health ("JCDOH") [$24 MM].
JCDOH (an Alabama State Board of Health supervised and controlled entity) had an operating surplus (audited) of $4.2 MM and has accumulated cash and investments totaling $72.5 MM (audited).
Cooper Green Mercy Hospital (a JCC supervised and controlled entity) had an operating deficit, before capital costs, of $9.0 MM in FY 2010 (unaudited).
Cooper Green inpatient and surgical services have very low volumes.
On page 17 of the 2011 FTI Consulting report to the Jefferson County Commission it states the following:
It is unlikely the prospective financial needs of Cooper Green can be satisfied without incremental tax receipts.
Several strategic options have been considered for resolving the current situation:
Right-Sizing – Performance Improvement
Down-Sizing – Modify Operations Scope
Take a New Approach to Indigent Care
Combine Services with Department of Health
Form Public/Private Partnership
Transition from Provider to Payer
Convert to a Self-Governing Entity
As a precaution to a potential liquidity crisis, Cooper Green should prepare an emergency closure plan.
(Commissioner Bowman's office had oversight of this area, and was provided copies of FTI's draft report prior to its release to the full commission. This report cost Jefferson County $860K).
Currently Cooper Green Mercy Hospital has a staff of approximately 600.  A Cooper Green Mercy Hospital 2012 report states a daily inpatient number of 41.  However, the following numbers provided by Commission Knight's office show amounts Jefferson County paid for "outside staffing agencies" for Cooper Green Mercy Hospital in 2012:
January………………………………………………$186,000.00
February…………………………………………….$136,000.00
March…………………………………………………$376,771.94
April……………………………………………………$367,297.38
May…………………………………………………….$168,647.03
Rural Metro Ambulance service has billed Jefferson County for transporting patients from Cooper Green Mercy Hospital to UAB Hospital from August 17, 2011 through March 31, 2012.  Their invoices list 242 trips over 7 months totaling $47,863.88.
Commissioner Jimmie Stephens has voiced an alarming statistic in 2 Jefferson County Commission Committee Meetings I recently attended. He told the other commissioners and everyone in attendance, including the news media, that "every month Cooper Green Mercy Hospital stays open it costs the Jefferson County General Fund and additional $850,000.00."
Over the past two years the majority of the "Legislative Delegation" meetings I attended, (as a member of the Jefferson County Legislative Delegation), were focused on Jefferson County's financial crisis.  In April of 2012 I attended a meeting with 9 of our Legislative Delegation members, Republican and Democrat, which focused totally on Cooper Green Mercy Hospital. There was even a power point presentation by Dr. Max Michael that showed the need to provide better care to Jefferson County's indigent population by creating a Cooper Green Outpatient Clinic, and eliminating the current hospital model. This meeting lasted all day.
(Dr. Max Michael is a Dean of Medicine at the University of Alabama at Birmingham. He was on the original staff of physicians when Cooper Green opened in 1972.  He later also served as Director of Cooper Green Mercy Hospital).
Let's recap:
The Jefferson County Commission received a report in April of 2011 from FTI that included a section on Cooper Green.  It stated that the current Cooper Green Mercy Hospital model was not working.  That report cost our bankrupt county $860,000.00.
We have invoices from Rural Metro Ambulance Service that total $47,863.88 for transporting patients from Cooper Green Mercy Hospital to UAB Hospital over a 7 month period from August 17, 2011 – March 31, 2012.
We have invoices totaling $1,234,716.35 from an outside "staffing agency" for providing staffing for Cooper Green Mercy Hospital from January 2012 through May 2012. (Remember, Cooper Green Mercy Hospital has a staff of approximately 600 with an impatient average of 41 patients per day).
Food For Thought:  Jefferson County is bankrupt. This financial disaster began with elected officials using a sewer system like an ATM.
55% of Jefferson County residents are sewer customers.
30% of Jefferson County's poor use Cooper Green.
70% of Jefferson County's poor use UAB and other area hospitals.
IT'S NOT ABOUT THE POOR!!!!!
In Closing:  Jefferson County is the most populated county in Alabama.  We have a listing of 1474 faith families, (congregations), of various denominations.  However, Jefferson County is responsible for approximately one third of the state prison population.  When I goggled "Birmingham, Al Hospitals" I discovered that we are blessed with 74 different hospital and medical clinics, (some are world class), in the metro area of Birmingham. However, we have Alabama's only county owned indigent hospital.
Once again I was drawn to my Bible In search of some understanding:
Zechariah 11:(16-17)  For I am going to raise up a shepherd over the land who will not care for the lost, or seek the young, or heal the injured, or feed the healthy, but will eat the meat of the choice sheep, tearing off their hoofs.  Woe to the worthless shepherd, who deserts the flock!
God Bless America
Alabama's COVID-19 hospitalizations, cases continue rise
Average daily hospitalizations continue an ongoing increase as cases nationwide surge.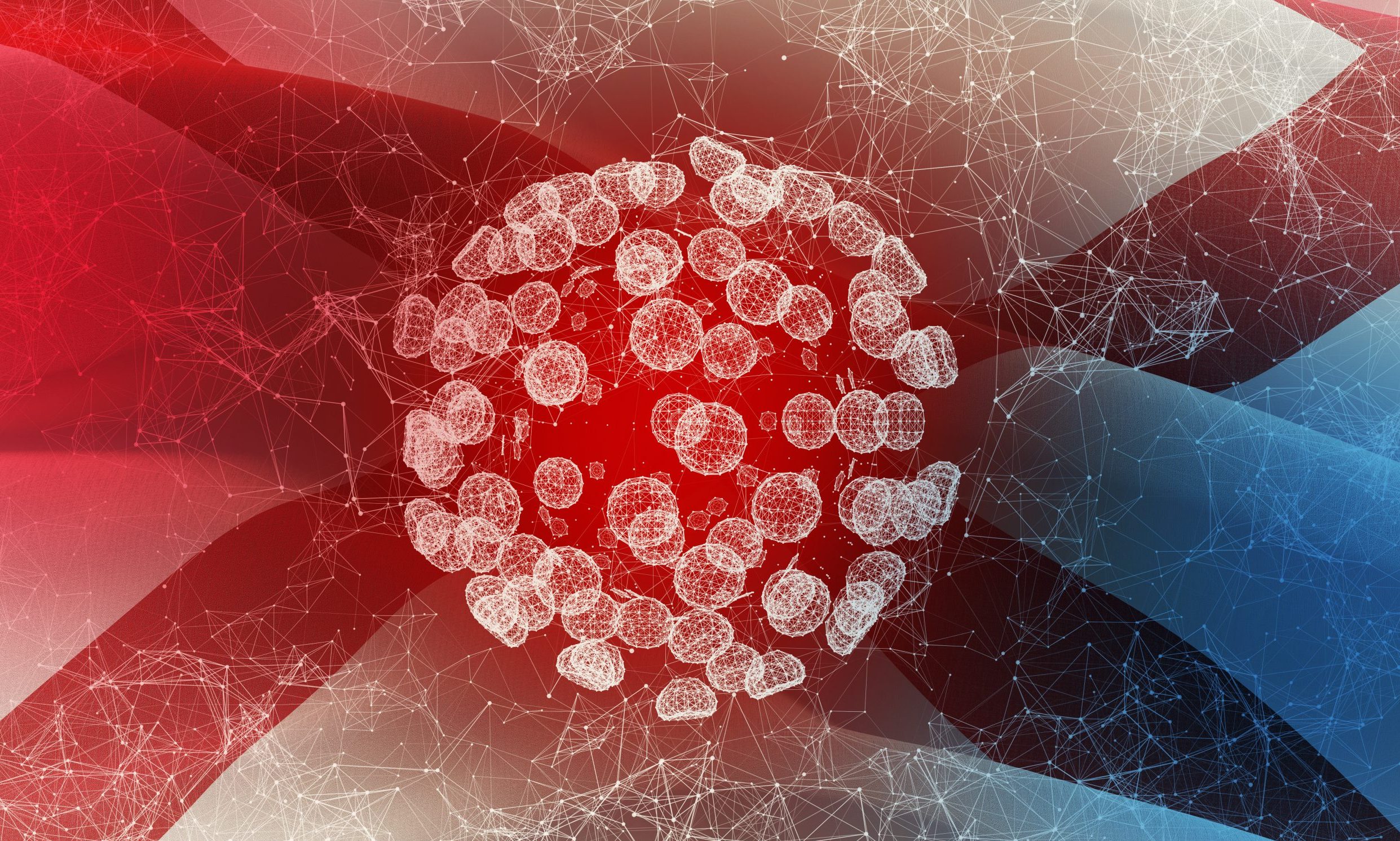 The number of COVID-19 patients hospitalized in Alabama hit 863 on Wednesday, the highest daily count since Sept 4, as average daily hospitalizations continue a steady increase and cases nationwide surge.

UAB Hospital in Birmingham on Wednesday was caring for 72 COVID-19 inpatients — the highest number the hospital has cared for since Aug. 21. 
In the last two weeks, Alabama has reported an increase of 15,089 new COVID-19 cases, according to the Alabama Department of Public Health and APR's calculations.
That number is the largest increase over a 14-day period since the two weeks ending Sept. 9. On average, the state has reported 1,078 new cases per day over the last two weeks, the highest 14-day average since Sept. 9.
The state reported 1,390 new confirmed and probable cases Thursday. Over the last week, the state has reported 7,902 cases, the most in a seven-day period since the week ending Sept. 5. That's an average of 1,129 cases per day over the last seven days.

Alabama's positivity rate, based on 14-day case and test increases, was nearly 16 percent Thursday, the highest that rate has been since mid-September.
Public health experts say the positivity rate, which measures the number of positive cases as a percentage of total tests, needs to be at or below 5 percent. Any higher, and experts say there's not enough testing and cases are likely to be going undetected. 
"I really won't feel comfortable until we're down to about 3 percent," said Dr. Karen Landers, the state's assistant health officer, speaking to APR last week. 
While new daily cases are beginning an upward trajectory, the number of tests administered statewide is not, contributing to the increasing positivity rate. The 14-day average of tests per day on Thursday was 6,856 — a nearly 10 percent decrease from two weeks prior. 
Over the last two weeks, ADPH reported 206 new COVID-19 deaths statewide, amounting to an average of 15 deaths per day over the last 14 days.

So far during the month of October, ADPH has reported 303 confirmed and probable COVID-19 deaths. In September, the total was 373. Since March, at least 2,843 people have died from the coronavirus.

The number of new cases nationwide appear to be headed toward a new high, according to data gathered by the COVID Tracking Project. The United States is now reporting nearly 60,000 cases per day based on a seven-day average. At least 213,672 Americans have died, according to the COVID Tracking Project.