Analysis of Thousands of Calls to Legal Hotline Shows Widespread Racial Profiling in the Wake of HB 56


Staff Report
Press Release
Calls to a legal hotline in the months after Alabama's anti-immigrant law went into effect demonstrate the consequences that a law like HB 56 has on all segments of society, according to a new report released by the National Immigration Law Center today. The report provides an overview of the more than 6,000 calls that were made to the hotline, which was hosted by the Southern Poverty Law Center and staffed by a coalition of civil rights organizations immediately after a federal district court allowed the majority of HB 56 to take effect. The report focuses on three specific types of abuse: racial profiling at the hands of law enforcement, discrimination at workplaces and other public places, and HB 56's effect on Alabama schoolchildren.
"While much has been made of the economic impact of a racist law like HB 56, precious little has been said about the human cost of laws that discriminate against specific ethnic groups," said Karen Tumlin, managing attorney for the National Immigration Law Center and co-author of the report. "Hotline callers have reported that they have been singled out at the doctor's office, in the workplace, and at the local Wal-Mart, simply because of the way they look or sound. This type of behavior – and laws that implicitly condone it – is beneath our most fundamental values for fairness and equality, and should be rejected by all Americans."
The report profiles the story of one hotline caller who had called the police to report that someone had vandalized his small business. Instead of investigating the crime, however, the responding police officer began to ask questions about whether the wife of businessman – a lawful resident – had authorization to live in the United States.
The legal hotline, which is housed at the Southern Poverty Law Center and staffed by volunteers from the Center as well as volunteers from the National Immigration Law Center, ACLU, MALDEF, and LatinoJustice PRLDEF, has received more than 6,000 calls to date. These organizations are part of a larger coalition that challenged HB 56 in July 2011. The challenge has led federal courts to block most of Alabama's anti-immigrant law, though the dangerous provision forcing police officers to demand "papers" of those they suspect may be in the country without authorization remains in effect.
Established in 1979, the National Immigration Law Center is the only national legal advocacy organization in the United States exclusively dedicated to defending and advancing the rights and opportunities of low-income immigrants. NILC uses a variety of tools, including policy analysis, litigation, education and advocacy, to advance this mission. Over the past three decades, NILC has won landmark legal decisions protecting fundamental civil rights, thwarted policies that would have devastated the lives of low-income immigrants and their family members, and advanced major policies that reinforce our nation's values of equality and justice for all.
To download a copy of the report, visit https://nilc.org/document.html?id=800.
Slow absentee voting in Tuscaloosa sparks outrage, possible legal action
Among the issues were incredibly long lines that left some voters waiting more than five hours and an inefficient process that managed to take in fewer than 100 absentee ballots in six hours.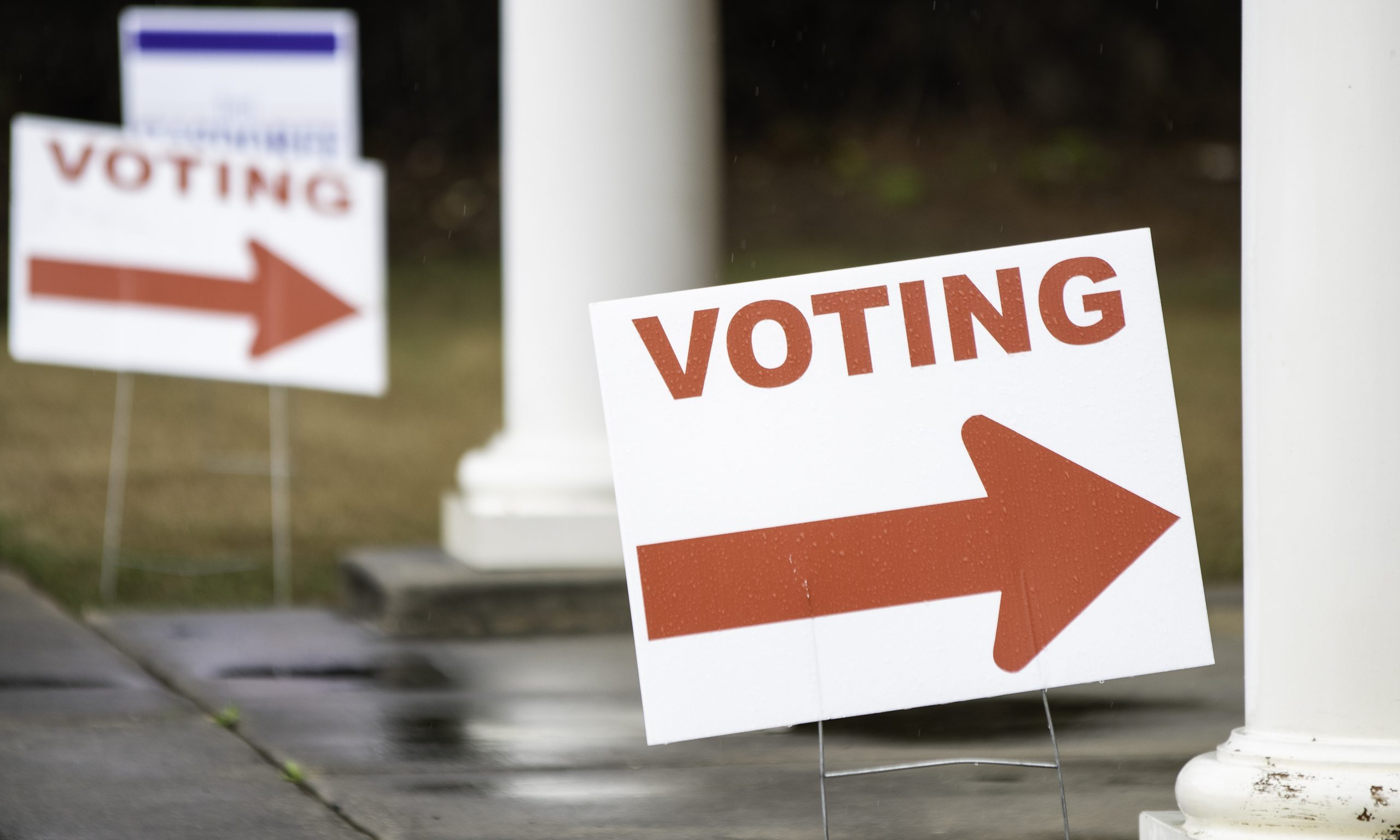 Long lines and slow absentee ballot processing in Tuscaloosa County have left voters outraged and incumbent Sen. Doug Jones's campaign threatening legal action. 
On Wednesday, Jones's campaign attorney, Adam Plant, sent a letter to Tuscaloosa County Circuit Clerk Magaria Bobo, outlining a number of issues with ongoing absentee voting and promising to take legal action if Bobo doesn't improve the process on the final day, Friday. Among the issues documented by Plant were incredibly long lines that left some voters waiting more than five hours and an inefficient process that managed to take in fewer than 100 absentee ballots in six hours. 
Additionally, Plant noted that Bobo has hired her family members to help process absentee ballots and at least one family member had made disparaging remarks on social media about voters. 
"You and those acting on your behalf are suppressing the vote of qualified Alabama voters," Plant wrote in the letter. "If you are unable or unwilling to execute your duties competently, and allow Tuscaloosa voters to exercise their voting rights without undue burdens, we will take further action."
In an interview with the Montgomery Advertiser on Wednesday, Bobo noted that her office had received more than 13,000 requests for absentee ballots — a remarkable uptick from the 3,000 or so her office usually receives — and there had been problems in managing that number of ballots while also adhering to social distancing guidelines within the office. 
However, as Plant's letter notes, the massive increase in absentee ballots for this election shouldn't have been a surprise. Also, Secretary of State John Merrill had made additional funds available to absentee managers to facilitate hiring extra staff, purchasing additional computers and staying open for longer hours to accommodate the anticipated increase. 
In a press release on Wednesday, the Alabama Democratic Party criticized Bobo and her family members, and the release included screenshots of Facebook posts from Bobo's daughter lashing out at voters who complained about the long wait times. 
"No voter should have to wait in line for hours to exercise their rights," said ADP executive director Wade Perry. "We should leverage every tool we have to make voting easier, not harder. Also, it should go without saying that election workers should not insult the very people they are employed to serve. If Ms. Bobo is incapable of processing voters quickly, someone else needs to do the job."