"A Mortgaged Courthouse" or "A Legislative Office Fund"???
By Rep. Allan Farley
Jefferson County politicians have a reputation.  And it's not good.  We've been in the news for the last ten years.  A mayor, former county commissioners, (3 were former state representatives), and one former state senator.  All convicted in federal court on charges that involved using their elected positions for personal gain.  And, lately we've been preoccupied with sewers, bankruptcy, and paying bills for a county hospital.  Then WHAM!!!  There's a mortgage on the county courthouse in Bessemer we can't pay???  And, there's a Legislative Delegation Office Fund with 1.5 million dollars!!!  (It must be time for a commercial break.  This has got to be a game show).
My first two years in the Alabama House of Representatives has been a real learning experience.  I have learned that North Alabama brings in jobs associated with technology, centered around the Huntsville Space and Rocket Center.  South Alabama creates job opportunities, centered around tourism and Gulf Shores.  Central Alabama, Jefferson County, is responsible for one third of Alabama's prison population, centered around elected officials being convicted in federal court.  
The Jefferson County House Delegation is the largest in the state.  (That's because we are the most populated county, and each House District is designed to represent approximately 45,000 constituents).  Jefferson County has 18 House members. The Mobile Delegation is second with 10.  Are you starting to see why we constantly have heated debates?  (That's a nice word for arguing).  Now, let me remind everyone that this group of 18 is made up of 9-Republicans and 9-Democrats.  The co-chairs are John Rogers from Birmingham and Paul DeMarco from Homewood.  (Bring in Monty Hall and start the camera's rolling.  Please, JUST PICK A DOOR!!!)
About 6 weeks ago I became aware of a Jefferson County Legislative Delegation Fund.  After being a member of the Jefferson County Legislative Delegation for the past two years you would think I would have known.  Well, I didn't.  Muriel and I were in the Bessemer courthouse when a county maintenance employee informed us of the fund. (One of the few Jefferson County maintenance employees that still has a job).  Wait a minute, you mean to tell me that I attended all those delegation meetings over the past two years where we were discussing where  the "the county commission"  could find extra cash, and the whole time WE had an "OFFICE FUND" with 1.5 million dollars in it.  (Cut to a commercial Monty so I can hit my knees and pray for a few people).
Over the past several weeks I've learned a lot about the "Jefferson County Legislative Delegation Fund".   It was created by a 1975 legislative act.  That original Bill gave .50 cents of every Jefferson County pistol permit to The Legislative Delegation Fund to establish a Jefferson County Legislative Delegation Office.  In 1997 Senator E.B. McClain sponsored legislation that raised the Legislative Delegation Fund contribution to $2.50 per pistol permit issued in Jefferson County.  That contribution remains the same today.  The Jefferson County Pistol Permit was reduced, by a 1999 Legislative Act, from $17.50 to the current cost of $7.50. However, the Legislative Delegation Fund still receives $2.50 of every $7.50 pistol permit issued in Jefferson County.  The Sheriff's Office receives .50 cents of each permit issued.
Records show there was a "Western Legislative Delegation Office" in the Bessemer Courthouse from 1997 until 2003.  There was a paid employee there for the first two years. Representative Lawrence McAdory now has an office on the first floor of the old Bessemer Courthouse at 3rd Avenue and 18th Street.  (He opened his office in 2010).  There are also records that show there was an employee working in a "Birmingham Legislative Delegation Office" until January 1, 2011.  Records show this employee earned approximately $65,000.00 in salary and benefits each year of the last 3 years it was opened.  
Sheriff Hale stated there are approximately 66,000 pistol permits issued in Jefferson County each year.  At $2.50 per permit, the Jefferson County Legislative Delegation Fund has received approximately $165,000.00 yearly since 1997.  There is currently approximately 1.5 million dollars in this fund.
I have had a Bill drawn up for me to introduce at the next Legislative Session.  This legislation will take the balance of the Jefferson County Legislative Delegation Fund and give it to the Jefferson County Commission, earmarked to be used in Jefferson County for Law Enforcement.  This Bill will also redirect the $2.50 of each pistol permit currently going to the Jefferson County Legislative Delegation Fund to the Jefferson County Commission, earmarked to be used in Jefferson County for Law Enforcement.
The Jefferson County Manager has offered free office space for Legislative Delegation Offices both in Birmingham, and in Bessemer.
 Once again I looked to my Bible for guidance.  This week I was drawn to the book of James.
James 4:2-3  You do not have, because you do not ask God.  When you ask, you do not receive, because you ask with wrong motives, that you may spend what you get on your pleasures.
God Bless America
Opinion | COVID-19: Living in a state of alert
We will resort to our survival mode and exhibit moods and behaviors that are very much like those of individuals who have experienced trauma such as battle or extreme loss.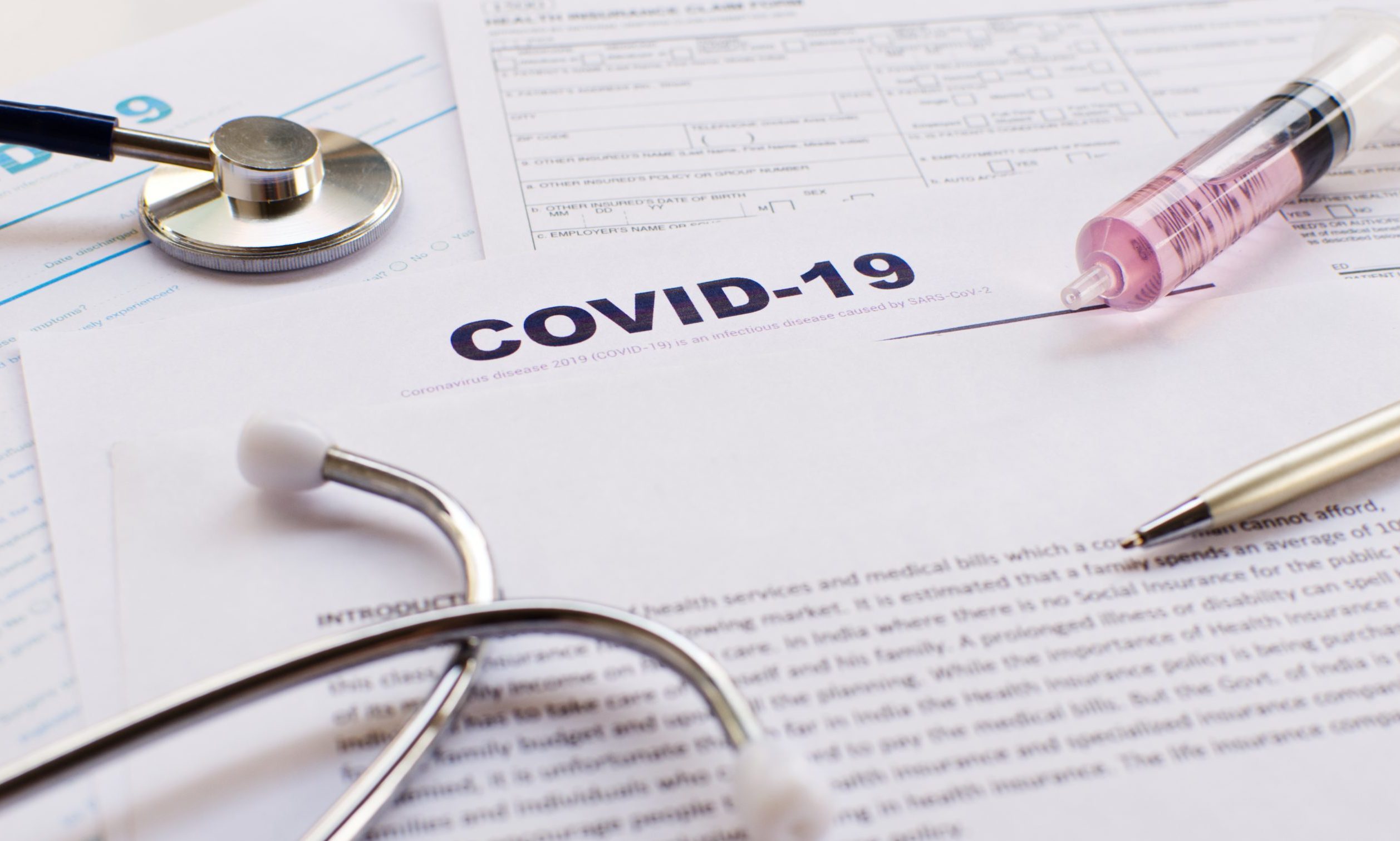 Borrowing a phrase from a recent communication by the National Council for Behavioral Health: as a result of COVID-19 everyone is living in a "state of alert." The effect of that on human beings is that we will resort to our survival mode and exhibit moods and behaviors that are very much like those of individuals who have experienced trauma such as battle or extreme loss.
Indeed, individuals on the Gulf coast and the west coast have experienced recent extreme losses of property, lives and livelihood due to Hurricane Sally and rampant fires, further compounding the impact on them of the COVID pandemic. In short, many in our state and country are in the midst of a mental health crisis. This is not a personality defect or sign of weakness. It does not just affect one type of person. We all can experience mental and emotional health issues.
So, what can we do? First, recognize that everyone is having these experiences to some degree. What we have learned about a major crisis is there are predictable emotional highs and lows as our state, country and the world move through the six stages of a disaster: pre-disaster, impact, heroic, honeymoon, disillusionment and reconstruction. If there is any good news about this situation it is that critical conversations are taking place in homes and workplaces. Individuals from all walks of life feel freer to share their feelings and fears, to listen to each other and to act decisively.
On the other hand, we know millions of Americans and Alabamians are suffering tremendously. According to a June 2020 Centers for Disease Control poll, forty percent of adults reported struggling with mental health or substance use issues since March. For frontline healthcare workers and first responders, the impact of COVID-19 and the resulting increasedcritical care workload, is immense. Providing those levels of care has led to stress, anxiety, fear, substance use, suicidal thoughts and other mental health issues that for many individuals has resulted in a state of PTSD. This is true for individuals and families, regardless of direct care-giving involvement.
How can we improve mental health for ourselves, our family, coworkers and friends?
First, start the conversation. Everyone needs to feel they are "seen" and fully informed of options. Don't hide your own feelings or genuine concern for those of others. Look for common experiences, while sharing useful and accurate information. In the work environment, a buddy system could be a vital strategy to ensure that no one is further isolated.
Warmlines, such as Wings Across Alabama's phone line [1-844-999-4647] are there for anyone to call. Peer support is offered through dozens of organizations by trained peer specialists who have been successful in recovery. They help others to stay engaged in the recovery process and reduce the likelihood of relapse.
Alabama's nineteen local mental health authorities and other mental health related organizations around the state offer direct services. Providers have implemented innovative ways to serve individuals through telehealth therapy, virtual group meetings, and drive-throughs for medication or information.
What can we do today is to turn our worries into action? Do not wait to seek help or help someone else. Create a mental health safety plan for yourself or family and friends about whom you may be concerned. Take breaks from social media but stayhealthily connected with friends and family.
To further expand accessibility to care, Alabama is transforming the approach to prevention and early intervention regarding mental health. From initiatives like the First Episode Psychosis program, the School-Based Mental Health Collaborative and ourIndividual Placement and Support-Supported Employmentprogram, to the Stepping Up Initiative's goal to reduce the number of individuals with mental illness in jails, the Alabama Department of Mental Health is creating preventive and restorative programs for recovery.
Remember that behavioral health is essential health. Prevention works. Treatment is effective, And, people can and do recover from mental and/or substance use disorders. Most of all, we must be kind to each other; it is good for our own mental health.
To find resources and assistance for mental health services visit: www.mh.alabama.gov