HHS Announces that Medicare Advantage Enrollment Is Expected to Increase by 11 Percent
By Brandon Moseley
Alabama Political Reporter
Thursday, the United States Health and Human Services Department (HHS) announced in a written statement that enrollment in the Medicare Advantage (MA) program is projected to increase by 11 percent during the next year and that premiums will remain steady.
HHS Secretary Kathleen Sebelius said, "Thanks to the Affordable Care Act, the Medicare Advantage and Prescription Drug programs have been strengthened and continue to improve for beneficiaries. Since the law was enacted in 2010, average premiums have gone down, enrollment has gone up, and new benefits and lower drug costs continue to help millions of seniors and people with disabilities." Sebelius said that since the Affordable Care Act was passed in 2010, Medicare Advantage premiums have dropped by 10% and enrollment has risen by 28%.
Secretary Sebelius credited new powers given to the Centers for Medicare & Medicaid Services (CMS) by the Patient Protection and Affordable Care Act (popularly known as Obamacare) with protecting beneficiaries from significant increases in costs or cuts in benefits. Sebelius added that acccess to supplemental benefits has remained steady and that beneficiaries' average out-of-pocket spending has remained constant.
According to the report, the average MA premium in 2013 will increase by only $1.47 from last year, coming to $32.59 a month. Last year however seniors preferred the lowest cost plans. If they continue to pick the lowest cost plans over higher cost higher benefit plans in 2013, like they did in 2012 the average premium is expected to increase by just 57 cents. According to HHS 99.6% of American seniors live within the service area of at least one Medicare Advantage program. In Alabama, Blue Cross/Blue Shield, United Healthcare, Humana, Viva (a subsidiary of UAB), Windsor, and HealthSprings all offer Medicare Advantage Plans; but not every plan is sold in every county and different counties may pay different prices for the same plan depending on local doctor and hospital participation.
The HHS also announced that the average basic Medicare prescription drug plan (Medicare PDP) premium was projected to just be $30 in 2013, holding steady from last year. Coverage for both brand name and generic drugs in the Part D donut hole coverage gap will increase in 2013. In 2013, people with Medicare will receive approximately 53% off the cost of brand name drugs, and coverage for 21 percent of the cost of generic drugs, in the donut hole. The donut hole was built in to the Medicare senior drug benefit to discourage overuse of prescription drugs by seniors. For 2013 the donut hole will be from $2970 to $4750. Persons with modest means can qualify for the Low Income Subsidy program (LIS) or Alabama Medicaid where there is no donut hole.
Multiple Prescription Drug Plans are available in Alabama although different counties have access to different plans. Stand alone Medicare prescription drug plans are sold by Blue Cross/Blue Shield, United Healthcare, Humana, Silverscript, First One (a subsidiary of Coventry which was recently purchased by Aetna), Aetna, Express Scripts, Cigna, Windsor, Community CCRx (recently purchased by Silverscript), Wellcare, UniCare, United American, Envision, and Health Net as well as other companies.
This year the annual enrollment period for Medicare beneficiaries to enroll in or change their Medicare Advantage or Prescription Drug Plan begins on October 15th and ends on December 7th. Plans, providers, drug formularies, and LIS subsidy qualification levels change every calendar year so it is important for Medicare beneficiaries to annually check to see if their plan is still the best plan for them.
Original Medicare shares costs with the beneficiaries. For a senior with only original Medicare the inpatient deductible per 60 day benefit period is $11156. The per day copayment for days 61-90 in the hospital is $289. For lifetime reserve days (days 91-150) it is $578 per day. The copayment for Medicare approved skilled nursing care (days 21-100) is $144.50 per day. The annual Medicare Part B deductible is $140 and Medicare pays only 80% of the Part B costs after the deductible is met. Some Medicare providers can charge up to 15% over the Medicare approved amounts. Medicare beneficiaries are responsible for any and all of those excess charges in addition to their 20% copayment. These are the 2012 numbers and there likely will be some changes in 2013.
Unlike most insurers there is no maximum out of pocket cost in basic Medicare. For this reason, most Medicare beneficiaries purchase a Medicare supplement from a private insurance company or they enroll in a Medicare Advantage Plan. Original Medicare and a Medicare supplement are accepted by a far larger network of doctors and hospitals than Medicare Advantage Plans (which are often limited to certain geographic areas). Blue Cross/Blue Shield, United Healthcare, United American, United of Omaha, Gerber, Assured, Humana, Great Plains, and other companies market Medicare supplements in the state of Alabama.
For purposes of full disclosure the writer is a licensed health insurance agent specializing in senior health.
For more information go to: http://www.Medicare.gov
Governor declares state of emergency ahead of Tropical Storm Zeta
Zeta is currently a tropical storm over the Gulf of Mexico, but it is predicted to make landfall as a category one hurricane.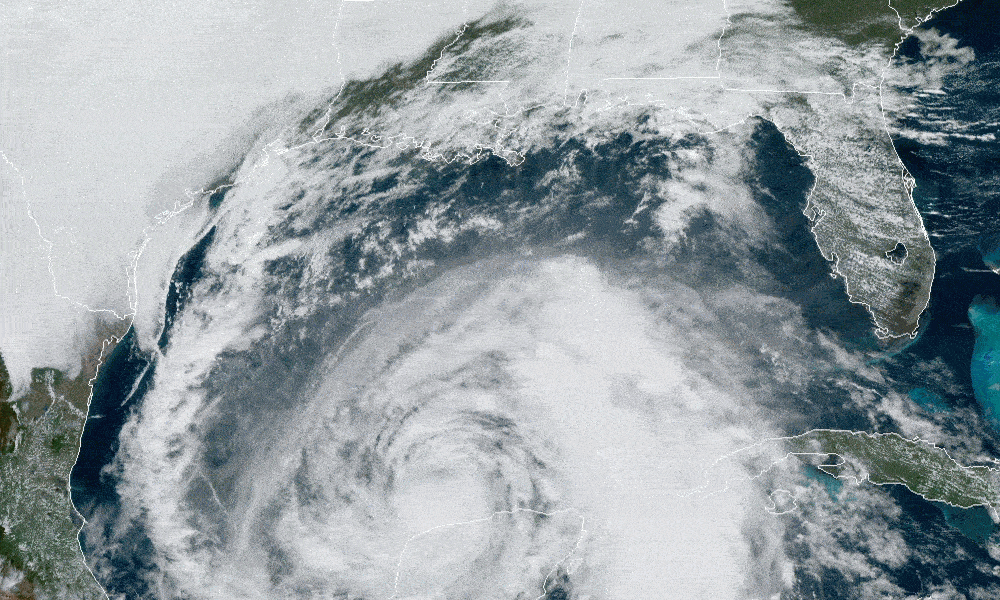 Alabama Gov. Kay Ivey on Tuesday issued a state of emergency as Tropical Storm Zeta approaches the Gulf Coast.
"Ahead of Tropical Storm Zeta's anticipated landfall Wednesday evening as a Category 1 hurricane, I am issuing a state of emergency effective today at 4:00 p.m.," Ivey said. "While this storm is not expected to have an impact as large as storms we've seen move through the Gulf earlier this year, we want to be in the best place possible to respond to anticipated rain, storm surge and mass power outage. I encourage everyone to remain weather aware and tuned in to their trusted news source as this storm could shift direction or change intensity. We continue to track the path of this storm and will stay in touch with the people of Alabama with any updates."
Zeta is currently a tropical storm over the Gulf of Mexico, but it is predicted to make landfall as a category one hurricane. The National Hurricane Center is predicting Zeta to make landfall in Mississippi on Wednesday and then proceed toward Alabama, but these storms can and do move.
A more easterly track could prove devastating to the Alabama Gulf Coast as was the case with Hurricane Sally, which shifted course in September, hitting Alabama, though Zeta is expected to be weaker than Sally at landfall.
The storm surge from the Mississippi-Alabama border to Dauphin Island is forecast to be 5 to 8 feet. Mobile Bay to the Alabama-Florida border is expected to have 3 to 5 feet of storm surge and from the border to Navarre, Florida, could experience 2 to 4 feet of storm surge.
Hurricane force winds are a possibility with this storm. Tropical force winds are expected to be an issue for Southern Mississippi and Alabama well inland. There is expected to be heavy rainfall across the state Wednesday night into Thursday morning.
The Baldwin County Emergency Management Agency announced that sandbags are available inside the county commission office at Robertsdale Central Annex (22251 Palmer Street) until 4:30 p.m. Tuesday and from 8 a.m. until 4:30 p.m. Wednesday or while they last.
Bring any help and shovels you will need. There is a limit of just 25 bags per person. Alabama's coastal counties are currently under a Tropical Storm Warning, a Storm Surge Warning for Mobile County and a High Rip Current and High Surf Warning.
Congressman Bradley Byrne said, "I just finished up briefings from Alabama EMA, FEMA, and the National Hurricane Center regarding #Zeta. We should not take this storm lightly and should start making preparations right away. After sundown Wednesday, I'd encourage everyone in Southwest Alabama to stay home and off the roads until sunrise Thursday. This storm will have impacts as far north as Montgomery, so those in Washington, Clarke, and Monroe counties will see tropical storm force winds and heavy rain. I'd encourage everyone to charge their phones and other necessary electronics. If you have an emergency during the storm, call 911 and do not try to drive."
Coastal Alabama is still in the process of recovering from Hurricane Sally which hit the state on Sept. 15.