Governor Bentley Awards Innovation Funds to 15 Higher Education Projects
From the Office of Governor Robert Bentley
HOOVER – A series of grants announced by Governor Robert Bentley Wednesday will pave the way for research, innovation, and job creation across Alabama.
The grants, totaling $4 million, come from the Alabama Innovation Fund.  The Alabama Innovation Fund supports research and economic development initiatives from the state's public colleges and universities.  The fund is a part of Accelerate Alabama – the state's long-term plan for economic development.  This first round of grants is part of Governor Bentley's efforts to further prioritize innovation and entrepreneurship in the Education Trust Fund budget.
"By awarding these grants, we are investing in new opportunities that will benefit our communities for years to come," Governor Bentley said.  "The Alabama Innovation Fund supports high-tech research and innovative ideas.  These grants will lead to new innovations for our communities and more jobs for Alabamians."
In all, 15 grants were announced Wednesday at the Economic Development Partnership of Alabama's second annual Innovation and Entrepreneurship Conference.
The Alabama Innovation Fund operates two distinct programs administered by Alabama Department of Commerce Secretary Greg Canfield.  The Renewal Program distributes grants to public universities based on each university's federally-financed research and development expenditures as reported over the preceding three years by the National Science Foundation.  The Research Program stimulates economic development.
Criteria used in awarding the grants include the existence of a public-private partnership, the likelihood of a project being capable of successful commercialization, the likelihood that it will stimulate further research and development in Alabama, and the likelihood of the project contributing directly or indirectly to the creation of additional jobs within the state.
"This program will enhance Alabama's economy in a variety of ways," Secretary Canfield said.  "Not only will it help us attract new industries to the state, it will also work to expand the technology base available to our state's businesses.  It will help create new products and services, provide support to existing businesses and industries, and increase both the number and quality of scientists and engineers throughout the state."
The project principal investigators, school names, the names of the projects, and the award amounts include:
Robert Kimberly, the University of Alabama at Birmingham (UAB), Center for Clinical and Translation and Science Innovation, $1,574,885  (Renewal Program Funding)
Jason Cassibry, the University of Alabama at Huntsville (UAH), Development and Testing of the Charger Facility for Deep Space Fusion Propulsion Research, $299,557  (Renewal Program Funding)
Oladiran Fasina, Auburn University (AU), Naval Stores Chemicals Productions from Southern Forests by Innovative Treating, $204,351  (Renewal Program Funding)
Richard P. Swatloski, the University of Alabama (UA), Alabama Start-up Seed Fund Program, $125,792  (Renewal Program Funding)
Alec Yasinsac, University of South Alabama (USA), Metrics for Computing Education, $78,617  (Renewal Program Funding)
Weikuan Yu, AU, Smart Network Backplane for Fast Analytics of Big Data, $68,797  (Renewal Program Funding)
Allen Parrish, UA, 10-8CAD (Public safety technology, computer-aided dispatch), $206,326  (Research Program Funding)
Bruce Tatarchuk, AU, Ultra High Thermal Conductivity Catalyst Carriers, $200,020  (Research Program Funding)
Bharat Soni, UAB, Integrated Mixed Reality Simulation Training Center, $200,000  (Research Program Funding)
David Nelson, USA, Commercial Development of Millimeter Wave Peripheral Perfusion Monitor, $200,000  (Research Program Funding)
Vicki P. Hawsey, Wallace State at Hanceville, Appalachian Regional Commission Center for Entrepreneurship and Energy Innovations, $200,000  (Research Program Funding)
Anthony Skjellum, UAB, Commercialization of UAB Research Innovations in Cybersecurity, $184,000  (Research Program Funding)
Robin D. Rogers, UA, A General Approach to 2D Nanomaterial, $160,487  (Research Program Funding)
Marko Hakovirta, AU, Intelligent Control Solution for Smart Manufacturing and Energy Reduction in Pulp Mills, $142,835  (Research Program Funding)
Gregory Thompson, UA, Partnering with Nucor Steel in Development Microalloyed Precipitation Strengthened Steels, $74,332  (Research Program Funding)
Also Wednesday, Governor Bentley said that in order to continue the momentum of bringing great jobs to the state, he needs the help of the voters on November 6.  Amendment Two on the November 6 ballot will correct technical language regarding the refinancing of bonds and will allow the savings from lower interest rates to be used to recruit new industry and encourage existing industry expansions.
"The bottom line is this will give our state a new avenue for providing economic development incentives, and that will help us create more new jobs," Governor Bentley said.  "The amendment will not raise the state's debt limit, and it will go a long way in helping us ensure more economic development for communities across the state."
Governor declares state of emergency ahead of Tropical Storm Zeta
Zeta is currently a tropical storm over the Gulf of Mexico, but it is predicted to make landfall as a category one hurricane.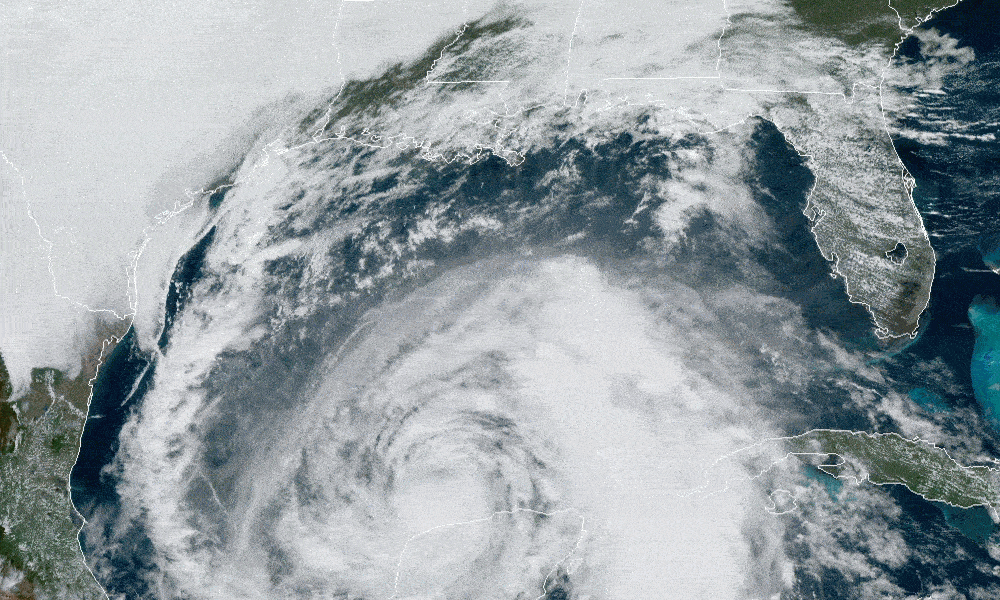 Alabama Gov. Kay Ivey on Tuesday issued a state of emergency as Tropical Storm Zeta approaches the Gulf Coast.
"Ahead of Tropical Storm Zeta's anticipated landfall Wednesday evening as a Category 1 hurricane, I am issuing a state of emergency effective today at 4:00 p.m.," Ivey said. "While this storm is not expected to have an impact as large as storms we've seen move through the Gulf earlier this year, we want to be in the best place possible to respond to anticipated rain, storm surge and mass power outage. I encourage everyone to remain weather aware and tuned in to their trusted news source as this storm could shift direction or change intensity. We continue to track the path of this storm and will stay in touch with the people of Alabama with any updates."
Zeta is currently a tropical storm over the Gulf of Mexico, but it is predicted to make landfall as a category one hurricane. The National Hurricane Center is predicting Zeta to make landfall in Mississippi on Wednesday and then proceed toward Alabama, but these storms can and do move.
A more easterly track could prove devastating to the Alabama Gulf Coast as was the case with Hurricane Sally, which shifted course in September, hitting Alabama, though Zeta is expected to be weaker than Sally at landfall.
The storm surge from the Mississippi-Alabama border to Dauphin Island is forecast to be 5 to 8 feet. Mobile Bay to the Alabama-Florida border is expected to have 3 to 5 feet of storm surge and from the border to Navarre, Florida, could experience 2 to 4 feet of storm surge.
Hurricane force winds are a possibility with this storm. Tropical force winds are expected to be an issue for Southern Mississippi and Alabama well inland. There is expected to be heavy rainfall across the state Wednesday night into Thursday morning.
The Baldwin County Emergency Management Agency announced that sandbags are available inside the county commission office at Robertsdale Central Annex (22251 Palmer Street) until 4:30 p.m. Tuesday and from 8 a.m. until 4:30 p.m. Wednesday or while they last.
Bring any help and shovels you will need. There is a limit of just 25 bags per person. Alabama's coastal counties are currently under a Tropical Storm Warning, a Storm Surge Warning for Mobile County and a High Rip Current and High Surf Warning.
Congressman Bradley Byrne said, "I just finished up briefings from Alabama EMA, FEMA, and the National Hurricane Center regarding #Zeta. We should not take this storm lightly and should start making preparations right away. After sundown Wednesday, I'd encourage everyone in Southwest Alabama to stay home and off the roads until sunrise Thursday. This storm will have impacts as far north as Montgomery, so those in Washington, Clarke, and Monroe counties will see tropical storm force winds and heavy rain. I'd encourage everyone to charge their phones and other necessary electronics. If you have an emergency during the storm, call 911 and do not try to drive."
Coastal Alabama is still in the process of recovering from Hurricane Sally which hit the state on Sept. 15.