Tuesday is Municipal Election Runoff Day
By Brandon Moseley
Alabama Political Reporter
The polls will be open on Tuesday from 7:00 am to 7:00 pm in cities where there was an election in August and no candidate got 50% of the vote +1.
In Leeds there are runoffs in the Mayor's race and in city council Districts 4 and 5. The Mayoral run-off is between incumbent Eric Patterson and David Miller. District 4 is between Craig Wadsworth and Kelly Washburn.  The District 5 council race is between Davoris Ragland and former Mayor Jack Courson.
In Pell City, former mayor Adam Stocks seeks a triumphant return to the Mayor's office.  He faces a challenge from Joe Funderburg.  The incumbent Mayor Bill Hereford chose not to run for reelection.
In Cedar Bluff Mayor Ethel Sprouse is facing Martha Baker in a runoff.
In Daphne, incumbent Mayor Bailey Yelding Jr. will face challenger City Councilman Derek Boulware.  Yielding was appointed mayor when Mayor Fred Small resigned last year.
In Alabaster, incumbent Mayor David Frings is facing challenger Marty Handlon.
In Montevallo first-term incumbent Ben McCrory and challenger, City Council woman Hollie Cost, are in a runoff for that city's top job.
In Helena there will be a runoff between incumbent Mayor Charles W. "Sonny" Penhale and challenger Mark R. Hall.
Colony's next mayor will be either Councilman Patrick Ward or Council member Donnis Leeth.  Incumbent Morris Fitts failed to make the primary.
In Garden City, incumbent mayor Harden Davis faces challenger Tim Eskew.
In Decatur, former Mayor Don Kyle faces Carl Cole for that city's highest office.
Council woman Dianne Prestridge is facing Bob Joslin for the office of Mayor of Arab.
In Brighton former Mayor Eddie Cooper faces city Councilwoman Barbara Watkins to be the city's next mayor.
In Opp, incumbent Mayor H.D. Edgar is facing challenger John Bartholomew.
In Gantt incumbent Mayor Missy Grissett is facing challenger Connie Cauthen.
In Red Level Willie J. Hendrix is running against Deborah Hoffman.
In Selma, incumbent Mayor George Evans faces challenger James Peerlans.
In Tallassee incumbent Mayor George McCain is facing a challenge from Bobby Payne.
In Hartselle Donald E. Hall faces Johnnie J. Howell for that city's top post.
In Rainsville Bejan Taheri faces Nick Jones for that city's mayor's job.
In the city of Skyline, Archie Rice faces Kyle Morris in that city's runoff election.
In Tuscumbia incumbent Mayor Bill Shoemaker faces fire Chief David Cole.
In Waterloo former Mayor Jerry McIntyre faces former Mayor Mary Jenelee Higgins.
This is only a partial list of the many cities and towns holding runoff elections on Tuesday.  If you are in doubt about whether or not there is an election in your town call your town clerk's office or city hall.
The polls will be open from 7 a.m. to 7 p.m.
Mazda, Toyota invest additional $830 million in joint Huntsville plant
The additional investment into the plant, which is to produce new SUV's for both car companies, is for new manufacturing technologies to the production line and additional training for the 4,000 or so expected workers.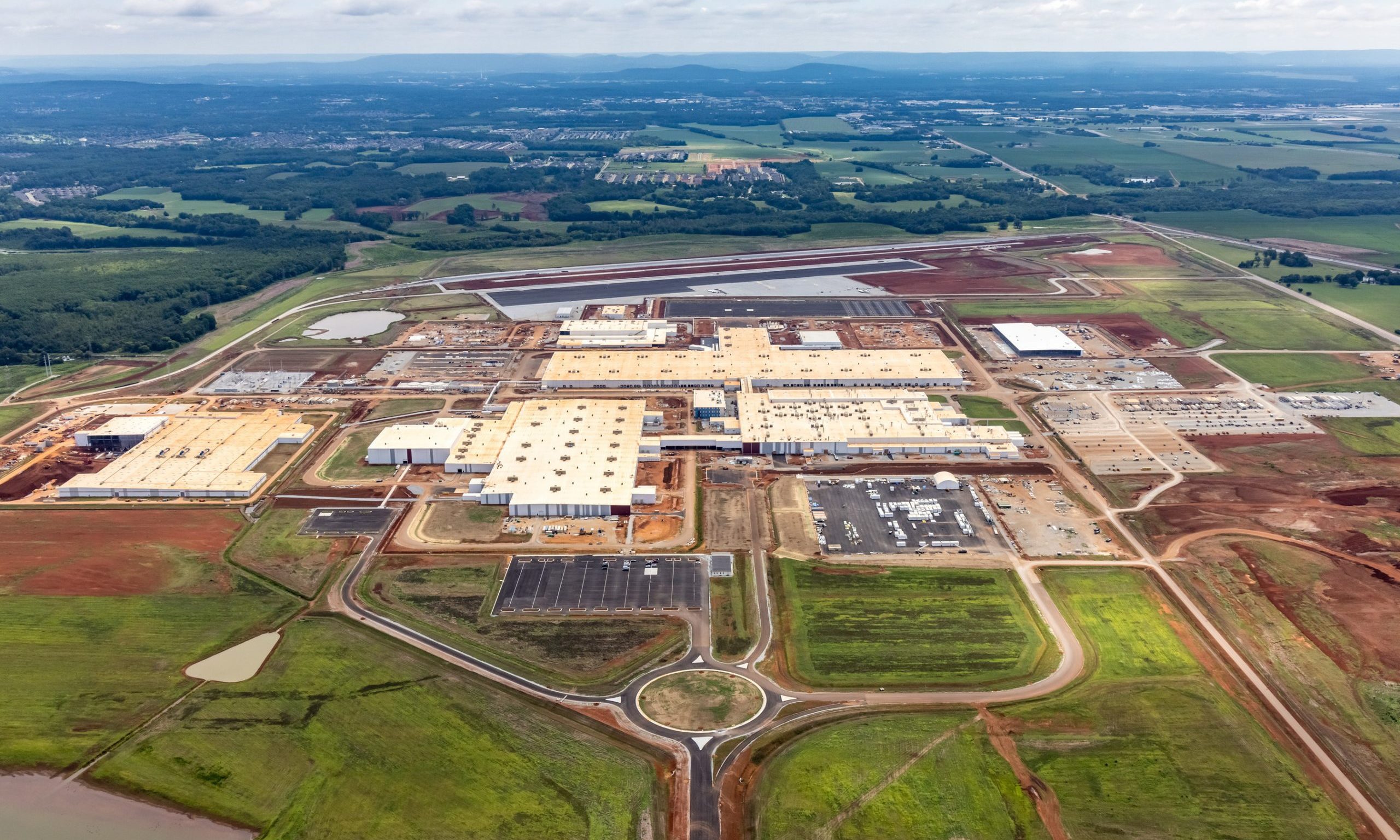 Gov. Kay Ivey on Thursday announced an additional $830 million investment in Mazda Motor Corp. and Toyota Motor Corp.'s joint manufacturing venture, Mazda Toyota Manufacturing, in Huntsville. 
The additional investment into the plant, which is to produce new SUV's for both car companies, is for new manufacturing technologies to the production line and additional training for the 4,000 or so expected workers, according to a press release from Ivey's office. 
"Toyota's presence in Alabama continues to build excitement about future opportunities that lie ahead, both for our economy and for the residents of our great state," Ivey said in a statement. "Mazda and Toyota's increased commitment to the development of this manufacturing plant reiterates their belief in the future of manufacturing in America and the potential for the state of Alabama to be an economic leader in the wake of unprecedented economic change.
The additional $830 million brings the total investment in the project to $2.311 billion and will allow for production line modifications for both of the new models. Once complete, the facility is slated to be able to produce up to 150,000 of a future Mazda crossover model and up to 150,000 of the Toyota SUVs annually. 
The joint venture has already hired approximately 600 of the planned 4,000 new workers, and the companies expect to begin accepting applications again later this year.
"Mazda Toyota Manufacturing is proud to call Alabama home. Through strong support from our state and local partners, we have been able to further incorporate cutting-edge manufacturing technologies, provide world-class training for team members and develop the highest quality production processes," said Mark Brazeal, vice president of administration at MTM, in a statement. "As we prepare for the start of production next year, we look forward to developing our future workforce and serving as a hometown company for many years to come."
Construction on the Huntsville plant is ongoing, with 75 to 100 percent completion on roofing, siding, floor slabs, ductwork, fire protection and electrical, according to the press release. 
"This newest investment by our partners at Mazda Toyota Manufacturing shows the company's continued confidence in the ability of our community to provide a strong, skilled workforce to meet the demands for quality and reliability," Huntsville Mayor Tommy Battle said in a statement. "We look forward to the day when the first vehicles roll off the line."
"We are excited to learn of this additional investment being made by Mazda Toyota Manufacturing," Limestone County Commission Chairman Colin Daly said in a statement. "We continue to be grateful to MTM for their belief in our community and look forward to our partnership with them for many years to co
Greg Canfield, Secretary of the Alabama Department of Commerce, said the new investment will magnify the economic impact of a project that is poised to transform the North Alabama region.
"With this enhanced investment, Mazda Toyota Manufacturing USA is adding new technology and capabilities to a manufacturing facility that was already designed to be one of the most efficient factories in the automotive industry," Canfield said in a statement. "We're confident that the groundbreaking collaboration between Mazda and Toyota will drive growth not only for the companies but also for North Alabama for generations."