Small Business Pessimistic Over Economy and Elections
By Brandon Moseley
Alabama Political Reporter
The National Federation of Independent Businesses (NFIB) reports that in their September survey most small businesses were postponing hiring decisions until after the November 6th election.
The state director of NFIB/Alabama Rosemary Elebash said, "Small-business owners are telling us that the political climate is more of a concern to them right now than the economy is," she said. "Small-business owners are in a holding pattern. They're spending only where necessary, and they aren't hiring, expanding or ordering more inventories until the future becomes more certain."
The NFIB's chief economist William Dunkelberg said in a written statement, "The election is just weeks away and essentially a horse-race, and its outcomes would have vastly divergent policy implications.   Everyone is waiting to see what happens, especially small-business owners who have a lot at stake in the outcome—which could mean higher marginal tax rates and more deficits, OR lower marginal tax rates and less government."
The group's survey showed that September was yet another month of low expectations and pessimism for small businesses.  The NFIB Small Business Optimism Index lost another 0.1 points and fell to 92.8.
21% of small business owners report that slow sales is their #1 business problem.  That percentage has steadily dropped since it peaked at 34% in March 2010.  Only 1% of business owners are predicting that they will have higher sales in the coming months.  That is down from a high of 12% in February.  This is an indicator of a poor economic outlook because when business owners are pessimistic they are less likely to expand their businesses, add more inventory, or increase their payrolls.
Only 21% of small business owners reported that they were planning new capital outlays in the next three to six months.  That is a drop of 3 points, however the index of business owners who are expecting better business conditions rose 4 points.  This follows an increase of 6 points in the previous month.
According to the NFIB's survey small business owners created fewer jobs in September than they did in the previous two months.  Only ten percent of small business owners reported plans to increase employment.  That is down 3 points from August.  The percentage of small business owners reporting that they planned to reduce jobs stands at 11%.  10% reported hiring additional workers with an average addition of 2.2 workers per firm.  Of those who reduced workers in the past few months they average a reduction of 3 workers.  51% of small business owners reported that they tried to hire workers in the past three months.  41% reported that there were few or no qualified applicants for those positions.   Only 17% of small business owners reported that it was hard to fill job openings.  That is a drop of one point from the previous survey.
According to analysis in the report, "Consumer spending has barely advanced this year, and consequently so has job creation. Employment is still 4 million lower than it was in the first quarter of 2008 (first quarter). The population grows about 1% annually. A few more jobs are needed to take care of that, and that seems to be about all we are getting."
Only 6% of small business owners reported that they had raised prices in September.  Only 2% reported reducing worker compensation in September while 16% reported raising worker  compensation.  10% reported that they were planning to increase worker compensation in the next three months.
The NFIB/Alabama is the state of Alabama's leading small-business association.  The NFIB's Small Business Economic Trends is based on random sampling of 691 NFIB member businesses that were surveyed throughout the month of September.  The NFIB is a nonprofit, nonpartisan organization that was founded in 1943.
To view the whole report: http://www.nfib.com/sbetindex
Alabama's COVID-19 hospitalizations, cases continue rise
Average daily hospitalizations continue an ongoing increase as cases nationwide surge.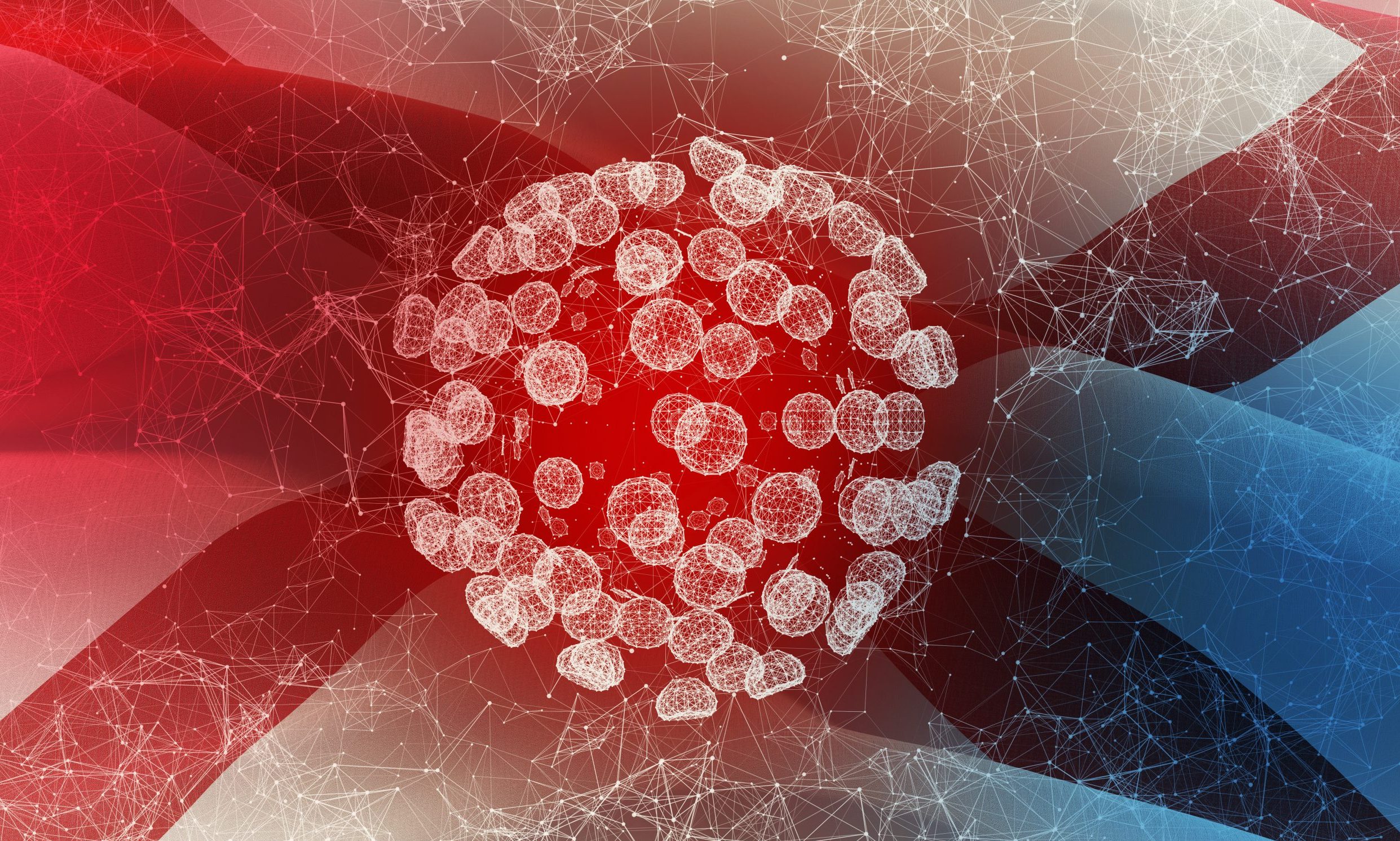 The number of COVID-19 patients hospitalized in Alabama hit 863 on Wednesday, the highest daily count since Sept 4, as average daily hospitalizations continue a steady increase and cases nationwide surge.

UAB Hospital in Birmingham on Wednesday was caring for 72 COVID-19 inpatients — the highest number the hospital has cared for since Aug. 21. 
In the last two weeks, Alabama has reported an increase of 15,089 new COVID-19 cases, according to the Alabama Department of Public Health and APR's calculations.
That number is the largest increase over a 14-day period since the two weeks ending Sept. 9. On average, the state has reported 1,078 new cases per day over the last two weeks, the highest 14-day average since Sept. 9.
The state reported 1,390 new confirmed and probable cases Thursday. Over the last week, the state has reported 7,902 cases, the most in a seven-day period since the week ending Sept. 5. That's an average of 1,129 cases per day over the last seven days.

Alabama's positivity rate, based on 14-day case and test increases, was nearly 16 percent Thursday, the highest that rate has been since mid-September.
Public health experts say the positivity rate, which measures the number of positive cases as a percentage of total tests, needs to be at or below 5 percent. Any higher, and experts say there's not enough testing and cases are likely to be going undetected. 
"I really won't feel comfortable until we're down to about 3 percent," said Dr. Karen Landers, the state's assistant health officer, speaking to APR last week. 
While new daily cases are beginning an upward trajectory, the number of tests administered statewide is not, contributing to the increasing positivity rate. The 14-day average of tests per day on Thursday was 6,856 — a nearly 10 percent decrease from two weeks prior. 
Over the last two weeks, ADPH reported 206 new COVID-19 deaths statewide, amounting to an average of 15 deaths per day over the last 14 days.

So far during the month of October, ADPH has reported 303 confirmed and probable COVID-19 deaths. In September, the total was 373. Since March, at least 2,843 people have died from the coronavirus.

The number of new cases nationwide appear to be headed toward a new high, according to data gathered by the COVID Tracking Project. The United States is now reporting nearly 60,000 cases per day based on a seven-day average. At least 213,672 Americans have died, according to the COVID Tracking Project.