Election Day 2012…Making A Hard Choice
By Vernon Burns
Alabama Political Reporter
While the people of Alabama will, without hesitation, reject the government centered future again offered to us by Obama and the democrats on November 6th, an easy choice. However, I must speak about a hard choice.
Amendment One: The extension of The Forever Wild Land Trust. This is a decision I wish I did not have to face. If our state and our nation were on a sound financial foundation, as I and most Alabama folks assumed in 1992, when we overwhelmingly approved the creation of Forever Wild, then yes is the only vote I could make.
The irony for me is I truly appreciate the value of this program to future generations and wish to see it continued. Over the past year, I have worked to promote the extension of Forever Wild at every turn. I have helped in organizing meetings and spoken out at every opportunity to dispute all the misrepresentations made about, what I consider one of the very few well thought out and well run government programs. If all of state government and our national government were operated any where near as efficiently as our Forever wild land trust then I would not be writing this.
But what I wish were true and the real world of 2012 are completely opposite. The wake up call, relating this to Forever wild, came when the governor and the legislature engineered the confiscation of 437 million dollars from the Alabama Trust Fund. These monies were taken with no plan or guarantee in the law to repay, and will be used to prop up the ever expansing medicaid (welfare) and prison populations.
The pledge, made to future generations by the people of Alabama in 1982 to hold the income we receive from oil and gas royalties in a permeant trust has now been violated. It is true games have been played with the trust before but, as of now, it is broken. How can we relate this to Forever Wild? The Alabama Trust Fund and the Forever Wild Land Trust, in my view, are two remarkable programs tied together in both concept and practice.
The Alabama Trust Fund was created, by the people of our state, to be a permeant and growing investment to hold the oil and gas royalties generated by the development of our natural resources on our public lands. With the royalty income as the principal and only the interest income generated by the trust investments being used to fund the legitimate functions of state government, we had established a conservative, common sense, method of preserving the benefits of our natural resources for future generations.
In 1992 this preservation of public natural resources was taken one logical step further. The Forever Wild Land Trust was created, with an 84% yes vote, to use 10% or less of the interest from the Alabama Trust Fund to purchase another natural resource, open public land for the permeant benefit of all citizens.
This is a very short over view of the why and how both The Alabama Trust Fund and The Forever wild Land Trust came to be. I see both as examples of the "wise and frugal government" Thomas Jefferson called for in his first inaugural address March 4, 1801.
Now both programs are being consumed by the monster our human weakness has created. The welfare state, with its endless promise of entitlements, and the crushing debt that is used to feed that beast, is destroying all we hold dear.
When our elected representatives break into to Alabama Trust Fund, to feed the welfare state, and get past their next election, I am not shocked. When that 437 million dollars has been burned in the entitlement fire, I can see the trust fund being robbed again.
As a conservative I firmly believe the preservation of our natural resources, along with their wise use, is the duty of each generation. I also know, without a doubt in my mind, the preservation and wise use of those resources can only be accomplished when it is based in a sound economic frame work. When the politicians managed this violation of The Alabama Trust Fund they apparently gave little or no consideration to Forever Wild. Modern political theory must teach that you can have your cake and eat it too.
I can not agree. The economic survival of our state and nation must override the yes vote my heart wants to make on amendment one. I vote "No" with the promise that I will do all I can to help restore Forever Wild when the underlying funding source is restored.
I vote "No" knowing that if we do not restore our state and our nation to the principals that have always made us the strongest force for good in this world, we will lose Forever Wild, and all else we hold dear, forever.
Opinion | On the Nov. 3 ballot, vote "no" on proposed Amendment 1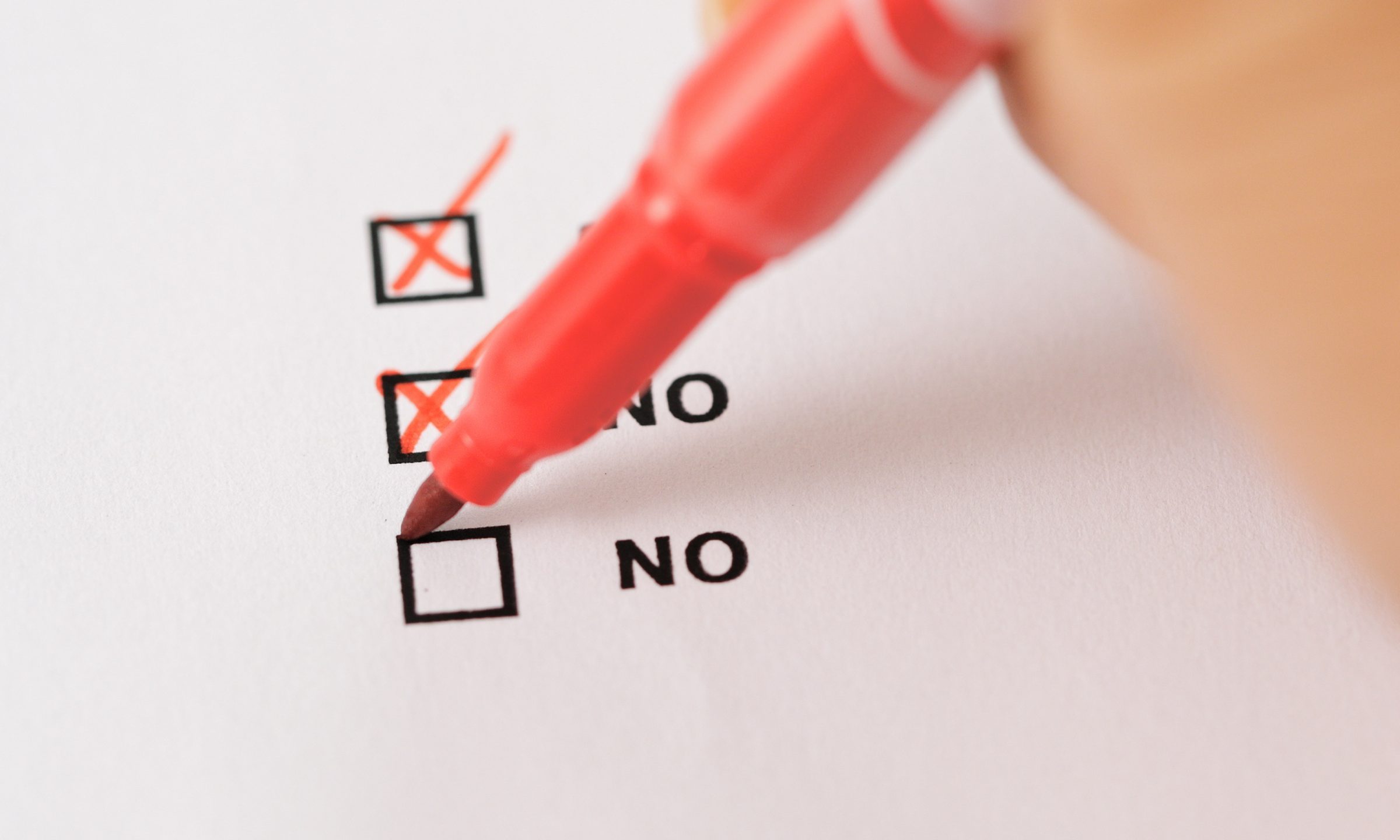 On Nov. 3, 2020, all Alabama voters should vote "no" on proposed Amendment 1. Vote no on Amendment 1 because it could allow state law changes to disenfranchise citizens whom the Legislature does not want to vote. Because Amendment 1 has no practical purpose and because it opens the door to mischief, all voters are urged to vote no.
Currently, the Alabama Constitution provides that "Every citizen of the United States…" has the right to vote in the county where the voter resides. Amendment 1 would delete the word "every" before citizen and replace it with "only a" citizen.
In Alabama, the only United States citizens who cannot vote today are most citizens who have been convicted of a felony of moral turpitude. These felonies are specifically identified in Ala. Code 17-3-30.1.
Without Amendment 1, the Alabama Constitution now says who can vote: every citizen. If voters approve Amendment 1, the Alabama Constitution would only identify a group who cannot vote. With Amendment 1, we, the citizens of the United States in Alabama, thus would lose the state constitutional protection of our voting rights.
In Alabama, no individual who is not a United States citizens can vote in a governmental election. So, Amendment 1 has no impact on non-citizens in Alabama.
Perhaps the purpose of Amendment 1 could be to drive voter turnout of those who mistakenly fear non-citizens can vote. The only other purpose for Amendment 1 would be allowing future Alabama state legislation to disenfranchise groups of Alabama citizens whom a majority of the legislature does not want to vote.
In 2020, the ballots in Florida and Colorado have similar amendments on the ballots. As in Alabama, Citizens Voters, Inc., claims it is responsible for putting these amendments on the ballots in those states. While Citizens Voters' name sounds like it is a good nonprofit, as a 501(c)(4), it has secret political donors. One cannot know who funds Citizen Voters and thus who is behind pushing these amendments with more than $8 million in dark money.
According to Citizen Voter's website, the stated reason for Amendment 1 is that some cities in several other states allow non-citizens to vote. My understanding is that such measures are rare and only apply to voting for local school boards.
And why would a local government's deciding that non-citizens can vote for local school boards be a state constitutional problem? Isn't the good government practice to allow local control of local issues? And again, this issue does not even exist in Alabama.
The bigger question, which makes Amendment 1's danger plain to see, is why eliminate the language protecting "every" citizen's right to vote? For example, Amendment 1 could have proposed "Every citizen and only a citizen" instead of deleting "every" when adding "only a" citizen. Why not leave the "every" citizen language in the Alabama Constitution?
Amendment 1 could allow Alabama new state legislation to disenfranchise some Alabama citizens. Such a change would probably violate federal law. But Alabama has often had voting laws that violated federal law until a lawsuit forced the state of Alabama not to enforce the illegal state voting law.  
The most recent similar law in Alabama might be 2011's HB56, the anti-immigrant law. Both HB56 and Amendment 1 are Alabama state laws that out-of-state interests pushed on us. And HB56 has been largely blocked by federal courts after expensive lawsuits.
Alabama's Nov. 3, 2020, ballot will have six constitutional amendments. On almost all ballots, Amendment 1 will be at the bottom right on the first page (front) of the ballot or will be at the top left on the second page (back) of the ballot.
Let's keep in our state constitution our protection of every voters' right to vote.
Based on Amendment 1's having no practical benefit and its opening many opportunities for mischief, all Alabama voters are strongly urged to vote "no" on Amendment 1.