Election Day 2012…Making A Hard Choice
By Vernon Burns
Alabama Political Reporter
While the people of Alabama will, without hesitation, reject the government centered future again offered to us by Obama and the democrats on November 6th, an easy choice. However, I must speak about a hard choice.
Amendment One: The extension of The Forever Wild Land Trust. This is a decision I wish I did not have to face. If our state and our nation were on a sound financial foundation, as I and most Alabama folks assumed in 1992, when we overwhelmingly approved the creation of Forever Wild, then yes is the only vote I could make.
The irony for me is I truly appreciate the value of this program to future generations and wish to see it continued. Over the past year, I have worked to promote the extension of Forever Wild at every turn. I have helped in organizing meetings and spoken out at every opportunity to dispute all the misrepresentations made about, what I consider one of the very few well thought out and well run government programs. If all of state government and our national government were operated any where near as efficiently as our Forever wild land trust then I would not be writing this.
But what I wish were true and the real world of 2012 are completely opposite. The wake up call, relating this to Forever wild, came when the governor and the legislature engineered the confiscation of 437 million dollars from the Alabama Trust Fund. These monies were taken with no plan or guarantee in the law to repay, and will be used to prop up the ever expansing medicaid (welfare) and prison populations.
The pledge, made to future generations by the people of Alabama in 1982 to hold the income we receive from oil and gas royalties in a permeant trust has now been violated. It is true games have been played with the trust before but, as of now, it is broken. How can we relate this to Forever Wild? The Alabama Trust Fund and the Forever Wild Land Trust, in my view, are two remarkable programs tied together in both concept and practice.
The Alabama Trust Fund was created, by the people of our state, to be a permeant and growing investment to hold the oil and gas royalties generated by the development of our natural resources on our public lands. With the royalty income as the principal and only the interest income generated by the trust investments being used to fund the legitimate functions of state government, we had established a conservative, common sense, method of preserving the benefits of our natural resources for future generations.
In 1992 this preservation of public natural resources was taken one logical step further. The Forever Wild Land Trust was created, with an 84% yes vote, to use 10% or less of the interest from the Alabama Trust Fund to purchase another natural resource, open public land for the permeant benefit of all citizens.
This is a very short over view of the why and how both The Alabama Trust Fund and The Forever wild Land Trust came to be. I see both as examples of the "wise and frugal government" Thomas Jefferson called for in his first inaugural address March 4, 1801.
Now both programs are being consumed by the monster our human weakness has created. The welfare state, with its endless promise of entitlements, and the crushing debt that is used to feed that beast, is destroying all we hold dear.
When our elected representatives break into to Alabama Trust Fund, to feed the welfare state, and get past their next election, I am not shocked. When that 437 million dollars has been burned in the entitlement fire, I can see the trust fund being robbed again.
As a conservative I firmly believe the preservation of our natural resources, along with their wise use, is the duty of each generation. I also know, without a doubt in my mind, the preservation and wise use of those resources can only be accomplished when it is based in a sound economic frame work. When the politicians managed this violation of The Alabama Trust Fund they apparently gave little or no consideration to Forever Wild. Modern political theory must teach that you can have your cake and eat it too.
I can not agree. The economic survival of our state and nation must override the yes vote my heart wants to make on amendment one. I vote "No" with the promise that I will do all I can to help restore Forever Wild when the underlying funding source is restored.
I vote "No" knowing that if we do not restore our state and our nation to the principals that have always made us the strongest force for good in this world, we will lose Forever Wild, and all else we hold dear, forever.
Print this piece
Opinion | "Just Mercy" and Justice do not exist in Alabama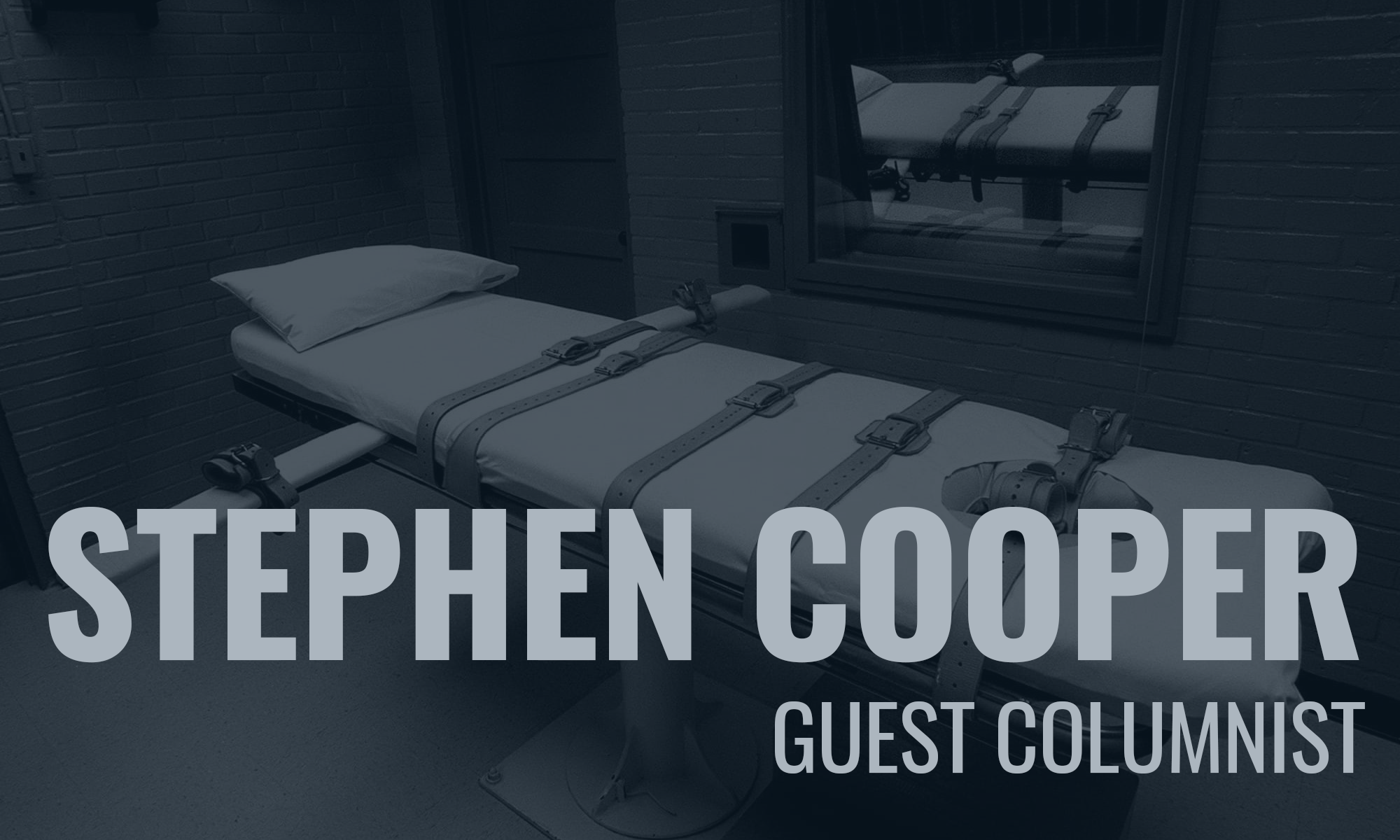 The chance of there being "just mercy" for Nathaniel Woods—facing lethal injection on March 5 for the killing of three Birmingham police officers—is as good as the chance Alabama will ever reform its dismal, no-justice-to-be-found-anywhere legal system; it ain't gonna happen.
A Hollywood movie and best-selling book about a legendary lawyer getting an innocent man off of death row can't change a culture of condemnation on its own. It can't, by itself, defeat deep-seated hatred and crass corruption that feeds off, subjugates, and disenfranchises the poor in Alabama.
And so I hate to tell my progressive, abolitionist friends: But it is unreasonable and naive to think the undeniably decent call for "just mercy" can push the needle from out of the veins of flesh-and-blood human beings—even old, dying ones—condemned to death in Alabama.
The righteous cry for "just mercy" can't cool the hot, facile, and feral appeal of vengeance in a state soaked in the blood of slavery and segregation, where hatred for common humanity thrived, and, where it remains, having long ago seeped into its criminal code, its policies of mass incarceration, its entrenched and inescapable poverty for so many, its abysmal prison conditions, and its terrible, twisted addiction to capital punishment.
"Just mercy" doesn't exist in Alabama, because truth be told, justice doesn't exist in the state either.
Elsewhere I've written how Alabama has been torturing poor people for a long time, how it's been ducking and dodging death penalty accountability, and, how its sick and shrouded plan to exterminate a substantial portion of its death row population with nitrogen gas is an abomination. But this time let me offer a new, concrete, more personal anecdote to illustrate how unfair and unjust Alabama's so-called "justice" system is.
Over five years ago, as a "capital habeas" or "post-conviction" attorney, I was involved in litigating a capital case in Alabama; the end result of our Herculean effort was that a man named Christopher Revis had his death sentenced vacated and a new trial ordered—by Marion County Circuit Court Judge John H. Bentley—because of juror misconduct and ineffective assistance of counsel. 
Over five years have passed since that magical, momentous, Hollywood movie-like day when Bentley ruled. But, guess what? Christopher Revis still has not had his new trial. 
That's right: Even though Revis was ordered to have a new trial on capital murder charges over five years ago, he hasn't had it. Nor has his case otherwise been resolved. Instead, the only thing that has happened to Revis during all this time is he has remained in Holman prison—locked down in a place that is otherwise known as "hell on earth"—where he had already been incarcerated for nearly a decade before I met him.
Last year, after more than four years had passed since Revis was ordered by Judge Bentley to have his new trial, I re-activated my Alabama bar card and traveled to Alabama for a few days to see if I could suss out—as a freelance writer who still cares about my former client, his family, and the rule of law—what the heck is happening. I failed.
But I am not alone. Because does anyone in the legal community, press, or the public know why Christopher Revis has not had his new—constitutionally mandated—trial yet? Has any competent, conscientious journalist anywhere ever looked into Christopher Revis's case and this question before?
Nope and nope.
Have I, as Revis's former lawyer, and after having been contacted and asked to do so at various times by Revis's desperate family—over the years since I left law practice—done everything possible to alert members of the legal community and the press (both local and national) of the unconscionable passage of time in Revis's case? Yup. But you can google for yourself to find out just how little that has accomplished.
And so, although I don't relish being in the role of spoiler and bearer of bad news: In my opinion, based on my own personal experience, before "just mercy" can be anything but a wishful and fleeting slogan on highway billboards in Alabama, the state must first be able to competently and fairly provide justice to its citizens. Citizens like Christopher Revis. So far it hasn't.

Stephen Cooper is a former D.C. public defender who worked as an assistant federal public defender in Alabama between 2012 and 2015. He has contributed to numerous magazines and newspapers in the United States and overseas. He writes full-time and lives in Woodland Hills, California. Follow him on Twitter at @SteveCooperEsq
Print this piece