Mack Butler Defeats Rob McHugh in Republican Primary
By Brandon Moseley
Alabama Political Reporter
In an extremely close race Etowah County School Board President and businessman Mack Butler edged out St. Clair County Farmer's Federation Board Member and insurance agent Rob McHugh.
Mack Butler said on Facebook, "I would like to thank everyone that voted today! We won Etowah County with 68% of the vote, and got clobbered in St Clair County with only 25% of their vote. This gave us an overall 55% and a Win! Where the people know me we did great! Where they didn't know me we didn't. We will get to know our new St Clair friends! Rob McHugh is a class act, and I just got off the phone with him. He called to congratulate me, and is pledged to helping us in his home county, I am thrilled to have his help! Please keep us both in your prayers! Thank you all for all your hard work! Mack"
Rob McHugh said on Facebook, "I lost by 213 votes tonight. I won St. Clair county 502-182 just came up a little short in Etowah County. I would like to thank everyone that voted for me today. I am humbled by all the support and help that was given to me throughout this race. I think I made a good showing for this to be my first political race. If the opportunity arrives again in 2014 I'll run again. I would like to congratulate Mr. Butler on the win tonight and for running a good clean race. Thanks again everybody."
Republican Party Chairman Bill Armistead said in a written statement, "I want to thank both men for running positive elections and for being willing to put the time and effort into campaigning.  I offer my congratulations to Mack Butler for his victory. There is no doubt in my mind that Mack will be a solid conservative Republican public servant in Montgomery and I look forward to working with him to ensure a win in his upcoming special general election.  Our Republican majority in Montgomery has stayed the course over the last two years in cleaning up Montgomery and right-sizing government. Mack will be a tremendous asset to our team," concluded Armistead.
Butler will now face attorney Beth McGlaughn (D) from Southside in the special election on December 11th.
The Executive Director for the University of Alabama College Democrats Cody Jones said of the Republican Primary, "Close primary back home in Etowah County. The establishment favorite squeaked by a relative unknown. Remarkably low turnout as are all special election primaries."
Alabama House District 30 became vacant when Governor Robert Bentley appointed incumbent Blaine Galliher (R) from Rainbow City to the office of legislative director.
Butler (a two term Etowah County Republican Party Chairman) received endorsements from Commissioner of Agriculture and Industries John McMillan (R), Senator Jeff Sessions (R), and former Governor Bob Riley (R) among others.
Slow absentee voting in Tuscaloosa sparks outrage, possible legal action
Among the issues were incredibly long lines that left some voters waiting more than five hours and an inefficient process that managed to take in fewer than 100 absentee ballots in six hours.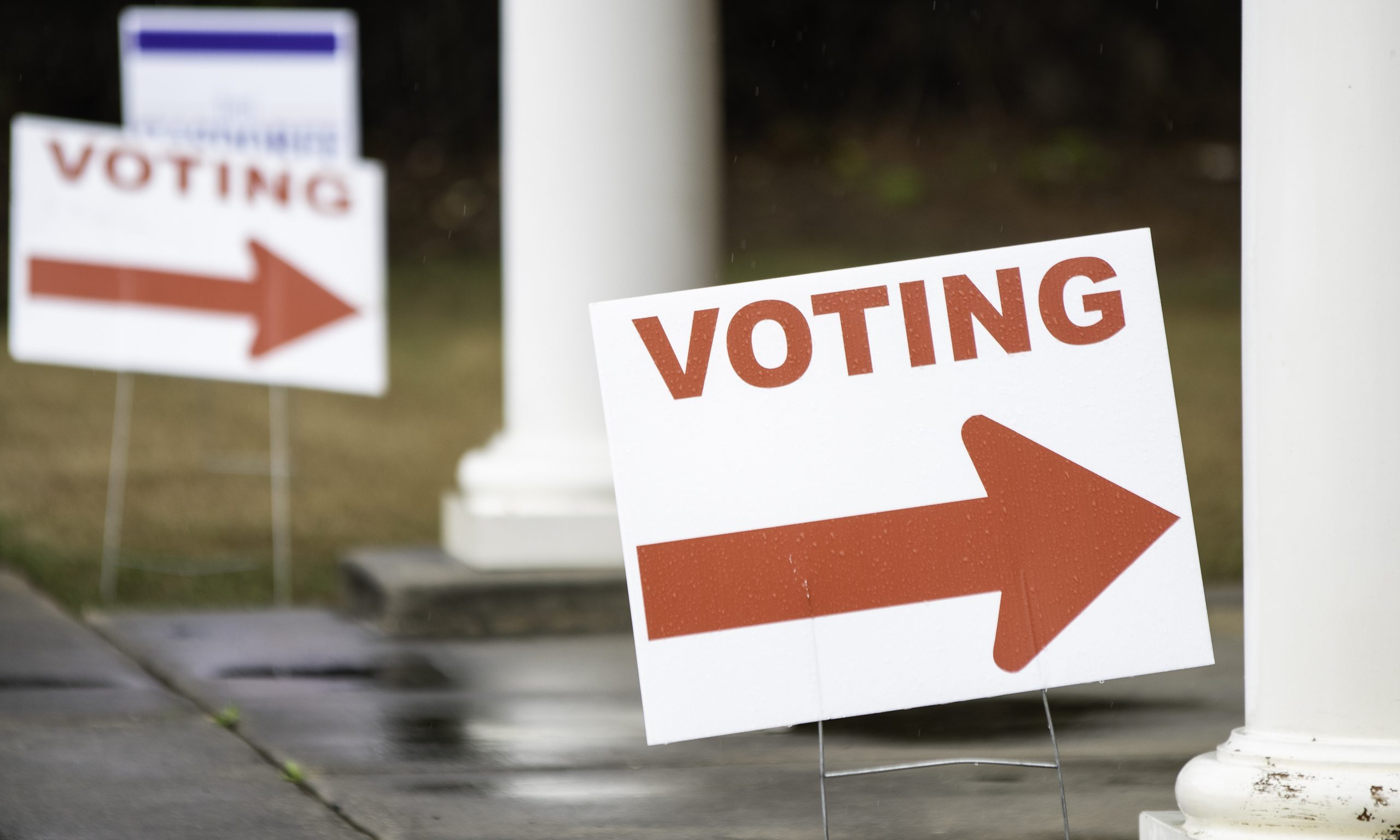 Long lines and slow absentee ballot processing in Tuscaloosa County have left voters outraged and incumbent Sen. Doug Jones's campaign threatening legal action. 
On Wednesday, Jones's campaign attorney, Adam Plant, sent a letter to Tuscaloosa County Circuit Clerk Magaria Bobo, outlining a number of issues with ongoing absentee voting and promising to take legal action if Bobo doesn't improve the process on the final day, Friday. Among the issues documented by Plant were incredibly long lines that left some voters waiting more than five hours and an inefficient process that managed to take in fewer than 100 absentee ballots in six hours. 
Additionally, Plant noted that Bobo has hired her family members to help process absentee ballots and at least one family member had made disparaging remarks on social media about voters. 
"You and those acting on your behalf are suppressing the vote of qualified Alabama voters," Plant wrote in the letter. "If you are unable or unwilling to execute your duties competently, and allow Tuscaloosa voters to exercise their voting rights without undue burdens, we will take further action."
In an interview with the Montgomery Advertiser on Wednesday, Bobo noted that her office had received more than 13,000 requests for absentee ballots — a remarkable uptick from the 3,000 or so her office usually receives — and there had been problems in managing that number of ballots while also adhering to social distancing guidelines within the office. 
However, as Plant's letter notes, the massive increase in absentee ballots for this election shouldn't have been a surprise. Also, Secretary of State John Merrill had made additional funds available to absentee managers to facilitate hiring extra staff, purchasing additional computers and staying open for longer hours to accommodate the anticipated increase. 
In a press release on Wednesday, the Alabama Democratic Party criticized Bobo and her family members, and the release included screenshots of Facebook posts from Bobo's daughter lashing out at voters who complained about the long wait times. 
"No voter should have to wait in line for hours to exercise their rights," said ADP executive director Wade Perry. "We should leverage every tool we have to make voting easier, not harder. Also, it should go without saying that election workers should not insult the very people they are employed to serve. If Ms. Bobo is incapable of processing voters quickly, someone else needs to do the job."