Governor's Task Force on Prescription Drug Abuse Meeting in Montgomery
By Brandon Moseley
Alabama Political Reporter
Prescription drug abuse is the fastest growing drug problem in the United States. Teens, between the ages of 12 and 17, abuse prescription drugs more than any other drug other than marijuana. The National Governors Association (NGA) is hosting a year-long prescription drug abuse initiative co-chaired by Alabama Gov. Robert Bentley and Colorado Gov. John Hickenlooper.  The NGA's Prescription Drug Abuse Reduction Policy Academy met in Montgomery on Monday and Tuesday. The NGA has asked Alabama, Colorado, Arkansas, Kentucky, New Mexico, Oregon, and Virginia to develop a plan that can be implemented in all 50 states to curb this growing problem.  Gov. Bentley addressed the group on Monday.
Alabama State Representative April Weaver said on Facebook, "Prescription drug abuse is a huge issue for our state and nation. Teams from seven states are working together at the National Governor's Association Policy Academy to share best practices for reducing prescription drug abuse. I'm honored to be a member of the Alabama team selected by Governor Bentley."
Rep. Weaver said, "The Governor's Task Force on prescription drug abuse met for a second day. Lots of great information shared from the other states. This will be a challenging but worthwhile project as we all address this need with limited funding. We are ahead of some states because we already have an established PDMP (prescription drug monitoring program) in place through ADPH. Our team outlined our strategic plan for addressing this issue and we will be presenting it to Governor Bentley for his review."
Gov. Bentley said in a written statement, "We are united by a common goal, and that is to reduce prescription drug abuse.  We will work together on appropriate solutions to this problem. At the same time, we will also discuss ways to continue to ensure proper access for those who legitimately need these medications."
Gov. Bentley said, "To be truly successful in reducing prescription drug abuse, states must develop and implement a comprehensive statewide strategy that reduces access to prescription drugs for illicit use.  Finding ways to address this issue and to halt the growing epidemic is challenging. This project seeks to find solutions to stem the flow of prescription drugs to those who intend to abuse them."
According to an NGA statement, strategies that the task force might recommend include: The brief identifies a number of key strategies states can adopt, include: Making better use of prescription drug monitoring programs, enhancing enforcement efforts, ensuring proper disposal of prescription drugs, leveraging the state's role as regulator and purchaser of services, building partnerships among key stakeholders, and promoting public education about prescription drug abuse.
Between now and April the prescription drug initiative will hold two, two-day policy academy meetings (the first of these was just held in Montgomery); participate in an in-state policy workshop; receive targeted technical assistance from NGA Center staff and a national faculty of experts; and participate in networking activities.  The prescription drug initiative received a $45,000 sub-grant to support their activities.
According to the NGA the team is also looking at: building and governing a prescription drug monitoring program; implementing privacy safeguards; assessing legislative, regulatory and information exchange barriers; developing a coordinated state response across agencies; coordinating across states and within regions; examining best practices in treatment; responding to illicit access points such as online pharmacies; and coordinating education, tracking and monitoring, proper medication disposal and enforcement efforts.
According to the NGA statement, "This project is in partnership with the National Safety Council and supported by the Robert Wood Johnson Foundation, the Association of State and Territorial Health Officials, CVS Caremark Corporation, Pharmaceutical Research and Manufacturers of America, the Healthcare Distribution Management Association, Rite Aid Corporation, the Alliance of Safe Online Pharmacies and Magellan Health Services."
Governor declares state of emergency ahead of Tropical Storm Zeta
Zeta is currently a tropical storm over the Gulf of Mexico, but it is predicted to make landfall as a category one hurricane.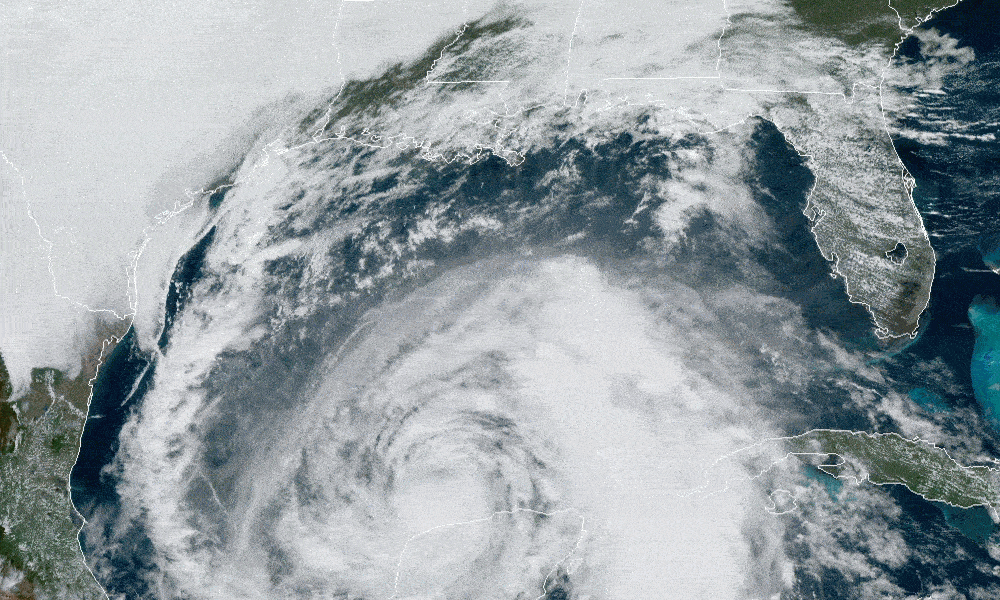 Alabama Gov. Kay Ivey on Tuesday issued a state of emergency as Tropical Storm Zeta approaches the Gulf Coast.
"Ahead of Tropical Storm Zeta's anticipated landfall Wednesday evening as a Category 1 hurricane, I am issuing a state of emergency effective today at 4:00 p.m.," Ivey said. "While this storm is not expected to have an impact as large as storms we've seen move through the Gulf earlier this year, we want to be in the best place possible to respond to anticipated rain, storm surge and mass power outage. I encourage everyone to remain weather aware and tuned in to their trusted news source as this storm could shift direction or change intensity. We continue to track the path of this storm and will stay in touch with the people of Alabama with any updates."
Zeta is currently a tropical storm over the Gulf of Mexico, but it is predicted to make landfall as a category one hurricane. The National Hurricane Center is predicting Zeta to make landfall in Mississippi on Wednesday and then proceed toward Alabama, but these storms can and do move.
A more easterly track could prove devastating to the Alabama Gulf Coast as was the case with Hurricane Sally, which shifted course in September, hitting Alabama, though Zeta is expected to be weaker than Sally at landfall.
The storm surge from the Mississippi-Alabama border to Dauphin Island is forecast to be 5 to 8 feet. Mobile Bay to the Alabama-Florida border is expected to have 3 to 5 feet of storm surge and from the border to Navarre, Florida, could experience 2 to 4 feet of storm surge.
Hurricane force winds are a possibility with this storm. Tropical force winds are expected to be an issue for Southern Mississippi and Alabama well inland. There is expected to be heavy rainfall across the state Wednesday night into Thursday morning.
The Baldwin County Emergency Management Agency announced that sandbags are available inside the county commission office at Robertsdale Central Annex (22251 Palmer Street) until 4:30 p.m. Tuesday and from 8 a.m. until 4:30 p.m. Wednesday or while they last.
Bring any help and shovels you will need. There is a limit of just 25 bags per person. Alabama's coastal counties are currently under a Tropical Storm Warning, a Storm Surge Warning for Mobile County and a High Rip Current and High Surf Warning.
Congressman Bradley Byrne said, "I just finished up briefings from Alabama EMA, FEMA, and the National Hurricane Center regarding #Zeta. We should not take this storm lightly and should start making preparations right away. After sundown Wednesday, I'd encourage everyone in Southwest Alabama to stay home and off the roads until sunrise Thursday. This storm will have impacts as far north as Montgomery, so those in Washington, Clarke, and Monroe counties will see tropical storm force winds and heavy rain. I'd encourage everyone to charge their phones and other necessary electronics. If you have an emergency during the storm, call 911 and do not try to drive."
Coastal Alabama is still in the process of recovering from Hurricane Sally which hit the state on Sept. 15.