Judge Roy Moore and Foundation for Moral Law Support Marbury High School Scripture Banners
By Brandon Moseley
Alabama Political Reporter
Atheist groups are targeting any mention of God in the public arena.   This time the target of their legal harassment is the Marbury High School Cheerleaders and their use of scripture quotes on banners at football games.  Former Alabama Chief Justice and the current Republican nominee for the same office, Roy Moore and the Foundation for Moral Law, which he is President of, sent a letter of support to the Autauga County School Superintendent, Spencer Agee, urging him to allow the cheerleaders to continue displaying the controversial scripture banners.
In his letter, the former Chief Justice of the Alabama Supreme Court urged Autauga County to "to ignore the sound and fury of radical atheists and instead protect the religious liberty of Marbury cheerleaders, football players, and other students."  Judge Moore said that the Constitution should not be used to censor students expressing their faith. After all, said Judge Moore, "The First Amendment protects freedom of religion, not freedom from religion."
Judge Roy Moore said in a written statement: "The Freedom From Religion Foundation (FRFF) is an atheist organization seeking to remove the knowledge of God from our land. To say that cheerleaders at Marbury High School cannot encourage their football team with expressions of faith is ridiculous.  These bullish tactics may result in some Americans giving up their rights, but we at the Foundation for Moral Law are prepared to defend these students at all costs."
The Autauga County School System has recently received a letter from the Wisconsin based, Freedom From Religion Foundation protesting the scripture banners being displayed in the public arena of high school football games and demanding that the cheerleaders stop acknowledging God in the paper banners that they make for sporting events.
As President of the Foundation for Moral Law, Judge Moore offered the legal services of the Foundation.  Moore assured Autauga County that "we at the Foundation are ready to go the distance in this battle for religious liberty."
FFRF staff attorney Stephanie Schmitt wrote in her letter to Superintendent Spence Agee, "We understand that each week a different bible verse is displayed for all to observe.  You must take immediate action to stop these religious banners from being part of school-sponsored events."  "Student-initiated religious banners that the football team must run through are also inappropriate and unconstitutional."  "Public high school events must be secular to protect the freedom of conscience of all students. Autauga County Schools must take immediate action to ensure that religious messages are not part of any school-sponsored events. These religious messages displayed at football games constitute an unconstitutional government endorsement of religion. A reasonable Marbury student would certainly perceive the banners 'as stamped with [his/]her school's approval.'" "No student should be made to run through a religious banner."
The Montgomery based Foundation for Moral Law is a legal organization that defends religious liberties in court cases across the nation.   Judge Moore said in his written statement that the Foundation, "is dedicated to restoring the knowledge of God in law and government through litigation and education relating to moral issues and religious liberty cases."
Former Chief Justice Roy Moore's Democratic opponent is Jefferson County Circuit Judge Robert Vance.  The election is Tuesday, November 6th
To learn more about the Foundation For Moral Law visit their web site:
To learn more about the Freedom From Religion Foundation visit their website:
Alabama's COVID-19 hospitalizations, cases continue rise
Average daily hospitalizations continue an ongoing increase as cases nationwide surge.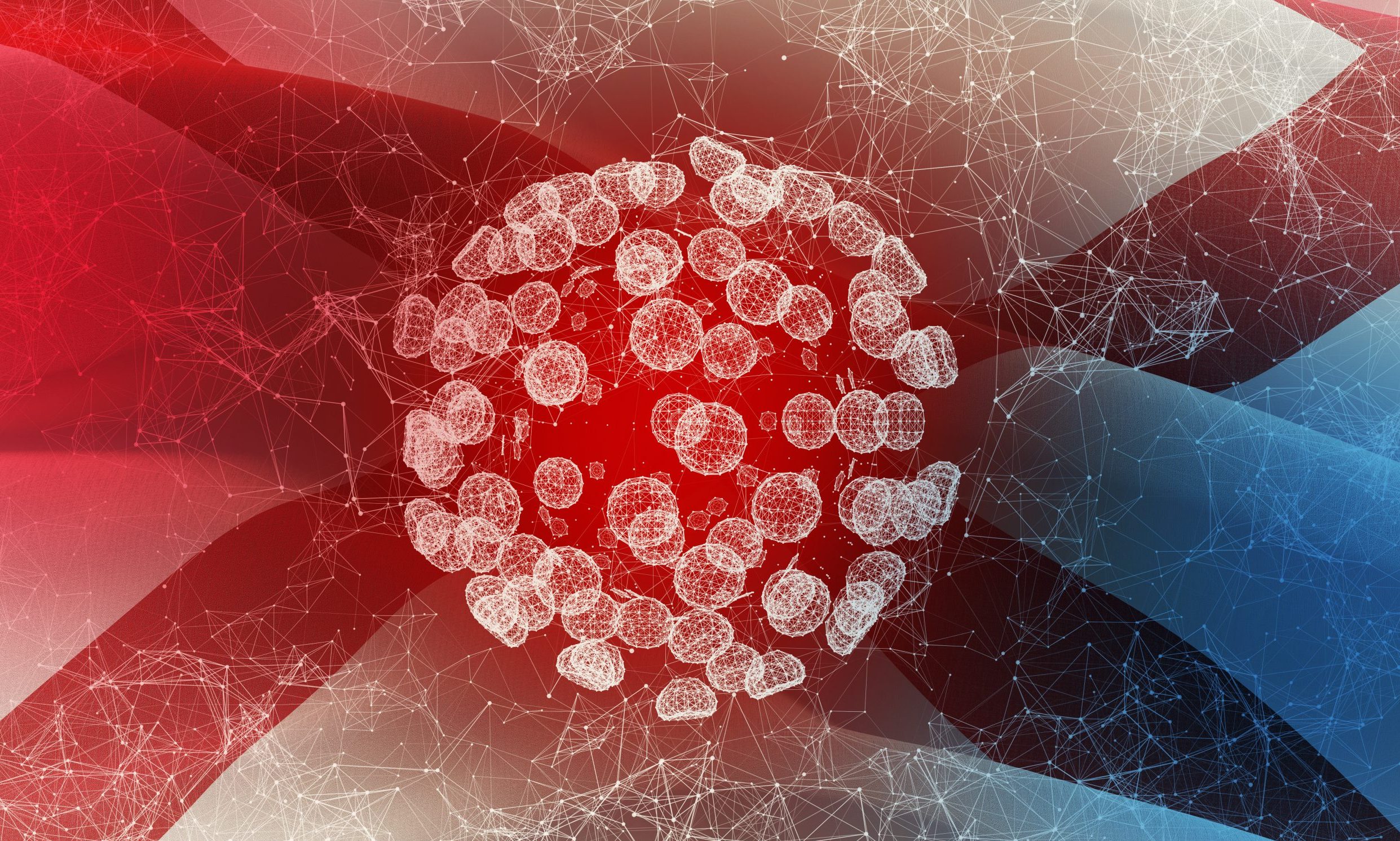 The number of COVID-19 patients hospitalized in Alabama hit 863 on Wednesday, the highest daily count since Sept 4, as average daily hospitalizations continue a steady increase and cases nationwide surge.

UAB Hospital in Birmingham on Wednesday was caring for 72 COVID-19 inpatients — the highest number the hospital has cared for since Aug. 21. 
In the last two weeks, Alabama has reported an increase of 15,089 new COVID-19 cases, according to the Alabama Department of Public Health and APR's calculations.
That number is the largest increase over a 14-day period since the two weeks ending Sept. 9. On average, the state has reported 1,078 new cases per day over the last two weeks, the highest 14-day average since Sept. 9.
The state reported 1,390 new confirmed and probable cases Thursday. Over the last week, the state has reported 7,902 cases, the most in a seven-day period since the week ending Sept. 5. That's an average of 1,129 cases per day over the last seven days.

Alabama's positivity rate, based on 14-day case and test increases, was nearly 16 percent Thursday, the highest that rate has been since mid-September.
Public health experts say the positivity rate, which measures the number of positive cases as a percentage of total tests, needs to be at or below 5 percent. Any higher, and experts say there's not enough testing and cases are likely to be going undetected. 
"I really won't feel comfortable until we're down to about 3 percent," said Dr. Karen Landers, the state's assistant health officer, speaking to APR last week. 
While new daily cases are beginning an upward trajectory, the number of tests administered statewide is not, contributing to the increasing positivity rate. The 14-day average of tests per day on Thursday was 6,856 — a nearly 10 percent decrease from two weeks prior. 
Over the last two weeks, ADPH reported 206 new COVID-19 deaths statewide, amounting to an average of 15 deaths per day over the last 14 days.

So far during the month of October, ADPH has reported 303 confirmed and probable COVID-19 deaths. In September, the total was 373. Since March, at least 2,843 people have died from the coronavirus.

The number of new cases nationwide appear to be headed toward a new high, according to data gathered by the COVID Tracking Project. The United States is now reporting nearly 60,000 cases per day based on a seven-day average. At least 213,672 Americans have died, according to the COVID Tracking Project.