Tea Party News Network Launches, Vows to Hold Politicians Accountable
Staff Report
From Leaders of the Tea Party News Network 
WASHINGTON D.C.- Leaders of the Tea Party News Network (TPNN) today announced the launch of their convention-shattering news website — one devoted to providing news and opinion to conservative activists without the filter of the mainstream media or political party establishments.
"There are plenty of news websites out there, but there isn't one that caters directly to Tea Party conservatives, providing activists with coverage and opinion that matters to them,"  Todd Cefaratti, editor of the Tea Party News Network, said today. "The Tea Party News Network changes that.  We don't need our supposed betters in the mainstream media telling us which stories matter or what we should think.  We don't mindlessly mimic the talking points of Washington leaders.  The Tea Party movement now has a home for news it can trust."
Cefaratti vowed to serve as a vigilant watchdog on Washington's leaders regardless of the outcome of the November election and rejected notions that the Tea Party movement has subsided.  "The Tea Party will continue have a voice in national politics whether it's stopping President Obama's big-government priorities in a second-term or holding a President Romney accountable for promises he made to conservatives," Cefaratti said. "The Tea Party News Network will amplify that voice.  We work for neither candidate nor political party."
TPNN will focus its 2012 election coverage on national and statewide races involving Tea Party candidates. From Ted Cruz in Texas to Allen West in Florida to Michele Bachmann in Minnesota to Mia Love in Utah, TPNN has correspondents on the ground following these campaigns.  Beginning Monday, November 5, TPNN will be launching a war room at the Venetian Resort in Las Vegas, Nevada, where more than 40 volunteers will be making phone calls to undecided voters and aiding Tea Party candidates across the country.
Live streaming video coverage, anchored from Las Vegas, will begin Tuesday, November 6, at 3 PM ET online at http://www.tpnn.com and continue late into the night.  Partnering with the Talk Radio Network, TPNN election night coverage will be anchored by top talk radio host Rusty Humphries and TPNN News Director Scottie Nell Hughes. It will be live streamed on the Talk Radio Network and on over 350 Rusty Humphries Show affiliated radio stations nationwide. Coverage will feature exit poll results, returns as they come in, interviews and commentary from TPNN correspondents around the country, and exclusive live interviews with top candidates for national office.
Scottie Nell Hughes, News Director of the Tea Party News Network, "TPNN aims to be the voice of the Tea Party, and it starts with our unprecedented access this election. We'll provide coverage on tea party candidates at federal, state and local levels. We need to arm our citizens with the truth."
Governor declares state of emergency ahead of Tropical Storm Zeta
Zeta is currently a tropical storm over the Gulf of Mexico, but it is predicted to make landfall as a category one hurricane.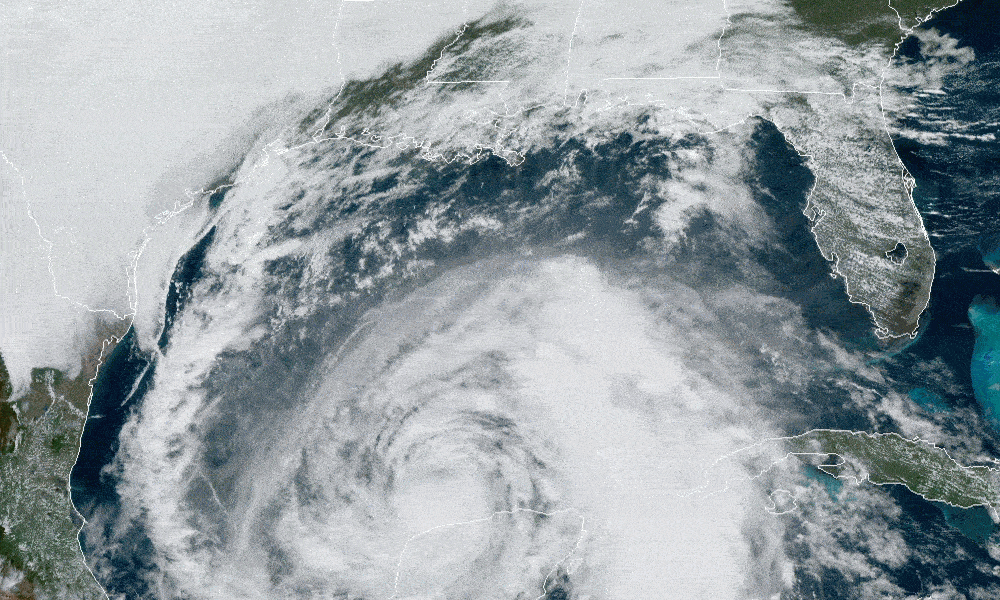 Alabama Gov. Kay Ivey on Tuesday issued a state of emergency as Tropical Storm Zeta approaches the Gulf Coast.
"Ahead of Tropical Storm Zeta's anticipated landfall Wednesday evening as a Category 1 hurricane, I am issuing a state of emergency effective today at 4:00 p.m.," Ivey said. "While this storm is not expected to have an impact as large as storms we've seen move through the Gulf earlier this year, we want to be in the best place possible to respond to anticipated rain, storm surge and mass power outage. I encourage everyone to remain weather aware and tuned in to their trusted news source as this storm could shift direction or change intensity. We continue to track the path of this storm and will stay in touch with the people of Alabama with any updates."
Zeta is currently a tropical storm over the Gulf of Mexico, but it is predicted to make landfall as a category one hurricane. The National Hurricane Center is predicting Zeta to make landfall in Mississippi on Wednesday and then proceed toward Alabama, but these storms can and do move.
A more easterly track could prove devastating to the Alabama Gulf Coast as was the case with Hurricane Sally, which shifted course in September, hitting Alabama, though Zeta is expected to be weaker than Sally at landfall.
The storm surge from the Mississippi-Alabama border to Dauphin Island is forecast to be 5 to 8 feet. Mobile Bay to the Alabama-Florida border is expected to have 3 to 5 feet of storm surge and from the border to Navarre, Florida, could experience 2 to 4 feet of storm surge.
Hurricane force winds are a possibility with this storm. Tropical force winds are expected to be an issue for Southern Mississippi and Alabama well inland. There is expected to be heavy rainfall across the state Wednesday night into Thursday morning.
The Baldwin County Emergency Management Agency announced that sandbags are available inside the county commission office at Robertsdale Central Annex (22251 Palmer Street) until 4:30 p.m. Tuesday and from 8 a.m. until 4:30 p.m. Wednesday or while they last.
Bring any help and shovels you will need. There is a limit of just 25 bags per person. Alabama's coastal counties are currently under a Tropical Storm Warning, a Storm Surge Warning for Mobile County and a High Rip Current and High Surf Warning.
Congressman Bradley Byrne said, "I just finished up briefings from Alabama EMA, FEMA, and the National Hurricane Center regarding #Zeta. We should not take this storm lightly and should start making preparations right away. After sundown Wednesday, I'd encourage everyone in Southwest Alabama to stay home and off the roads until sunrise Thursday. This storm will have impacts as far north as Montgomery, so those in Washington, Clarke, and Monroe counties will see tropical storm force winds and heavy rain. I'd encourage everyone to charge their phones and other necessary electronics. If you have an emergency during the storm, call 911 and do not try to drive."
Coastal Alabama is still in the process of recovering from Hurricane Sally which hit the state on Sept. 15.