Editorial: Obama Has Lost the Nation and Needs to Go
By Brandon Moseley
Alabama Political Reporter
Second terms are never as good as first terms.  Ronald Reagan was probably the best American President in the era since the invention of electricity; but even for Reagan his second term was dominated by the Iran-Contra Scandal, his party lost the Senate in the 1986 election, and his bipartisan compromise on immigration created an amnesty that contributed to the flood of illegal immigration that our nation has still been unable to effectively deal with.
Normally Presidents get elected, enact major policy provisions, build consensus and are reelected by a wider margin than they received in their original election.  In 1980, Reagan won every state but Hawaii, Minnesota, Georgia, Rhode Island, and West Virginia.  In 1984 he lost only Walter Mondale's home state of Minnesota.  Reagan won 55.8% of the 1984 popular vote to just 38.5% for Walter Mondale (a historically low percentage for the Democratic Party nominee).
Barack H. Obama MIGHT very well be reelected; but absolutely nothing like Reagan's triumphant 1984 victory is going to happen on Tuesday for this President.  Obama will not win even win all of the states he carried in 2008.  None of the states that Sen. John McCain won in 2008 are even being contested this time by the President.  Barack Obama raised an enormous $1 billion in campaign contributions and isn't even bothering to spend any of that vast war chest on yard signs in Alabama or the other red states he conceded to the Republicans even before they had chosen their  nominee.  The President has decisively lost half the American people.  Indiana has serious buyer's remorse from their 2008 decision to elect Obama and is now among the reddest of the red states.  It appears that the President has lost North Carolina and Florida may also be out of the President's reach.  The President and Mitt Romney are locked in bitter get out the vote duels in Ohio, Virginia, Pennsylvania, New Hampshire, Wisconsin, Michigan, Iowa, Colorado, and Nevada and while Obama might get the 270 electoral votes it appears unlikely that President Obama sweeps that whole gauntlet of the remaining swing states.  The President is even having to struggle to hold onto normally solidly blue Minnesota with a massive last week ad buy.
Since his inauguration, Barack Obama has squandered a 68% popularity rating and lost both a commanding majority in the House and a filibuster proof majority in the Senate in the 2010 midterm elections. The House Republicans are cruising to easy reelections.  The President will lose even more of his small Senate majority, but is likely to hang on by the barest of margins because of Olympia Snowe's late retirement announcement in Maine and because Republicans in Indiana and Missouri nominated the weakest possible fringe candidates in Mourdock and Akin.
If Barack Obama is reelected he faces an increasingly hostile Congress and at least half of the electorate is convinced that Obama is a failed President at best or an arrogant incompetent at worst.  A second Obama term will be forced to deal with the massive deficits he ran up in his first term to deal with a 2008-2009 recession that never really ended for many Americans.  The looming sequestration cuts and taxamageddon crises that the President and a lame duck Congress will have to deal with in December are largely creations of the President's own bitter partisanship and intractable devotion to a textbook liberal ideology that never works in the real world quite like it does on a university classroom chalkboard.
China has just tested its second stealth fighter while teething problems combined with looming drastic sequestration cuts have further delayed the development and deployment of the American F-35.  The carefully coordinated attack on our consulate in Benghazi just as our Ambassador was visiting from his normal post in Libya showed that Al Quaeda is still capable of coordinating carefully planned attacks on American targets.  Iran has moved much closer to becoming nuclear capable during the last four years.  An air war with Iran appears virtually inevitable and the situation in much of the rest of the Middle East appears to be on the verge of exploding. The next President is likely going to have to deal with the fall of the Castro and Chavez regimes in Latin America as well as comprehensive immigration reform….. something that President Obama failed at even when his party controlled both Houses of Congress.
Four years of the Obama presidency has shown conclusively that the job is too big for Barack.  If Obama is simply a one term president he will likely be remembered best as the first Black President and the pleasant image of the young President with the lovely family will be a lasting memory in the minds of the American people.  If Barack H. Obama is reelected he will likely be remembered as a complete disaster of a President.  Please on Tuesday vote to end this partisan gridlock and give Mitt Romney a chance to try to turn this bitterly divided nation around.
Opinion | COVID-19: Living in a state of alert
We will resort to our survival mode and exhibit moods and behaviors that are very much like those of individuals who have experienced trauma such as battle or extreme loss.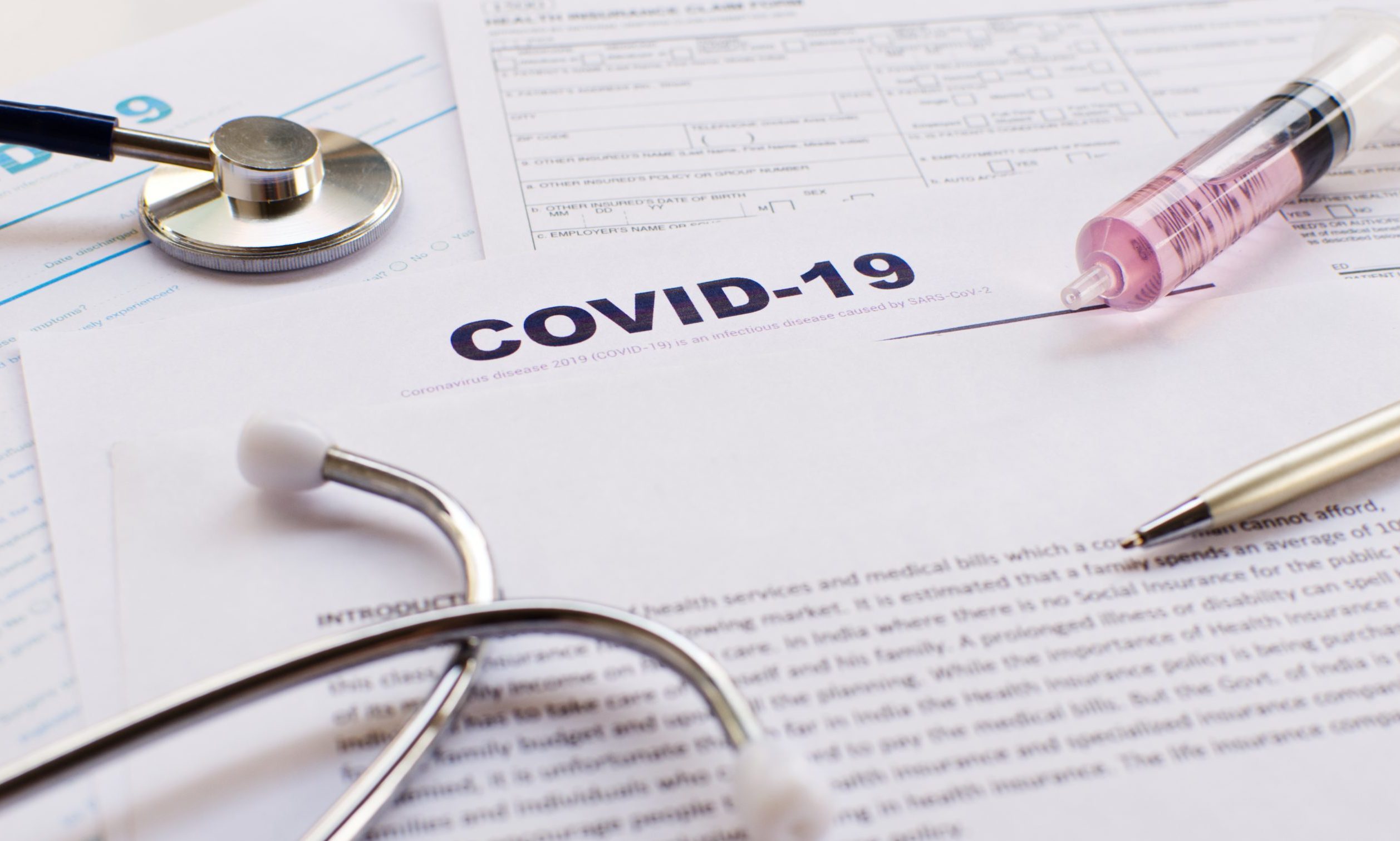 Borrowing a phrase from a recent communication by the National Council for Behavioral Health: as a result of COVID-19 everyone is living in a "state of alert." The effect of that on human beings is that we will resort to our survival mode and exhibit moods and behaviors that are very much like those of individuals who have experienced trauma such as battle or extreme loss.
Indeed, individuals on the Gulf coast and the west coast have experienced recent extreme losses of property, lives and livelihood due to Hurricane Sally and rampant fires, further compounding the impact on them of the COVID pandemic. In short, many in our state and country are in the midst of a mental health crisis. This is not a personality defect or sign of weakness. It does not just affect one type of person. We all can experience mental and emotional health issues.
So, what can we do? First, recognize that everyone is having these experiences to some degree. What we have learned about a major crisis is there are predictable emotional highs and lows as our state, country and the world move through the six stages of a disaster: pre-disaster, impact, heroic, honeymoon, disillusionment and reconstruction. If there is any good news about this situation it is that critical conversations are taking place in homes and workplaces. Individuals from all walks of life feel freer to share their feelings and fears, to listen to each other and to act decisively.
On the other hand, we know millions of Americans and Alabamians are suffering tremendously. According to a June 2020 Centers for Disease Control poll, forty percent of adults reported struggling with mental health or substance use issues since March. For frontline healthcare workers and first responders, the impact of COVID-19 and the resulting increasedcritical care workload, is immense. Providing those levels of care has led to stress, anxiety, fear, substance use, suicidal thoughts and other mental health issues that for many individuals has resulted in a state of PTSD. This is true for individuals and families, regardless of direct care-giving involvement.
How can we improve mental health for ourselves, our family, coworkers and friends?
First, start the conversation. Everyone needs to feel they are "seen" and fully informed of options. Don't hide your own feelings or genuine concern for those of others. Look for common experiences, while sharing useful and accurate information. In the work environment, a buddy system could be a vital strategy to ensure that no one is further isolated.
Warmlines, such as Wings Across Alabama's phone line [1-844-999-4647] are there for anyone to call. Peer support is offered through dozens of organizations by trained peer specialists who have been successful in recovery. They help others to stay engaged in the recovery process and reduce the likelihood of relapse.
Alabama's nineteen local mental health authorities and other mental health related organizations around the state offer direct services. Providers have implemented innovative ways to serve individuals through telehealth therapy, virtual group meetings, and drive-throughs for medication or information.
What can we do today is to turn our worries into action? Do not wait to seek help or help someone else. Create a mental health safety plan for yourself or family and friends about whom you may be concerned. Take breaks from social media but stayhealthily connected with friends and family.
To further expand accessibility to care, Alabama is transforming the approach to prevention and early intervention regarding mental health. From initiatives like the First Episode Psychosis program, the School-Based Mental Health Collaborative and ourIndividual Placement and Support-Supported Employmentprogram, to the Stepping Up Initiative's goal to reduce the number of individuals with mental illness in jails, the Alabama Department of Mental Health is creating preventive and restorative programs for recovery.
Remember that behavioral health is essential health. Prevention works. Treatment is effective, And, people can and do recover from mental and/or substance use disorders. Most of all, we must be kind to each other; it is good for our own mental health.
To find resources and assistance for mental health services visit: www.mh.alabama.gov