BCA Begins Process of Finalizing 2013 Legislative Agenda
Staff Report
MONTGOMERY—The Business Council of Alabama began the process of finalizing its 2013 State Legislative Agenda during a two-day meeting last Thursday and Friday in Prattville. Known as "Committee Leadership Days," the annual event brings together members of BCA's seven policy committees and state and legislative leaders. Each committee meets to discuss the previous year's legislative session and submit a draft agenda for the 2013 legislative session. BCA's final legislative agenda will be submitted to the BCA governmental affairs committee and is subject to approval in December by the BCA board of directors.
"Our members who represent three-quarters of a million working Alabamians trust us to fight for the private sector in protecting the job-creating and tax-producing business sectors when it comes to setting policy in the state capital," said BCA President and CEO William J. Canary. "Expanding existing industry, preserving Alabama's status as a right-to-work state and improving Alabama's public education system are cornerstones of this agenda."
Leaders from both the state House of Representatives and the state Senate were also in attendance to provide an insider's look at legislation passed last year and hear ideas for new pro-business legislation in 2012. Senate President Pro Tem Del Marsh addressed committee members on Thursday afternoon, while State Superintendent of Education Tommy Bice provided an update on Plan 2020 and the future of career technical education during the Friday morning breakfast.
Other speakers included State Finance Director Dr. Marquita Davis, Community College System Chancellor Dr. Mark Heinrich, and Labor Commissioner Tom Surtees.
"Our state leaders have demonstrated their commitment to the private sector by joining us at this annual event to learn more about the BCA's legislative agenda," said BCA First Vice Chairman Carl Jamison, a shareholder partner at Jamison Money Farmer, PC in Tuscaloosa.  "The BCA agenda has built upon the blueprint we have laid out over the last few years, and we have begun laying the foundation on which businesses in our state can continue to grow and expand."
In addition to BCA's Governmental Affairs Committee, the seven policy committees that met in Prattville were Education and Workforce Preparedness, Environment and Energy, Health, Judicial and Legal Reform, Small Business, Tax and Fiscal Policy, and Labor and Employment.
The Business Council of Alabama is Alabama's foremost voice for business. The BCA is a non-partisan statewide business association representing the interests and concerns of nearly one million working Alabamians through its member companies and its partnership with the Chamber of Commerce Association of Alabama.  BCA is Alabama's exclusive affiliate to the U.S. Chamber of Commerce and the National Association of Manufacturers.
Print this piece
Alabama House Minority Leader Anthony Daniels endorses Mike Bloomberg for president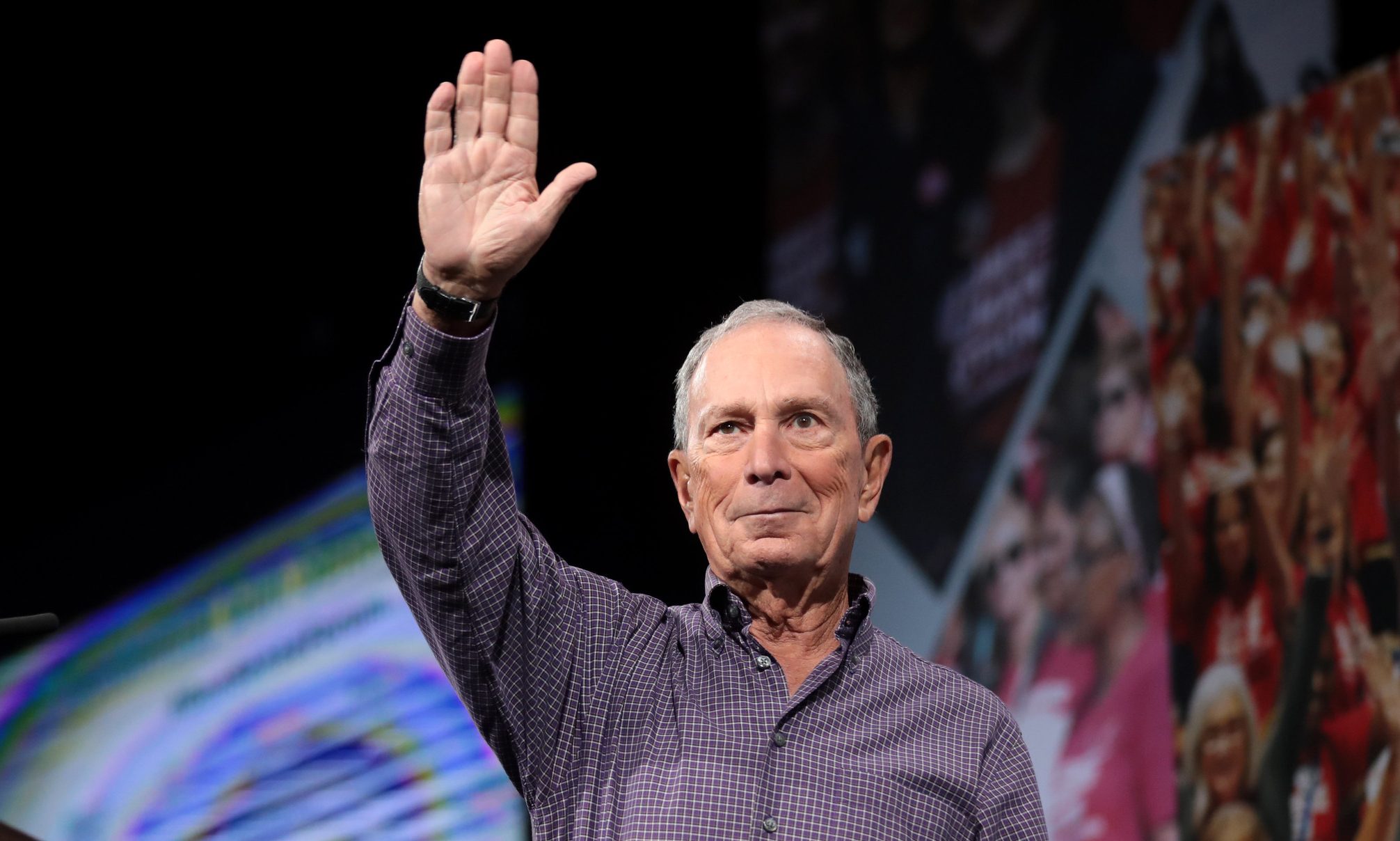 Alabama House Minority Leader Anthony Daniels announced his endorsement of Democratic presidential candidate Mike Bloomberg today, 4 days ahead of Alabama's primary election on Super Tuesday. Daniels joins State Senate Minority Leader Bobby Singleton and Black Caucus Chair Representative A.J. McCampbell in support of Mike. In his endorsement, Rep. Daniels cited Mike's work taking on tough fights on health care, public education, and supporting small businesses.
"We need a president who has a proven record of bringing people together to tackle the tough challenges we face in this country, and I can't think of anyone better to do that than Mike Bloomberg," said Rep. Daniels. "Not only is Mike the best positioned to take on Trump, but he has also proven he can deliver on his promises to make this country better for all. Alabamians should know that when I head to the polls this Tuesday, I'll be proudly casting my vote for Mike Bloomberg."
Rep. Anthony Daniels represents the 53rd District in the Alabama State House of Representatives, where, since 2017, he has served as minority leader. Rep. Daniels received his Bachelor's and Master's degree from Alabama A&M University. A former public school teacher and small business owner, Daniels is known for championing innovative education programs, like the Alabama School of Cyber Technology and Engineering, that prepare young people for promising careers, cultivate homegrown talent, and drive economic growth. Under his leadership, the House Democratic Caucus has made significant strides in addressing key issues like support for cradle-to-Pre-K programs, proven workforce development, and job readiness initiatives, and bringing broadband access to rural areas. They have also succeeded in preventing the passage of partisan legislation that hurts working families.
"Alabamians know how important this election is for the future of our country, and that's why they're supporting Mike Bloomberg, a doer and not a talker with a record of not shying away from tough fights," said Bradley Davidson, Mike Bloomberg 2020 Alabama State Advisor. "We're honored to have the support of Rep. Daniels, a respected leader in Alabama and beyond, and we look forward to working together with him to get Mike elected."
Mike Bloomberg will return to Alabama on Sunday, March 1 to participate in the 55th annual Selma bridge crossing to commemorate Bloody Sunday. Additionally, Bloomberg visited Montgomery earlier this month for an organizing event and to speak at the 60th annual Alabama Democratic Conference (ADC) Convention, the Alabama Democratic Party's largest Black caucus. He later received the endorsement of the group.
Print this piece