Bentley Rejects Obamacare
By Brandon Moseley
Alabama Political Reporter
In a speech on Monday, Alabama Governor Robert Bentley (R) announced that the state of Alabama would not be setting up a state health insurance exchange to implement Obamacare in Alabama and that the state would not expand Alabama Medicaid for an estimated 304,000 additional beneficiaries.
Governor Bentley said, "I am not going to set up a state-based exchange that will create a tax burden of up to $50 million on the people of Alabama.  As governor, I cannot support adding such a tax burden onto our citizens. The Affordable Care Act is neither affordable nor does it actually improve health care. Congress and the President have said they want to work together to solve the fiscal crisis facing this country, and I suggest they start with this health care bill."
Gov. Bentley said, "I have been speaking individually and in group settings with governors from all over the country, and I feel that a significant number of these governors will take a similar stand. That will send a clear signal to all of our elected leaders in Washington that the health care bill should be changed."
Gov. Bentley also slammed shut the door on Medicaid expansion.
"I also will not expand Medicaid under the current structure that exists because we simply cannot afford it," Governor Bentley said.
When candidate Barack H. Obama was running for office in 2008 he told the American people that they did not have to participate in his grand vision for reforming healthcare. Once elected, however, President Obama made purchase of health insurance a requirement of every man, woman, and child in the United States. Failure to comply with the President's order will result in penalties to be applied to your federal income tax return. Failure to pay will result in enforcement action by the Internal Revenue Service that could include additional fines and even imprisonment.
Similarly, the PPACA ordered all 50 state governments to expand their state Medicaid plans to include millions more people. Alabama joined 25 other states in suing the federal government to block the controversial act from going into effect. While the U.S. Supreme Court rejected the argument that individual could not be forced by the Government to purchase health insurance it did uphold the states' rights not to be coerced into participating in the enormously expensive Medicaid expansion.
Governor Bentley's announcement that Alabama will not be participating in implementing Obamacare on the people of Alabama presumably means that the federal government will use its own resources to set up insurance exchanges in Alabama and the other conservative states which have refused to collaborate with the federal government in implementing the President's policies in their jurisdictions.
It is unclear at this time whether the PPACA gives the President and the U.S. Department of Health and Human Services the authority to implement the insurance exchange or will the President have to go to the U.S. Congress and ask for further appropriations. Throughout President Obama's presidency the normal budgetary practices and policies have been set aside and President Obama has been allowed great flexibility in moving funds from program to program.
Hardest hit by Monday's announcement will be lower income Alabamians. Obamacare requires that individuals purchase health insurance; but purchasing a health insurance policy for an individual can be expensive. Medicaid expansion would have given health benefits to most Alabamians making less than $30,000. Now instead of getting free government benefits they will have to buy their own insurance or get hit by PPACA fines. Poor children, poor pregnant women, and poor seniors will not be affected by Monday's announcement because their insurance is provided by the current Alabama Medicaid Program.
Governor declares state of emergency ahead of Tropical Storm Zeta
Zeta is currently a tropical storm over the Gulf of Mexico, but it is predicted to make landfall as a category one hurricane.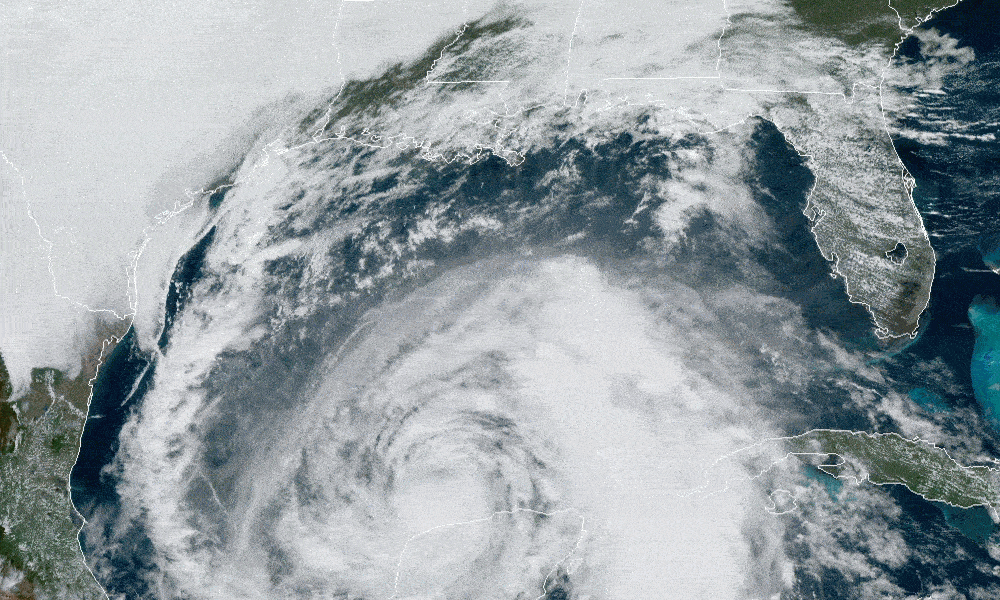 Alabama Gov. Kay Ivey on Tuesday issued a state of emergency as Tropical Storm Zeta approaches the Gulf Coast.
"Ahead of Tropical Storm Zeta's anticipated landfall Wednesday evening as a Category 1 hurricane, I am issuing a state of emergency effective today at 4:00 p.m.," Ivey said. "While this storm is not expected to have an impact as large as storms we've seen move through the Gulf earlier this year, we want to be in the best place possible to respond to anticipated rain, storm surge and mass power outage. I encourage everyone to remain weather aware and tuned in to their trusted news source as this storm could shift direction or change intensity. We continue to track the path of this storm and will stay in touch with the people of Alabama with any updates."
Zeta is currently a tropical storm over the Gulf of Mexico, but it is predicted to make landfall as a category one hurricane. The National Hurricane Center is predicting Zeta to make landfall in Mississippi on Wednesday and then proceed toward Alabama, but these storms can and do move.
A more easterly track could prove devastating to the Alabama Gulf Coast as was the case with Hurricane Sally, which shifted course in September, hitting Alabama, though Zeta is expected to be weaker than Sally at landfall.
The storm surge from the Mississippi-Alabama border to Dauphin Island is forecast to be 5 to 8 feet. Mobile Bay to the Alabama-Florida border is expected to have 3 to 5 feet of storm surge and from the border to Navarre, Florida, could experience 2 to 4 feet of storm surge.
Hurricane force winds are a possibility with this storm. Tropical force winds are expected to be an issue for Southern Mississippi and Alabama well inland. There is expected to be heavy rainfall across the state Wednesday night into Thursday morning.
The Baldwin County Emergency Management Agency announced that sandbags are available inside the county commission office at Robertsdale Central Annex (22251 Palmer Street) until 4:30 p.m. Tuesday and from 8 a.m. until 4:30 p.m. Wednesday or while they last.
Bring any help and shovels you will need. There is a limit of just 25 bags per person. Alabama's coastal counties are currently under a Tropical Storm Warning, a Storm Surge Warning for Mobile County and a High Rip Current and High Surf Warning.
Congressman Bradley Byrne said, "I just finished up briefings from Alabama EMA, FEMA, and the National Hurricane Center regarding #Zeta. We should not take this storm lightly and should start making preparations right away. After sundown Wednesday, I'd encourage everyone in Southwest Alabama to stay home and off the roads until sunrise Thursday. This storm will have impacts as far north as Montgomery, so those in Washington, Clarke, and Monroe counties will see tropical storm force winds and heavy rain. I'd encourage everyone to charge their phones and other necessary electronics. If you have an emergency during the storm, call 911 and do not try to drive."
Coastal Alabama is still in the process of recovering from Hurricane Sally which hit the state on Sept. 15.