Stocks Fall After Election as Nation Approaches Fiscal Cliff
By Brandon Moseley
Alabama Political Reporter
President Barack H. Obama reaffirmed his stance that the nation needs to raise taxes to deal with the approaching fiscal cliff and sequestration crisis in a rare White House press conference.
This time the President doubled the amount of tax increases he was asking for to $1.6 trillion over the next decade. Stocks fell sharply on the news. The Dow Jones industrial average dropped 185 points.  Stocks have fallen steadily since American voters reelected President Barack H. Obama and a divided Congress to power on November the 6th. The Dow has fallen 675 points since the election.
On Wednesday, the Dow dropped 185.23 points to 12,570.95 while the S&P 500 slipped 19.04 points, or 1.4 percent, to 1,355.49. The Nasdaq composite was down 37.08 points, or 1.29 percent, to 2,846.81. Stocks are still up on the year though the Dow has fallen 7.6% from its October 5th peak.
President Obama made it clear that he would demand higher tax revenues from Americans making over $250,000. Republicans in Congress oppose this because higher income earners have more disposable income to invest. Taking more money away from those Americans will take investment capital out of the hands of small businessmen and job creators and the private sector economy in general. They argue that raising taxes on small business and investors could worsen the current economic conditions.
U.S. Representative Robert Aderholt (R) from Haleyville said, "If common ground is going to be achieved, however, it is imperative President Obama understand that members of Congress, regardless of party, cannot abandon the core principles that form the bedrock of their beliefs. For Republicans this means not raising tax rates on families and small businesses in order to pay for more government spending."
Peter Morici is an economist and professor at the Smith School of Business at the University of Maryland.  Morici, writing in the Washington Times warned that the nation's leaders are flirting with a second Great Depression, "Without new legislation, taxes will be increased and spending cut by more than $600 billion. A sudden and massive drop in private and government spending surely would tank the economy and send the unemployment rate into the teens. All confidence would be lost in Washington's ability to manage its finances, bondholders would abandon U.S. Treasury-issued bonds, the Federal Reserve would be compelled to print money to finance the government and avert default, and U.S. businesses would flee to more promising and better-managed venues in Asia. A second Great Depression would grip the nation."
Omaha billion investor Warren Buffet disagrees. According to reporting by Money News, Buffet thinks the nation can go over the fiscal cliff without economic catastrophe. Buffet said, "I lived through the 1950s and 60s with rates far higher for capital gains taxes and corporate taxes, and our economy boomed. Never in 60 years of managing money have I come up with an idea and had someone say 'I'd do it but the tax rates are too high'."
Governor declares state of emergency ahead of Tropical Storm Zeta
Zeta is currently a tropical storm over the Gulf of Mexico, but it is predicted to make landfall as a category one hurricane.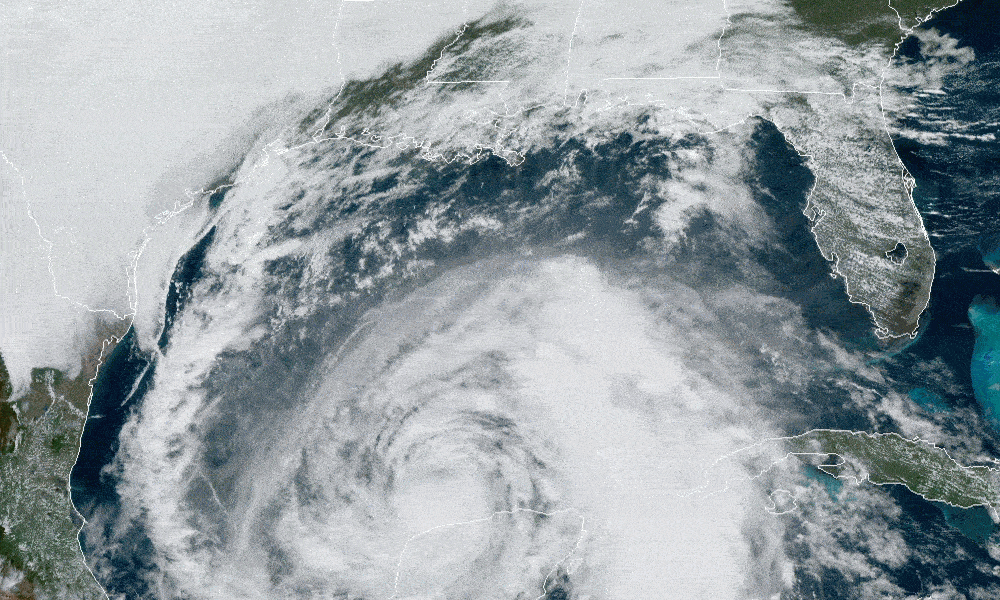 Alabama Gov. Kay Ivey on Tuesday issued a state of emergency as Tropical Storm Zeta approaches the Gulf Coast.
"Ahead of Tropical Storm Zeta's anticipated landfall Wednesday evening as a Category 1 hurricane, I am issuing a state of emergency effective today at 4:00 p.m.," Ivey said. "While this storm is not expected to have an impact as large as storms we've seen move through the Gulf earlier this year, we want to be in the best place possible to respond to anticipated rain, storm surge and mass power outage. I encourage everyone to remain weather aware and tuned in to their trusted news source as this storm could shift direction or change intensity. We continue to track the path of this storm and will stay in touch with the people of Alabama with any updates."
Zeta is currently a tropical storm over the Gulf of Mexico, but it is predicted to make landfall as a category one hurricane. The National Hurricane Center is predicting Zeta to make landfall in Mississippi on Wednesday and then proceed toward Alabama, but these storms can and do move.
A more easterly track could prove devastating to the Alabama Gulf Coast as was the case with Hurricane Sally, which shifted course in September, hitting Alabama, though Zeta is expected to be weaker than Sally at landfall.
The storm surge from the Mississippi-Alabama border to Dauphin Island is forecast to be 5 to 8 feet. Mobile Bay to the Alabama-Florida border is expected to have 3 to 5 feet of storm surge and from the border to Navarre, Florida, could experience 2 to 4 feet of storm surge.
Hurricane force winds are a possibility with this storm. Tropical force winds are expected to be an issue for Southern Mississippi and Alabama well inland. There is expected to be heavy rainfall across the state Wednesday night into Thursday morning.
The Baldwin County Emergency Management Agency announced that sandbags are available inside the county commission office at Robertsdale Central Annex (22251 Palmer Street) until 4:30 p.m. Tuesday and from 8 a.m. until 4:30 p.m. Wednesday or while they last.
Bring any help and shovels you will need. There is a limit of just 25 bags per person. Alabama's coastal counties are currently under a Tropical Storm Warning, a Storm Surge Warning for Mobile County and a High Rip Current and High Surf Warning.
Congressman Bradley Byrne said, "I just finished up briefings from Alabama EMA, FEMA, and the National Hurricane Center regarding #Zeta. We should not take this storm lightly and should start making preparations right away. After sundown Wednesday, I'd encourage everyone in Southwest Alabama to stay home and off the roads until sunrise Thursday. This storm will have impacts as far north as Montgomery, so those in Washington, Clarke, and Monroe counties will see tropical storm force winds and heavy rain. I'd encourage everyone to charge their phones and other necessary electronics. If you have an emergency during the storm, call 911 and do not try to drive."
Coastal Alabama is still in the process of recovering from Hurricane Sally which hit the state on Sept. 15.