Highway 280 Public Meeting Monday
By Brandon Moseley
Alabama Political Reporter
The Alabama Department of Transportation (ALDOT) will hold a public hearing on making improvements to US Highway 280 on Monday, November 19th at 4:00-7:00 pm in the Cahaba Grand Conference Center.
The Cahaba Grand Conference Center is at 3660 Grandview Parkway just off Highway 280 in Shelby County. The stated topic of discussion is:
"US Highway 280 Intersection Improvements/Access Management from Hollywood Boulevard to Doug Baker Boulevard."
US Highway 280 through southern Jefferson County and Northern Shelby County is widely considered to be the most congested roadway in the state.  Shelby County is the fastest growing county in the state of Alabama and Hwy 280 is a vital conduit connecting this growing population with the largest city in the state, Birmingham.
According to ALDOT, in 2007 the roadway had 82,940 motor vehicles per day including 4980 commercial vehicles.  ALDOT is projecting that that will grow to 102,832 vehicles per day by 2030.  ALDOT grades the level of service on the road an "F-".
Under then Alabama Governor Bob Riley (R), ALDOT endorsed a plan prepared by Linda Figg and the Figg Engineering Group of Tallahassee, Florida. Ms. Figg's design to improve the road was a 35-foot-tall elevated four-lane bridge stretching over 10 miles of Highway 280 from the Elton B. Stephens Expressway to Eagle Point Drive. The bridge sections spanned 150 feet or more between single piers located in the existing medians. ALDOT estimated that the cost of the project at $480 million. The Riley administration proposed paying for much of the cost by making the elevated roadway a toll road.
There were many opponents of the project. They were concerned about the cost of the project, the impact that the elevated highway would have on home values in Homewood and Mountain Brook, noise, and the effect that the roadway would have on existing businesses along highway 280.
The highly organized opposition to the Figg plan hired their own engineer, Walter Kulash from North Carolina. Kulash advised that the state reject the Figg plan and instead designed his own alternative. He proposed building new side streets, removing some traffic lights, sinking part of the roadway, and redesigning some interchanges. Kulash estimated that his plan would cost $180 million. ALDOT was skeptical of his conclusions.
Walter Kulash was harshly critical of Linda Figg's plan. He said, "At a cost of $800 million, this as a toll road is a fiscal disaster. It will be a permanent drain on whatever source of funding has to support it."
Neither plan was ever implemented and traffic congestion on US Highway 280 has only grown worse.
Print this piece
Bill would make owning pre-1960 slot machines legal for personal use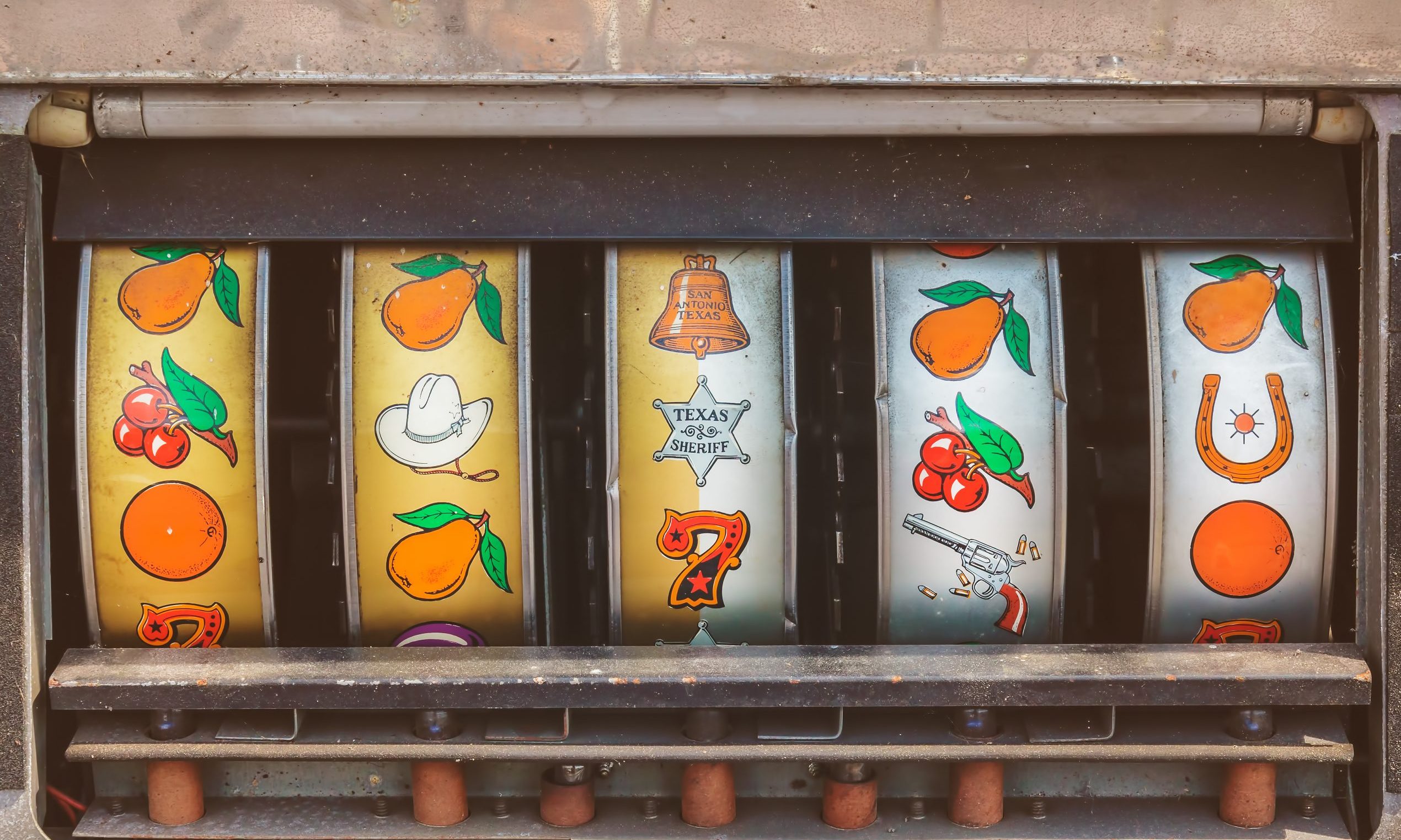 Vintage slot machines are highly sought-after by collectors, but owning one for personal use is a crime in Alabama. That could change this year. 
Rep. Chip Brown, R-Mobile, told APR by phone on Wednesday that he was approached by a group of antiques collectors who asked that he write a bill that would allow a person to own the vintage slot machines for personal use. 
Mention of legislation around gaming machines of any kind raises caution in Montgomery, where legislators and special interests have for decades fought over gambling and whether to establish a state lottery. Brown said he was well aware of the sensitivity of the subject matter when crafting the bill, which makes clear it won't allow any of the old machines to be used for commercial purposes. 
"All this does is it just allows individuals to collect pre-1960 slot machines for their own home collection," Brown said.  "I was very careful when we drafted the bill to make sure that it wouldn't open the door to any bigger issues." 
House Bill 260 reads that "The crime of possession of a gambling device does not apply to a slot machine manufactured before 1960, with the intention that the slot machine be used only for the personal and private use of the owner or for public display as a historical artifact in a manner that the slot machine is not accessible to the public."
Alabama is one of eight states that do not allow ownership of slot machines made in any year. Other state laws vary, allowing residents to own machines made before certain years. 
Pre-electric slot machines are highly sought-after, and can fetch many thousands of dollars. Brown said those who want to own one for personal use ought to be be able to do so. 
"I'm hoping I can get it in debate in committee next week," Brown said of his bill.
Print this piece