Highway 280 Public Meeting Monday
By Brandon Moseley
Alabama Political Reporter
The Alabama Department of Transportation (ALDOT) will hold a public hearing on making improvements to US Highway 280 on Monday, November 19th at 4:00-7:00 pm in the Cahaba Grand Conference Center.
The Cahaba Grand Conference Center is at 3660 Grandview Parkway just off Highway 280 in Shelby County. The stated topic of discussion is:
"US Highway 280 Intersection Improvements/Access Management from Hollywood Boulevard to Doug Baker Boulevard."
US Highway 280 through southern Jefferson County and Northern Shelby County is widely considered to be the most congested roadway in the state.  Shelby County is the fastest growing county in the state of Alabama and Hwy 280 is a vital conduit connecting this growing population with the largest city in the state, Birmingham.
According to ALDOT, in 2007 the roadway had 82,940 motor vehicles per day including 4980 commercial vehicles.  ALDOT is projecting that that will grow to 102,832 vehicles per day by 2030.  ALDOT grades the level of service on the road an "F-".
Under then Alabama Governor Bob Riley (R), ALDOT endorsed a plan prepared by Linda Figg and the Figg Engineering Group of Tallahassee, Florida. Ms. Figg's design to improve the road was a 35-foot-tall elevated four-lane bridge stretching over 10 miles of Highway 280 from the Elton B. Stephens Expressway to Eagle Point Drive. The bridge sections spanned 150 feet or more between single piers located in the existing medians. ALDOT estimated that the cost of the project at $480 million. The Riley administration proposed paying for much of the cost by making the elevated roadway a toll road.
There were many opponents of the project. They were concerned about the cost of the project, the impact that the elevated highway would have on home values in Homewood and Mountain Brook, noise, and the effect that the roadway would have on existing businesses along highway 280.
The highly organized opposition to the Figg plan hired their own engineer, Walter Kulash from North Carolina. Kulash advised that the state reject the Figg plan and instead designed his own alternative. He proposed building new side streets, removing some traffic lights, sinking part of the roadway, and redesigning some interchanges. Kulash estimated that his plan would cost $180 million. ALDOT was skeptical of his conclusions.
Walter Kulash was harshly critical of Linda Figg's plan. He said, "At a cost of $800 million, this as a toll road is a fiscal disaster. It will be a permanent drain on whatever source of funding has to support it."
Neither plan was ever implemented and traffic congestion on US Highway 280 has only grown worse.
Alabama women to Ivey: Support fair processes
Last week, Ivey co-authored a letter of support for Barrett and released it to media outlets.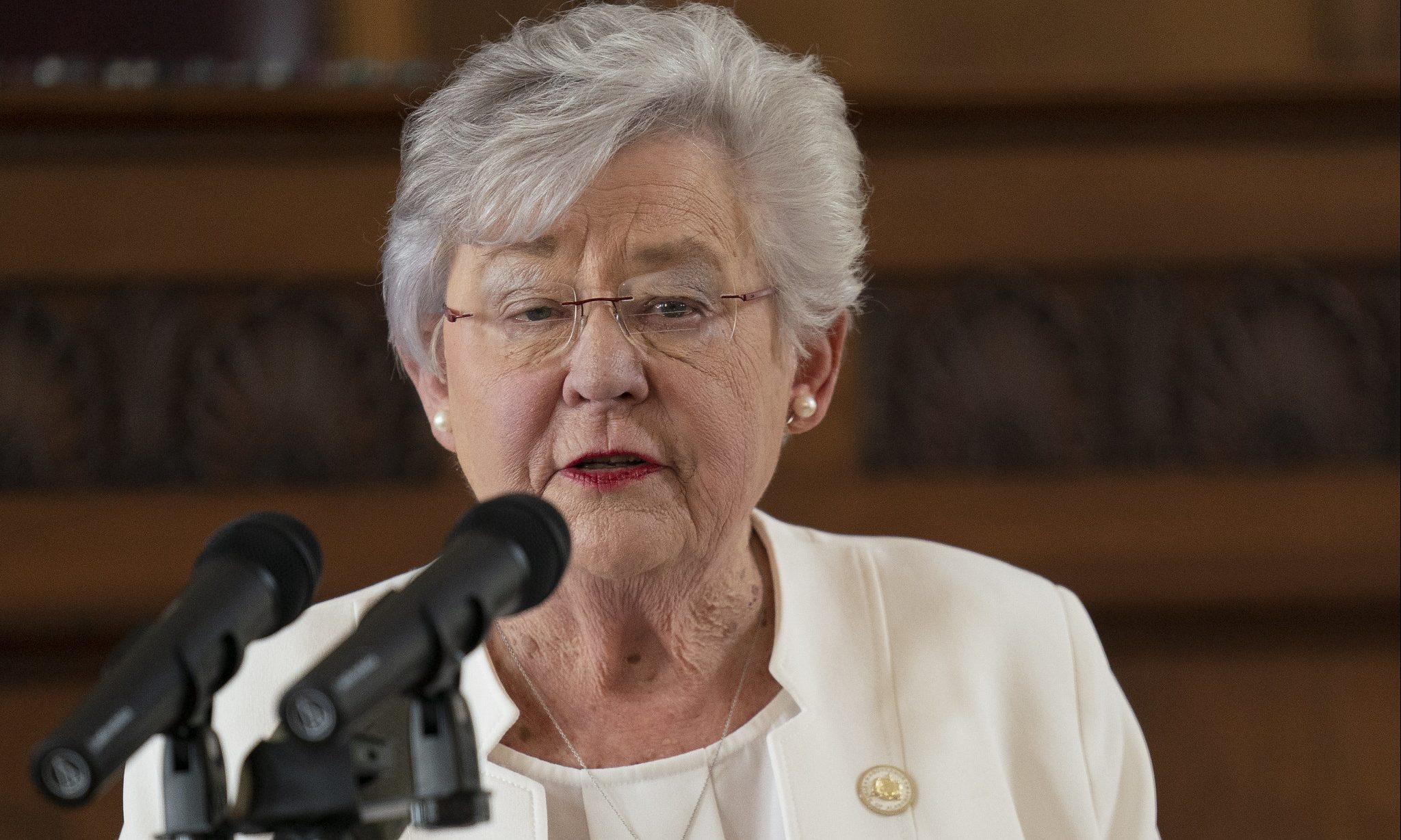 A letter signed by a bipartisan group of about a thousand Alabama women takes issue with Gov. Kay Ivey's recent support of Republican Supreme Court nominee Amy Coney Barrett, and it encourages Ivey and other state officials to instead support fair processes.
Last week, Ivey co-authored a letter of support for Barrett and released it to media outlets. In response, the letter from Alabama women calls the process to nominate Barrett, which is occurring after more than 50 million votes have been cast and in a Senate that is predicted to change from Republican to Democratic control, unfair and "anti-democratic."
The letter, which doesn't criticize Ivey or request that she rescind her endorsement of Barrett, asks instead that Ivey and other state leaders honor women by implementing and following fair processes that provide women with equal opportunities.
The full letter is below:
Dear Governor Ivey,
We are a group of women. We are current and future mothers, grandmothers, caregivers, leaders and champions of all citizens of our great state. We are moderates, progressives and conservatives. When we agree with our leaders, we say so, as we have in your support for education, workforce development, and sensible mask policies.  
We also speak up when we do not agree. Thus, we want to respond to your letter in support of Amy Coney Barrett because it does not represent our views. 
Like you and Judge Barrett's father, we want to tell all young girls that they can do anything their male counterparts can do and they can be anything and everything they want to be. We want it to be a truth, not just a signal "that the most qualified individual will get the job".  In addition to those things, we want them to know and believe that the process will be fair, because no matter the job, the process should be fair. And our children and young people (boys or girls) should be able to trust that democracy works and can be counted on. How can we assure them when this process has been so rushed and undemocratic?
We are women who oppose Judge Barrett's confirmation, because confirming her at this time, when 50 million Americans have already cast their votes, is anti-democratic. Regardless of what ways she does or does not think or talk like us, what matters is that a confirmation should not take place after the election is underway. 
We do not expect you to rescind your support of Judge Barrett. However, we urge you and the other women leaders who have advanced to top positions in our government to stand with us in asking for a fair process that takes place after the election. A process that helps us to believe that our voices and our votes matter because the American people should have the right to choose who nominates the next Supreme Court Justice.
Respectfully, 
Emily Hess Levine
Lindsey Chitwood
Megan Cheek
Kira Fonteneau
Ronne M. Hess
Cindi Cassis Branham
Anna Brantley Fry
Joellyn M. Beckham
Kristen Berthiaume
Alexandra Ruthann Bullock McElroy
The letter is signed by more than 800 women. The full list of signatures was sent to APR with the letter. We have chosen to list only the first 10 for the sake of brevity.