Obama Administration Sets Rules for Acceptable Health Insurance Plans
By Brandon Moseley
Alabama Political Reporter
On Tuesday, the Department of Health and Human Services (HHS) published a Notice of Proposed Rulemaking (NPRM) which dictates health insurance issuer standards related to the coverage of essential health benefits (EHB) under the Patient Protection and Affordable Care Act (PPACA better known as Obamacare). The new federal rules are designed to ensure meaningful and affordable coverage for all persons who have health insurance.
According to the written statement released by HHS, for an insurance plan to meet the PPACA guidelines it must meet certain minimum standards. All health insurance plans whether they are a group or an individual plan are required to have certain essential elements. The HHS is requiring that every acceptable health insurance plan must at least cover: " (1) Ambulatory patient services; (2) Emergency services; (3) Hospitalization; (4) Maternity and newborn care; (5) Mental health and substance use disorder services, including behavioral health treatment; (6) Prescription drugs; (7) Rehabilitative and habilitative services and devices; (8) Laboratory services; (9) Preventive and wellness services and chronic disease management; and (10) Pediatric services, including oral and vision care.
Plans sold in the state insurance exchange must be equal in scope to benefits offered by a "typical employer plan." Every state is required to identify a state-specific insurance plan that must be the benchmark plan. Every plan in the state must then be at least essentially equal to that state's benchmark plan.
According to the HHS, "The rule proposes that states select a benchmark plan from among several options identified in the proposed rule, and that all plans that cover EHB must offer benefits that are substantially equal to the benefits offered by the benchmark plan. The benchmark plan options include: (1) the largest plan by enrollment in any of the three largest products in the state's small group market; (2) any of the largest three state employee health benefit plans options by enrollment; (3) any of the largest three national Federal Employees Health Benefits Program (FEHBP) plan options by enrollment; or (4) the largest insured commercial HMO in the state. The proposed rule also clarifies that in the event a state does not make a selection, HHS will select as the default benchmark the largest small group product in the state, as described in option (1)."
If the benchmark plan however is missing any of the 10 statutory categories of benefits, HHS's proposed rule would require the state or HHS to supplement the benchmark plan in that category. Under HHS the rules there will a classification system for the plans based on how much copayment the consumers would have to contribute to their own healthcare costs. HHS is calling this percentage as the Actuarial Value (AV) of a health insurance plan.  AV is calculated as the percentage of total average costs for covered benefits that a plan will cover.
Beginning in 2014, in a bronze plan the insurance would pay 60% of the consumer's healthcare costs and the consumer would be responsible for the other 40%.  If a plan has an AV of 70 percent, on average, a consumer would be responsible for 30 percent of the costs of all covered benefits. A gold plan would have an AV of 80% and a platinum plan would have an AV of 90%. The plans on the state insurance exchanges will be listed according to their "Metal Levels". States will also be allowed to offer catastrophic plans with lower AV scores for "qualified individuals".
Alabama Governor Robert Bentley (R) has rejected HHS calls to create an Alabama Insurance Exchange. Gov. Bentley said, "I am not going to set up a state-based exchange that will create a tax burden of up to $50 million on the people of Alabama. As governor, I cannot support adding such a tax burden onto our citizens. The Affordable Care Act is neither affordable nor does it actually improve health care. Congress and the President have said they want to work together to solve the fiscal crisis facing this country, and I suggest they start with this health care bill."
Alabama is joining with at least 15 other states in rejecting President Obama's call to establish the exchanges. HHS has given the states more time to agree to cooperate and submit insurance exchange plans. HHS has said that if the state of Alabama and the other states will not cooperate with the federal government's implementation of the exchange, the HHS will impose a healthcare insurance exchange on the people of Alabama with or without the consent of the people of Alabama or its elected leaders.
To read the proposed rule, visit the website:
Faith in Action Alabama calls on law enforcement to protect voters from harassment
"In these harrowing days it is incumbent upon all of us as citizens and you and your colleagues as law enforcement professionals to do all we can to maintain this right secured by so much courage and sacrifice."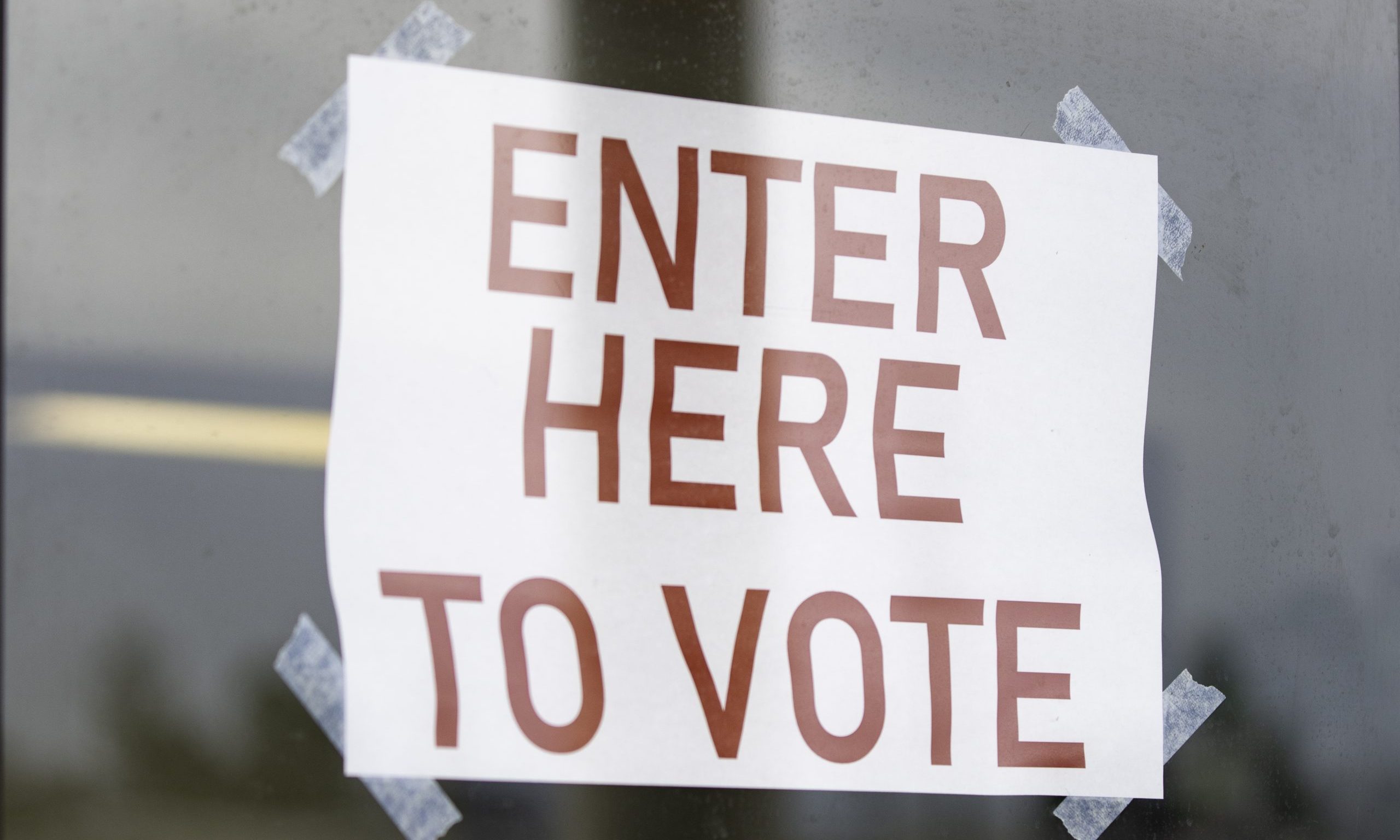 Nine clergy members from across the state have signed an open letter calling on local and state law enforcement to protect voters against intimidation and harassment at the polls.
The clergy are leaders in Faith in Action Alabama, a regional association of Christian congregations affiliated with the national group Faith in Action, the largest grassroots, faith-based organizing network in the country. It seeks to address a range of issues like gun violence, health care, immigration and voting rights.
This is their letter:
Across our country and here in Alabama, it is being seen that citizens are turning out in record numbers to vote early and by absentee ballots. It is very heartening to see so many of our fellow citizens energized and committed to exercising that most fundamental and critical duty of citizenship, the use of their franchise.  As servant leaders of an ecumenical association of nearly 2,000 faith communities across our state we are certainly encouraging our congregants to fulfill this duty either through early, absentee or day of election voting. For us this is not only part of our civic duty, but as people of faith obligation as well.

Unfortunately, it it also largely known that there are forces in our country that are actively, publicly and fervently at work to suppress the votes of some of our fellow citizens. We write to implore you to use the full authority of your office and department to ensure that those who seek to vote, especially on November 3, 2020 are not assailed or intimidated by illegal harassment in their polling places. We believe these threats are pervasive enough and real enough that proactive measures should be in place as citizens come to vote throughout that day. The strong, visible presence of uniformed legitimate law officers will hopefully prevent any attempts at confrontation or intimidation and violence.

The history of our state is marked by the efforts of tens of thousands of Alabamians who marched, protested, brought legal actions, shed their blood and some even gave their lives that every citizen of this state might have full and free access to the ballot box. In these harrowing days it is incumbent upon all of us as citizens and you and your colleagues as law enforcement professionals to do all we can to maintain this right secured by so much courage and sacrifice.

Please be assured of our prayers for you and the men and women of your department who have the awesome responsibility of providing public safety and equal protection under the law for every Alabamian. If we, the members of Faith in Action Alabama's Clergy Leadership Team, can be of assistance please do not hesitate to call upon us.

Sincerely,

Rev. Jeremiah Chester, St. Mark Baptist Church, Huntsville

Rev. David Frazier, Sr., Revelation Missionary Baptist Church, Mobile, and Moderator, Mobile Baptist Sunlight Association

Bishop Teresa Jefferson-Snorton, Fifth Episcopal District of the Christian Methodist Episcopal Church

Bishop Russell Kendrick, Episcopal Diocese of the Central Gulf Coast

Bishop Seth O. Lartey, Alabama-Florida Episcopal District of the African Methodist Episcopal Zion Church

President Melvin Owens, Alabama State Missionary Baptist Convention

Bishop Harry L. Seawright, Ninth Episcopal District of the African Methodist Episcopal Church

Dr. A.B. Sutton, Jr., Living Stones Temple, Fultondale

Father Manuel Williams, C.R., Resurrection Catholic Missions of the South, Montgomery