New Report Show that RSA Remains one of the Worst Performing Pension Funds in America
By Brandon Moseley
Alabama Political Reporter
Morning Star has released a report revealing that the total value of Retirement Systems of Alabama's (RSA) assets have continued to plunge while the fund's total pension liabilities have continued to increase over the last five years.
Senator Cam Ward (R) from Alabaster said on Facebook, "This report shows just how bad Alabama's pension plan has been lately. This creates an even bigger drag on our state budgets since the legislature has to make up for a large part of the underfunded pension plan."
In 2008 through 2009 the global economy went through a recession which understandably affected investment performance; but unlike most portfolios the RSA has seen no economic recovery.  Senator Ward blames poor investment decisions by the RSA.
Sen. Ward said, "The economy is part of the problem. The other is about a board (no elected officials beside the Treasurer serve on it) making investments in poor growth areas like hotels, golf courses and airlines. The entire country suffers from the financial crisis of 2008 but we are in the bottom 10% in the nation currently so it is more than just a bad economy."
Morning Star listed Alabama's pension fund (RSA) as one of 21 states' that is not fiscally sound.  According to the standard set by the American Academy of Actuaries the value of a pension fund should be equal to or higher than the amount of the outstanding pension liabilities.  In 2011, RSA just had 66.9% of the needed assets and this is down from 73.9% just in 2009.
According to Morning Star, in 2007 the RSA had total assets of $30.7 and pension liabilities of $38.7 billion.  In 2008 assets climbed to almost $31 billion, but liabilities for state pensions climbed to $40.2 billion.  In 2009 RSA's assets dropped to $30.8 billion and liabilities climbed to $41.6 billion.  In 2010 assets dropped to $30.1 billion but liabilities increased to $42.9 billion.  Recognizing the problem, the state legislature increased employees contributions to their own retirements (effectively lowering their take home pay.)  Despite this reform, in 2011 RSA assets dropped to $29.1 billion while liabilities increased to $43.5 billion.  The spread between assets and liabilities has grown from $8 billion in 2007 to $14.4 billion in 2011.
David G. Bronner has been responsible for managing Alabama's pension fund (RSA) since 1973 and for the first 20 years his performance was excellent.  In the 1990s however RSA changed its investing strategy.  Instead of seeking out the best investments that would generate the best returns; RSA began buying actual companies.  RSA has purchased newspapers (right before everyone in the world switched to the internet), 50 broadcast TV stations (right before we all got 200+ cable channels and Netflix), a struggling airline, a massive box car factory that languished for years without a tenant, and golf courses.  Critics say that Bronner's position and his large RSA staff are entirely unnecessary and that the state should instead hire the best money managers available to get the state the best returns possible.
Bronner has recently called for higher taxes on the people of Alabama.  He wrote recently in Al.com, "As I have consistently stated since teaching at the University of Alabama, we have the worst and most inadequate, unfair tax system in America, bar none. It must be changed if we want a better Alabama for ourselves and our children. Keep in mind my statement of years ago: "Low taxes are great, but having the lowest in America and expecting to compete is just dumb.""  Meanwhile an increasing amount of the tax dollars that the people of Alabama do pay are having to be rerouted from schools, prisons, state troopers, roads, and economic development to propping up RSA due to Bronner's increasingly suspect management of the funds entrusted to his care.
Sen. Ward said, "The solution I would offer is to restrict the investments of the RSA Board. Right now they invest a great deal in golf courses, hotels, airlines and other ventures that are very risky but in the name of promoting local tourism. The role of all pension managers around the country is to make sure the pension plan is solvent and has good returns for their retirees, not promoting tourism. Alabama has a Tourism Director so we don't need the RSA Board doing that job as well. Their job is to invest in areas that will make a return for their retirees."
To Read the Morning Star Report:
http://media.navigatored.com/documents/StateofStatePensionsReport.pdf
Governor declares state of emergency ahead of Tropical Storm Zeta
Zeta is currently a tropical storm over the Gulf of Mexico, but it is predicted to make landfall as a category one hurricane.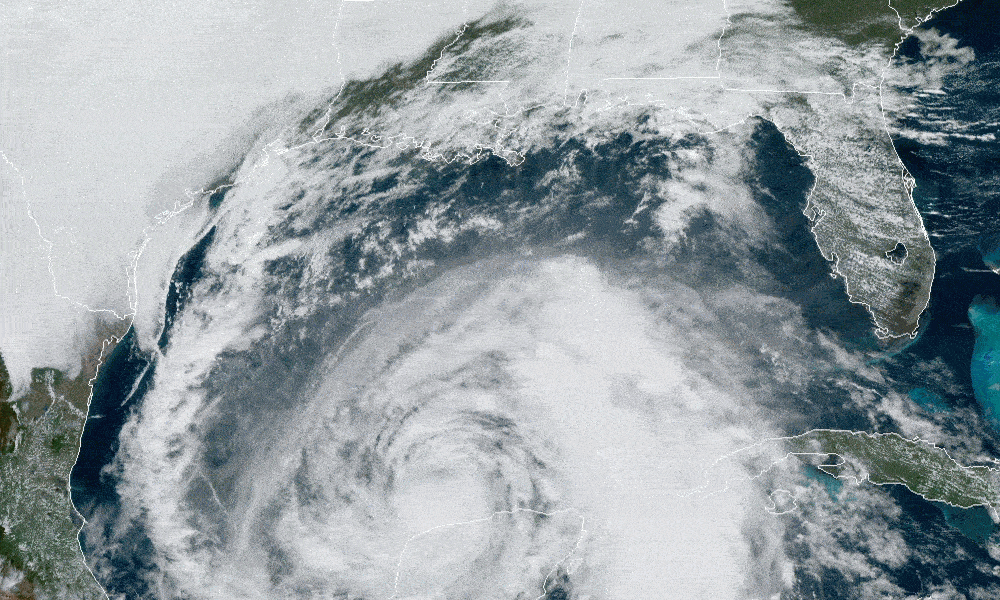 Alabama Gov. Kay Ivey on Tuesday issued a state of emergency as Tropical Storm Zeta approaches the Gulf Coast.
"Ahead of Tropical Storm Zeta's anticipated landfall Wednesday evening as a Category 1 hurricane, I am issuing a state of emergency effective today at 4:00 p.m.," Ivey said. "While this storm is not expected to have an impact as large as storms we've seen move through the Gulf earlier this year, we want to be in the best place possible to respond to anticipated rain, storm surge and mass power outage. I encourage everyone to remain weather aware and tuned in to their trusted news source as this storm could shift direction or change intensity. We continue to track the path of this storm and will stay in touch with the people of Alabama with any updates."
Zeta is currently a tropical storm over the Gulf of Mexico, but it is predicted to make landfall as a category one hurricane. The National Hurricane Center is predicting Zeta to make landfall in Mississippi on Wednesday and then proceed toward Alabama, but these storms can and do move.
A more easterly track could prove devastating to the Alabama Gulf Coast as was the case with Hurricane Sally, which shifted course in September, hitting Alabama, though Zeta is expected to be weaker than Sally at landfall.
The storm surge from the Mississippi-Alabama border to Dauphin Island is forecast to be 5 to 8 feet. Mobile Bay to the Alabama-Florida border is expected to have 3 to 5 feet of storm surge and from the border to Navarre, Florida, could experience 2 to 4 feet of storm surge.
Hurricane force winds are a possibility with this storm. Tropical force winds are expected to be an issue for Southern Mississippi and Alabama well inland. There is expected to be heavy rainfall across the state Wednesday night into Thursday morning.
The Baldwin County Emergency Management Agency announced that sandbags are available inside the county commission office at Robertsdale Central Annex (22251 Palmer Street) until 4:30 p.m. Tuesday and from 8 a.m. until 4:30 p.m. Wednesday or while they last.
Bring any help and shovels you will need. There is a limit of just 25 bags per person. Alabama's coastal counties are currently under a Tropical Storm Warning, a Storm Surge Warning for Mobile County and a High Rip Current and High Surf Warning.
Congressman Bradley Byrne said, "I just finished up briefings from Alabama EMA, FEMA, and the National Hurricane Center regarding #Zeta. We should not take this storm lightly and should start making preparations right away. After sundown Wednesday, I'd encourage everyone in Southwest Alabama to stay home and off the roads until sunrise Thursday. This storm will have impacts as far north as Montgomery, so those in Washington, Clarke, and Monroe counties will see tropical storm force winds and heavy rain. I'd encourage everyone to charge their phones and other necessary electronics. If you have an emergency during the storm, call 911 and do not try to drive."
Coastal Alabama is still in the process of recovering from Hurricane Sally which hit the state on Sept. 15.