Senate Passes Bipartisan Defense Bill Including Provisions Written By Sessions
By Brandon Moseley
Alabama Political Reporter
The U.S. Senate is bitterly divided on fiscal policy, tax policy, and entitlement reform; but the body did come together on a bipartisan basis to support the FY 2013 National Defense Authorization Act, S. 3524.  S. 3524 passed with a 98-0 vote on Wednesday.
U.S. Sen. Jeff Sessions (R) from Alabama said in a written statement, "Earlier this year, I worked with my colleagues on Armed Services to pass the National Defense Authorization out of committee on a unanimous, bipartisan vote. The defense bill has now been similarly approved by the full Senate and awaits action in conference to be reconciled with the House version before it can be passed by Congress in its final form and sent to the President's desk. "
Sessions said that the Senate passed bill includes important provisions for Alabama including: strong support for missile defense (largely made in Huntsville), the Littoral Combat Ship (half of whom are being built by Austal in Mobile), Maxwell AFB's 908th Airlift Wing (Montgomery), as well as other key aircraft and combat vehicles.  S. 3524 also authorizes a 1.7% pay increase for our troops.
Sen. Sessions said, "This was achieved while keeping the bill within the new discretionary caps—redirecting unwise cuts while maintaining overall budgetary discipline and defending Alabama's irreplaceable contribution to our nation's defense.  Alabama has a proud tradition of military service, and our men and women in uniform are among the finest the world has ever known. They embody the courage, character, and dignity of our state."
Sen. Sessions said, "I was also please that three amendments I offered on the Senate floor were adopted on a bipartisan basis: an amendment to posthumously promote a 19th century Buffalo Soldier from Alabama, a requirement that the Obama Administration develop a missile defense 'hedging' strategy in light of its unwise decision to cancel or scale back the proven missile defense technology in Europe, and a requirement that before the President enters into any future security agreements between the U.S. and Afghanistan, such agreements be shared with Congress no less than 30 days in advance."
Sergeant Paschal Conley was a Buffalo Soldier (Black U.S. Army regiments formed in the second half of the 19th century).  Sergeant Conley served in the U.S. military for 30 years and was a veteran of the Spanish American War in the 1890s.  Gen. John Pershing had recommended that the black sergeant be promoted to 2nd Lieutenant, but the recommendation was never acted upon. Rear Adm. Clyde Marsh (the Commissioner of the Alabama Department of Veterans Affairs) requested that the Army posthumously upgrading Conley's rank to Second Lieutenant. The Secretary of the Army, John McHugh, also agreed with this promotion. Sessions amendment gives the Army the authority to enact this overdue promotion.
Other Sessions amendments that were passed include a requirement for any administration to present a report on missile defense strategy to Congress  on the effectiveness, need, and ramifications of a hedging strategy for the United States. According to Sessions, "This amendment reaffirms the need for the Defense Department to comply with law and the will of the people's representatives, and to help protect the national security interests of the United States."
Another Sessions amendment passed in the legislation called for Congressional Review of any future security agreement with Afghanistan.  Because the Bilateral Security Agreement is not a treaty, the President would not be required to obtain congressional ratification, but it would at least ensure that agreements reached by the White House that directly impact the security of the United States have a period for full public review and for the people's representatives in Congress to be heard.

Senator Session is a senior member of the Senate Armed Services Committee.
Prison worker says excessive pepper spray may have killed inmate
A prison worker says the amount of pepper spray used was excessive, and that officers knowingly and intentionally put the inmate's life in jeopardy.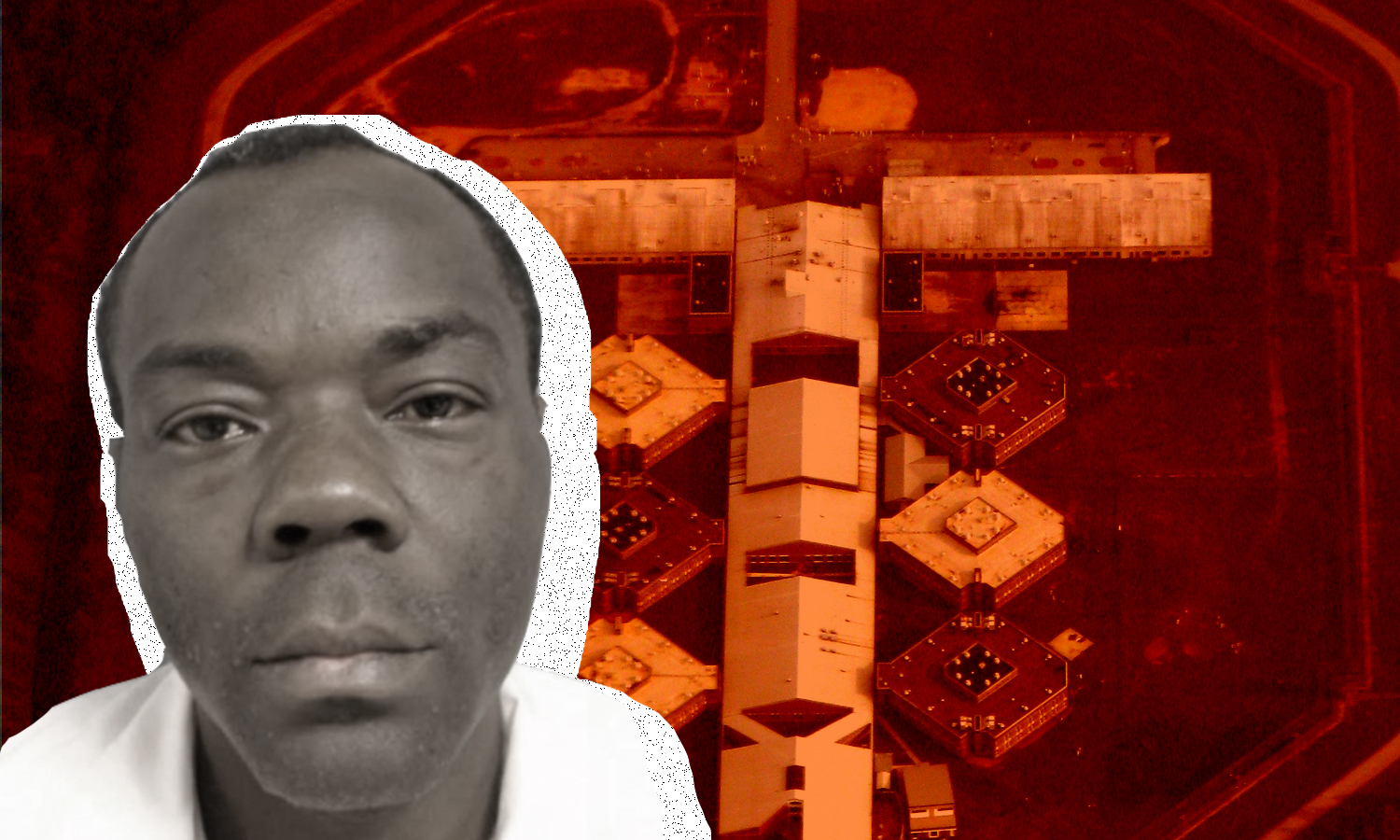 It's not yet clear what caused the death of 38-year-old Darnell McMillian after he was pepper sprayed inside an Alabama prison last month, but a prison worker says the amount of pepper spray used was excessive, and that officers knowingly and intentionally put his life in jeopardy.
Some time around 6 p.m. on June 22, three correctional officers placed McMillian in suicide cell S-11, with an inmate who was known to be aggressive and who was already on suicide watch, according to a prison worker with knowledge of the incident, who reached out to APR to discuss the death because the person said it troubled them.
The ADOC worker asked not to be identified because the person is still employed with the department.
"He shouldn't have been doubled up with somebody," the worker said of the aggressive inmate already in cell S-11. "It was very clear that the person in that cell was threatening."
The worker said the officers enticed the two men to fight, and once the inmate began threatening McMillian, McMillian took the first swing to hit the man.
The three officers standing outside then deployed a pepper spray called Cell Buster into the cell, the worker said. Cell Buster is a potent spray used by correctional staff and produced by the Chicago-based company Sabre.
"The inmate was yelling that he couldn't breathe," the employee said. "One Cell Buster is enough to do a lot of damage. There were three officers present at the time of this, and there were three cans of Cell Busters sprayed."
The employee said that once McMillian was pulled from the cell, he was almost unconscious and then "went completely unconscious, because he was coughing and aspirating."
The cell was then cleaned by inmates, except for some spots of blood, which the worker said might make it appear to have been a homicide by the other inmate, but the worker said several staff members at the prison believe the death may have been caused by excessive use of pepper spray.
"He was on his back when they were getting him to the infirmary, which can also cause asphyxiation, especially if he's coughing and saying he can't breathe. That spray can make you vomit," the worker said.
While there are video cameras that record each suicide cell, the worker said they do not believe there is footage from cell S-11 during the time of McMillian's death. The employee said they've been through many incidents in the prison but that "this one seems pretty bad."
The worker said it's not clear why the officers encouraged a fight between the other inmate and McMillian, but from experience, the person said some officers will do so when an inmate angers them.
The employee said when they read APR's first article on McMillian's death, and there was little information on what happened, they decided to reach out.
"I'd rather share it and put it out there," the person said. Some details of what the worker said were corroborated by the Jefferson County Coroner's office.
Jefferson County Coroner Bill Yates told APR on Thursday that McMillian's final cause of death awaits results from the autopsy, which can take between four and six weeks, but that there did not appear to be any external injuries that could have caused his death.
McMillian was pronounced dead at Donaldson prison at 7:49 p.m. on June 22, Yates said.
Yates, reading from his notes on the incident, said that in the moments before his death, there appeared to be a physical altercation between McMillian and another inmate, and that correctional officers used pepper spray to stop the fight.
"Obviously, Department of Corrections staff is going to step in to stop that, and it's my understanding that after that, he was having complaints of not being able to breath," Yates said. "I think they used — there was some pepper spray that was used to stop that, and he immediately went, from our understanding, to the infirmary."
"From our autopsy, I don't believe we found any type of trauma that would explain death," Yates said.
His office is awaiting lab results, to include toxicology and other lab work to determine if drugs or an unknown medical condition may have been factors in his death, Yates said. McMillian didn't have a history of any heart conditions, but Yates said lab results could reveal one if in fact he had a condition.
Asked if it's possible to die from exposure to a large amount of pepper spray, Yates said "I haven't heard of it, not to say it can't happen."
"I think you could pass away from extreme amounts of anything," Yates said, but he's never known of a death that resulted from large exposures to pepper spray.
Yates said there have been no reports to his office of any other inmate in that cell, or any ADOC staff, experiencing health problems as a result of the incident.
A 2003 study by the U.S. Department of Justice's National Institute of Justice on the use of pepper spray by police and corrections staff in North Carolina found that two cases of the 63 studied resulted in death from the use of pepper spray, and that both incarcerated persons who died had asthma. In only one of those cases, however, a large amount of pepper spray was used on the man, and the positioning of the man's body may have been a factor as well.
"Pepper spray was used more times in this case than in any other, but according to police officers, it was ineffective. The subject, who was obese, was handcuffed behind his back and placed in a facedown position when being transported," the report states. "The difficulty of breathing in this position may have been compounded by the damage already done to his airways."
In June, a 35-year-old inmate named Jamel Floyd died after correctional officers at a federal prison in Brooklyn used pepper spray after he had barricaded himself in his cell. He was unresponsive when removed from his cell and prison staff were unable to revive him, according to CNN. The death was under investigation and the U.S. Marshals and the FBI were notified, according to a release by the Metropolitan Detention Center.
According to the Sabre's own promotional video, Cell Buster is to be used in three-second bursts, with the correctional officer checking after each burst to determine if the "desired effects" have been produced, before using it for another 3-second burst. Cell Buster's description states that the product "delivers pain, irritation, inflammation, coughing, temporary blindness and redness of skin."
ADOC spokeswoman Linda Mays in a message to APR on Thursday said that the department's Law Enforcement Services Division is investigating all aspects of the incident.
"While we would like to address your questions and provide insight that would be helpful to you, at this juncture in the process we simply cannot provide information that would compromise the integrity of our ongoing investigation. More information will be available upon the conclusion of our investigation into Daniel [sic] McMillian's death," Mays wrote.