Macon County Sheriff Accepts Victoryland Bingo Machines as Legal

By Susan Britt
Alabama Political Reporter
SHORTER–On Wednesday, Macon County Sheriff David Warren held a demonstration of bingo machines given by, BMM, for the press and a few officials at Victoryland, owned by Milton McGregor. After the demonstration, the sheriff declared the machines legal citing Constitutional Amendment 744.
"As the Sheriff of Macon County and the person who has been authorized by Constitutional Amendment 744, I accept these machines as legal," said Warren.
Before the presentation began, Joe Espy, attorney for McGregor, assured all that were in attendance that this demonstration was at the request of the sheriff and that the McGregor organization has no involvement.
Richard Williamson, who has been with BMM Compliance since 2000, presented the machines and explained how they work.
He said, "BMM has been around since 1981 it's the original private electronic test lab founded in Australia we are a global company at this point. We have offices and test labs around the world and our headquarters is in Las Vegas."
Williamson said that these machines are different from slot machines because they are designed to meet the criteria established by the Macon County Sheriff's Office.
"These games operate with a minimum of 2 players. If this place were open and only one person came in they would not be able to play these games," said Williamson.
In addition, he said that the "entertaining display" that a player sees upon winning must have "no impact in the game's overall score." There are as many as 60 script restrictions placed on the machines that are specifically outlined by the Macon County sheriff.
The machine screens show an "entertaining display" as well as a bingo card and the "random balls" display. All of the random balls that were chosen show in the "random balls" display. The ones that match the bingo card are highlighted on the bingo card.
"If you want to see if your bingo card is a winner or why it wasn't a winner you can always go back into your help screen and look at the patterns and evaluate. All of the information is available to a player prior to play and after play. The machine evaluates you card, it matches the patterns and if you have a winning amount it puts it on your credit meter," said Williamson
James Anderson, attorney for Warren, said, "Yes this is gambling, just like the dog track is. But the random selection where the dogs come in is the same random selection that these balls drop. It's gambling but it is legalized and authorized by Constitutional Amendment 744 here in Macon County. It is different than anywhere else in the state other than in Greene County."
Williamson insists that these machines are far different from slot machines. Slot machines are free standing, where Victoryland machines are operated from a series of servers.
According to BMM's SVP Business Development–Americas' Drew Pawlak, in order to convert the bingo machines into slot machines would required the complete rewiring and programming of each machine. He explained it this way, "The whole insides and the guts would have to change. The button boards would have to change. It depends on the motherboard, depends if it is a server-based system the motherboard may not have enough processing power. When you see a real slot machine it has to process the RNG, all of the graphics, all of the sound. It has to drive everything independently. This [bingo machine] is all dependent on the server, so the content gets pushed down from the server with very, very minimal technology. It is not like the technology is residing within the box itself."
Gambling revenues are taxable just like any other source of income. Winnings at casinos are no different. "If a person has a win of $1200 or greater that is a taxable event. That is a W2G event, a federal tax."
These machines automatically lock up upon reaching that threshold requiring an attendant to assist before allowing the patron to continue play. They are asked for identification, the proper paperwork is filled out, and they are given the balance after taxes. However, Williamson said that at times a patron will opt to pay their taxes with their end-of-the-year return.
When asked if these machines could be programmed to automatically deduct any state taxes that might be imposed and apply, Williamson's answer was yes.
"It is probably easier with these systems than a traditional casino where they have slot machines with bill validators because you don't have to identify yourself when you put a bill into the game," he said.
Sheriff Warren's greatest concern involved the loss of jobs for the people of Macon County since the closing of Victoryland, "I have seen personally people who have lost their houses, people who have had to pull their children out of school, out of college. People who had to move that were gainfully employed.
"You know what our economic situation is statewide. To have these people not to be able to work is really a shame and especially when the Indians are doing it. What is so different about what the Indians are doing and what these machines at Victoryland are doing? Could you have that explained to you any simpler?
"I just hope and pray that we are able to resume this industry here and that the people of Macon County are given their jobs back so that they can take care of their families, do everything that they need to do.
"When I speak today, as the sheriff, I speak for David Warren and the citizens of this county. I don't have any special agenda. I am the sheriff, I love this county and I love the people, every one of them. That's it. I don't think I could put it any simpler."
Print this piece
Opinion | Fear not, fight on and don't faint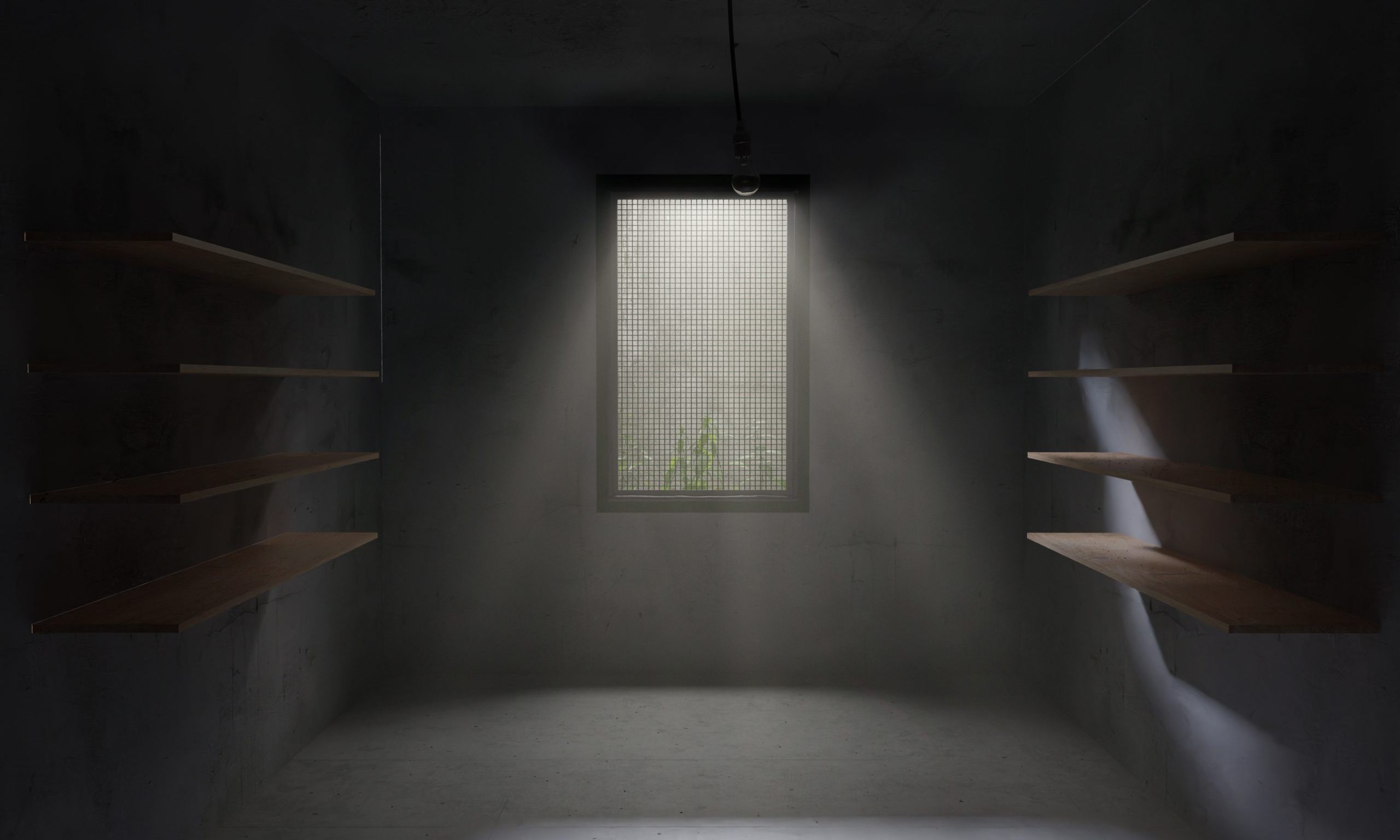 The spread of COVID-19 in Alabama is worse today than it was yesterday, and in all likelihood, it will be more devastating tomorrow.
The realities of the moment challenge us to be strong, resilient and persistent.
On Sunday, the number of confirmed COVID-19 infections in the state passed 1,800, with 45 reported deaths. Those numbers represent real people, our fellow citizens, friends and loved ones.
The latest figures coming from the state may be only a hint of what's next.
More of us will survive this disease than succumb to it, but we will all feel it, even naysayers and deniers.
The fight against this pathogen is not a sprint that will end swiftly; it is a marathon. Therefore, perseverance is critical. In sports, as in life, perseverance separates the winners from the losers.
Winston Churchill said, "If you're going through hell, keep going."
As a state and a nation, the times demand we keep going without fear.
These are not the worst of times; these are trying times that will pass. This is not a happy talk but a message from history. History teaches that humans are adaptive and, therefore, survivors.
It doesn't mean that horrible things aren't happening; they are.
People are sick, some are dying, but all the while along with doctors, nurses and health care providers, there is a legion of ordinary Alabamians doing simple things that in the context of this calamity are extraordinary.
Individuals who deliver groceries, stock shelves and cook take out are putting themselves at risk so others can eat. The same can be said of thousands that are keeping essential services open.
These individuals are displaying the very essence of perseverance — the will to push forward when it would be easier to quit.
In George S. Patton's speech to the Third Army during World War II, he delivered many memorable lines that are not easily quoted in a general publication. Patton was fond of profanity. But many apply to our current situation.
"Sure, we all want to go home. We want to get this war over with. But you can't win a war lying down," Patton said.
We will win if we don't give in and don't quit.
This isn't hell for all, but it is for some.
Now is a time for each of us to do what we can to ensure that we all survive.
My mother was fond of quoting scripture and sometimes with her own unique twist.
Galatians 6:9 was one of her go-to verses.
"And let us not be weary in well doing: for in due season we shall reap if we faint not."
She would say, "Now, that doesn't mean you won't get woozy, or that you won't need to take a knee. It says don't faint — never give up."
Then she would round it off with, "'Spirit is willing, but the flesh is weak,' to heck with the flesh, it will follow where the mind tells it to."
What we do now will determine who we will be as a state and nation once this pandemic subsides. Will we be better, stronger, and more humane, or will we further cocoon into tribes who are weaker, disparate and frightened?
Fear not, fight on and don't faint.
Print this piece