21st Century School Safety (A Teacher's 2nd Amendment Right)???

By Representative Allen Farley
My family has been privileged to be part of the Public Safety profession in Alabama for three generations. One of my grandfathers was the police chief of the small Jefferson County city of Brighton in the 1930's. Our dad became a member of the Alabama Highway Patrol after returning from World War II. He later transferred to the Alabama ABC Board where he retired. I retired from the Jefferson County Sheriff's Office as Assistant Sheriff in 2010. That was the end of a 37 year career that began on October 1, 1973 as a Beat Officer with the City of Bessemer. My brother Mark is currently a Captain with the Jefferson County Sheriff's Office. Public Safety is a topic I can talk about with confidence.
The Public Safety profession has really changed since 1973 when I carried a 38 caliber Smith & Wesson revolver and walked the 3-11 beat in downtown Bessemer, Alabama. Today's police officers can't comprehend walking down alley's with a flashlight checking business doors to make sure everything is locked. Heck, we didn't even have walkie-talkies when I started. My supervisor would always make sure I had a dime in my pocket to call the station for help if I ran into trouble. (When is the last time you saw a phone booth)?
Today is different. The Public Safety professionals have high capacity semi-automatic handguns with laser sights, non-Lethal tasers, stun guns, mace, body armor, computers, scanners, and GPS tracking systems. However, so do the bad guys. (The bad guys often have the newest firearms and equipment first).
Over the Christmas holidays I noticed the larger Law Enforcement agencies were utilizing helicopters and state-of-the-art Mobile Command Units in high traffic areas.  All of this very expensive technology was purchased for one reason; to keep today's public as safe as possible.  However, without properly trained Law Enforcement professionals, they might as well have been looking for a telephone booth with a dime. (Oh yeah, I had a whistle on a chain too).
I continue to be amazed at the public's lack of understanding for the day-to-day challenges of the 21st century Law Enforcement professional.  My generation fell in love with the simple human understanding shown by Sheriff Andy Taylor and Barnie Fife.  And, today's television audience is convinced that Leroy Jethro Gibbs and his NCIS team can solve any crime with their high-tech sidekicks Abby and Duckie. But, neither of these two extremely successful television shows is real.  Both involve fake guns, fake crimes, and fake deaths. We've watched those shows enough that we believe we could do it. Nothing to it. Wrong! (Watching Ben Casey and House hasn't made you a doctor)!!!
I've brought you down this Public Safety rabbit trail for a reason.  I've done a lot of thinking over the past few weeks about keeping our schools safe.  Some of you know that part of my Law Enforcement career was spent as the first School Liaison Officer to the Jefferson County School District.  From January 1990 until May of 1997 I was the Law Enforcement conduit for 65 Jefferson County Schools. I worked daily with school principals, teachers, and parents, to keep the schools safe.  I learned a lot about the different challenges that our educators face each school day. And, I also realized it takes a real gift from God to be a good teacher. Everyone can't teach a classroom full of children or young adults. Just like everyone can't be a good Law Enforcement Officer.  Today, both are very specialized fields.  A teacher's poor instructional efforts could result in a student's lack of adequate knowledge in a particular subject.  But, a Law Enforcement Officer's mistake in observation, or tactic of approach, could result in death.
In the late 1990's many schools started utilizing area Law Enforcement Officers as classroom teachers for DARE, (Drug Abuse Resistance Education), classes.  After a few years the focus changed from drug awareness to Gang Resistance. The trained Law Enforcement Officer then taught GREAT, (Gang Resistance Education and Training), classes. The intent of both programs was to utilize school assigned Law Enforcement Officers as classroom teachers. (It also gave a teacher a study period).
What message were we sending when we isolated a trained Public Safety professional inside a classroom for a designated period of time? Were we no-longer concerned with securing the facility? Were we saying anyone can teach our children? In both cases were we short-changing our children?  (There's an old saying about trying to make a silk purse from a sow's ear).
Our schools are a reflection of our communities. Guns and drugs aren't produced at school. And, arrogance and lack of respect aren't taught at school. They all come from home. Our educators are overworked, under paid, and blamed for not fixing in eight hours what parents have neglected to address in sixteen. Now, we want to use our 2nd Amendment rights to hold teachers accountable for armed confrontations. (Give me a break)!!!
In 2004 I became a proud graduate of the 218th session of the FBI Law Enforcement National Academy in Quantico, Virginia.  I spent two and a half months learning from Law Enforcement professionals from around the world.  The FBI Academy brings people together to talk, study, and exchange ideas in the field of Public Safety.  The FBI has been conducting the National Academy since 1935.  They understand how the profession of Public Safety has changed.  They also understand it is a complicated profession that truly deals with life and death situations.
As a Law Enforcement Professional, and a grandfather, I understand the full weight of keeping our schools safe.  As a current member of the Alabama House of Representatives I also understand how politicians can look at opportunities for vote getting legislation.  We need to keep politics out of this.  (This is too important to screw up).  I would recommend a conference of our nation's top Law Enforcement professionals to be held at the FBI Academy to discuss a most important national topic.  Let's secure our schools.
Isaiah 6:8 Then I heard the Lord say, "Whom shall I send? Who will be our messenger?" I answered, "I will go! Send me!"
God Bless America!!!
Opinion | Hearings give public opportunity to weigh in on coal ash plans
ADEM will make sure the closure and cleanup of the coal ash sites will be done in a way that will protect the state's land and water resources now and in the future.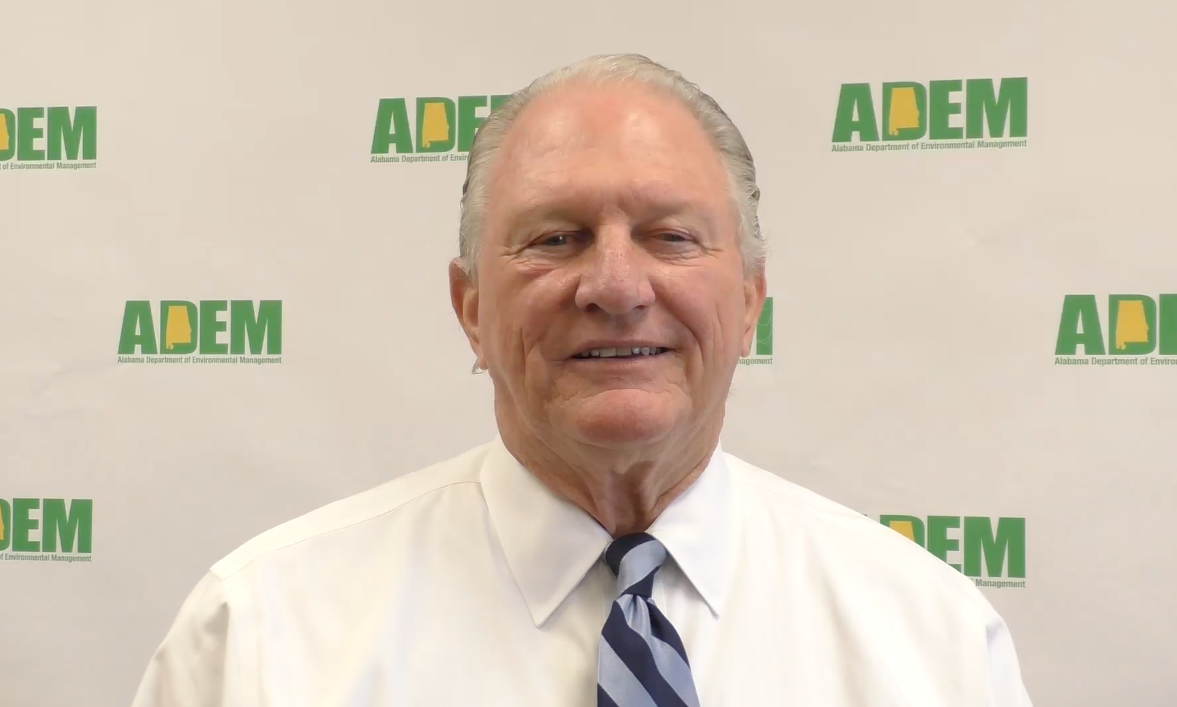 The mission of the Alabama Department of Environmental Management is to ensure for all Alabamians "a safe, healthful and productive environment." It's a mission that ADEM and its nearly 600 employees take very seriously.
Ensuring a safe, healthful and productive environment means more than simply being the environmental cop, though that certainly is part of ADEM's job. When the Alabama Legislature passed legislation in 1982 that led to the creation of ADEM, lawmakers' intent was for the agency to promote public health and well-being.
The term "healthful" in ADEM's mission statement speaks directly to that. ADEM's work is to contribute to the health of Alabama's environment and the health of all Alabamians.
An example of that work is managing the process that will determine how coal combustion residuals (CCR) – or coal ash – are dealt with in a safe and effective manner. Managing CCR promotes a healthful environment by protecting our land and water.
On Oct. 20, ADEM will hold the first of a series of public hearings on permits drafted by ADEM to require electric utilities to safely close unlined coal ash ponds at their power plants and remediate any contaminated groundwater. The hearings, and the comment periods leading up to them, give the public the chance to provide ADEM input on the requirements in the draft permits.
To understand how we got to this point today, let's go back to Dec. 22, 2008, in Kingston, Tenn. On that frigid night, the containment dike surrounding massive ponds holding decades worth of CCR produced by the coal-burning TVA power plant collapsed, spilling more than a billion gallons of coal ash sludge into the Emory River and onto 300 acres of land.
That spill drew the attention of regulators and the nation to the issue of coal ash storage, for which there was little regulation at the time. It also started the U.S. Environmental Protection Agency on the road to adopting a federal CCR rule, which took effect in 2015. The Alabama Environmental Management Commission approved a state CCR rule in 2018, patterned after the EPA rule.
The rules address two primary issues: closing coal ash ponds to avoid threats of spills into waterways or onto land, and preventing and cleaning up groundwater contamination from arsenic, mercury, lead and other hazardous elements that may leach from the coal ash.
Both the EPA and state rules give the electric utility operators two options in closing the ash ponds. One allowable method is to excavate the millions of tons of coal ash and either move the coal ash to a lined landfill or find an approved beneficial use for the ash. The other is to cap in place, where an impervious cover, or cap, is placed over the ash impoundment. Both methods have been used successfully for decades to close some of the most contaminated sites in the nation.
It must be emphasized that the closure method selection is made by the utilities, as allowed by both federal and state rules. Alabama Power, TVA and PowerSouth all elected to utilize the cap-in-place option.
The permits will also set out the steps to be taken to clean up contaminated groundwater caused by the coal ash ponds. ADEM's job, in its environmental oversight role, is to ensure the closure and groundwater remediation plans proposed by the utilities and included in the permits meet federal and state standards and protect both waterways and groundwater. The permits provide for regular monitoring to confirm the closure and cleanup plans are being implemented as required. If necessary, the plans will be adjusted to ensure the intended results are being achieved.
Currently, ADEM has scheduled public hearings on the permits for three Alabama Power plants. The first is Oct. 20 for Plant Miller in Jefferson County, followed by Oct. 22 for Plant Greene County and Oct. 29 for Plant Gadsden in Etowah County. Permits for the other five sites in Alabama are in development, and hearings will be scheduled when they are complete.
The purpose of these hearings is to allow the public, including nearby residents, environmental groups and others, opportunities to weigh in on the proposed permits. This past summer, Alabama Power, TVA and PowerSouth held informational meetings in the communities where their affected plants are located to explain their proposed groundwater cleanup plans(including the CCR unit closure component) and answer residents' questions.
The draft permits, the hearings' dates, locations and times and other information are available on ADEM's website, www.adem.alabama.gov. The public can also mail or email comments related to the permits, including the closure plans and groundwater remediation plans, directly to ADEM during the proposed permits' 35-day minimum comment periods, which will run one week past the date of the public hearings. Those comments will be considered in the decisions to issue the permits, and ADEM will provide a response to each issue raised.
For maximum protection of the environment, ADEM encouraged the power companies to go beyond the minimum requirements of the state and federal CCR rules. ADEM's scientists and engineers who analyzed the plans through an exhaustive review and revision process determined the final plans provide the environmental protections Alabamians expect and deserve. But we want to hear from the public.
Certainly, there are pros and cons of each option in closing the coal ash ponds. The daunting task of cleaning up contaminated groundwater will be undertaken regardless of which closure method is utilized. As one opinion writer recently said, there is no easy answer to the coal ash problem. But this is a matter we cannot duck. We must deal with our coal combustion residuals – by EPA requirement and for the sake of our environment.
Here's what you can count on from your state agency charged with protecting your environment. ADEM will make sure the closure and cleanup of the coal ash sites will be done in a way that will protect the state's land and water resources now and in the future.
Ensuring that is our mission.