Bachus Cosponsors Balanced Budget Amendment to Constitution
By Brandon Moseley
Alabama Political Reporter
Congressman Spencer Bachus (R) from Vestavia announced in a written statement that he was an original cosponsor of a bill to add a balanced budget amendment to the U.S. Constitution. The bill was introduced on Thursday, the first day of the 113th Congress.
Representative Bachus said in a written statement, "The debate that we just went through on the 'fiscal cliff" should leave no doubt that the number one priority of the new Congress must be to finally put America's fiscal house in order. That is why I am proud to be an original cosponsor of the Balanced Budget Amendment introduced today by my colleague and good friend, Judiciary Committee Chairman Robert Goodlatte. The overspending that we are seeing is unsustainable and is a threat not just to our economy, but our national security."
Incoming House Judiciary Chairman Robert Goodlatte (R) from Virginia said in a written statement, "My balanced budget amendment is a commonsense measure that requires that Congress not spend more than it receives in revenues, requires the President to submit a balanced budget to Congress, and requires a 3/5 majority vote to increase the debt limit, while also providing an exception in times of national emergencies.  A Constitutional amendment will force Congress to eliminate unnecessary and wasteful spending and make the decisions necessary to balance the budget and eliminate the federal deficit.  Currently, forty-nine out of fifty state governments, including Virginia, have a balanced budget requirement.  Last Congress, this version of the balanced budget amendment garnered 261 votes when it came before the House of Representatives, but fell just short of the necessary two-thirds majority vote."
U.S. Representative Goodlatte continued, "Our first Secretary of State, Thomas Jefferson, warned of the consequences of out-of-control debt when he wrote: 'To preserve [the] independence [of the people,] we must not let our rulers load us with perpetual debt. We must make our election between economy and liberty, or profusion and servitude.'  A balanced budget amendment to our Constitution will once and for all require Congress to rein in this out-of-control behavior."
The bill will now be referred to the House Judiciary Committee where Representatives Goodlatte and Bachus both serve.
Rep. Bachus has been selected to serve as the Chairman of the Subcommittee on Regulatory Reform, Commercial, and Antitrust Law on the House Judiciary Committee when the 113th Congress convenes in January.
Rep. Bachus said, "It is a great opportunity to be able to chair this subcommittee and I look forward to working with Chairman Goodlatte and the members of the Judiciary Committee on the important issues that will be considered during the upcoming Congress."
Bachus has returned to active service on the committee after being on leave during his leadership of the House Financial Services Committee.  Rep. Bachus just completed a six-year leadership term on the Financial Services Committee where he held the posts of Chairman (2011-2012) and Ranking Member (2007-2010).
Bachus said, "It is an honor to serve as the representative of the people of Alabama in our nation's capital, and my commitment continues to be to work hard for my constituents and uphold their principles."
Trump Truck and boat parades this weekend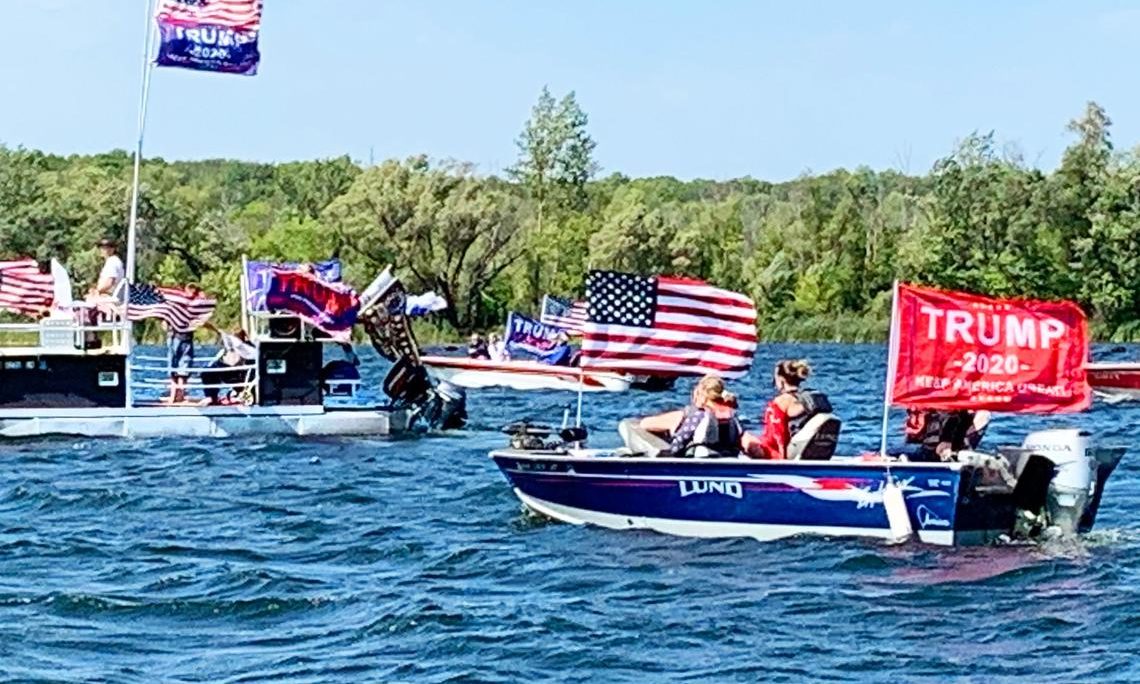 As Election Day draws near, Alabama Republicans are excited about promoting the re-election of Donald J. Trump as President and the election of Tommy Tuberville for U.S. Senate. This weekend two pro-President Trump events are happening in the state. There will be a truck parade from Ashland to Phenix City on Saturday sponsored by the Clay County Republican Party, while there will also be a boat parade on Wilson Lake in the Shoals sponsored by the Colbert County Republican Party on Sunday.
The pickup trucks will assemble at the Ashland Industrial Park in Clay County, 8240 Hwy 9, Ashland. There is a pre-departure rally at 10:00 a.m. central standard time. The trucks will depart at 11:00 a.m. and then proceed on a parade route that will take them into the bitterly contested swing state of Georgia. The Trump Pickup Parade will wind through east Alabama and West Georgia traveling through LaGrange and Columbus before concluding near the Alabama/Georgia line in Phenix City, 332 Woodland Drive, Phenix City at approximately 2:00 p.m. central time. Speakers will begin at 3:00. Trump flags will be on sale at the event.
The Phenix Motorsports Park will be hosting what sponsor hope could possibly the world's largest Pickup Tuck parade in U.S. history that is routing over 50 mile through Georgia in effort to "pickup" President Trump's numbers in GA.
A number dignitaries have been invited to address the Phenix City rally, including Coach Tuberville. Former State Sen. Shadrack McGill, Trump Victory Finance Committee member former State Rep. Perry O. Hooper Jr., and Paul Wellborn, the President and CEO of the largest Family owned Kitchen Cabinet manufacture in the USA are among the featured speakers who have committed to speak at the event.
Entertainment will be provided by: Charity Bowden, an up and coming country music singer who was the runner up on "The Voice". Charity will sing 'I am Proud to be an American' as well as songs from her Voice performances. The McGill Girls will also perform. The three beautiful and talented sisters will be singing patriotic songs in three part harmony. Geoff Carlisle, a professional DJ will be keeping the crowd pumped with music and entertainment.
Following the speakers and the entertainment there will Trump truck-vs- Joe Bidden truck races down the drag strip for the finale.
The Northwest Alabama boat parade will be on Sunday. The boats will gather at 2:00 p.m. near Turtle Point and then the flotilla will parade around the open waters of Wilson Lake til 3_00 p.m.. There will be a contest for best decorated Trump boats.
Trump supporters have held a number of large boat parades across the state to show their support for the re-election of Pres. Trump.
Boat parade sponsors say that this parade will be: pro-American, pro-law enforcement, pro-military.