Security and Student Safety Hearing on Wednesday
By Brandon Moseley
Alabama Political Reporter
On Wednesday, January 9th the Alabama House and Senate School Education Policy committees will hold a joint hearing to discuss the topic of "School Security and Student and Teacher Safety". The event will be open to the public.
The event was organized following the massacre of 20 first graders and six adults in an elementary school in New Town Connecticut.  None of the adults in the school were armed with their own personal firearms and there was no trained and armed security present in the school.
Speaker of the House Mike Hubbard (R) from Auburn and Senate President Pro Tempore Del Marsh (R) from Anniston are both expected to be there.  Also in attendance will be Senate Education Committee Chairman Dick Brewbaker (R) from Montgomery, House Education Committee Chair Mary Sue McClurkin (R) from Indian Springs, State Superintendent Tommy Bice, the Director of the Alabama Department of Homeland Security Spencer Collier, the President of the Alabama Conference of Educators Marla Vaughn, the President of the Alabama Sheriff's Association Grover Smith, the President of the Alabama District Attorney's Association Jimmie Harp, Madison County District Attorney Rob Broussard, as well as members of both committees in the state legislature.
The meeting will be held at 9:00 am in Alabama State House, Room 617
State Senator Phil Williams (R) from Rainbow City told constituents on Facebook, 
"You are invited. If you can not attend please let me know your thoughts on what Alabama should do, if anything, to ensure the safety of our students."
National Rifleman's Association (NRA) Executive Vice-President Wayne LaPierre is calling on posting armed security guards in every school in America. LaPierre said, "There'll be time for talk and debate later. This is the time, this is the day for decisive action. We can't wait for the next unspeakable crime to happen before we act. We can't lose precious time debating legislation that won't work. We mustn't allow politics or personal prejudice to divide us. We must act now.  For the sake of the safety of every child in America, I call on every parent, every teacher, every school administrator and every law enforcement officer in this country to join us in the National School Shield Program and protect our children with the only line of positive defense that's tested and proven to work."
Some state legislators and Congressmen have expressed concerns about the cost of posting professional police personnel in every school in America, but LaPierre counters, "The only thing that stops a bad guy with a gun is a good guy with a gun."
Alabama House Minority Leader Craig Ford (D) from Gadsden wrote Monday, "There are many reasons every school should have a resource officer. Obviously, having a resource officer gives the students and faculty added protection. But studies have also shown that schools with resource officers have fewer instances of fighting and other misbehavior, as well as higher attendance. Having a resource officer in a school also sends a message to our children that they are valuable and worth protecting. We provided armed protection for the President and for our college football coaches. Surely we can also afford to provide our children with the protection that comes from having an armed resource officer in their schools."
According to a recent Rasmussen Reports poll 62% of parents of school-aged children support having armed and properly trained security guards in the schools.
Gov. Kay Ivey extends statewide mask order, allows limited nursing home visitations
"This mask ordinance is working. It works, and we have evidence of that," State Health Officer Scott Harris said.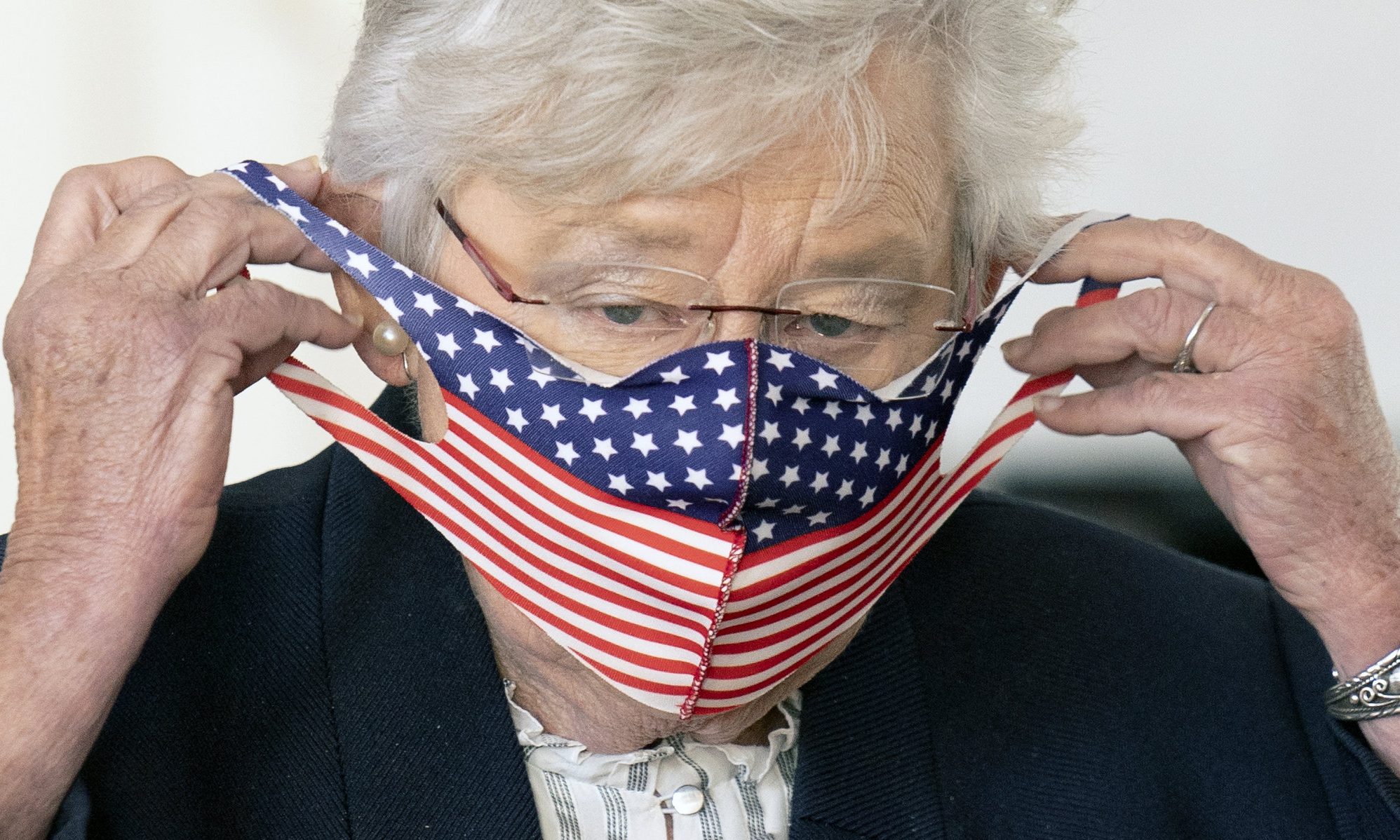 Gov. Kay Ivey on Wednesday extended Alabama's statewide mask order, citing the upcoming general election and a reduction in the spread of the virus since her order went into effect in July. Ivey's new order also allows for limited visitations in state nursing homes, and keeps all other previous social distancing restrictions in place.
"I'd hate to see us pull back too quickly and negate the progress that we've made in our daily positive numbers and our hospitalization rates by risking another spike due to a false sense of security, the upcoming winter months, the flu season and a host of other reasons," Ivey said during a press conference Wednesday. 
Ivey said that with the Nov. 3 Election Day nearing "it's important to have a safe environment where our poll workers poll watchers, and those of us who would like to vote in person." 
Ivey said that voters aren't required to wear a mask to vote in person, "I'm certainly going to wear my mask because I want to protect the poll workers and others that are going into the polls as well." 
Alabama State Health Officer Dr. Scott Harris said state hospitals are caring for about half the number of COVID-19 patients than were hospitalized in late July, during a surge in cases, hospitalizations and deaths, and just before the mask order was issued. 
"This mask ordinance is working. It works, and we have evidence of that," Harris said. "There have not been any additional restrictions imposed on our state since this Stay at Home order at the end of April." 
Harris noted an August study released by the South Carolina Department of Health and Environmental Control that looked at that state's jurisdictional mask orders, and found that in the 40 percent of jurisdictions that have mask orders COVID-19 cases were reduced by nearly half, compared to an increase in cases by 30 percent in jurisdictions without mask orders.  
White House Coronavirus Task Force Member Dr. Deborah Birx during a visit to Alabama last week urged Ivey to extend the mask order. Birx had praised Ivey's statewide mask mandate during a previous visit to the state in July, when nine of the first 13 days of that month saw daily case increases in COVID-19 cases statewide of more than 1,000. 
Ivey's amended "safer-at-home" order also states that beginning Friday, hospitals and nursing homes shall ensure that each patient or resident can have one caregiver or visitor at a time, with some exceptions. 
Ivey's order states that the changes are "subject to reasonable restrictions imposed on the entrance of persons because of the COVID-19 county positivity rate, the facility's COVID-19 status, a patient's or resident's COVID-19 status, caregiver/visitor symptoms, lack of adherence to proper infection control practices, or other relevant factors related to the COVID-19 pandemic, consistent with the following guidance from the federal government," and goes on to list links to Centers for Medicaid and Medicaid Services guidance for the different facilities. 
Ivey said during the Wednesday press conference that none of her previous statewide orders prevented anyone from accompanying a loved one into a hospital, and said despite that, there has been some confusion on the matter. She said her amended order made that fact clear.  
Dr. Don Williamson, president of the Alabama Hospital Association, told The Montgomery Advertiser in June that hospitals have control over visitations. Hospitals statewide have enacted individual varying rules on visitations since the start of the COVID-19 pandemic. 
Harris also discussed the work being done to ready the state for disbursement of a vaccine, if and when one becomes available. Harris said a plan for doing so must be given to the U.S. Department of Health and Human Services by mid-October. 
"Obviously, we're following very closely the safety data and efficacy data so that we are sure that we have a vaccine product that's going to be safe and effective," Harris said. "And I'm confident that information will be available for us, and then we can make a really good decision on that as we start to receive this vaccine." 
Harris said the supply of a vaccine will initially be limited, and state health officials will have to prioritize disbursement for high-risk people, including health care workers, but that the state will release its plan to do so to ensure openness in the process.