Editorial: Audio Tape Damaging to Hubbard Defense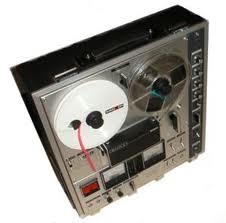 By Brandon Moseley
Alabama Political Reporter
To listen to audio, click here
Alabama Speaker Mike Hubbard's (R) many friends and allies within the Republican Party have been circulating a secretly taped phone conversation between ALGOP legal Counsel Colin Luke and former ALGOP Chairman Roger McConnell as evidence that ALGOP Chairman Bill Armistead orchestrated some sort of a conspiracy against former ALGOP Chairman Mike Hubbard. Those of us here at 'The Alabama Political Reporter' have carefully listened to this 'evidence' over and over again and in our opinion Hubbard's friends have done the embattled Speaker no good service here.
The tape only reinforces what we already knew about the Hubbard scandal.
Almost everyone who follows Alabama politics knows that there were stories being spread about then Chairman Hubbard's handling of GOP finances during and immediately following the 2010 campaign. In the conversation, McConnell said, "…..and in December Bill called in Late to middle December and talked to Susan one time, and talked to me. I got on the phone and he starting talking about this massive amount of [money], a lot of that Mike had directly a lot through his company (Craftmasters)."  Ok, so Armistead (and a lot of other people) suspected unethical dealings by Hubbard as far back as 2010.
McConnell says on the tape, "What I told Bill (Armistead) was you ought to get those numbers and I'd like to see those. He never did he was out, I'm not being critical towards Bill or Mike (Hubbard). That was my purpose then of helping pay for this thing, [the audit]." McConnell who actually supported Hubbard's pick for Chairman, State Representative Jay Love over Armistead claims to be the one who recommended having an audit performed and even agreed to help pay for it. Seriously, if you are the Chairman of a party or the CEO of a company and you suspect a former official of having dealt improperly with party or company funds how do you handle it? You have two choices: you either request an audit or you ignore the potential wrongdoing and become an accessory after the fact.
Hubbard's friends and the many his opponent for Chairman Matt Fridy backers are blaming Armistead for the investigation and maybe they are partly right.  Maybe the Alabama Republican Party would "LOOK" better today if there was never an audit and all the Republicans had closed ranks and buried this whole story; but is that how the Republican rank and file really want their party to be run?  Maybe the person to blame for this is former Chairman Mike Hubbard who either acted unethically or acted in such a way that honest persons could view his conduct as Chairman as having been unethical.
I am a Republican Party member and a lifetime Republican voter. I like Mike Hubbard. He has done a lot of things that has helped the Alabama Republican Party rise to unprecedented heights; but the audit reveals that Hubbard used his position as ALGOP Chairman to direct hundreds of thousands of dollars in work to a company that he owned an interest in. I don't know enough about the nature of work performed by Craftmasters to know whether the Party was well served by this or not. Maybe Craftmasters did better work for a better price than any other printer in the Southeast could have…..and then again maybe not. I simply have not seen the evidence to answer this question.
Some of our sources "claim" that in exchange for receiving ALGOP dollars Republican candidates were required to then use Craftmasters for their printing needs. I don't know whether that allegation is true or not. If true it sounds unethical to me but I don't know whether it is illegal or not, there is not a law degree on my wall either. That is a matter for the legal community to to ultimately decide.
I don't know if this could have been handled better by Armistead and the ALGOP or not.  What we do know is that Chairman Armistead had suspicions of misconduct by former ALGOP officials. He referred his suspicions to legal counsel, Colin Luke. The legal counsel agreed and then Armistead shared his suspicions with Alabama Republican leaders (including Roger McConnell and his wife Susan, a steering committee member).  They agreed with the need for an audit and agreed to fund it.  The independent audit identified questionable conduct during the 2010 campaign. One influential member of the executive committee told 'The Alabama Political Reporter' that there never should have been an audit and there should never be another audit. That attitude ignores the simple concept that the Alabama Republican Party has a fiduciary responsibility to handle their donors' and members' money in an ethical and legal manner.  How can you honestly ask donors to send the party their hard earned money if you are unwilling to hold your own officers to the same ethical standards that Alabama corporations routinely demand of their own officers?
The Alabama Attorney General's office has since subpoenaed the audit and has (according to our sources) presented this information to a Grand Jury which is looking at this and other possible misconduct by Speaker Hubbard as well as other Republican members of the Alabama legislature and Republican party officials. Most of these people I respect and if they are truly innocent of anything criminal, I hope nobody is indicted.  That said, the legal process must continue and must pursue the evidence wherever it leads regardless of anyone's personal feelings.
Hubbard's powerful friends in the legislature are attempting to tell the story that a Republican Party Chairman (Armistead) conspired with influential Republicans including members of the Republican Party Steering Committee, a Republican talk radio host (Mark Montiel), Republican journalists, and a Republican Alabama Attorney General's office to launch a "purely political" "carefully planned attack" against arguably the most powerful Republican elected official in the state. That is perhaps one explanation for all of this, although how Republicans gain politically from a Republican scandal is unclear to me.
Another more plausible explanation is that an honest and open minded search for the truth has revealed possible misconduct by Alabama Speaker of the House Mike Hubbard…..an unfortunate and very unpleasant possibility that some of us are just not as able to ignore and sweep under the rug in the name of "party unity" as some members of the Alabama Republican party appear to be.
Alabama's Black Belt lacks quality internet access, report finds
Twenty-two of 24 Black Belt counties are below the statewide average of 86 percent of the population who have access to high-speed internet, and two Black Belt Counties — Perry and Chocktaw — have no access at all. 
During an online video briefing Monday on a report about a lack of internet access in Alabama's Black Belt, University of Alabama student Brad Glover warned reporters that he could get kicked off the briefing at any moment. 
That's because he was talking during the video briefing by way of audio only, using his cell phone, as he does not have access to high-speed internet access at his Linden, Alabama, home in the Black Belt's Marengo County. 
The COVID-19 pandemic that sent students home to study online left many in the Black Belt and other rural parts of Alabama in the lurch, without access to the high-speed internet enjoyed by so many other Americans, according to the latest report in the University of Alabama's Education Policy Center's Black Belt 2020 series. 
The latest report, titled "Internet Access Disparities in Alabama & the Black Belt," found that 22 of 24 Black Belt counties, as defined by the Education Policy Center, are below the statewide average of 86 percent of the population who have access to high-speed internet, and two Black Belt Counties — Perry and Chocktaw — have no access at all. 
"It is still a terrible struggle for me to connect to get the things done that are required," said Glover, who interned with the Education Policy Center. 
Stephen Katsinas, director of the Education Policy Center, said that in the 1930s, nine of ten rural homes lacked the electric service that urban American homes, by that point, had for 40 years. 
"The Rural Electrification Act was passed to address this abject market failure," Katsinas said. "Today, as the COVID pandemic has shown, access to high-speed internet is as essential to rural Alabama as the REA was in the 1930s. Alabama must directly address the market failures that exist today to bring high-speech internet to every rural Alabamian, so that our rural workforce can access the lifelong learning skills they need, and our rural businesses can compete globally." 
The COVID-19 pandemic has also spotlighted the need to expand the growing area of telemedicine. 
Dr. Eric Wallace, medical director of Telehealth at UAB, told reporters during the briefing Monday that patients are largely doing telehealth from their homes, and explained that disparities in access to high-speed internet present a problem for them. 
"Since the COVID-19 pandemic began, UAB has done approximately 230,000 telehealth visits, and 60 percent of those were done by video," Wallace said. 
"Forty percent are audio only, and why is audio only? It's because we do not have broadband," Wallace said. "So it's not just broadband. It's broadband. It's tech literacy. Socioeconomics, to have a device in your home. It's all of that."
Wallace said that the coronavirus crisis has made clear that telemedicine is a "100 percent necessity" and that patient satisfaction studies make clear it's not going anywhere. 
The reasons for disparities in access to high-speed internet are myriad, explained Noel Keeney, one of the authors of the report and a graduate research assistant at the Education Policy Center. 
Keeney noted a study by BroadbandNow that estimates there are 154 internet providers in Alabama, but there are 226,000 Alabamians living in counties without a single provider, and 632,000 in counties with just a single provider. 
Even for those with access to internet providers, Keeney said that just approximately 44.4 percent of Alabamians have internet access at a cost of $60 monthly or below. 
"If we really care about our rural areas, we need to make an investment, and it needs to cut off that cost at a very low rate," Wallace said. 
Katsnias said there's a growing consensus on the part of Alabama's political leaders that access to high-speed internet is an important issue, noting that Gov. Kay Ivey in March 2018, signed into law the Alabama Broadband Accessibility Act, which has given internet access to nearly 100,000 Alabama students. 
"In March, Gov. Ivey awarded $9.5 million in broadband expansion grants, with a significant amount going to Black Belt communities," the report reads. "This was followed by $5.1 million in additional grants in May." 
"The State of Alabama also allocated $100 million in federal CARES Act-related dollars for "equipment and service for broadband, wireless hot spots, satellite, fixed wireless, DSL, and cellular-on-wheels to increase access for K-12 students undergoing distance learning," the report continues. 
An additional $100 million in CARES Act funds were made available to facilitate virtual learning across Alabama's K-12 schools, researchers wrote in the report, and another $72 million in federal aid went to the state's colleges and universities. 
Katsinas said however those federal funds are spent, the state still needs a long term plan for how to address the disparities in access to high-speed internet. 
"We need a long term plan and we need to do what we can do immediately," Katsinas said
Read more of the Education Policy Center's reports in the "Black Belt 2020" series here.