Aderholt Condemns Iran's Conviction of American
By Brandon Moseley
Alabama Political Reporter
On Monday Congressman Robert Aderholt (R) from Haleyville condemned the Government of Iran for its' conviction of American Pastor Saeed Abedini.  Rev. Abedini was convicted by an Iranian Court on Sunday government and is set to face trial next week for his involvement in the Iranian Christian House Church movement.
Representative Aderholt said, "Pastor Abedini's arrest, trial and now conviction for his Christian and humanitarian efforts in Iran are completely unjust and are another sad example of Iran's blatant disregard for religious freedom, the rule of law and its international commitments. Pastor Abedini is an American citizen, who has done nothing but try to bring good to Iran, through his humanitarian efforts including founding an orphanage, and practicing the faith in which he believes. He should be released immediately and sent home to the United States to be with his wife and children."
Earlier this month, Aderholt and 36 of his Congressional colleagues sent a letter to Secretary of State Hillary Clinton condemning the unlawful detainment of Pastor Abedini and asking the State Department to do everything possible to bring Abedini home.
"We will continue to keep pressure on the State Department to make sure that this American Pastor receives the attention he deserves and seek his release," concluded Rep. Aderholt.
According to information provided Rep. Aderholt's office Saeed Abedini is a 32-year-old American citizen.  Mr. Abedini converted from Islam to Christianity when he was a teenager.  Following his conversion, Mr. Abedini established a number of house churches in Iran, where Christian converts gathered to worship.  In 2005, Mr. Abedini and his American wife moved to the United States.  In 2009 Abedini was arrested by the intelligence police in a visit with his family in Tehran.  The intelligence police claimed that his activities were undermining national security.  The police asserted that Mr. Abedini deserved to die because of his conversion to Christianity from Islam.  Mr. Abedini was released on bail under an agreement that the Regime would not try him if he ceased work with the house churches.  Mr. Abedini agreed and shifted his focus in Iran to humanitarian endeavors, including starting an orphanage in Rasht, Iran.  Mr. Abedini was periodically interrogated about his activities in Iran but the Iranian government honored its end of the agreement.
This changed  on July 28, 2012, when Mr. Abedini was lawfully entering Iran from Turkey.  The Revolutionary Guard stopped his bus and detained him.  His passports were seized and he was ordered to remain in Iran to face trial for his Christian activities.  On September 26, 2012, the Revolutionary Guard raided Mr. Abedini's parents' home.  All religious materials were confiscated, the home ransacked, and Mr. Abedini was taken into custody and imprisoned, "at the infamously brutal Evin prison."  At Evin, Mr. Abedini has been interrogated, repeatedly beaten, has often been in solitary confinement, and has been denied access to legal counsel.
On Sunday, Iranian Judge Pir-Abassi sentenced Pastor Saeed Abedini to eight years in Evin prison for 'threatening the national security of Iran,' because of his Christian activities.
The Abedini case parallels the brutal treatment of other Christians in Iran including Pastor Yousef Nadarkhani. Nadarkhani was convicted of apostasy for converting from Islam and was sentenced to death.  His execution was even set on several occasion.  On September 8, 2012 Pastor Yousef was released from prison.  On Christmas Day, he was rearrested and sent back to Lakan Prison in Rasht.  On January 7th the Christian evangelist was released
Congressman Aderholt said, "Freedom of religion is one of the most fundamental rights any and every individual should have.  The wrongful detention of Christian Pastor Abedini, a United States citizen, because of his faith and humanitarian efforts, violates the most basic human rights and Iran's international commitments. No one should be discriminated against or persecuted because of their faith."  "Iran has a long and troubling track record on a variety of human rights issues.  Of particular note is Iran's regular and severe persecution of religious minorities — especially Christians.  In Iran, simply exercising the fundamental human right of religious freedom carries with it the threat of harsh and lengthy imprisonment, and in some cases even death."
Iran's constitution (Articles 13, 14, and 23) guarantees a right to freely practice religion. Iran is also a signatory to the Universal Declaration of Human Rights and the International Covenant on Civil and Political Rights; but the Iranian regime routinely ignores its own guarantees of religious freedom.
Rep. Aderholt is a member of the Congressional Human Rights Caucus
Congressman Robert Aderholt represents Alabama's Fourth Congressional District.
Alabama's COVID-19 cases continue to rise
Alabama's ongoing increase in new cases and COVID-19 hospitalizations is especially worrisome for public health experts as flu season arrives and several holidays are just around the corner.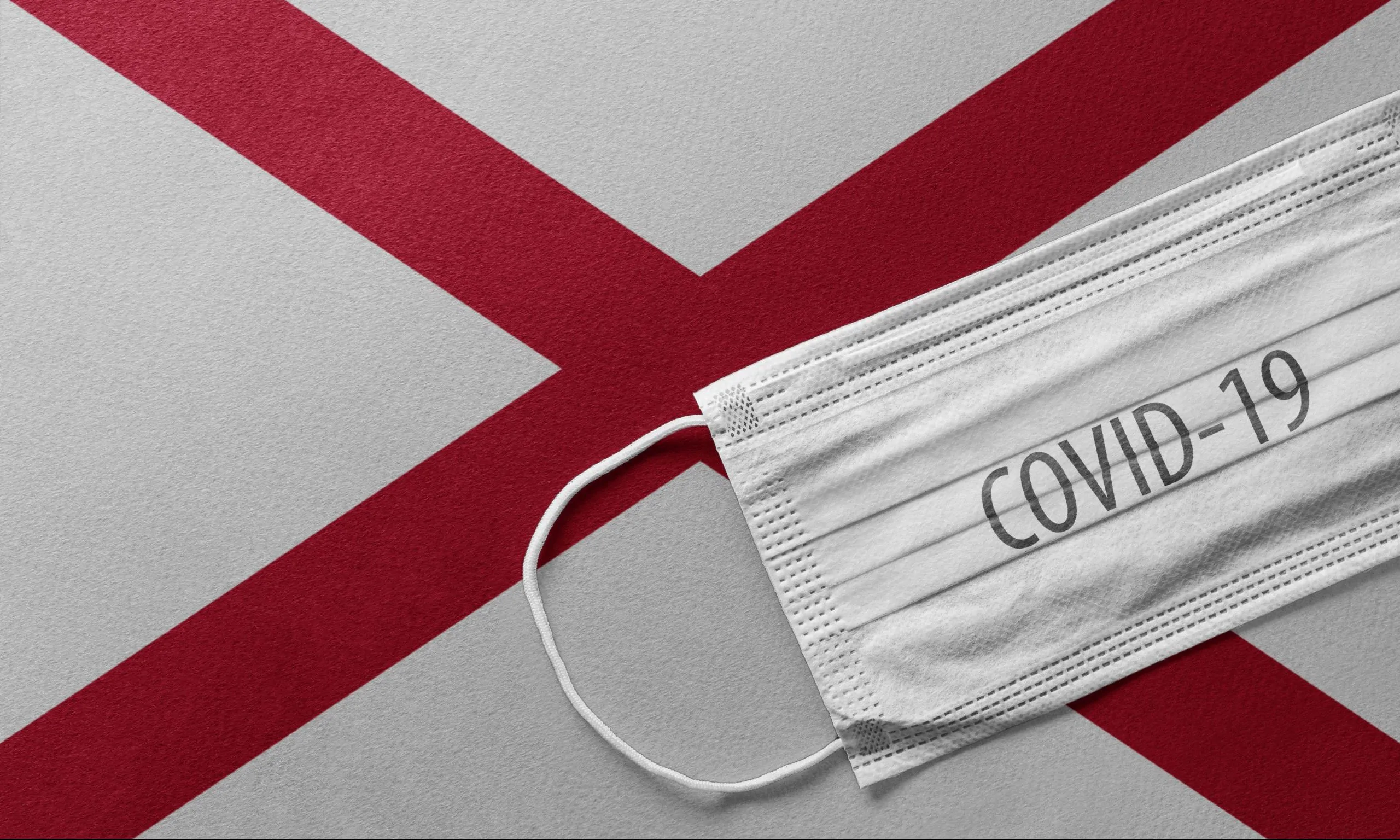 The number of new confirmed COVID-19 cases in Alabama continues to rise, with 1,789 new cases reported Saturday, despite fewer tests being conducted, and cases are up 55 percent from two weeks ago, based on a 14-day average of daily case increases.
Alabama's ongoing increase in new cases and COVID-19 hospitalizations is especially worrisome for public health experts as flu season arrives and several holidays are just around the corner.
Coronavirus cases in the U.S. surpassed 9 million on Thursday, and numerous states were seeing surges in cases and hospitalizations. Nearly 1,000 Americans died from COVID-19 on Wednesday, and the country has reported several days of record-high new cases.
"There's going to be a whole lot of pain in this country with regard to additional cases, hospitalizations and deaths," said Dr. Anthony Fauci, White House coronavirus task force adviser and director of the National Institute of Allergy and Infectious Diseases, in a CNBC interview Wednesday. "We are on a very difficult trajectory. We are going in the wrong direction."
There were 960 hospitalized COVID-19 patients in Alabama on Friday, and the seven-day average of daily hospitalizations hit 976 on Friday, the highest it's been since Sept. 2 and 29 percent higher than a month ago.
More than 1,000 hospitalizations were reported in Alabama on Tuesday for the first time since August. Huntsville Hospital was caring for 163 coronavirus patients Friday, the largest number since Aug. 19. UAB on Friday had 58 COVID-19 patients and has been hovering between 60 and 70 patients for the last several weeks.
While the number of new cases is rising, the number of tests being performed has been declining. Over the last two weeks, Alabama reported, on average, 6,961 cases per day, 9 percent fewer cases than a month ago.
The rising cases and declining tests are also reflected in the percentage of tests that are positive, which on Saturday was well above public health experts' target of 5 percent or below. 
The state's positivity rate on Saturday was 21 percent, according to APR's tracking of new cases and reported tests over the past two weeks. Many other COVID-19 tracking projects calculate the state's percent positivity by dividing the 7- and 14-day averages of daily case increases by the 7- and 14-day averages of daily test increases.
The Alabama Department of Public Health calculates the positivity rate differently, instead dividing the number of daily cases by the number of individuals who have been tested, rather than the total number of tests done, as some people may have more than one test performed.
There are no federal standards on how states are to report COVID-19 testing data, and a myriad of state health departments calculate positivity rates differently. 
Even so, ADPH's own calculations show Alabama's percent positivity is nearly double where public health experts say it needs to be, or else cases are going undetected. According to ADPH's calculations, the percent positivity on Oct. 24 was 9.6 percent, up 33 percent from the 7.2 percent positivity on Sept. 26. 
As of Saturday, there have been 2,967 confirmed and probable COVID-19 deaths reported in Alabama, with 427 reported this month, 19 percent more deaths than were reported in September.
On Saturday, ADPH reported 35 confirmed and probable deaths.