An interview with PSC commissioner Dunn

By Bill Britt
Alabama Political Reporter
MONTGOMERY—The Public Service Commission of Alabama is empowered with some very important responsibilities. However, it has generally worked in quiet anonymity.
This all changed with the January PSC meeting when Commissioner Terry Dunn called for formal hearings on the rates of Alabama's utilities.
The motion by Dunn was rejected by Commissioners Cavanaugh and Jeremy Oden who favored keeping to the original unanimous vote in December to hold public hearings.
Since January, a tumultuous cloud of suspicion, accusation and nastiness has been played out in the press, in emails and in the halls of the PSC.
This action by Dunn has generated some very robust press for the once unknown republican commissioner. It has brought him a certain celebrity on the political left, among environmentalist and those who believe Alabama utility companies are making too much money. Among others, Dunn is being scorned as playing politics with the utility companies to raises his reelection hopes.
As with PSC President Twinkle Cavanaugh, "The Alabama Political Reporter" sat down with Commissioner Dunn to give him a opportunity to tell his side of the story.
However, Commissioner Dunn is a man of very few words and almost without exception, questions asked of Dunn were answered by his chief of staff David Roundtree. Roundtree for years was a reporter for the "Montgomery Advertiser," he is also a holdover from the days when democrats controlled the PSC Commission. He served as spokesperson for Dr. Susan Parker, democrat who was considered one of the best commissioner to have ever served at the PSC.
Recently, Cavanaugh has said that public hearings were preferred over formal hearings because it gave the public more input into the process.
When asking Dunn about the reason for formal hearing and not the public ones that the commission had agreed on in December, Roundtree said, "A formal hearing is a public hearing, it doesn't get more public than that. Everybody comes to the table with an idea, and we don't discriminate."
Dunn nodded his head in agreement with Roundtree's statement.
Roundtree said that "the parties in the proceedings are most likely going to want to be represented by council so you are going to have lawyers representing some of the main parties, but in a formal proceeding a single customer can be a party, if they intervene all they have to do is request to intervene."
Critics of the formal hearing process say that it is the very presence of legal council and sworn testimony that makes formal hearing less desirable than an informal one. Roundtree, however, indicated that this is the best method for getting to the heart of how rate increases or decreases should be considered. He said, "A formal proceeding is tantamount to a court proceeding, it is very much like a court proceeding."
He says that in the formal proceeding there would be sworn testimony and written testimony presented with attorneys representing the parties. "It will be part of the record and all the other parties will look at it and they will then respond to it," said Roundtree. "There will be a part of the proceedings where the staff can ask questions of the various parties and there will be opportunities for the parties to cross examine one another about the testimony that has been submitted."
He did not seemed worried that environmental advocates like the Southern Environmental Law Center would highjack the proceedings as some have suggested.
Roundtree dismisses Cavanaugh's and Oden's call for informal hearing even though Dunn agreed with it earlier.
Roundtree said that he is concerned about there not being a formal record of the hearings.
At this point, Commissioner Dunn did more than nod agreement or say he agreed, with Roundtree.
He said, "That's what we are concerned about. To get at the ROE [Return on Equity] and get down to what makes the ROE work."
Dunn said that the formal hearing with sworn testimony would allow all present to "get into it" determine what the ROE should be. "If you have no record then you have no way to break it down and see how the mechanism works, and see if it's fair," said Dunn.
Recently, newspapers, editorials and blogs have erroneously reported that companies like Alabama Power receive 13 to 14.5 percent return on investment. This is not the case, and its reported incorrectly because of ignorance or worse. What the utility companies are given is a Return On Equity, ROE, which is greatly different than Return On Investment, ROI.
According to online research group Zacks.com, "Knowing the percentage of income a company makes on its equity helps you understand whether the company is profitable. Equity includes the original investment plus any money borrowed to fund company activities. A healthy company will show a rate of 20 percent ROE or more. This positive return indicates the company uses its money wisely." ROE is what investors like Warren Buffett use to evaluated companies worth and stability. According to the formula used by the PSC, Alabama Power is allowed, not guaranteed, to make 13 to 14.5 percent on ROE (45 percent equity to 55 percent debt). When the 13 to 14.5 percent is applied to the 44 percent equity it returns 8 percent on ROE.
Roundtree says that Commissioner Dunn wants to "looks at the high points and makes sure the main criteria that come into play are still valid and good." He says, "Maybe we adjust that equity ceiling a little and a little of the capital structure. It's just big picture sort of stuff."
According to Roundtree, in 1983, Alabama Power was put under the formula for the first time, and the next year Alagasco and then Mobile Gas.
He contends that Alabama Power has not been reviewed since that time. Yet, it is the job of the commission to constantly evaluate the companies, which has just recently fallen under GOP jurisdiction.
Roundtree agrees that he and Dunn do not want to go back to the days before 1983 when every rate evaluation was handled by the courts. However, he says he and Dunn want court-style hearings going forward.
While we found Commissioner Dunn, polite and attentive during our meeting, he had very little to say but agree with his chief of staff.
Print this piece
Medical marijuana bill "is not about getting high" — it's "about getting well."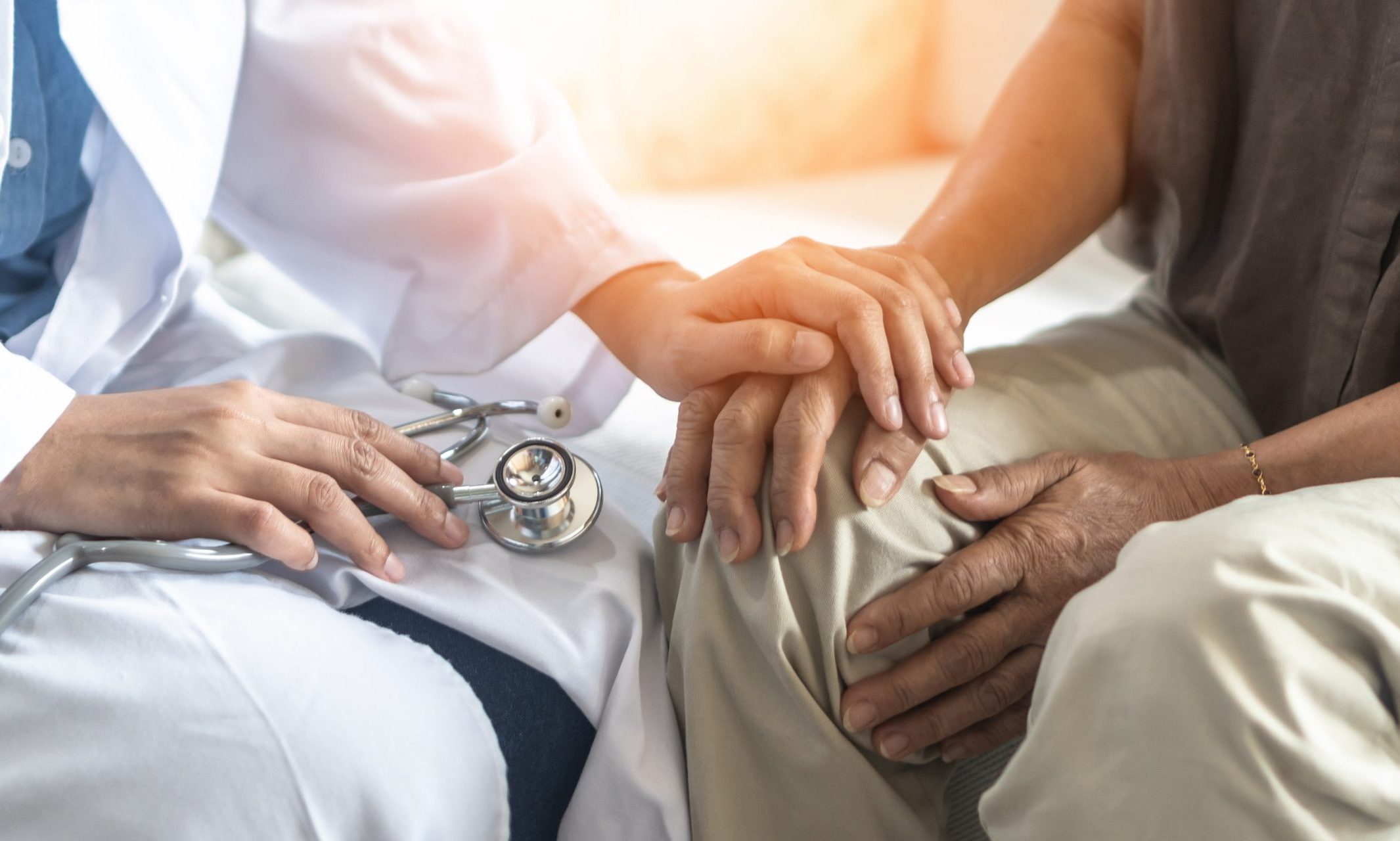 More than half of U.S. states and the District of Columbia have legalized medical marijuana in some form. Last week, the Alabama Senate Judiciary Committee passed SB165 on an 8 to 1 vote. If the measure becomes law, it will allow Alabama residents to obtain medical marijuana under rigorously imposed conditions.
Known as the Compassion Act, SB165 would authorize certain individuals to access medical marijuana only after a comprehensive evaluation process performed by a medical doctor who has received specific training.
"I care for people who are ill, and I try to reduce their suffering to the best of my ability, using the tools at my disposal that are the safest and most effective," said Dr. Alan Shackleford, a Colorado physician who spoke before the Judiciary Committee. "Cannabis is one of those tools."
Shackleford, a Harvard trained physician, has treated more than 25,000 patients at his medical practice over the last ten years, he says a large number of his patients have benefited from medical cannabis.
While there are detractors, the Compassion Act is not a hastily composed bill but is, in fact, the result of a year-long study by the Alabama Medical Cannabis Study Commission that voted to approve the legislation by an overwhelming majority.
"It's a strong showing that two-thirds [of the commission] thought the legislation was reasonable and well-thought-out," said Sen. Tim Melson, R-Florence, after the commission vote.
Melson, who chaired the commission, is a medical researcher and is the lead sponsor of SB165.
Two-thirds of Americans say that the use of marijuana should be legal, according to a Pew Research Center survey. "The share of U.S. adults who oppose legalization has fallen from 52 percent in 2010 to 32 percent today" according to Pew. The study also shows that an overwhelming majority of U.S. adults (91 percent) say marijuana should be legal either for medical and recreational use (59 percent) or that it should be licensed just for medical use (32 percent).
These numbers are also reflected in surveys conducted by Fox News, Gallup, Investor's Business Daily and others.
"This bill is not about getting high. This bill is about getting well," says Shackleford.
Cristi Cain, the mother of a young boy with epilepsy that suffers hundreds of seizures a day, pleaded with lawmakers to make medical cannabis legal.
"This body has said so many times that your zip code should not affect your education," Cain told the committee. "Well, I don't believe that your area code should affect your doctor's ability to prescribe you medication. If we were in another state, my son could be seizure-free."
SB165 will strictly regulate a network of state-licensed marijuana growers, dispensaries, transporters, and processors.
There will be no smokable products permitted under the legislation and consumer possession of marijuana in its raw form would remain illegal.
"The people of Alabama deserve the same access to treatment as people in 33 other states," said Shackelford.
Print this piece