Many see the war on coal as a war on jobs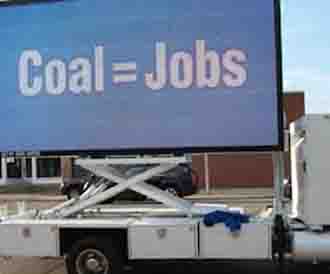 By Bill Britt
Alabama Political Reporter
MONTGOMERY—It is said that politics makes strange bedfellows, in this instance it might be better phrased, losing jobs makes for common alliance.
So, it is when President of the Alabama AFL-CIO Al Henley and staunch Republican Public Service Commission President Twinkle Cavanaugh are seen on the same side of an argument. Both are willing to fight for coal mining jobs in Alabama.
Recent infighting at the Public Service Commission has driven many in the GOP to agree with Henley that a war on coal is a war on jobs and that war seems to be heating up in Alabama.
"We are not in it for the power company. We are not in it for the Public Service Commission. We are not in it for anybody but ourselves," said Alabama AFL-CIO President Henley. "We are fighting for our lives because it's my union members that maintain every coaled-fired plant in the state of Alabama and work there everyday."
Henley, is not a man to be underestimated, neither should the around 5,000 coal miners who work in the state.
According to Henley, "Roughly 20 to 30 percent of the miners in Alabama are mining coal for the power companies."
Cavanaugh said in a phone interview on Wednesday, "The coal industry directly employs five thousand people and indirectly effects hundreds of thousands of jobs in Alabama."
Cavanaugh, who has been an advocate for coal's future also said, "The thing about coal is that it keeps our utility prices down. Our direct access to coal keeps our prices down in Alabama which makes us able to recruit industry like Mercedes, ThyssenKrupp, and Hyundai."
It is jobs that has leaders like Henley and Cavanaugh worried because as they see it coal means jobs.
Henley says that the average wage for coal miners in Alabama is "about sixty to eighty thousand a year." He says that with that kind of income, "You can achieve the American dream."
Henley questions all the talk about good paying jobs coming to Alabama, "They keep saying that they are good jobs but the people I talk to are always a few dollars short every payday of being able to have a solid middle class standard of living."
But even those jobs might be in jeopardy if coal mining is devastated in Alabama.
Henley says he believes that "environmental groups that are supported by [PSC Commissioner] Dunn's office" are working to close coal fired plants in the state.
He also said that he doesn't understand President Obama's position on coal-fired plants either.
In 2008, Obama told the San Francisco Chronicle that under his administration, "If someone wants to build a coal-powered plant, they can. It's just that it will bankrupt them."
There are those who believe that the president will use regulations in concert with environmental lawyer to close coal-fired plants across the nation.
Just recently, 15 coal-powered units were scheduled for closure in Georgia. According to a story in the "Atlanta Journal Constitution," this will remove, "20 percent of electrical capacity from its power grid." http://m.ajc.com/news/business/georgia-power-looks-for-alternatives-to-coal/nT7Yx/
The article says that, "Hailed by its defenders as reliable and cheap and blasted by critics as dirty and inefficient, coal helped shape America's history, powering steamships and railroad engines. But the resource has come under increased scrutiny for two reasons — environmentalists' pressure on the Environmental Protection Agency to raise clean air standards and a precipitous drop in the price of natural gas."
Henley says he and his members are concerned that the environmentalists are working in Alabama to do here what they have done in Georgia.
In fact according to the January report, "Just five years ago, 70 percent of the fuel used by Georgia Power to produce electricity came from a source lambasted by environmentalists from shore to shore — coal. Today, that number is down to 47 percent."
Commissioner Cavanaugh see the same trend in Alabama, "In 2007, over 60 percent of electricity was made using coal, five years later it's 50 percent and the trend seems to be going down."
Fox News in Georgia, reported that the plant closing would cost around 480 jobs. They also reported that, "Federal regulators and environmentalists say power plants are responsible for about half the nation's mercury toxins, which contaminate water and fish. The new regulations are designed to help prevent premature deaths, asthma and other health problems, but coal industry officials, say the aggressive rules are costing jobs and driving up the price of electricity."
A toxic fear is pervasive for those who believe that the recent calls for court-like hearings at the PSC will lead to a scenario were environmental lawyers will use the proceeding to destroy Alabama's coal industry through lawsuits.
Real or imagined, the closing of coal-fired plants in the neighboring state of Georgia is seen by many as an omen if things are allowed to get out of control.
122,000 Alabamians could lose health coverage if ACA is overturned, study finds
President Donald Trump's administration and 18 states, including Alabama, are asking the country's highest court to strike down the law.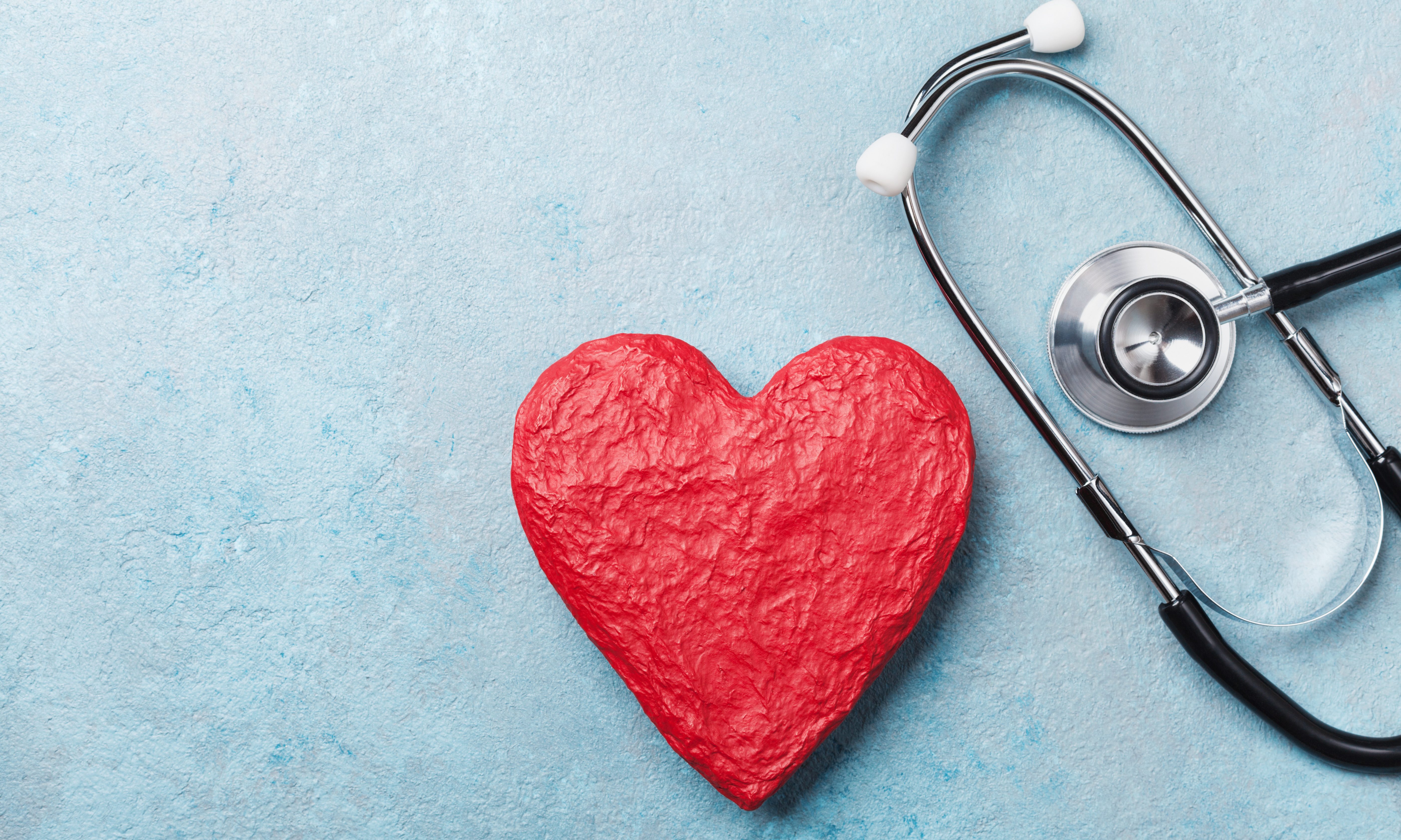 At least 122,000 Alabamians and 21.1 million in the U.S. overall would lose health coverage if the U.S. Supreme Court strikes down the Affordable Care Act, according to a recent study. 
The Washington D.C.-based think tank Urban Institute's analysis found that Alabama's uninsured rate would increase by 25 percent if the court strikes down the Affordable Care Act. Oral arguments in a case against the landmark health care law are to begin on Nov. 10.  
President Donald Trump's administration and 18 states, including Alabama, are asking the country's highest court to strike down the entire ACA. 
Trump, speaking to CBS News's Lesley Stahl in a recent interview, said he would like the Supreme Court to end the ACA. There's concern among many that Trump's pick to replace the late Justice Ruth Bader Ginsburg on the court, conservative Judge Amy Coney Barrett, could be a deciding factor in the repeal of the ACA when the Supreme Court hears the case just after the Nov. 3 election.
"I hope that they end it. It'll be so good if they end it," Trump told Stahl.
"Repealing the ACA would throw our health care system into chaos in the middle of a pandemic and a deep recession," Alabama Arise executive director Robyn Hyden said in a statement. "Tens of thousands of Alabamians would lose health coverage when they need it most. And hundreds of thousands would pay more for coverage or lose protections for their preexisting conditions."
Health care coverage losses could be even larger next year, as the COVID-19 pandemic and recession likely still will be ongoing, according to the study. 
"The ACA has been a health lifeline for many Alabamians during the pandemic," Hyden said. "It provides coverage options for people who have lost their jobs or seen sharp reductions in their income. And it ensures people aren't denied insurance just because they got sick."
Ending the ACA would also reverse gains made in reducing racial disparities in health care coverage, researchers in the study found, noting that overturning the ACA would strip health coverage from nearly one in 10 Black and Latino Americans under age 65, and more than one in 10 Native Americans nationwide would lose health insurance. 
People with pre-existing conditions would be charged higher insurance rates, or have their coverage dropped altogether, if the ACA is struck down, according to the study, which also found that the law's repeal would harm people who have health insurance through their jobs. 
Those who have health insurance from an employer could see their plans reintroduce annual and lifetime coverage limits, and requirements for plans to cover essential benefits and provide free preventive services would disappear, according to the study, as would the requirement for insurers to allow young adults to be covered through their parents' plans.
While millions would lose health care if the law is repealed, the country's top earners would receive tax cuts, according to a study by the Center on Budget and Policy Priorities, which found that the highest-income 0.1 percent of households, which earn more than $3 million annually, would receive tax cuts averaging about $198,000 per year. 
"A portion of these tax cuts — about $10 billion per year — would come at the direct expense of the Medicare Trust Fund, since the additional Medicare tax the ACA instituted for couples with earnings over $250,000 flows to the fund," the Center of Budget and Policy Priority study reads. 
Pharmaceutical companies would pay $2.8 billion less in taxes each year, according to the study, while millions of seniors would pay billions more for prescription drugs due to the gap in Medicare's prescription drug benefit if the ACA is repealed. 
"The ACA has left Alabama better equipped to fight COVID-19 and rebuild our economy after the recession," Hyden said. "And those benefits would be even greater if Alabama would adopt Medicaid expansion.
"Striking down the ACA would harm the Alabamians who have suffered the most during the pandemic and the recession. It would deprive our state of the opportunity to save lives and strengthen our health care system by expanding Medicaid," Hyden continued. "And it would shower huge tax cuts on rich people while making life harder for everyone else. Alabama officials should stop seeking to undermine the ACA and start investing in a healthier future for our entire state."