Alabama Legislature Fights Elder Abuse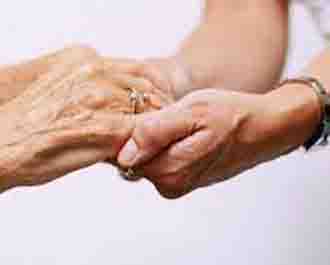 From the Department of Senior Services
MONTGOMERY – Both Judiciary Committees, in the House and the Senate, gave SB 29 and HB 45 favorable reports during the first week of the 2013 Legislative Session. The bills will now move for discussion and final passage on the House and Senate Floor. If passed, the bills will become the Protecting Alabama's Elders Act. The companion bills are proposing to create new articles in the Criminal Code to combat elder abuse and financial exploitation.
"As public officials it is our moral obligation to protect senior citizens from both physical and financial predators. The well being of defenseless seniors from these criminals will be a top priority during this legislative session," stated Senator Cam Ward, Sponsor of the Senate bill, SB 29.
This legislation will strengthen Alabama's laws to protect our seniors and provide our law enforcement agencies with the tools needed to punish those who hurt them. If passed, the legislation would create additional section(s) in the criminal code for elder abuse, neglect and financial exploitation. These new sections will provide law enforcement and prosecutors with additional avenues to prosecute elder abuse, neglect and financial exploitation.
Currently, the penalties are found in the Adult Protective Services Act and apply only to victims who could be categorized as a "protected person" but anyone can be scammed or abused. The proposed legislation does not change the current APS penalties, but adds new sections to the Alabama criminal code. The new criminal code sections would apply to victims who are 60 years of age or older, regardless of mental competency, so all that law enforcement officials will have to prove is the victim's age.
Elder abuse and neglect can be prosecuted as first degree, second degree, or third degree abuse or neglect depending on the type and severity of harm to the victim. The penalties range from a class A misdemeanor for elder abuse and neglect in the third degree to a class A felony for intentional abuse or neglect which causes serious physical injury. A class A felony carries a sentence of ten (10) years to life in Alabama.
The financial exploitation penalties apply to elderly victims (60 and older) who have been exploited by deception, intimidation, undue influence, force, or threat of force. Additionally, agents under a power of attorney, guardians, and conservators who exploit the person they have a responsibility to may be subject to the criminal penalties. The financial exploitation penalties range from a class A misdemeanor for exploitation of money or property totaling $500 or less to a class B felony for exploitation of money or property exceeding $2,500. A class B felony carries a sentence of two (2) to twenty (20) years in Alabama.
"This legislation is important to give the tools to law enforcement that they need to prosecute those who attempt to take advantage of Alabama's seniors," explained Representative Paul DeMarco, House Sponsor of bill HB 45. "I am pleased that the legislature recognizes the importance of this bill and has acted swiftly to put it in place."
The legislation was drafted by the Alabama Council for the Prevention of Elder Abuse which was created during the 2012 Legislation Session. The Council has approximately 30 agencies and organizations who participate.
"This legislation is a collaborative effort between 30 agencies and organizations who participate in the Council and shows how dedicated this administration is to protecting Alabama's seniors," explained Neal Morrison, Commissioner of the Alabama Department of Senior Services which is the Lead Agency designated for the Council.
Print this piece
Jones criticized for voting to limit Trump's war powers authority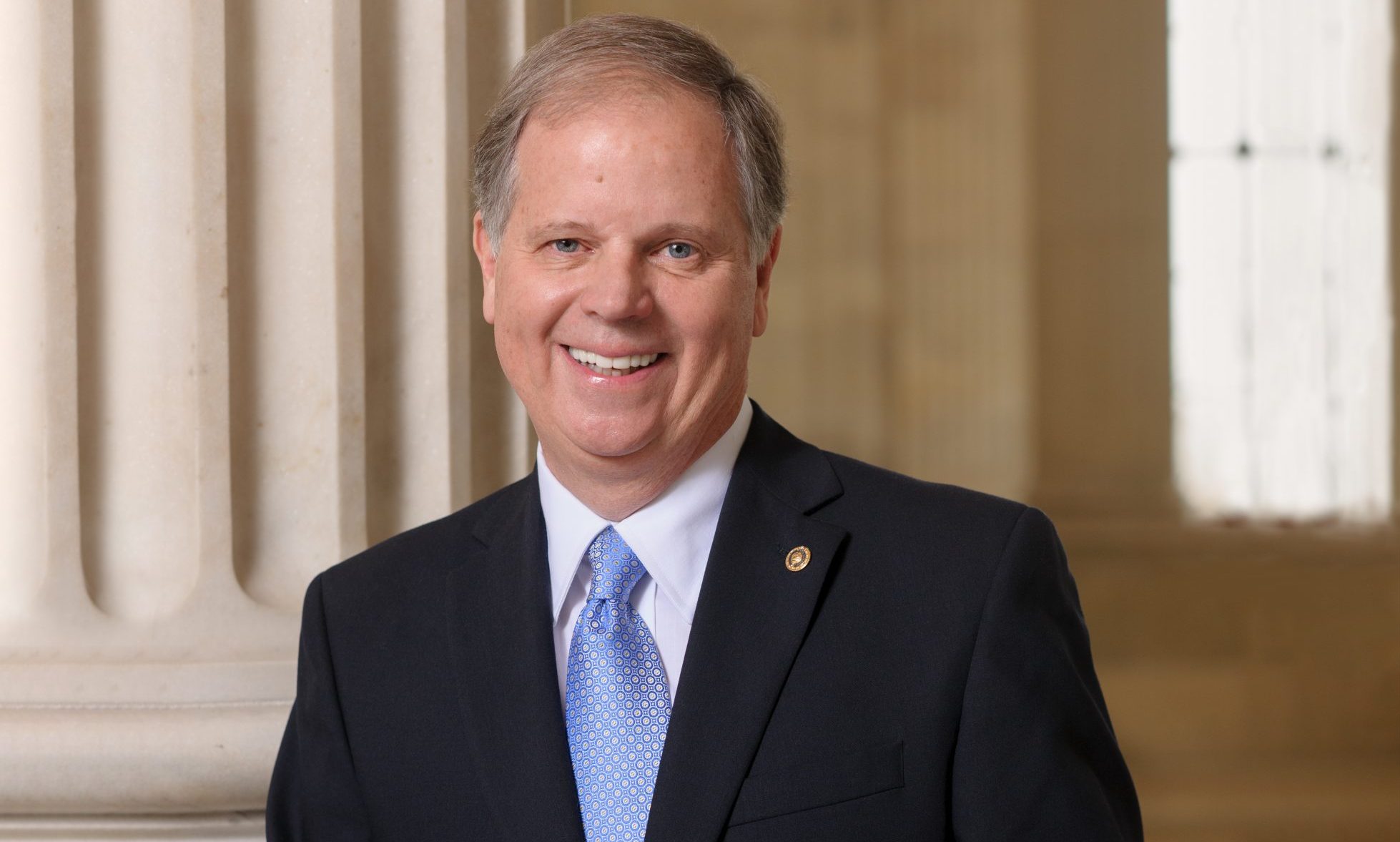 Thursday, U.S. Senator Doug Jones (D-Alabama) voted in favor of S.J.Res.68, a resolution which directs the removal of United States military from hostilities against the Islamic Republic of Iran that have not been authorized by Congress. Jones has been criticized by Republicans for voting to limit President Donald J. Trump's war powers on Iran.
"Before a President can lead us into war, he or she must first earn the support of the American people and also fulfill their solemn constitutional obligation to seek approval from Congress," Sen. Jones said in a statement. "While the President has the power to protect Americans in the case of an imminent attack, that authority does not extend to committing our service members to long-term hostilities unilaterally. This resolution sends a strong message that we will follow the Constitution and we will not send our troops into harm's way without the serious consideration and consent of the Congress."
Trump Victory National Finance Committee member Perry O. Hooper Jr. released a statement in response.
"Senator Jones once again turned his back on Alabama and voted as the leftwing Democrats commanded. He has no regard for the values, opinions or views of Alabamians," Hooper said. "He sees us as deplorables just like the elites of the Democratic party who have funded 80 percent of his doomed campaign for re-election.:
Hooper stated, "I whole heartily support the President who stated 'We are doing very well with Iran and this is not the time to show weakness… If my hands were tied, Iran would have a field day. Sends a very bad signal. The Democrats are only doing this as an attempt to embarrass the Republican Party.'"
"The Commander-in-chief must be free to work with his staff and his military leaders to conduct covert operations like the one that eliminated Iran's terrorist-in-chief General Soleimani," Hooper added. "You can't micromanage the war on terrorism. The Democrats in Congress are so filled with Trump Derangement Syndrome that no matter how much it would benefit our country and the world; they would never give Trump a "victory". If it came down to it, they would leak everything to the media no matter what the consequences."
Senator Jones is a cosponsor of the legislation and a member of the Senate Armed Services Committee. Eight moderate Republicans voted with the Democrats on the resolution.
Senator Jones has also been criticized by Republicans for his comments that he was "appalled" by Pres. Trump's actions following his acquittal on both Articles of Impeachment.
"Newsflash for Senator Doug Jones: Most Alabamians have been appalled by his actions his entire time in office," former Attorney General Jeff Sessions said. "It's about time we send Doug home, and replace him with someone who understands our values. Alabamians deserve a Senator they can be proud of again."
Sessions is a candidate for the Republican nomination for Jones' Senate seat.
The Republican primary will be on March 3.
Print this piece